Gifts for Whiskey Lovers
July 11, 2019
Whiskey is the drink that legends are made of. Its roots date back to the 15th century, when Europeans used this distilled spirit for medicinal purposes. Depending on the region, malted barley or grains like wheat, rye or corn were distilled in copper stills, then aged in wooden casks. As the practice spread, whiskey never tasted betterand the drink became less medicinal and more recreational. When Prohibition was passed, banning the sale of alcohol in the U.S. from 1920 to 1933, whiskey was available only with a doctors prescription. Ironically enough, the Walgreens pharmacy chain grew from 20 retail stores in 1920 to more than 525 a decade later. Whether the sophisticated drinker in your life reaches for Irish whiskey that is dried in a closed kiln away from fire and smoke, prefers an aged single-malt or blended Scotch, or takes a charcoal-filtered Tennessee whiskey on the rocks, here are a few gift ideas for him or her.
Aged to Perfection
Small enough to sit on a countertop but designed to deliver big flavor, this personalized, miniature Ceramic Liquor Decanter ($59) turns any bottle of whiskey into something extra special. Release the full potential of your preferred potables by aerating them in this ceramic barrel decanter. And while your spirits reach their pinnacle, the barrel itself adds a touch of charm to your countertop.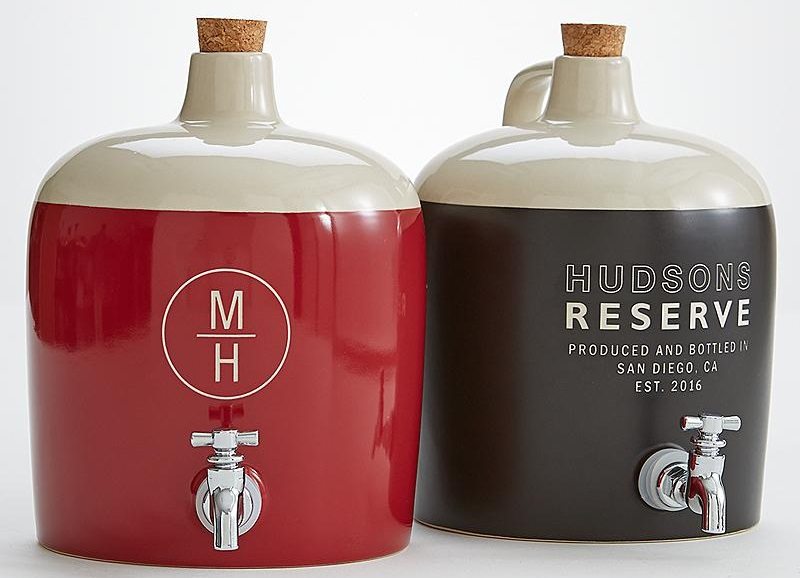 Keep It Chill
As any whiskey lover will attest, you want your whiskey chilled, but not diluted. Which is the genius behind this On The Rocks Whiskey Lovers Glass Set($49), pairing a uniquely personalized glass with ice-cube shaped stones.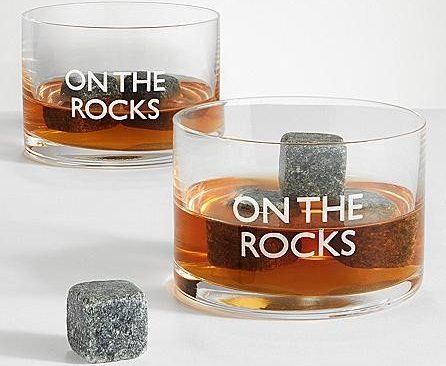 Savor in Style
Fine whiskey should be savored in style. As in this elegant decanter set featuring the family name. The 5 Piece Whiskey Decanter Glass Set ($59.99) includes decanter with glass stopper and four 9 oz. glass tumblers.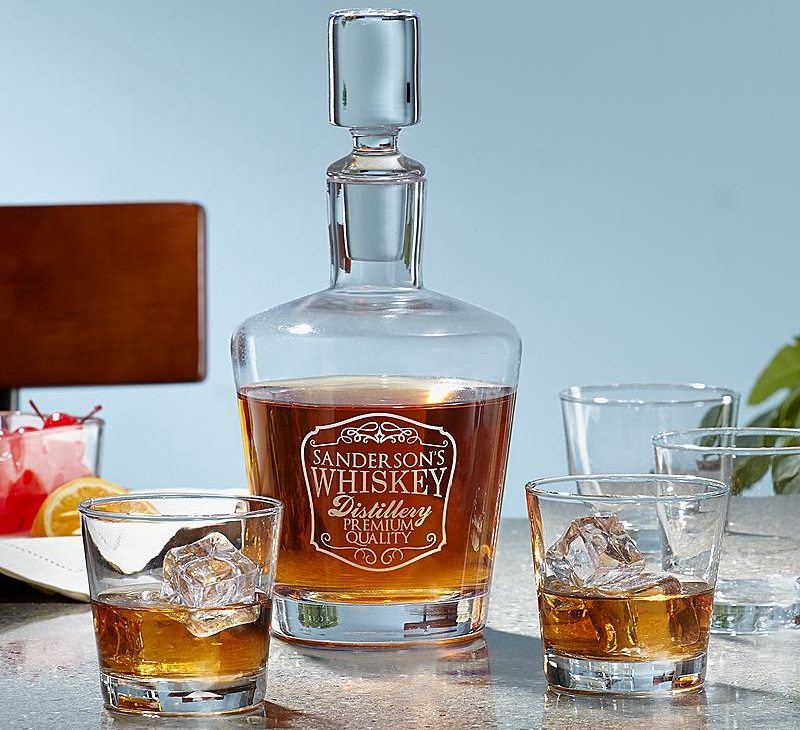 Take It Old School
Add the perfect touch to any whiskey-lovers home bar with the Whiskey Barrel Wood Sign ($100) . Simply add the name, city and year of your choice for a unique, premium-aged conversation piece.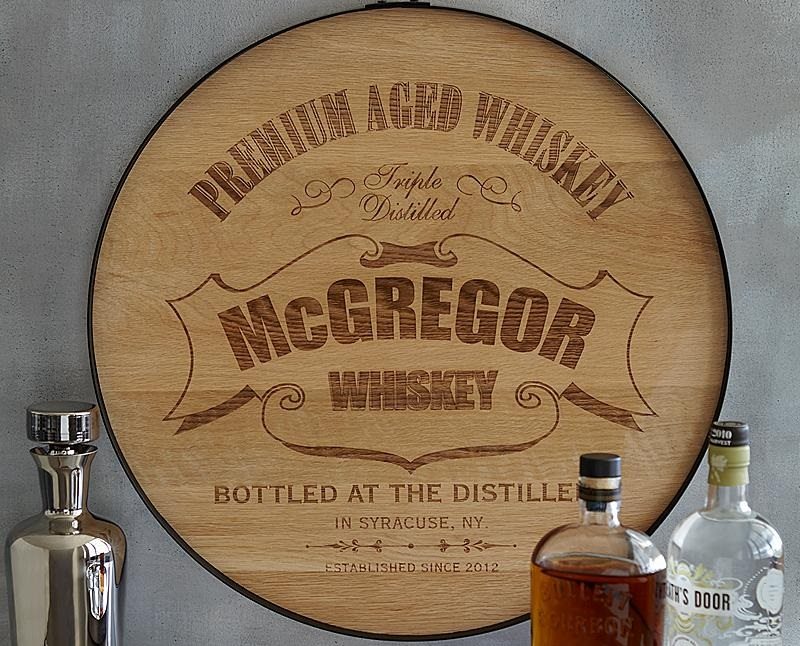 Looking for more gift ideas for the whiskey lover in your life? Check out Gifts.com where barware, books, edible complements and more abound.