DIY Photo Backdrops for the Ultimate Party
October 04, 2016
If youve attended a party recently, chances are that you took a photo or two. You may have even hopped in a photo booth to snap some shots. These trendy party accessories are just as fun as they are functional, but can cost a pretty penny.
There are plenty of ways to put your own spin on the classic party photo booth without spending a ton of time or money! If youre looking for a way to dress up your next celebration, a photo backdrop might be just what you need.
DIY photo backdrops not only make for great party decor, but also ensure youll get tons of photos. Its not that difficult to put together a photo backdrop that looks just as cute as it does professional; all you need is a little creativity.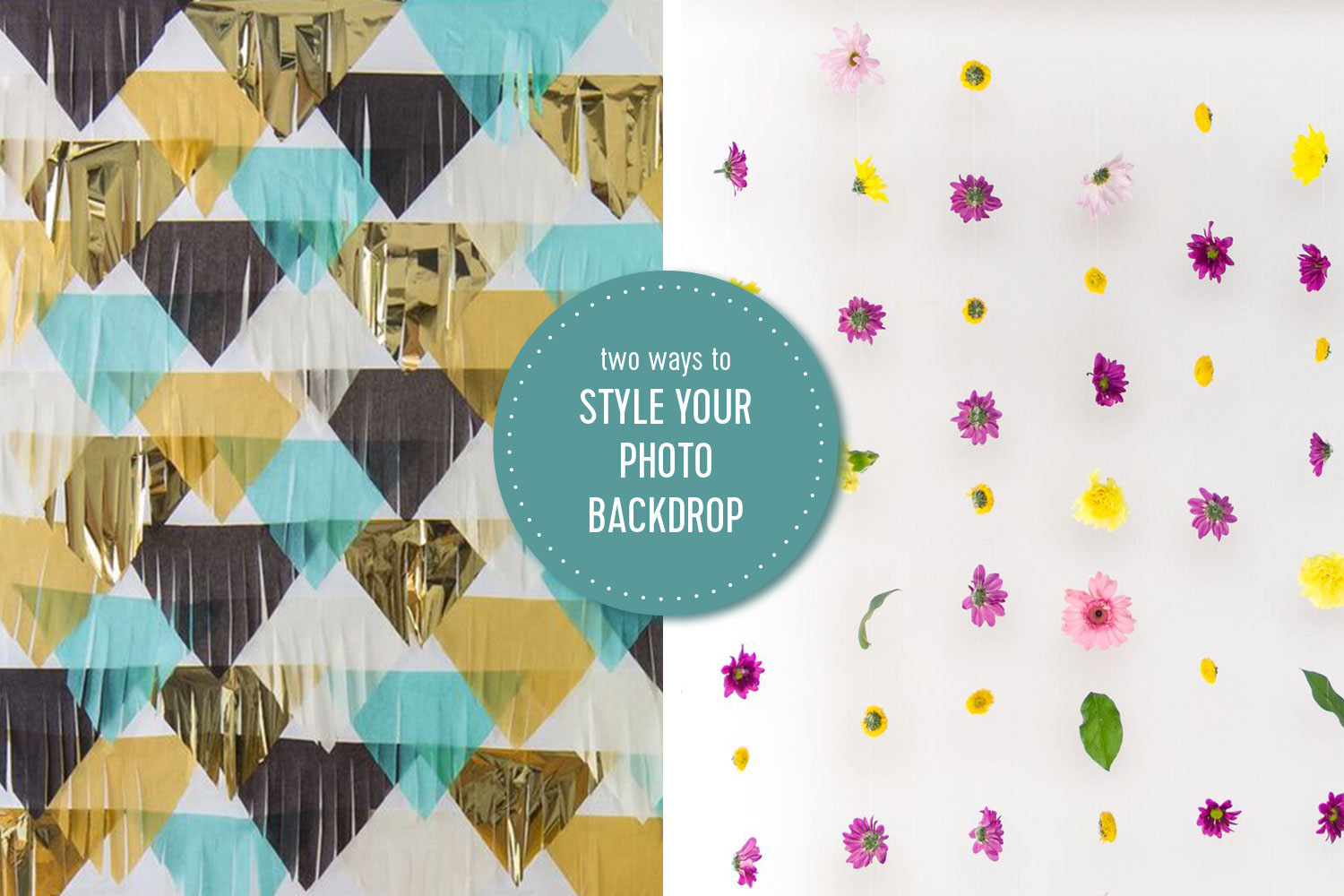 DIY Photo Backdrop Stand
One of the best ways to create photo backdrops is by making your own backdrop stand. This way you can reuse it for different celebrations and move it around easily. Well show you how to build a backdrop stand, plus two ways to decorate it!
The great thing about a photo backdrop stand is how easy and cheap it is to make! Plus, its simple to customize the dimensions to fit your space. All you need is a few materials from your local hardware store.
Materials
We used 1.25 inch PVC pipe throughout.
4 – T connectors2 – elbow connectors4 – 1.5 foot long pieces2 – 4 inch long pieces2 – 5 foot long pieces2 – 6.5 foot long pieces
Most hardware stores will cut the PVC pipe for you, so just make sure you give them the proper dimensions listed above. You can also opt to cut the PVC pipe on your own. If youre going to cut the pipe at home, add a PVC ratchet cutter to your materials list. Follow the tutorial here for cutting instructions.
Directions
Now that youve gathered all your materials, its time to learn how to make a backdrop stand. Follow these six steps for a photo backdrop stand that will liven up your party! Bonus points if you paint the PVC a fun color beforehand if youll see it in the shots.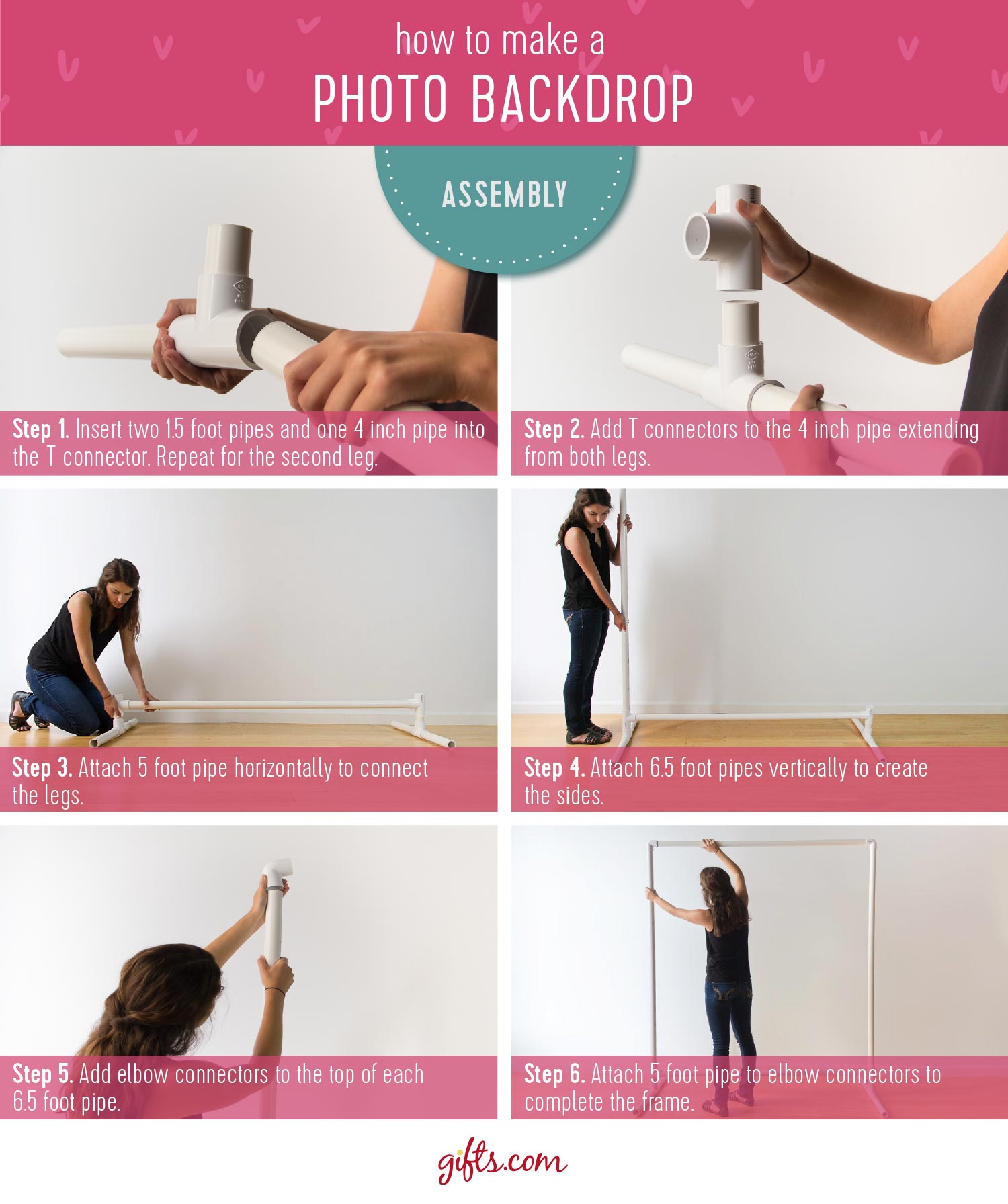 Step 1 – Begin by building the legs of the stand. Insert a 4 inch pipe in the middle of the T connector and two 1.5 foot pieces on the sides. Repeat for the second leg.
Optional: Add caps to the legs if you would like.
Step 2 – Add another T connector to top of the 4 inch pipes.The middle T line should be facing inwards.
Step 3 – Connect the two base pieces by attaching a 5 foot pipe to each of the T connectors that are facing inwards.
Step 4 – Add the sides of the photo backdrop by attaching the two 6.5 foot pipes to the upward facing openings on the T connectors.
Step 5 – Add the two elbow connectors to the tops of the 6.5 foot pipes.
Step 6 – Connect across by attaching the remaining 5 foot pipe to the elbow connectors.
DIY Photo Backdrop with Fringe
Add some texture to your photo backdrop with colorful fringe triangles. This option is great for any type of party from New Years to birthdays. Just choose tissue paper that matches your theme, cut, tape and voila, you have a backdrop!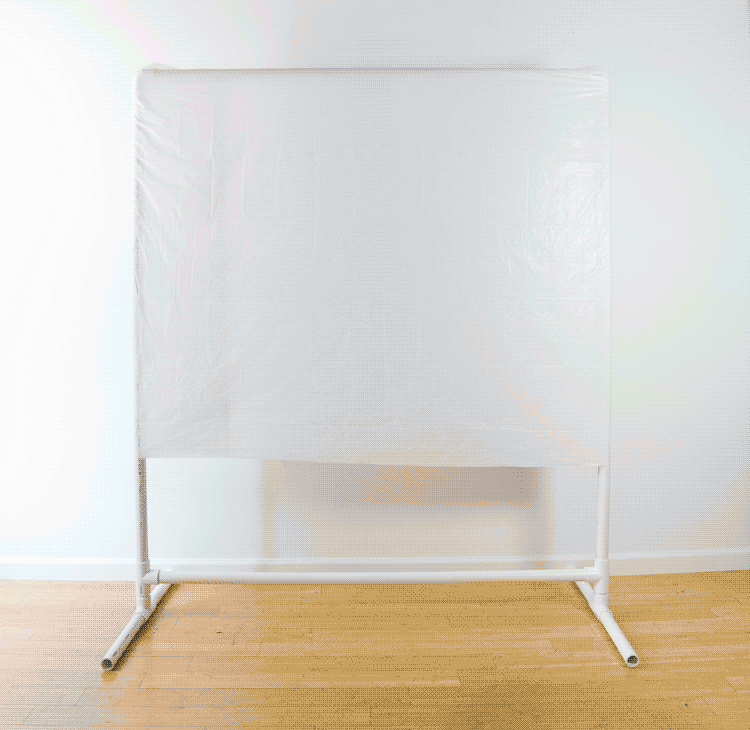 Materials
Tissue PaperScissorsTapePlastic table clothRuler (optional)Pen (optional)
Directions
Step 1 – Cut out tissue paper triangles
Once youve chosen your colors, cut out triangles from your tissue paper. Cut through multiple layers at a time to make this process faster. You can use a ruler to measure out your triangles, or create triangles in varying sizes.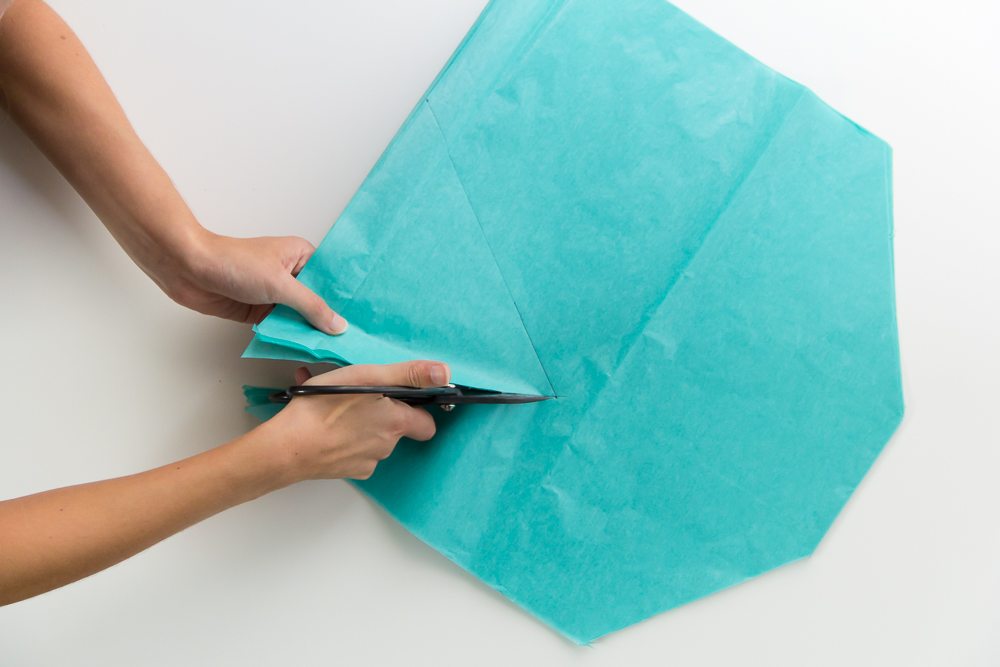 Step 2 – Add the fringe.
Make vertical cuts in the triangles, stopping about one inch from the top. This will add texture to your backdrop.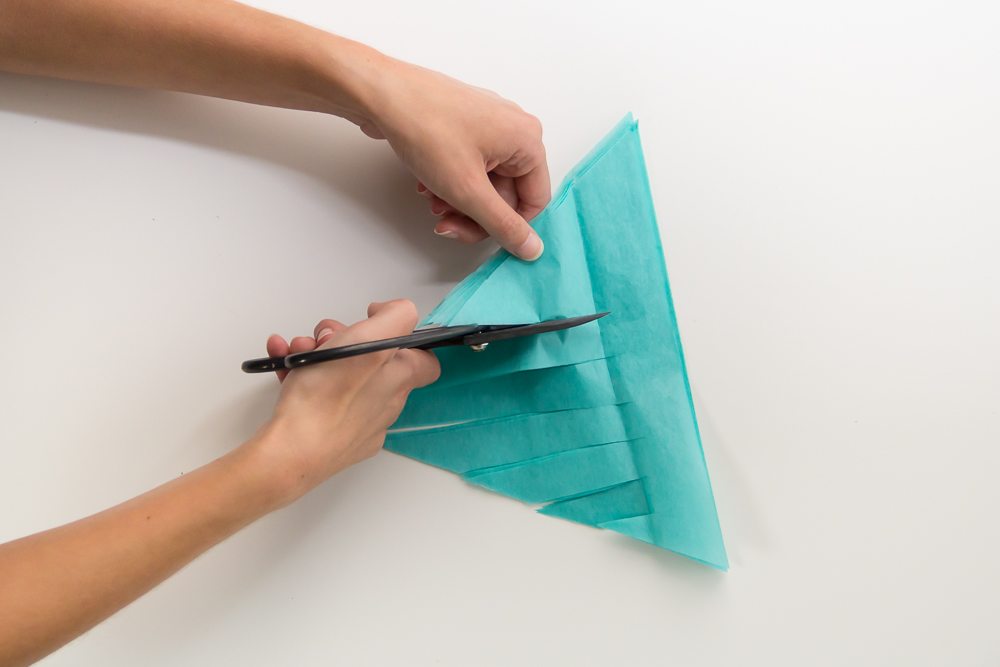 Step 3 – Attach to backdrop frame.
Tape the plastic tablecloth onto the backdrop frame. Then tape the tissue paper triangles to the table cloth. Start at the bottom of the backdrop, building up, so that the triangles overlap. Use double sided tape if you want to avoid the tapes reflection coming through in pictures.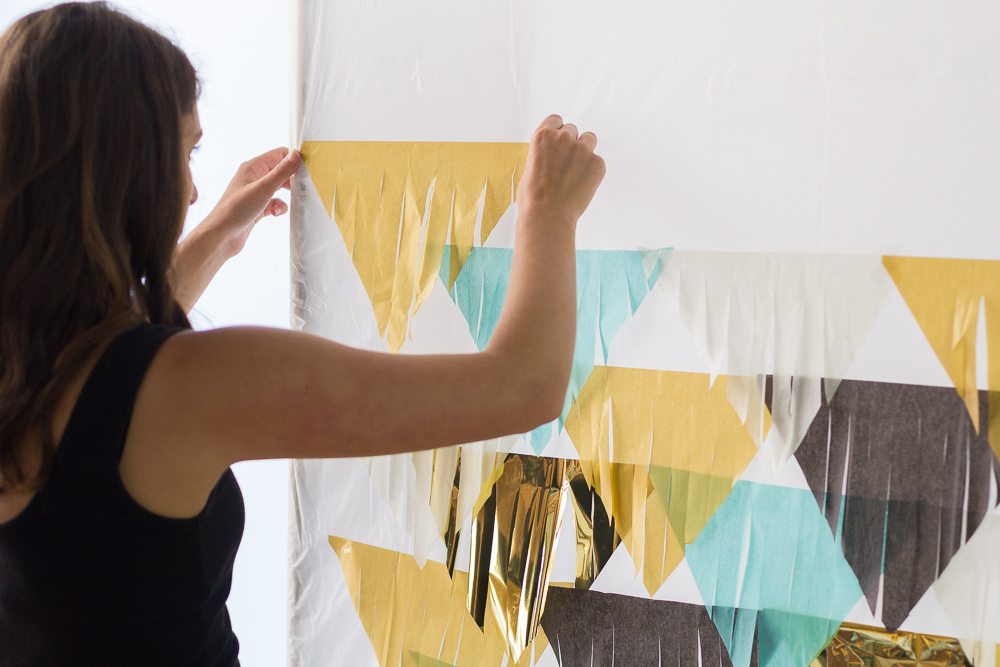 Step 4 – Enjoy!
Practice your posing and get ready to snap some fun shots! Don't forget the photo booth props!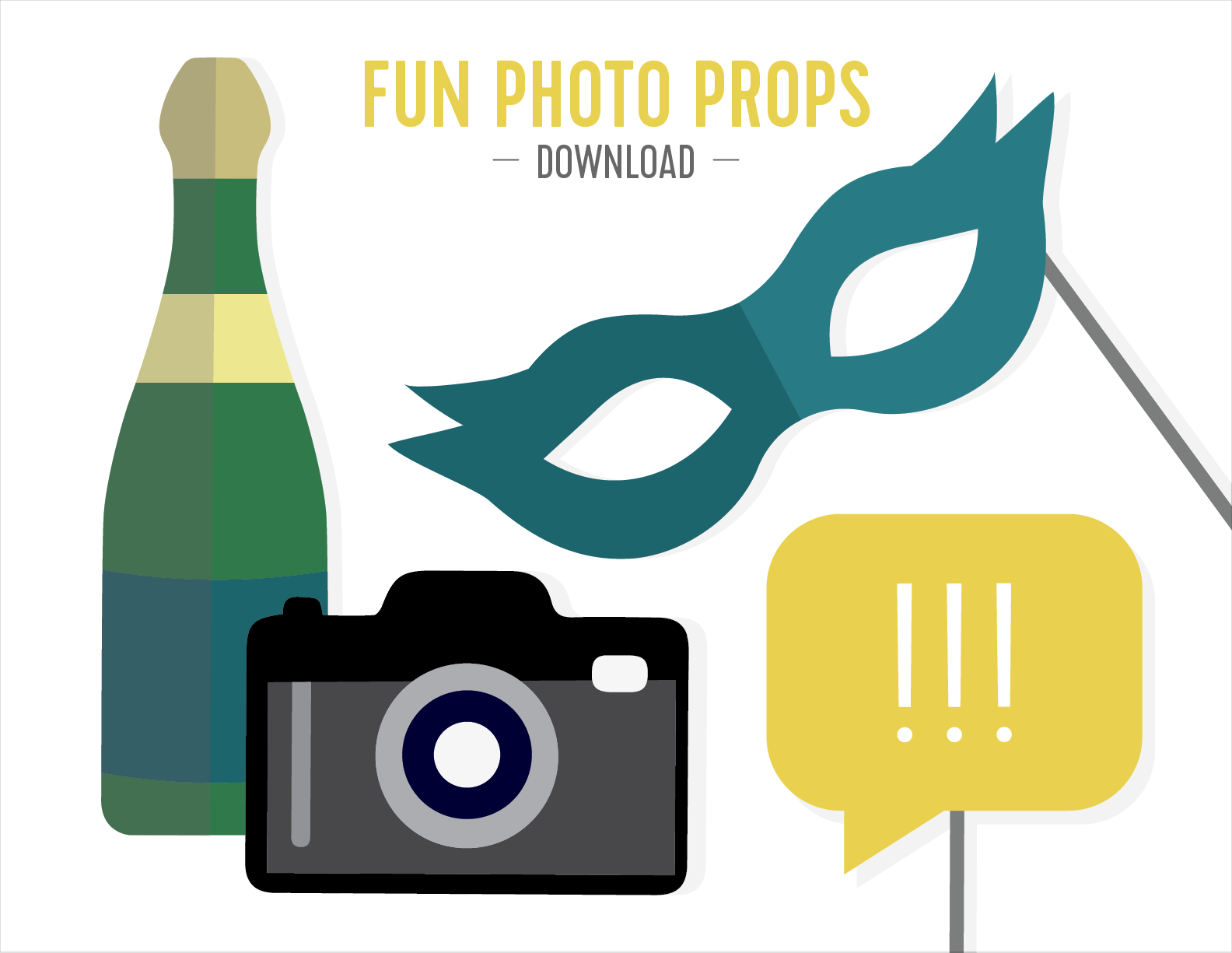 DIY Photo Backdrop with Flowers
Fresh flowers are hard to resist! Give your bridal shower, birthday party or bachelorette party a floral touch with this photo backdrop. Mix in leaves for a pop of green, and make sure you choose long lasting flowers for a backdrop that will last all day.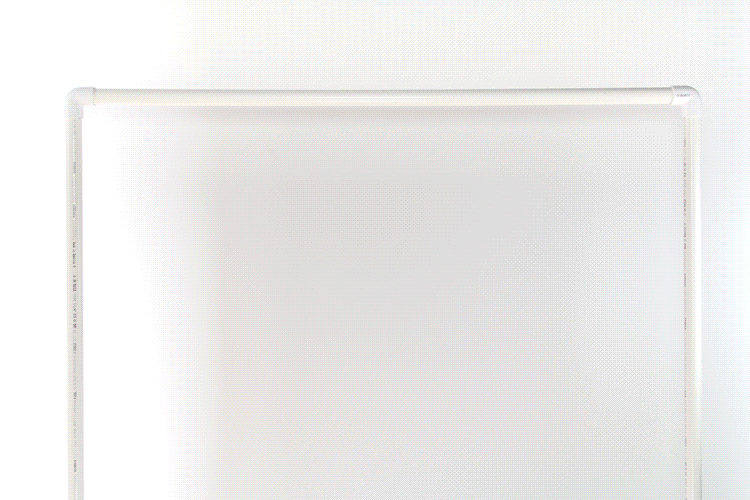 Materials
Flowers and leavesFishing lineThreadScissors
Directions
Step 1 – Attach flowers to the fishing line.
Thread the needle with fishing line, tying the line off one one end to ensure that the flowers dont slip off. Then, thread your needle through the base of the flowers, spacing out the flowers as you see fit. If the flowers are slipping around, you can tie a knot at the spot youd like the flower to rest before threading the needle through.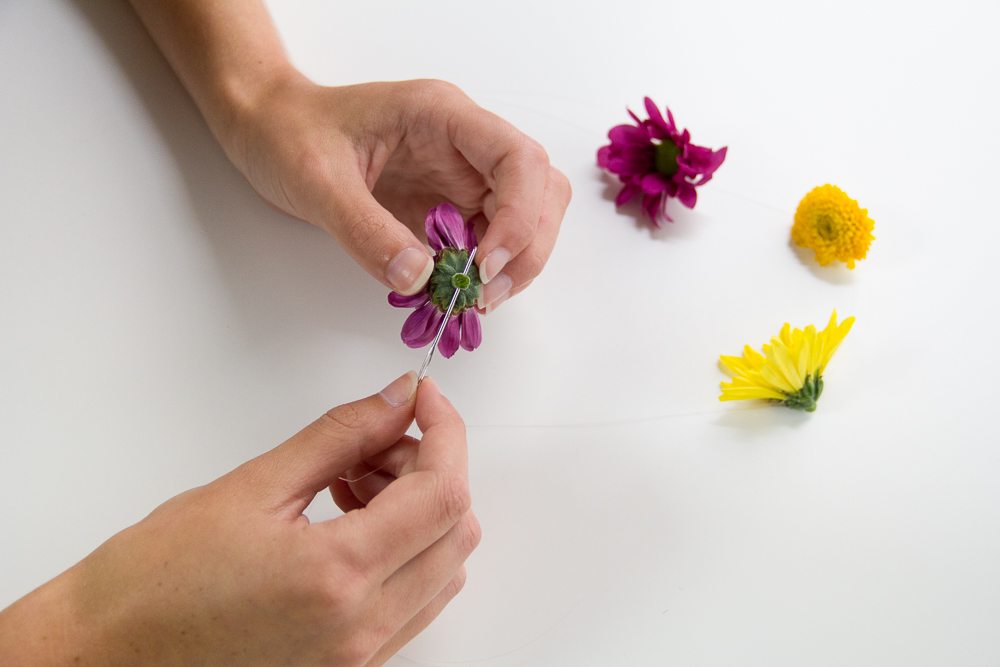 Step 2 – Hang flowers on backdrop frame.
Use any basic knot to secure the flower strands to your backdrop. We spaced ours about 4 inches apart for a minimalistic look.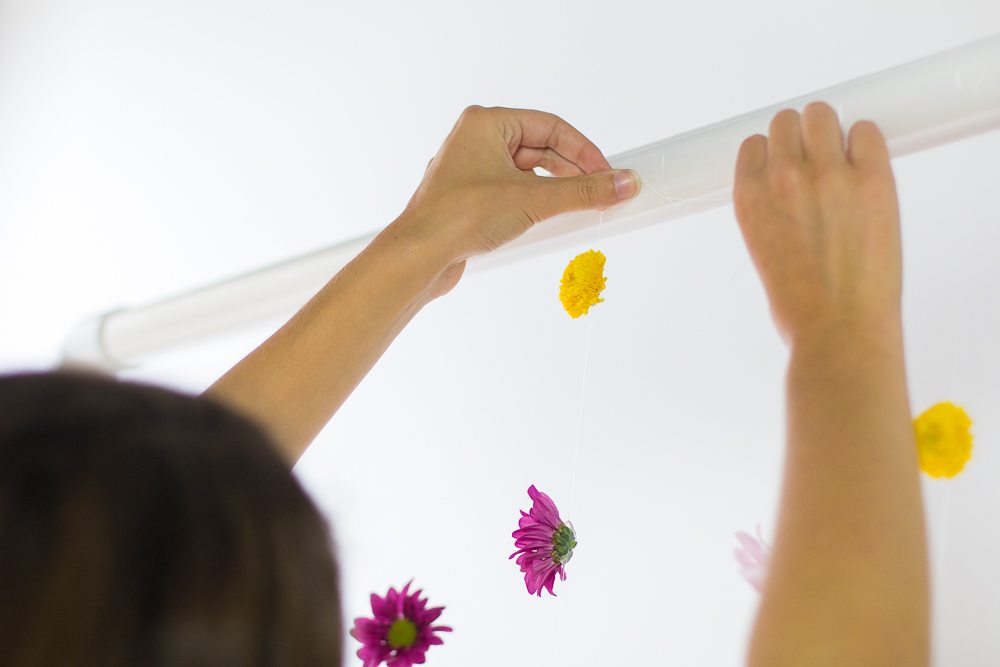 Step 3 – Start posing!
Gather your friends together and take advantage of this fun photo backdrop!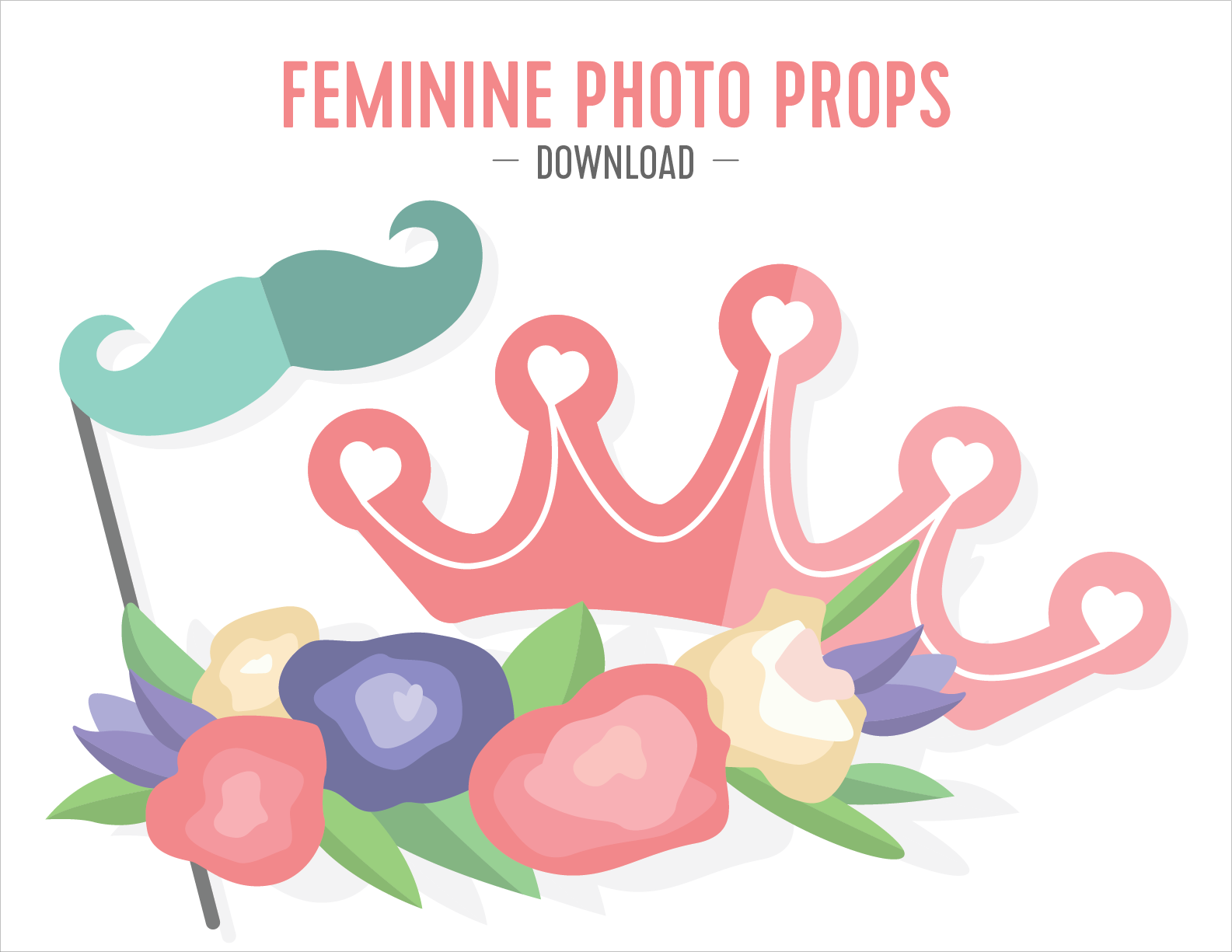 25 More DIY Photo Backdrop Ideas
To help you think of more creative ways to use your backdrop frame, we've rounded up a few more photo backdrop ideas for your next party. Enjoy!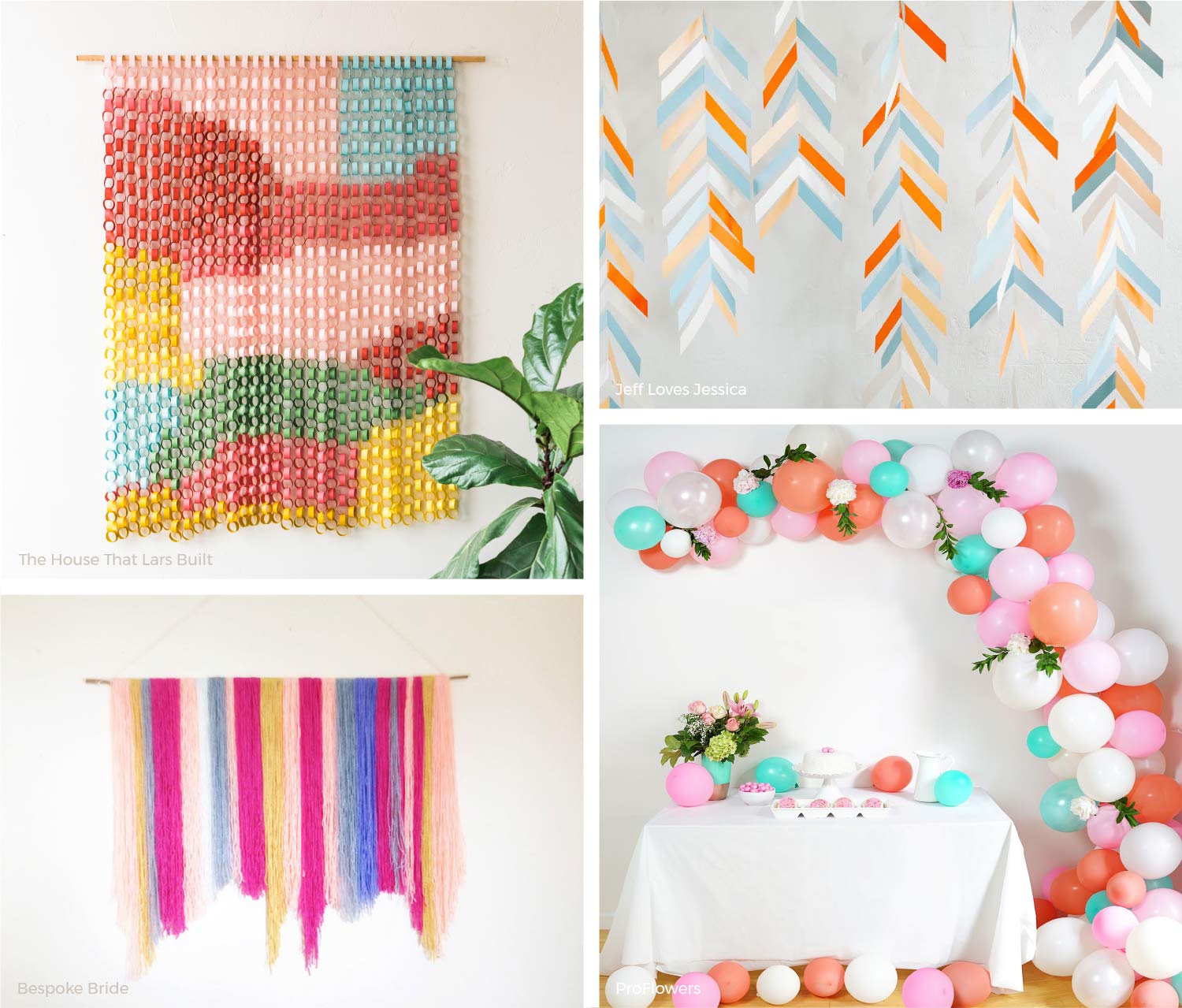 Photos courtesy of (clockwise from top left): The House That Lars Built, Jeff Loves Jessica, ProFlowers, ?Bespoke Bride
Paper Chain Photo Backdrop by The House That Lars BuiltHerringbone Paper Photo Backdrop by Glitter GuideHanging Yarn Photo Backdrop by Bespoke BrideBalloon Arch Photo Backdrop by ProFlowersFan Paper Photo Backdrop by A Pretty Cool LifeStreamer Photo Backdrop by Wedding WireLighted Photo Backdrop by Wedding BeeColorful Paper Plate Photo Backdrop by Oh Happy DayBalloon Photo Backdrop by Lovely IndeedWax Paper Delicate Hanging Photo Backdrop by Style Me PrettyTissue Paper Flower Photo Backdrop by Lovely IndeedMarshmallow Backdrop by Green Wedding ShoesFabric Strip Photo Backdrop by The Blissful BeePainted Geometric Photo Backdrop by A Bubbly LifeFabric Circle Photo Backdrop by RuffledDoily Photo Backdrop by Sarah HeartsBig Fringe Garland Photo Backdrop by Oh Happy DayRomantic Sign Photo Backdrop by Brides MagazineTropical Leaves Photo Backdrop by Brit + CoUnder the Sea Photo Backdrop by Lia GriffithFloating Heart Photo Backdrop by Design Love FestStar Garland Photo Backdrop by BabbleWrapping Paper Photo Backdrop by Mrs. Beach BrideFloating Confetti Photo Backdrop by Studio DIYGeometric Shapes Photo Backdrop by Green Wedding Shoes
The only thing just as good as creating memories through photographs is reliving them on photo gifts. Whether youre hosting a birthday party, a baby shower or inviting a few friends over for dinner, creating a photo backdrop will help you capture these special moments.