101 Baby Shower Gift Ideas
April 06, 2019
If youve been to a baby shower, youll know that the best part about it (aside from the happy mother-to-be) are the baby shower gifts! These can range from baby essentials such as diapers and bibs to cute baby outfits that will have the whole room saying awwwww.
If you are looking for the best baby gift, we have compiled 101 that will make your loved ones life a lot easier when welcoming her little bundle of joy.
---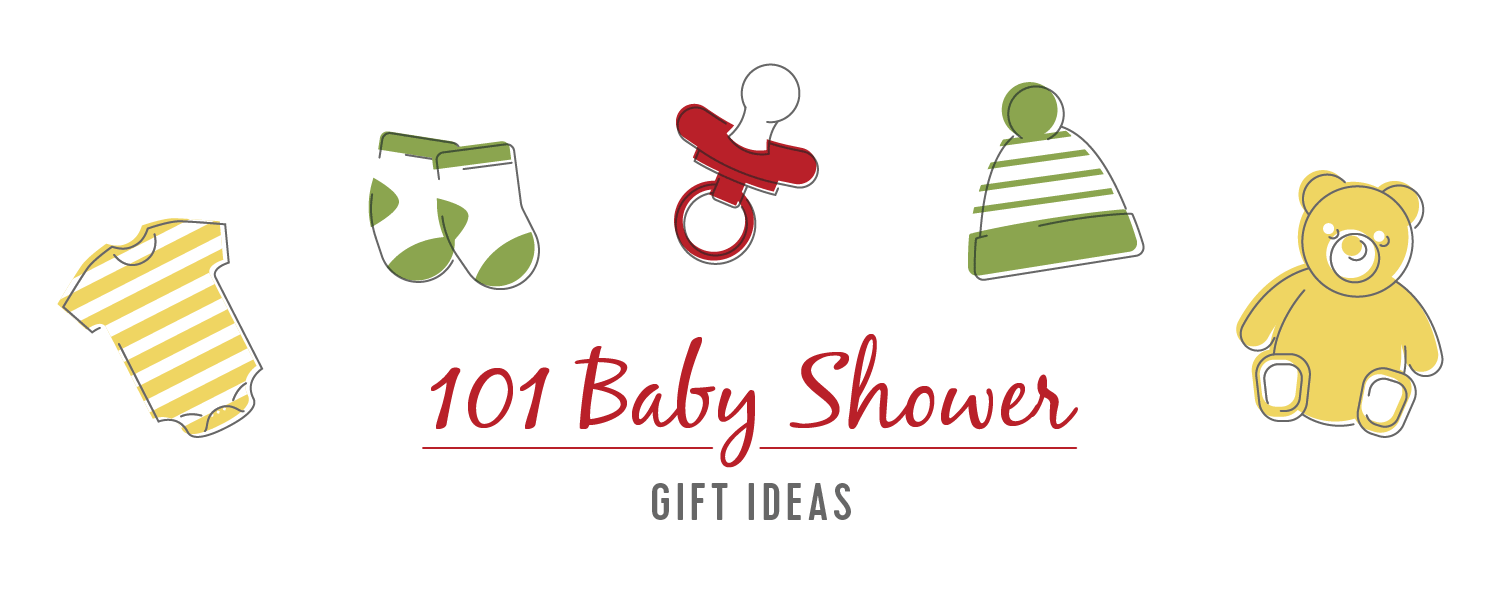 ---
Welcome Home Set
Your little bundle of joy will need warmness to come home in. A welcome set is one less thing mom has to stress about when preparing her hospital bag.
Swaddle
A great way to wrap your baby to help them feel safe and secure.
Baby Book
A mother's soothing voice helps a baby either fall asleep or wake up happy.
Nightlight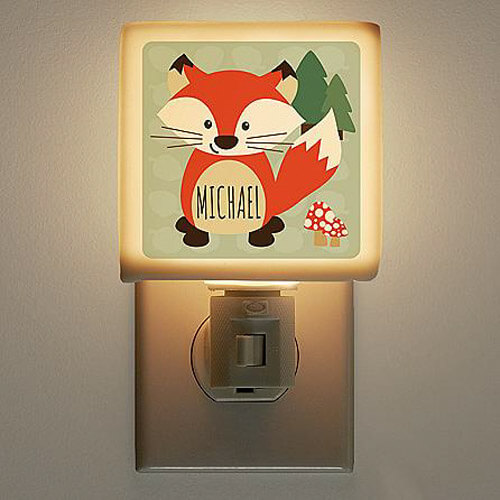 Whether comforting a child who's afraid of the dark or checking on baby after they fall asleep, this foxy nightlight is a must have in any nursery.
Thermometer Kit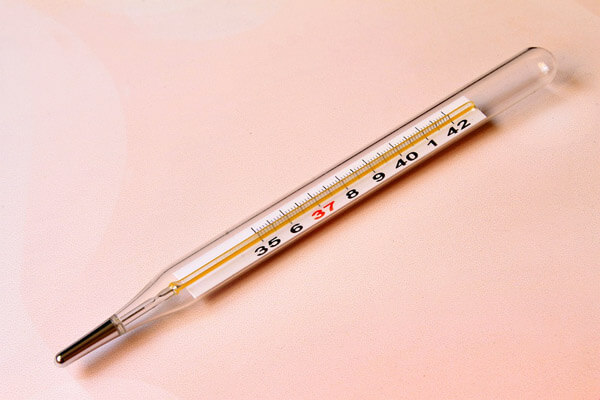 A thermometer is always handy when you hear first signs of a sniffle, so bring it along wherever you go!
Baby Blocks
Playing blocks with your baby will have huge benefits on many aspects of their development.
Bibs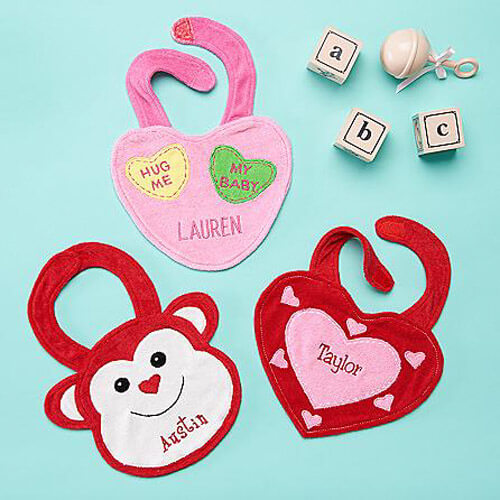 Your little sweetheart will look even more adorable in these embroidered bibs.
Cotton Blanket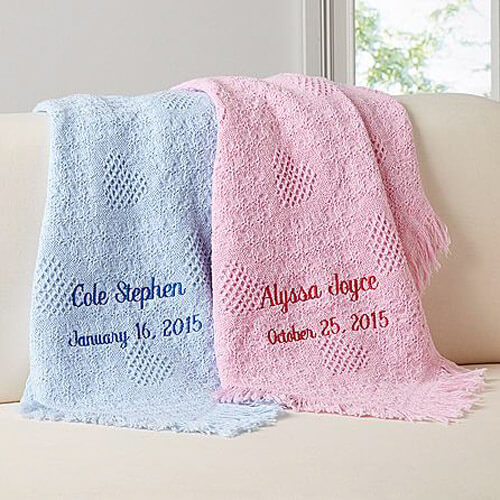 Wrap your baby up an ultra soft cotton blanket, great for any season.
Crib Mobile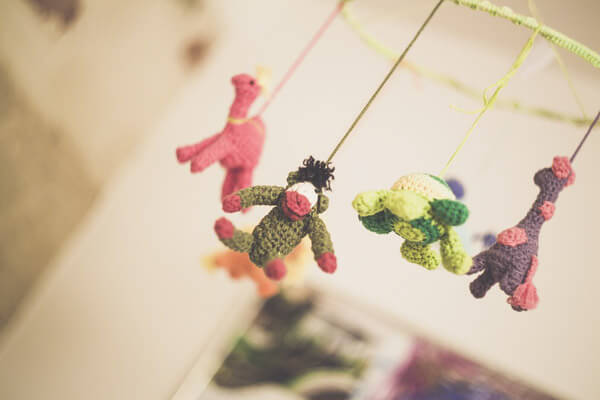 Baby's room is never complete without a mobile for a good night's sleep.
Quilted Blanket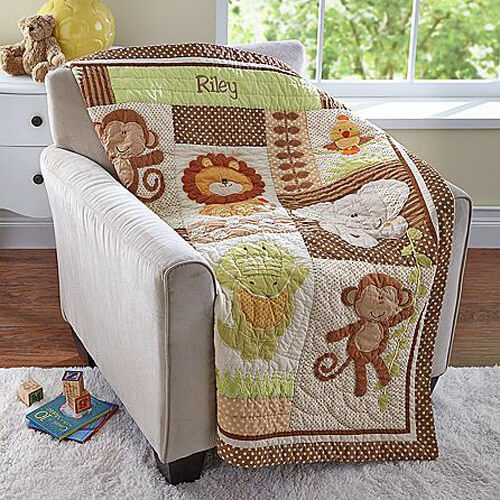 A colorful hand quilted blanket is a great accessory to any room.
Baby Moccasins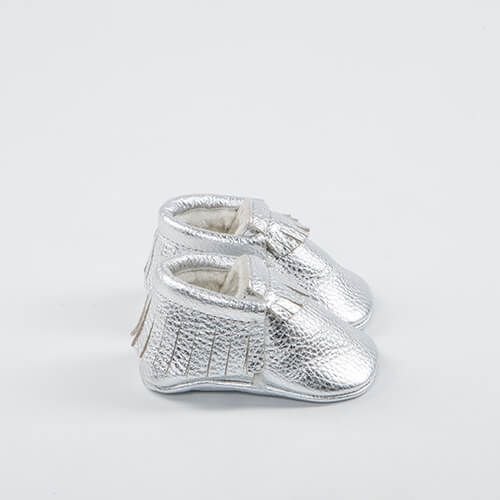 You can't be the only one in style! Baby moccassins are perfect for the littletrend setter to be.
Onesies
New moms need LOTS of these. The average baby needs their onesies changes about 2-5 times a day.
Robe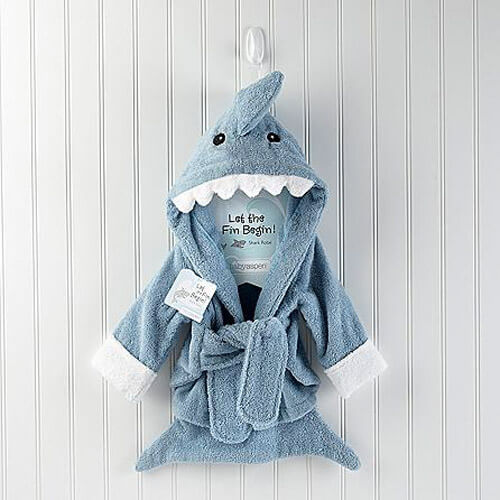 A cozy and comfy shark robe is needed after coming out of a bath. Their little shark will thank you for it.
Princess Castle Bank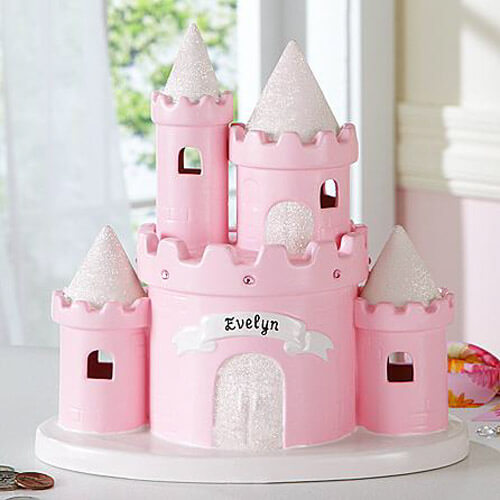 Teach the princess to save for all those fancy ballgowns with the princess castle bank.
Large Stuffed Animal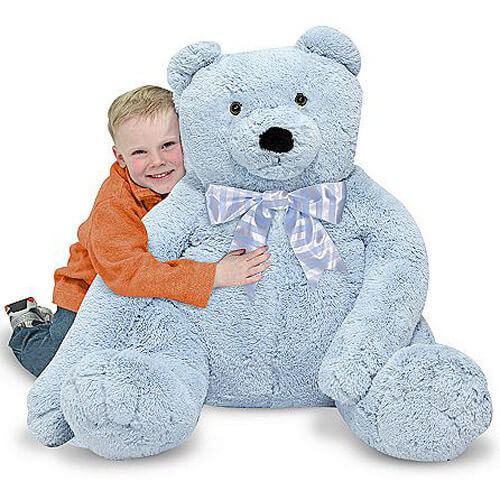 Ultra soft and ready to play or even cuddle! This stuffed animal is a sure favorite with little ones.
Pacifier Set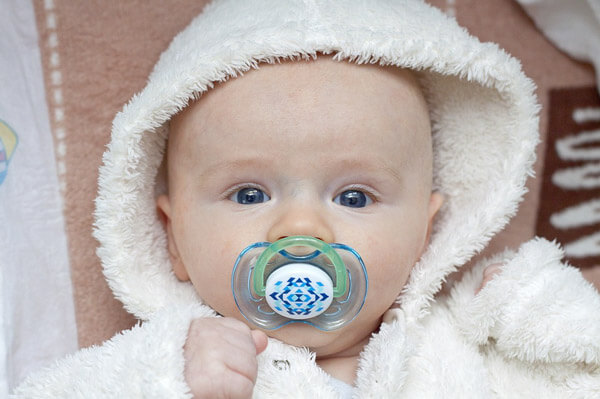 If you need help calming or soothing your baby in between feedings, a pacifier might be a new mom's new best friend.
Bean Bag
Create the perfect play room for your baby with a comfortable bean bag chair.
Stroller
Strollers are essential for navigating around town with a new baby.
Car Seat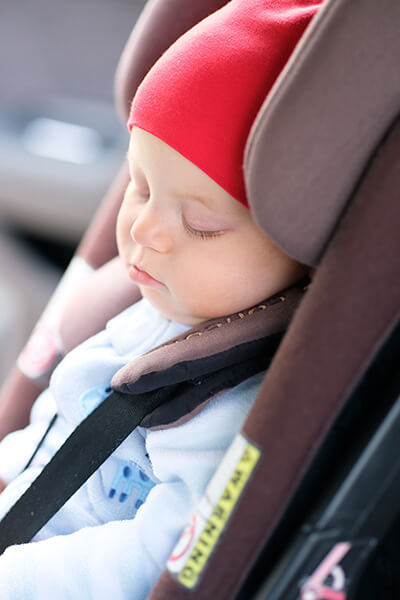 A crucial piece of safety gear for a mom's most precious cargo.
Baby Blender
Making homemade baby food just got easier with baby blenders. Get all those baby food recipes ready!
Baby Bowl Set
Feeding baby is part of the every day routine. Cute and colorful bowls make feeding time more fun!
Changing Mat
Every diaper bags needs a changing mat to keep a baby safe and comfortable while changing on the go.
Bottle Warmer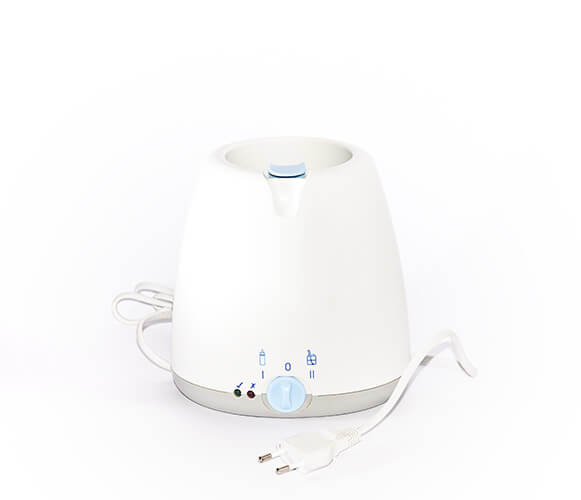 A simple way of serving your baby their bottle at just the temperature.
Personalized Storybook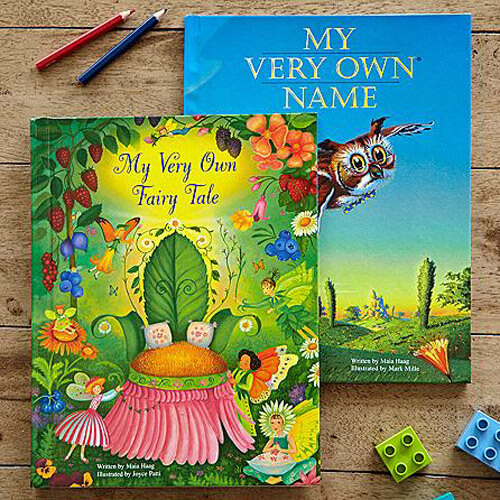 This personalized storybook will contain their first and last name, complete with an animal kingdom to welcome the new baby!
Outlet Protectors
An essential when baby proofing a home.
Diaper Bag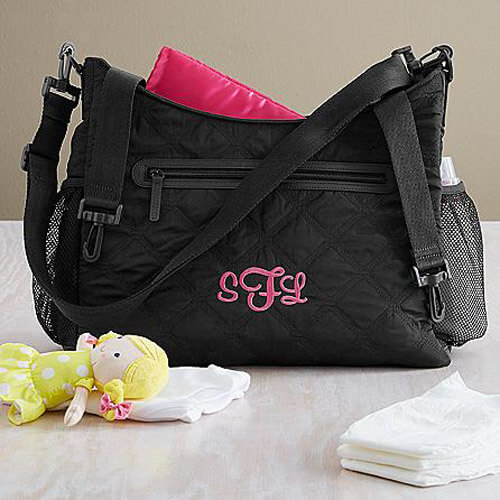 A perfectly practical bag for any mom who is out and about with their new baby.
Baby Socks
Help keep even the tiniest of toes warm.
Baby Lotion Kit
Soothe and help restore the baby's most delicate skin.
Receiving Blanket
The first time a mother holds her baby is so memorable. Keep the little bundle warm with a soft receiving blanket.
Diaper Pail
Keep the baby's nursery smelling baby fresh with a durable diaper pail.
Baby Sling
Keep baby close and mom's hands free!
Baby Monitor
Baby monitors offer parent's peace of mind where their baby is resting. Can be kept in any room in the house.
High Chair
Meal time with the family is important and having a high chair for the baby let's them join in on the quality time.
Swing
Whether swinging the bundle of joy to sleep or spending time entertaining, a baby will appreciate this essential piece of gear!
Medical Cabinet Supplies
You can never be over prepared for an emergency. Diaper rash, pain reliever, antibacterial and a bulb syringe are a must for every new mom.
Humidifier
Does the family live in a dry climate? Help combat dry air, allergies and possible congestion for the baby with a humidifier.
Tub
Make bath time safe and fun with a specialized and comfy tub.
Filled With Love Pillow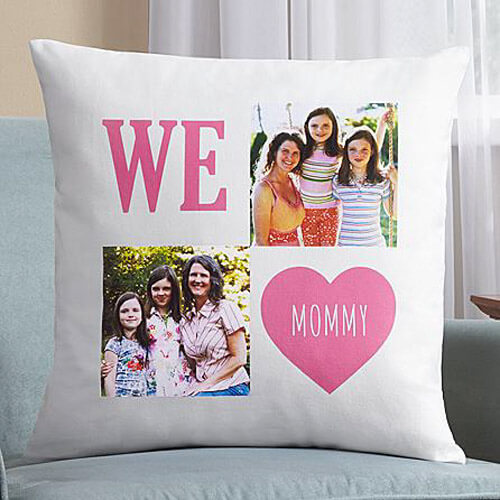 This filled with love pillow is a wonderful keepsake for the baby's room. Include a picture of mom and dad, so their baby always feels safe.
Baby Towel Set
Post bath, for bundling and drying, a cozy towel is key!
Teething Ring
Teething rings help soothe pain while also promoting healthy gums and tooth growth for the little biter.
Rattle Gift Set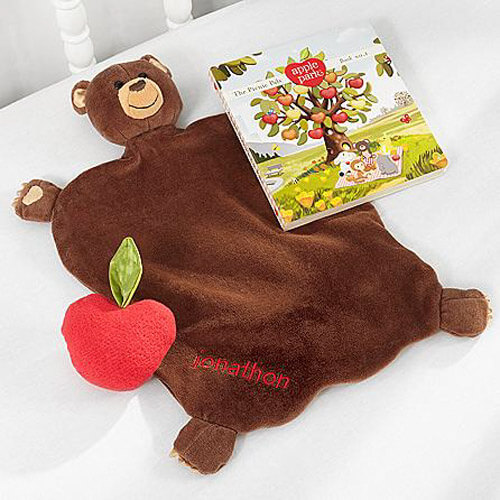 Entertain the little one with one of the oldest toys in the books. Rattles guarantee hours of fun for both baby and parents alike.
Children's Scrubs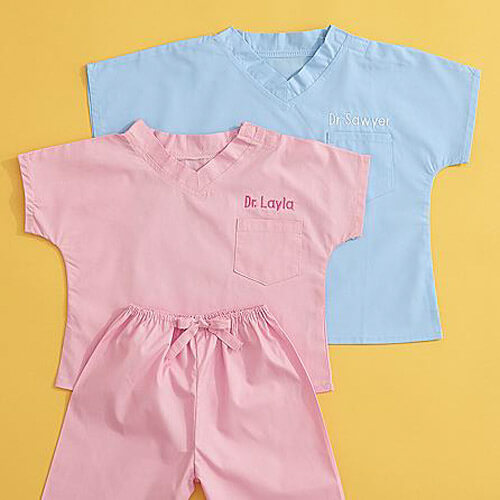 Is there a doctor in the house? Now there is! A good reminder of the wonderful people who helped deliver baby.
Cloth Diapers And Pins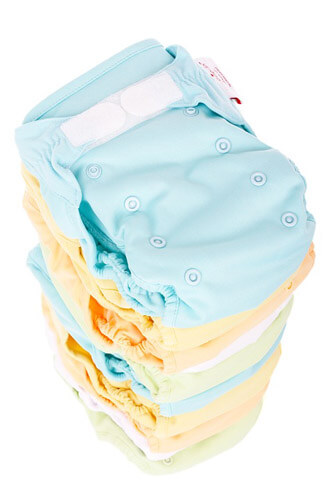 Reusable and eco friendly! They come in fun colors and patterns.
Bottle Brushes
Cleaning baby's bottles is a task, but brushes make cleaning quick and thorough.
Burp Cloths
Everyday essentials for those big messes made by mom's little love.
Bottle Drying Rack
A quick cleaning solution that makes bottles and all of baby's other essentials easily accessible after drying.
Sippy Cups
No more spills! Rest assured the baby can drink like a big kid with these handy cups.
Shampoo Or Body Wash
Gentle, soothing and will leave baby's skin soft and refreshed. Make sure you check the label for any harsh chemicals.
Pajamas
Keep the family's littlest member warm and cozy for bedtime.
Shirts
One thing is certain, the baby will need to change outfits a few times a day. Make little or big messes easier on mom.
Knitted Bunny Hat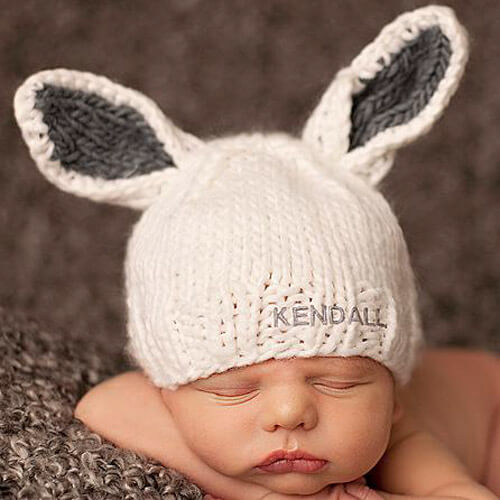 Cute overload! Whether for an Easter gathering or a normal day out, the baby will get all the looks with this adorable knitted bunny hat.
Mittens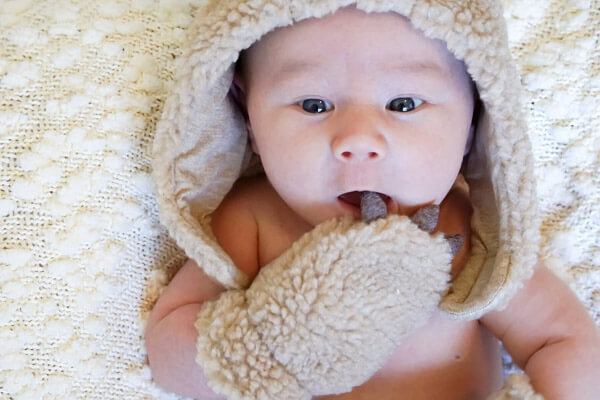 On the colder days, mom will need to keep tiny hands warm.
White Noise Machine
Baby will be asleep in no time with these soothing sounds. Dreamland in 3-2-1...
Crib Sheets
Baby bedding essentials! Fitted crib sheets that will help the baby get comfortable for a long night's sleep.
Childproofing Products
Baby proofing a home for a family's new arrival is important. These product can help you be prepared and keep everyone safe!
Elf Bodysuit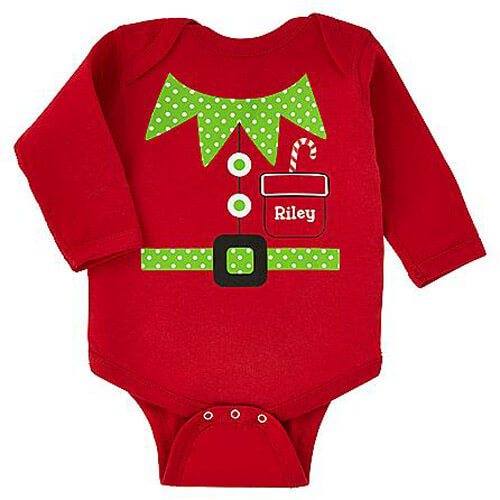 A new helper is coming to town! This littlest elf bodysuit is a requirement for Christmas cheer.
Cotton Pants
100% cotton, soft and durable pants for the little tyke on the go.
Baby Bracelet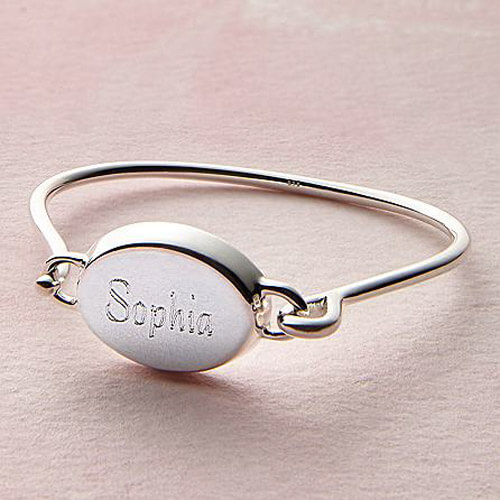 Welcome any new addition with a beautifully engraved baby bracelet. A perfect keepsake.
Animal Blanket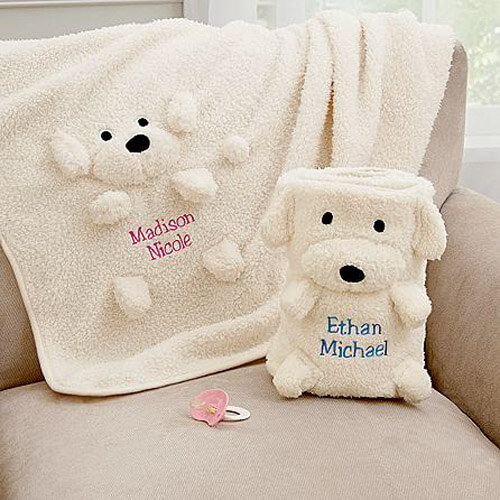 A loveable plush animal blanket that can be cuddled, rolled up and used as a pillow. A little one's favorite cuddle buddy.
Brush Set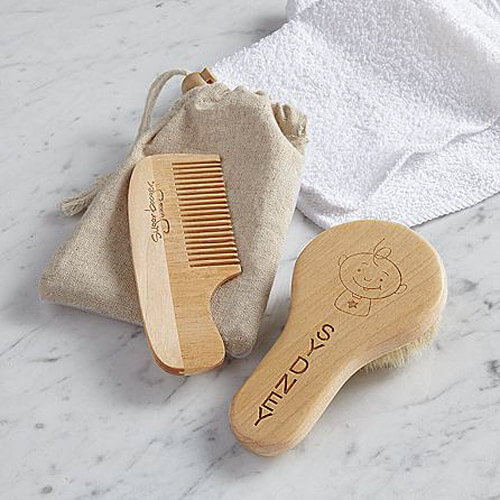 A natural brush set made perfectly to help your baby's locks from tangling. Gentle and soft while also adding shine to the rockstar's hair.
Keepsake Kit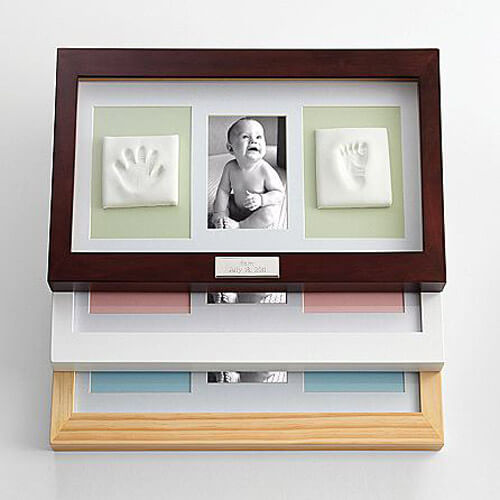 Nothing more precious than capturing the memories of a baby's first year. A keepsake kit complete with all the supplies to artfully display their magical moments.
Playmat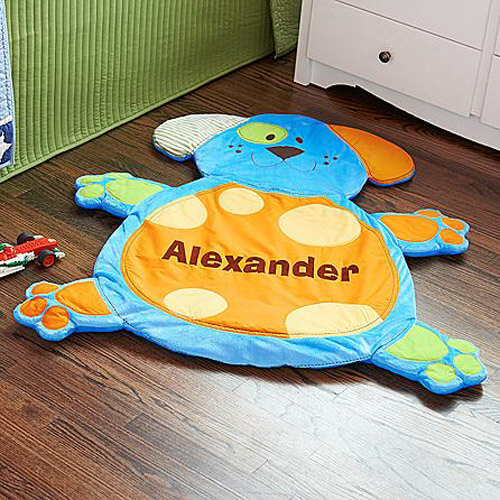 Give the baby a safe place to roll, play or lounge around with this playful playmat.
Baby Bible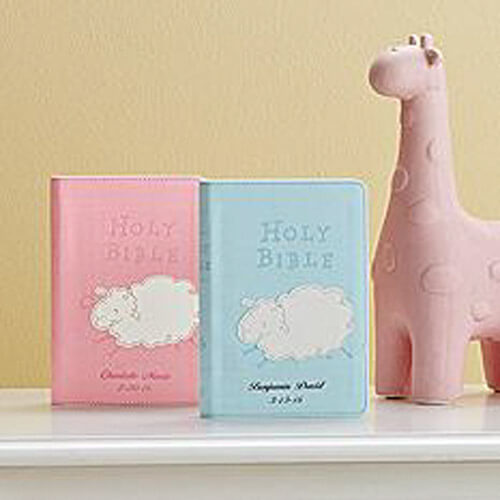 A perfect introduction to important faith teachings with this baby bible. Keep the word of God close to a baby's heart.
Music Box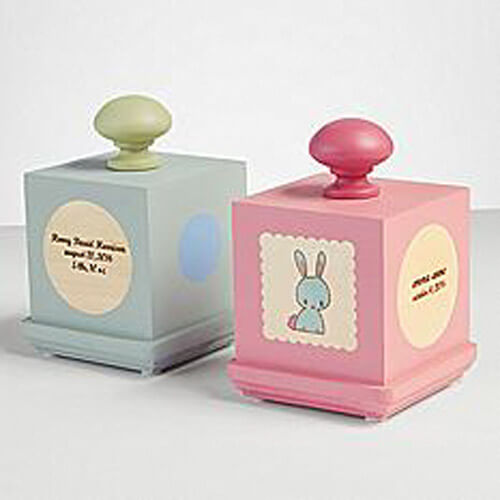 Mommy will rock her baby to sleep with the soothing tunes from this music box. Beautiful sounds for an even more beautiful full night's sleep.
Musical Globe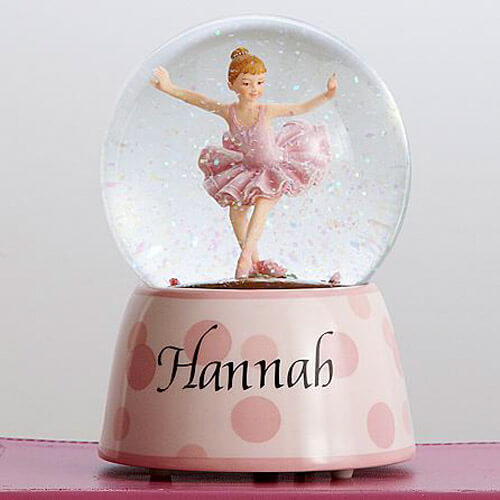 If mom is dreaming of her little one being a ballerina when she grows up, this is the perfect gift. A musical globe complete with an enchanting ballerina surrounded in glitter.
Snack Cup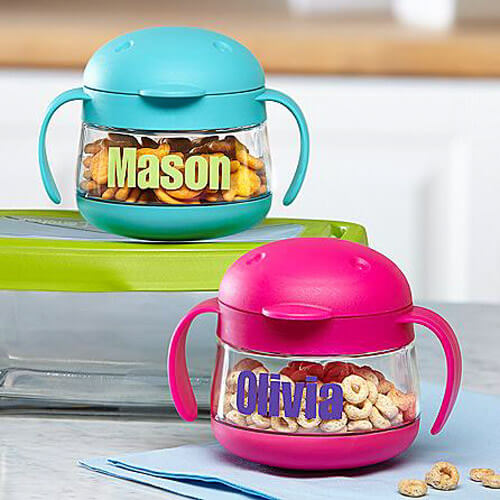 The perfect snack cup for kids on the go!
Milestone Stickers