What to Make With all That Extra Zucchini
May 09, 2019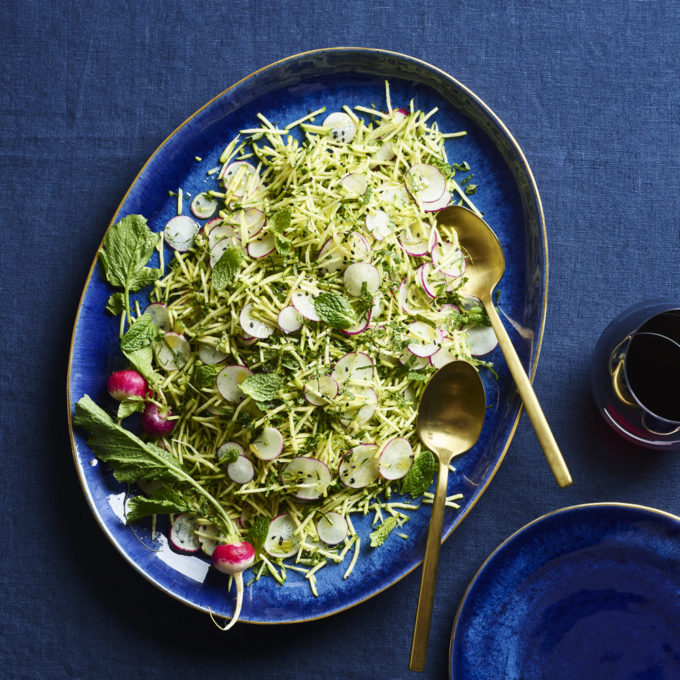 Ah, summer. The fun in the sun! The backyard cookouts! And all that zucchini! Chances areif you're reading this post, anywayright about now, you're finding yourself with a surplus of zucchini. Whether you grew it yourself, got it at the weekend farmers market, or picked up too much at the grocery store, you should never let this versatile summer squash go to waste.
Here are nine creative ways to put your leftover zucchini to good use. Plus, a lot of these recipes use up other summer ingredients you probably also have in spades. Looking at you, tomatoes and corn!
1. Radish and Zucchini Salad with Mint and Nigella Seeds
This recipe (above) comes from our friend, James Beard Award?Cwinning chef, restaurateur, and best-selling cookbook author Michael Solomonov. And it's incredibly easy to pull together. Simply prep all your ingredients and toss them in a bowl. (The hardest part might just be finding nigella seeds: track them down at a well-stocked spice shop or online.) Solomonov serves this refreshing salad alongside a brisket during Passover, but it'll be just as good with ribs, steaks, or burgers during a backyard barbecue.
2.Zucchini Ribbons with Parmesan, Lemon and Mint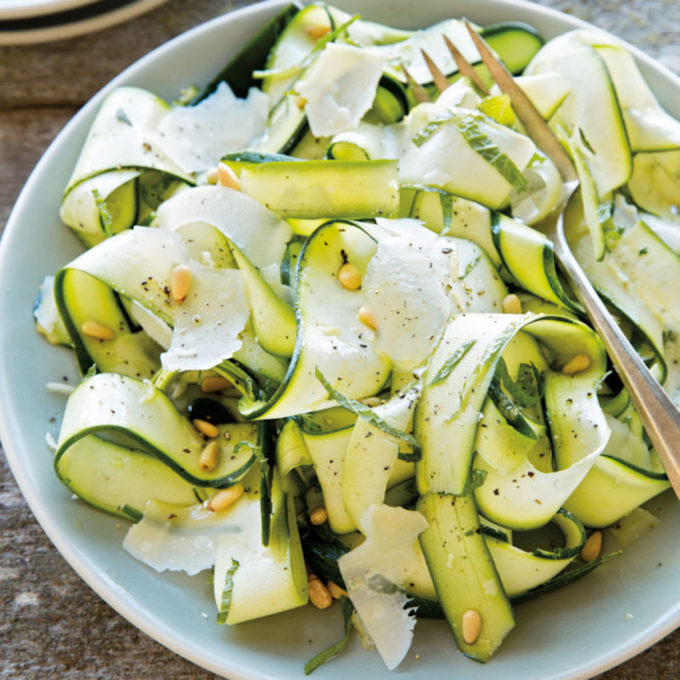 Perhaps the most pure way to enjoy zucchini, this salad really lets the raw summer squash shine. The olive oil and lemon juice act as an oh-so-subtle dressing, the mint adds a little freshness, and the Parmesan cheese and toasted pine nuts add a nutty bite. Tip: The easiest way to make ribbons from a zucchini is with a mandoline, short of having one of those, you can also use a wide vegetable peeler or a very sharp knife to cut thin ribbons.
3. Zucchini, Poblano and Goat Cheese Frittata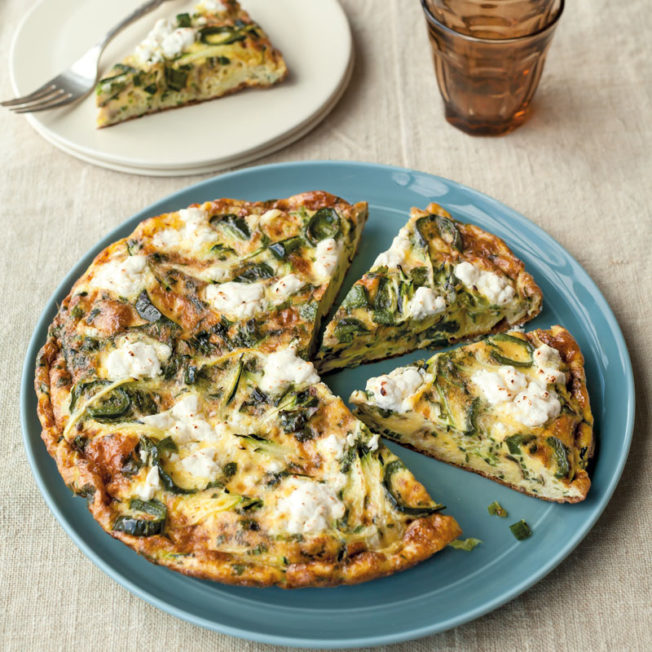 Zucchini for breakfast! Stay with usit totally works in this southwestern-style frittata, loaded with creamy goat cheese and zingy chiles. Don't love chiles? This recipe is as versatile as zucchini itself. For example, you can swap basil and roasted red peppers for a Mediterranean version. Or you can Americanize it with chives, broccoli, and cheddar cheese.
4. Grilled Corn and Zucchini Tacos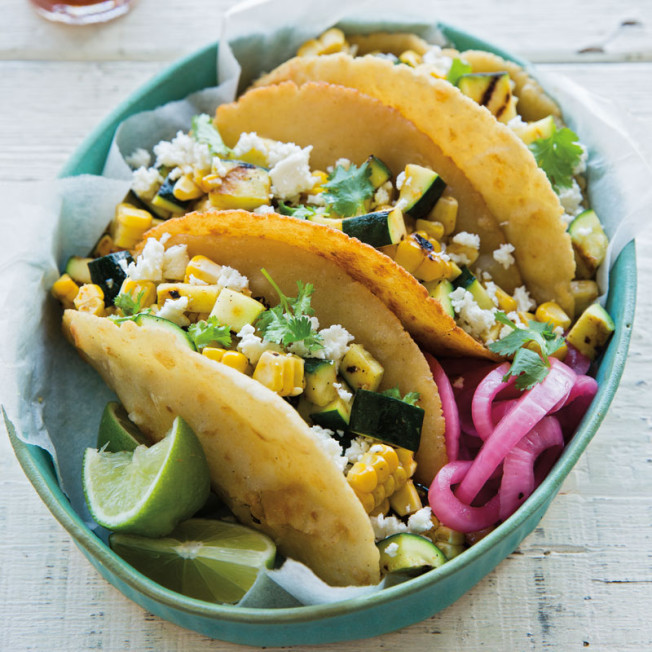 Corn and zucchini (aka, the filling for these tacos) cook up in minutes on the grill, making it a good weeknight go-to for Taco Tuesday . . . and Monday . . . and Wednesday. When you get home from work, just season the veggies and fire up the grill. After that, it's as simple as assembling the pieces.
5. Zucchini Pizza with Basil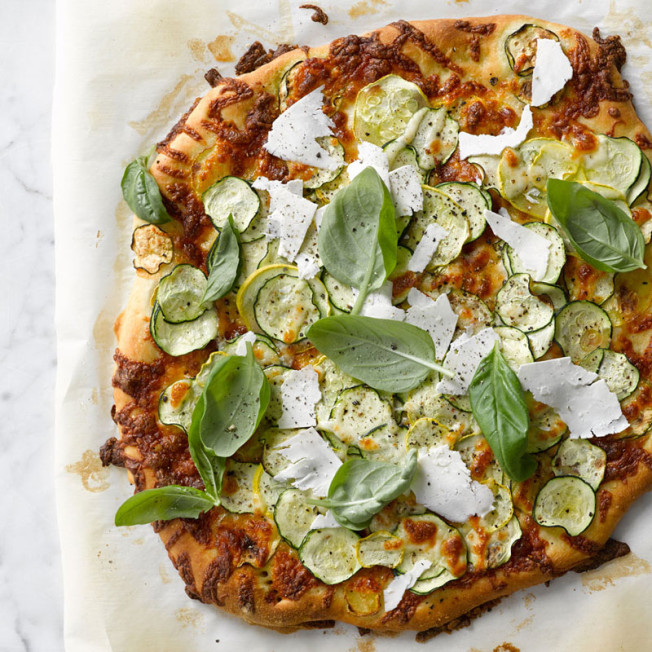 If you're not putting zucchini on your pizza, you've been doing it wrong. Leave the sauce off and you'll really get that zucchini flavor with each bite. Our recipe calls for ricotta salataif you can't find that, a mild Italian sheep's milk cheese (like pecorino romano) will make a good substitute.
6. Zucchini Latkes with Smoked Salmon and Crme Fra?che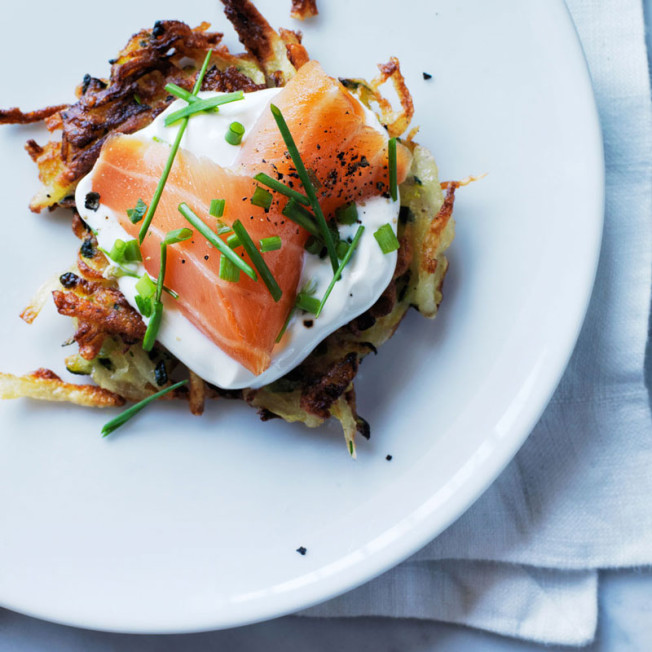 Latkes aren't just for Hanukkah. Especially these latkes, which are made with, you guessed it, zucchini. If you're making brunch for a crowd and want to impress, this is the way to go. And it'll use up a whole pound of zucchini.
7. Zucchini Noodles and Shrimp with Almond-Herb Pesto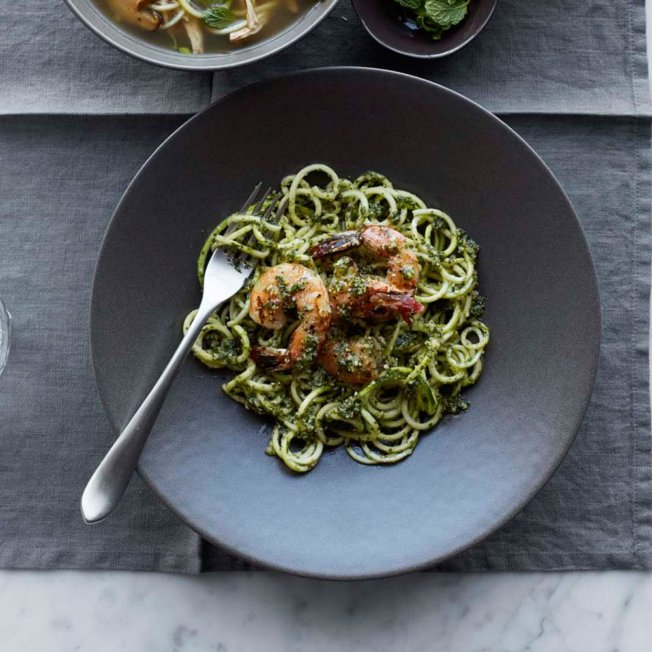 We couldn't do a round-up of zucchini recipes and not include a zoodle one! (If you're not familiar, zoodles are zucchini strandsusually made with a spiralizerthat are meant to replace noodles in a pasta dish.) We love the pesto in this recipe, though you can use whatever you have (leftover pesto or jarred stuff). You can also swap the shrimp for chicken.
8. Baked Tomatoes and Zucchini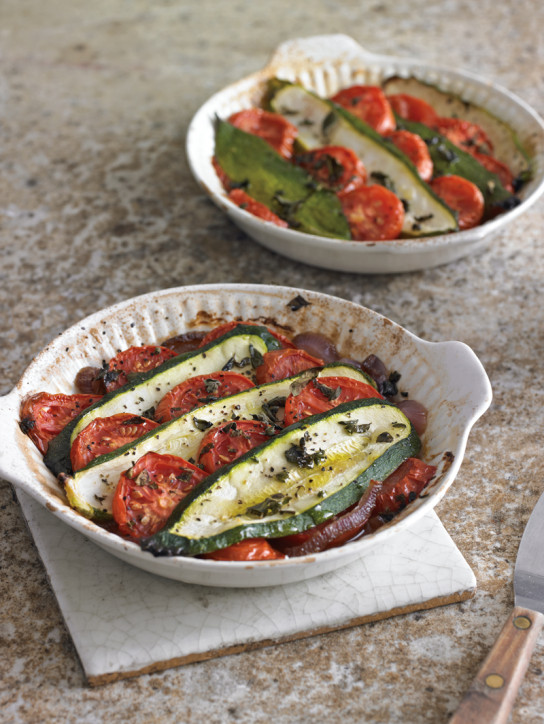 You'll want to be a little picky with the produce you choose for this, because you want the zucchini and tomatoes to be similar in diameter when it comes to assembling the dish. Once you make your choices, though, the rest of this dish comes together quickly.
9. Instant Pot Summer Corn and Zucchini Chowder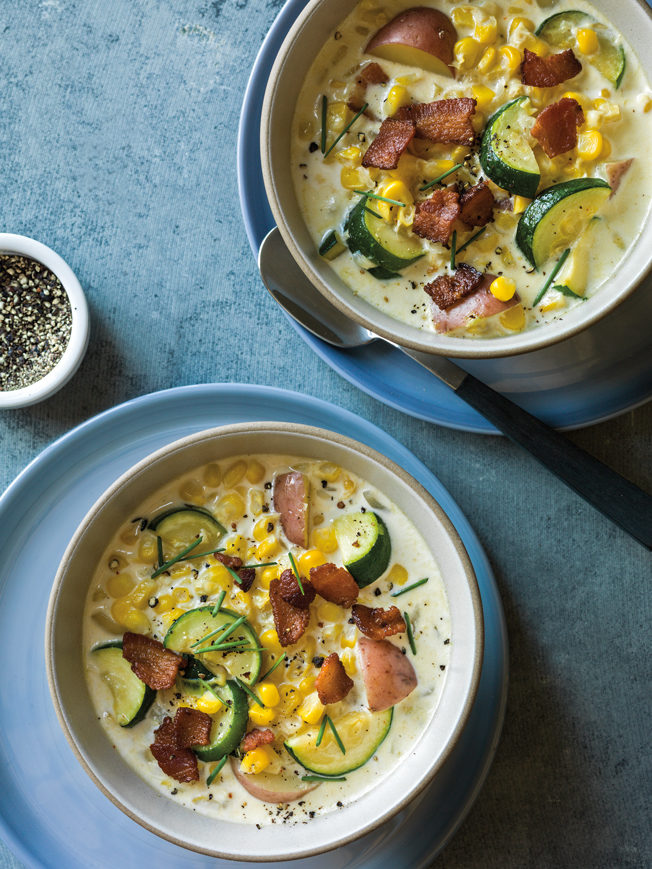 The Instant Pot can be a savior during the summer because it keeps you from having to turn on your oven or stand over a stove burner. And this soup, despite being a hot chowder, will hit the spot now through August.