This Year, Host the Most Iconic July 4th Dinner Party Ever
May 28, 2019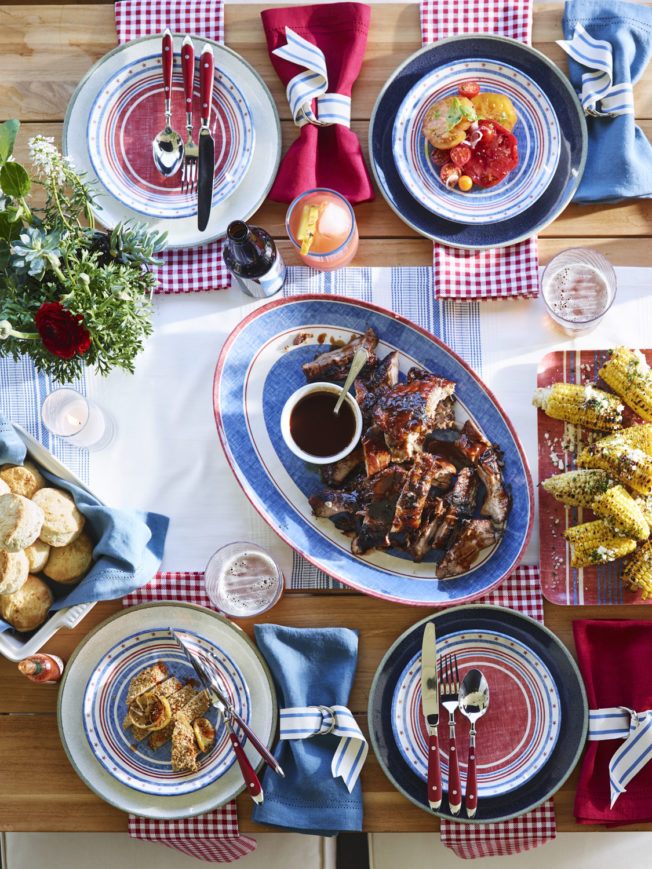 The perfect 4th of July celebration has but a few requirements: It should be a casualyet still specialgathering of your favorite people, and it should feature a colorful menu and setting that highlights fresh, nostalgic warm-weather favorites.?Want to have a crowd over, but don't know exactly how to pull it together? Don't worry we've got the menu and the look figured out to you, and it's the ultimate ode to summer.
The Menu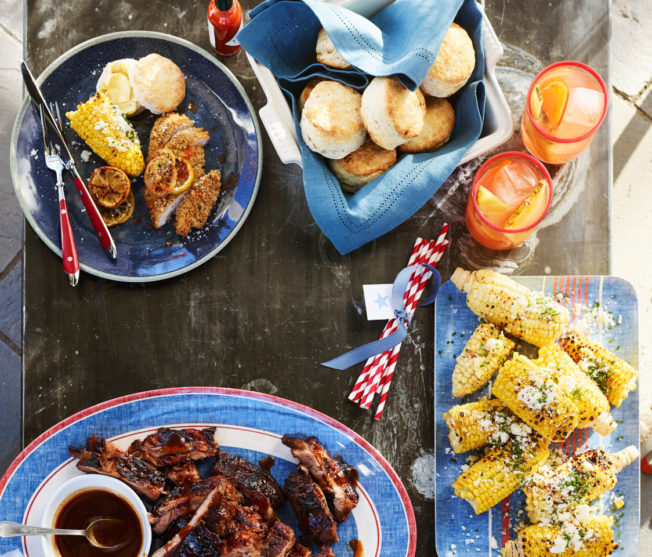 For the menu, serve up a spread of classic Americana. Highlight watermelon, corn, berriesseasonal produce that screams summerby serving each ingredient as minimally as possible. Throw in the country's most iconic dishesthink ribs, biscuits, pie and moreand your dinner is guaranteed to be a hit.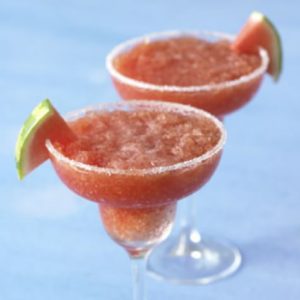 Watermelon Margaritas
Welcome everyone into your home by inviting them to cool off with a frozen watermelon margarita.
Heirloom Tomato Salad with Two Vinegars
Available in a seemingly endless array of colors and sizes, heirloom tomatoes are one of the glories of summer. Splash them with a double dose of bright vinegars, and they'll really shine.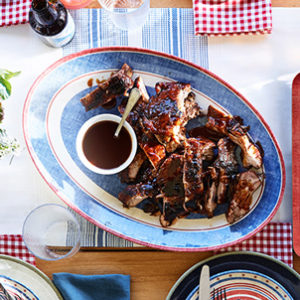 Smokehouse Ribs
Cook these spare ribs 'til they're fall-off-the-bone tender, and we guarantee they'll fly off the table. Feeling intimidated by homemade ribs? Don't be. Learn how easy they are to make in the video below.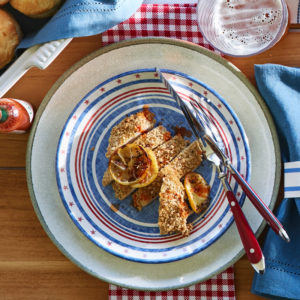 Unfried Chicken
It doesn't get more all-American than buttermilk fried chicken, but if we're being honest, frying anything can be a smelly, messy ordeal. For the same effect without any of the oil splatter, try Unfried Chicken, country?music and Food Network star Trisha Yearwood's healthier baked version.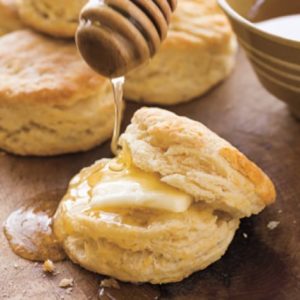 Buttermilk Biscuits
Fried chicken simply isn't the same without biscuits. If you're a pastry pro, try making these buttermilk biscuits?from scratchor if you're looking for something a bit speedier, start with Trisha Yearwood's biscuit mix.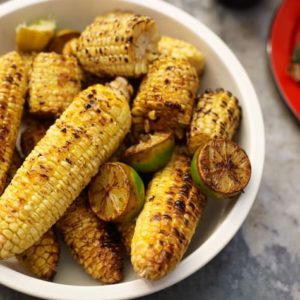 Grilled?Corn on the Cob with House Rub
There's no need to blanked corn in cream, cheese or anything else; simply rub it lightly with seasonings and leave it alone on the grill.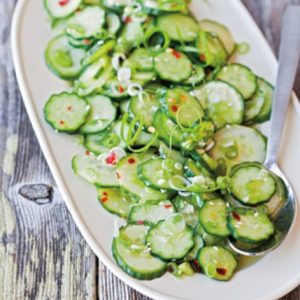 Sesame-Cucumber Salad
Cool, juicy cucumbers are a nice foil to piping-hot biscuits and barbecue. We love the sweet-tart interplay of the vinegar and sugarthink of it as a?sweet-and-sour pickle in salad form.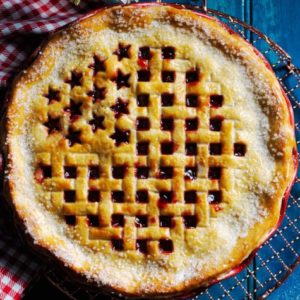 Cherry-Ginger Pie
For a real showstopper, end the meal by doling out generous slices of this cherry-ginger pie. A Star Lattice Pie Top-Crust Cutter?makes it that much more festive.
The Setting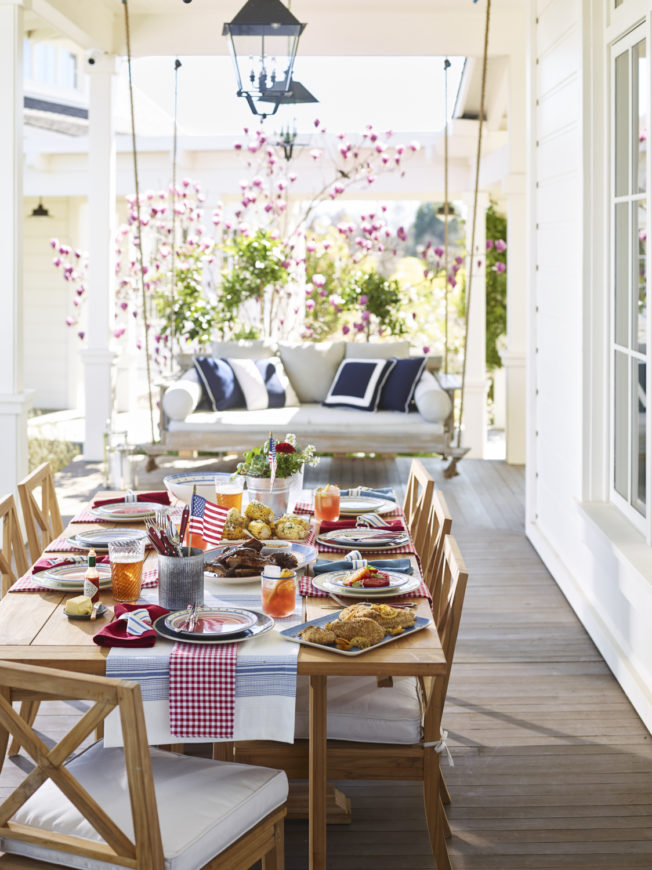 Sure, you could make do with paper plates and red plastic cupsbut if you want to make the occasion that much more special, set up camp outside on a porch or in a backyard with a table decked out in red, white and blue. It'll feel festive (without anyone having to leave the backyard!).
Show guests you're?ready to get the party started by handing out watermelon cocktails?in iconic margarita glasses?that?are designed to resist shattering. For drinks of the non-frozen variety,?Swirl Tritan Glassware?mimics the elegant look of glass in an unbreakable, BPA-free plastic.?Get your stars and stripes on by decking out the table with?Americana Melamine Dinnerware?pieces like salad plates, serve bowls and platters, and play up the outdoor picnic vibe with Gingham Check Napkins.?To finish the look, adorn?the table with petite galvanized pails filled with flatware (we love Laguiole's collection) and mini U.S. flags.
Looking for a plan that's even more laid-back? Check out some of our Fourth of July cookout recipes.?