The 27 Best Gifts for 2-Year-Olds
December 16, 2016
So your baby or loved one is turning two? All of a sudden the little bundle is growing up fast! There are many fun gifts for a two-year-old. Some can boost their brain power and others teach them skills along the way, such as building toys and musical instruments. Check out our ideas below.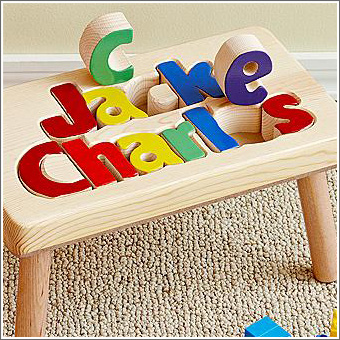 Puzzle Step Tool
Chunky puzzle pieces with easy-to-fit edges for small hands.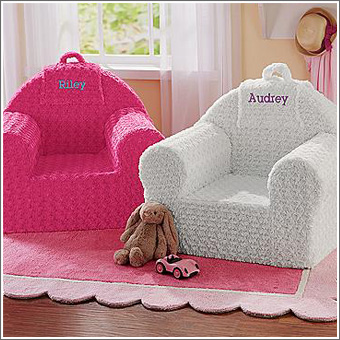 Take Along Chair
Easy-to-lift chair that's all around comfortable. Perfect for reading or watching a movie.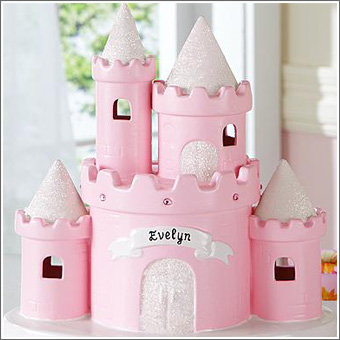 Princess Castle Bank
This teaches your princess to save and live "happily ever after".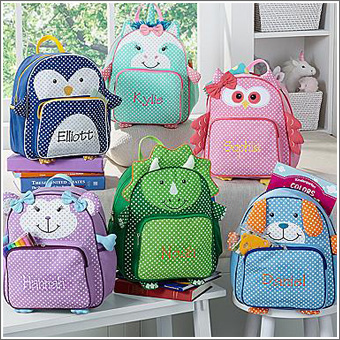 Backpack
Durable and perfect for an overnight stay at grandma's.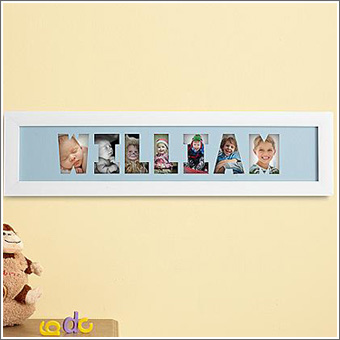 Frame Collage
It is fun to see growing pictures displayed in their room or anywhere in the home.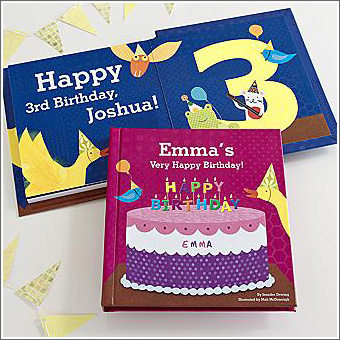 Birthday Book
Read your toddler their very own personalized birthday book! It even includes fun rhymes.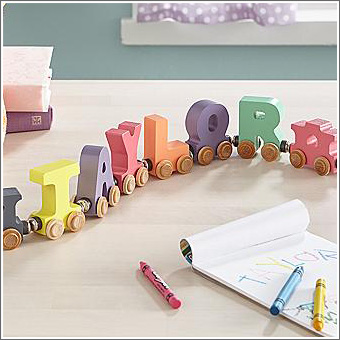 Name Train
Choo-choo! This train spells out your toddler's very own name, great for learning the ABC's.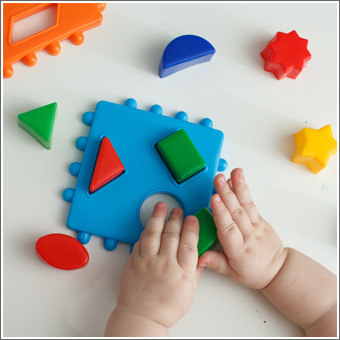 Stacking Toy
This toy builds imagination by being taken apart and put back together.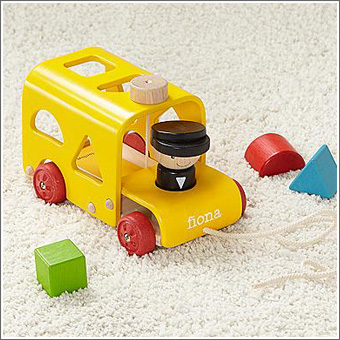 Sorting School Bus
This little school bus will familiarize the child with school and sorting items in their place.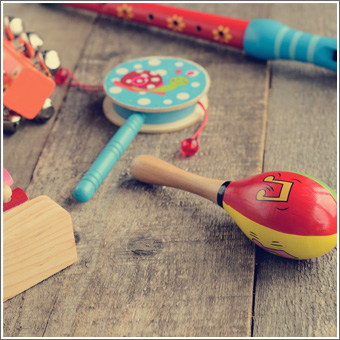 Musical Instrument
Music will boost baby's brain power and create awareness for changing tones around them (and it's fun for them to shake things).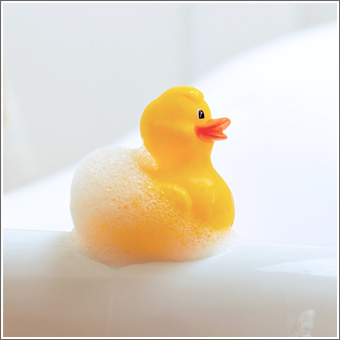 Bath Toy
A rubber duckie is always a toddler's best bath friend.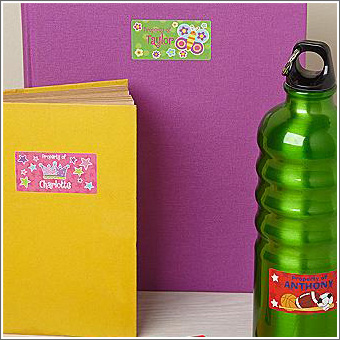 Property Labels
These labels are great for water bottles or tupperwares at daycare and school.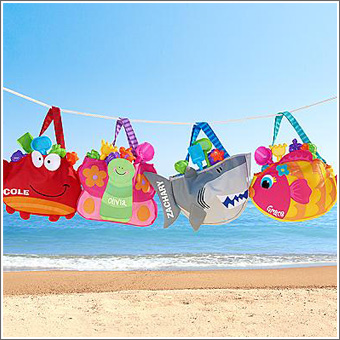 Kid's Beach Tote
Ready for some fun in the sun? This tote comes fully equipped with shovel, sand molds and sifter.
TeePee
It's always a good time when you gather all their stuffed animals and throw a teepee party.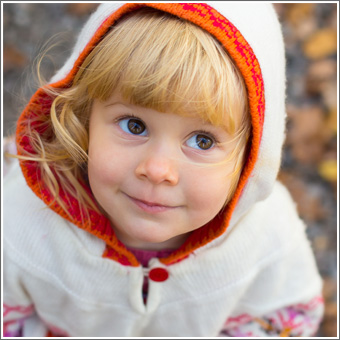 Warm Hoodie
The perfect on-the-go cover-up that goes with everything in their closet.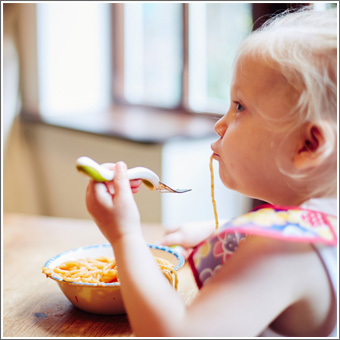 Kid's Dinnerware
Little hands like to grip and twist, so adult silverware is not ideal for them. These will make mealtime fun!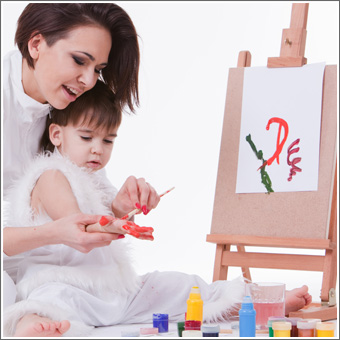 Tabletop Easel
If you have a little artist in the making, let their imagination run free for hours. It also helps promote good wrist and hand positioning.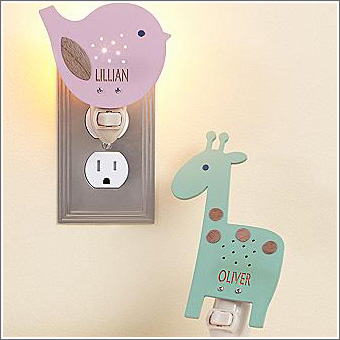 Wooden Nightlight
Whether your toddler is having trouble sleeping or you simply need a little extra light in your room, this night-light can make all the difference.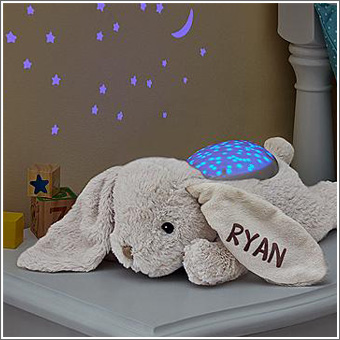 Twilight Bunny
The moon and the stars are soothing and act as a great little companion for your little one.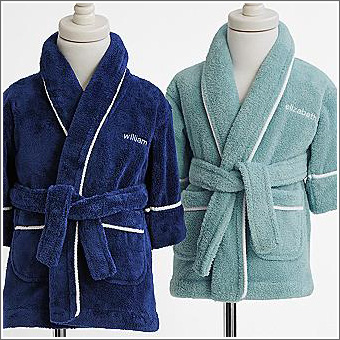 Baby Robe
Splish splash and ready to bundle up! This robe works well as a towel since it is made of super soft plush.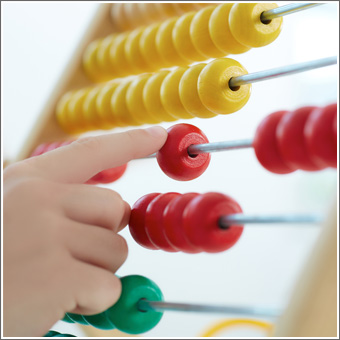 Counting Toy
These counting toys are great for encouraging hand-eye coordination, sequencing and understanding of numbers.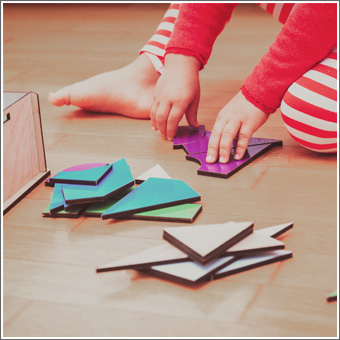 Shape Puzzle
Puzzles help child development by allowing the child to problem solve, recognize shapes and strengthen memory. It also helps with fine motor skills.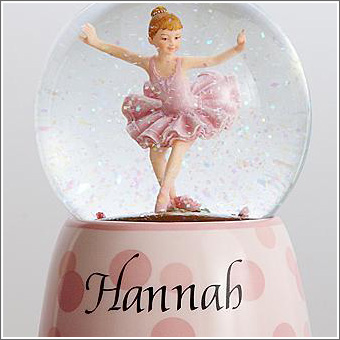 Ballerina Musical Globe
This adorable ballerina will make your child smile for days. With its glitter dome and "Swan Lake" sounds, it's perfect for a little girl's room.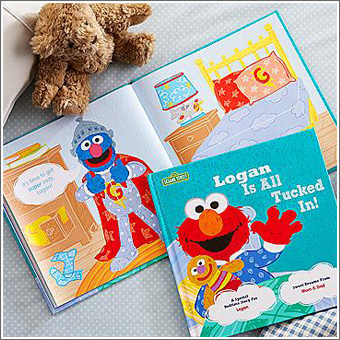 Bedtime Book
Right after they brush their teeth and climb into bed, your little one will love hearing the story of how they are tucked in each night. It will also encourage them to enjoy reading.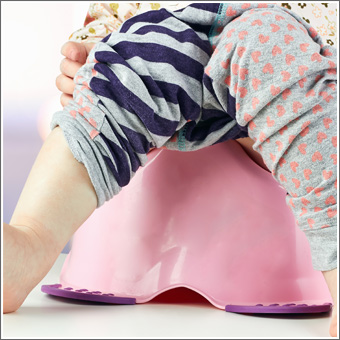 Potty Trainer
The adult potty might be scary for your child. One that is perfect for their size will help speed up potty training.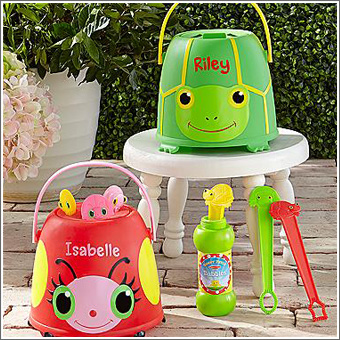 Bubbles Set
When it comes to fun in the sun, bubbles are the way to go...can be enjoyed inside on rainy days too.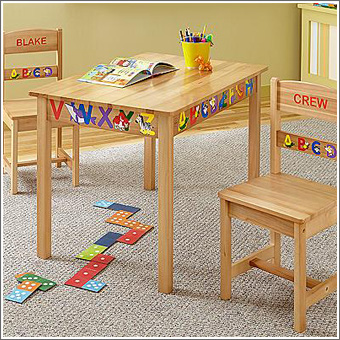 Table Set
Let your child get creative in their very own table. They can use it to read, play and eat. The kid's table is always more fun anyway!
Whether you've decided to go with a fun gift or educational one, a growing child will always have the need for variety. If you are still looking for more ideas, check out our birthday gifts for kids. You'll find endless of personalized gift ideas for every little personality.