The 10 Best Summer Recipes for Your Instant Pot
October 08, 2019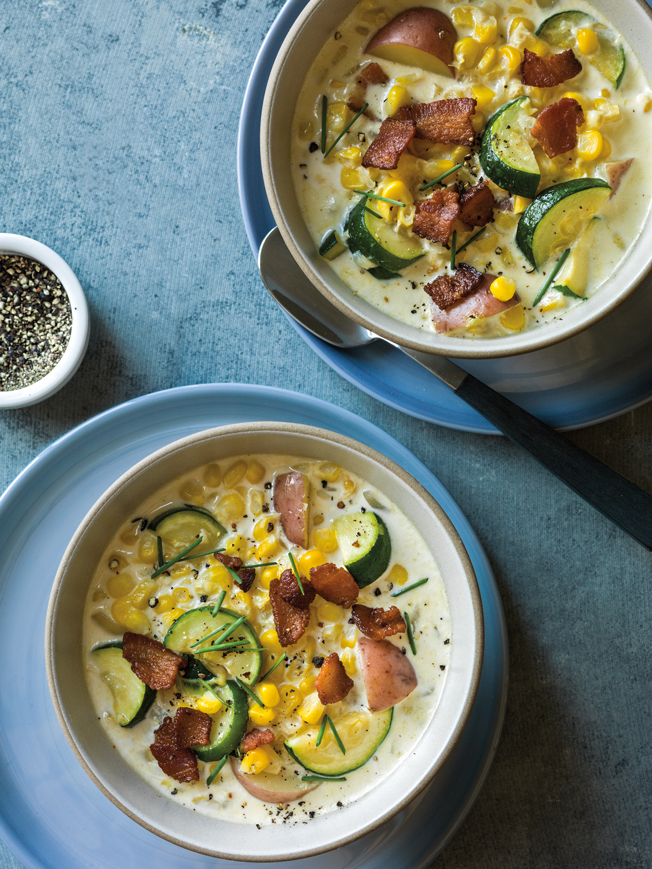 It's time to release the true power of your Instant Pot this summer. Don't turn on your stove, and don't even look at your oven ?C the Instant Pot is the key to keeping your kitchen cool and making things way easier on the cooking front so you can enjoy even more time outside. From a veggie-packed chowder to a blueberry-studded cheesecake, here are 10 irresistible recipes to make in your IP right now.
Instant Pot Orange-Chile Chicken Lettuce Wraps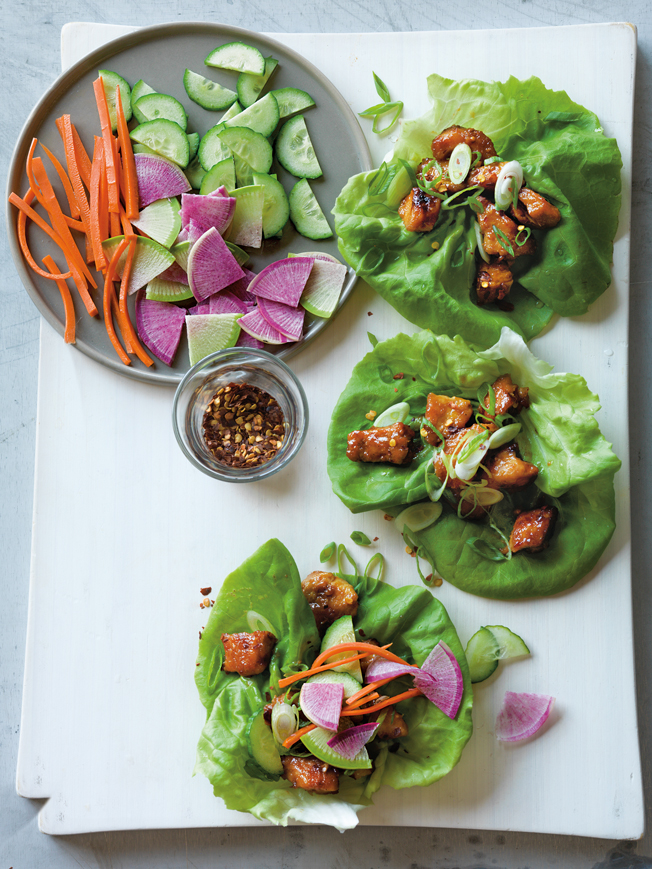 Lettuce wraps are a perfect summer recipe because they utilizes a bunch of fresh produce and usually only requires you to cook a single protein. This recipe for orange-chili chicken really takes advantage of the Instant Pot because you saut the chicken first, then you pressure cook it on high for seven minutes, and then you use the saut function again to thicken the sauce.

Instant Pot BBQ Pulled Pork from Creme de la Crumb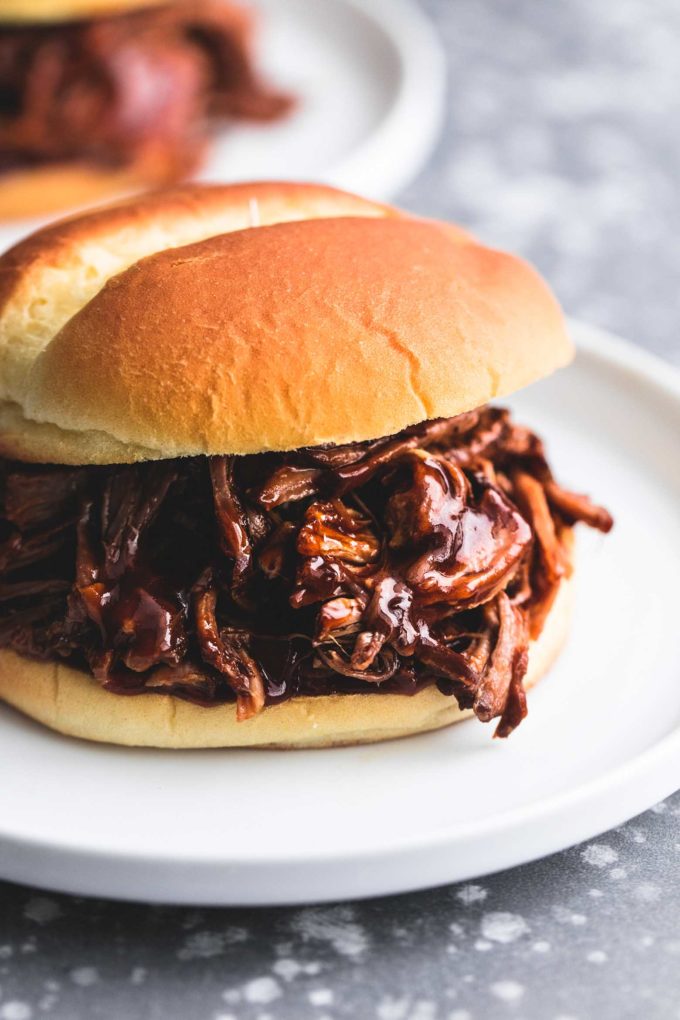 Pulled pork is practically synonymous with summer gatherings. This Instant Pot version provides directions for both pressure cooking and slow cooking. You only need a handful of ingredients (don't forget the buns!) and it couldn't be easier to follow.

Instant Pot Waldorf Chicken Salad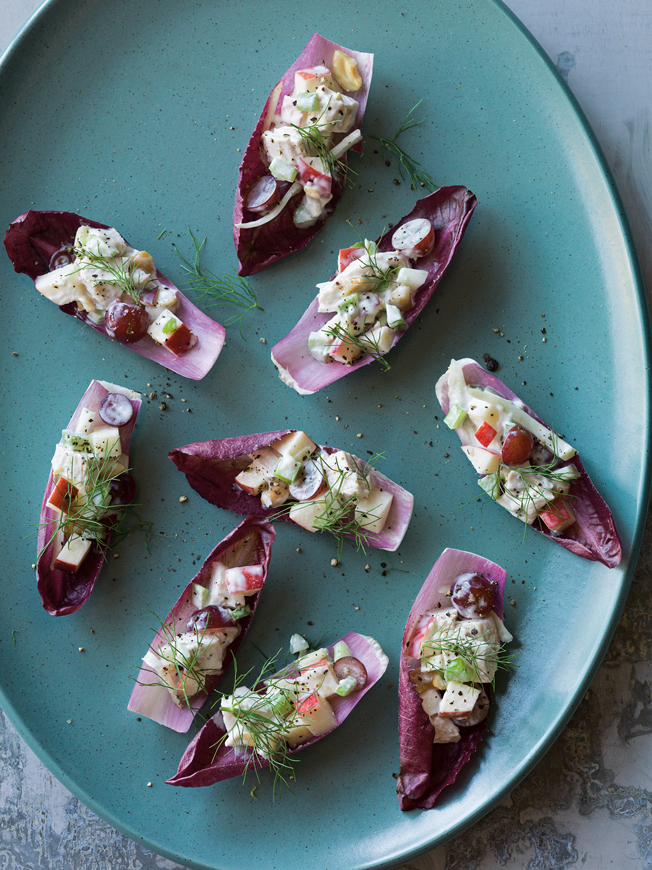 Chicken salad is a year-round thing, but it's particularly great in the warmer months as a cold sandwich. This recipe is filled with fresh grapes, apples, and celery so it has a nice crunch. Make a big batch of it on Sunday night and enjoy it for lunch for the next few days!

Instant Pot Ratatouille with Polenta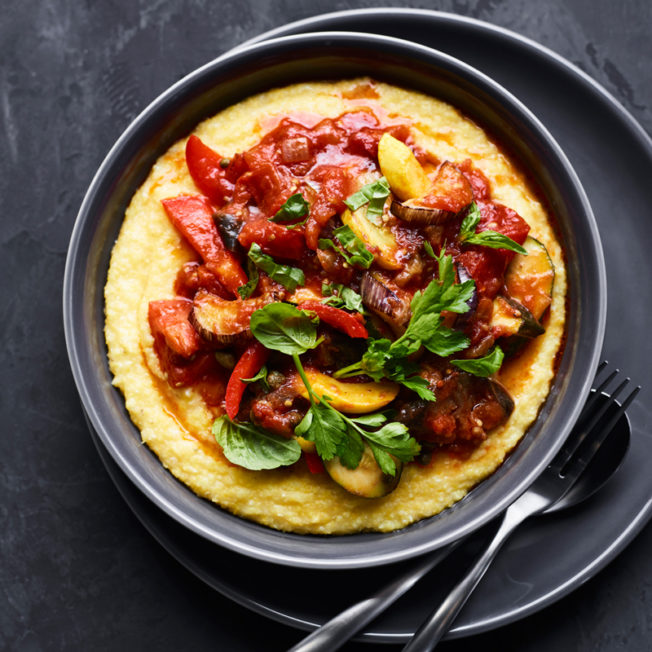 Take a trip to the south of France with this favorite Instant Pot recipe! Ratatouille is a delicious combination of vegetables this recipe uses zucchini, yellow squash, eggplant, tomatoes. Usually it takes an hour or more to cook, but with the IP it takes 3 minutes on high.

Instant Pot Summer Corn and Zucchini Chowder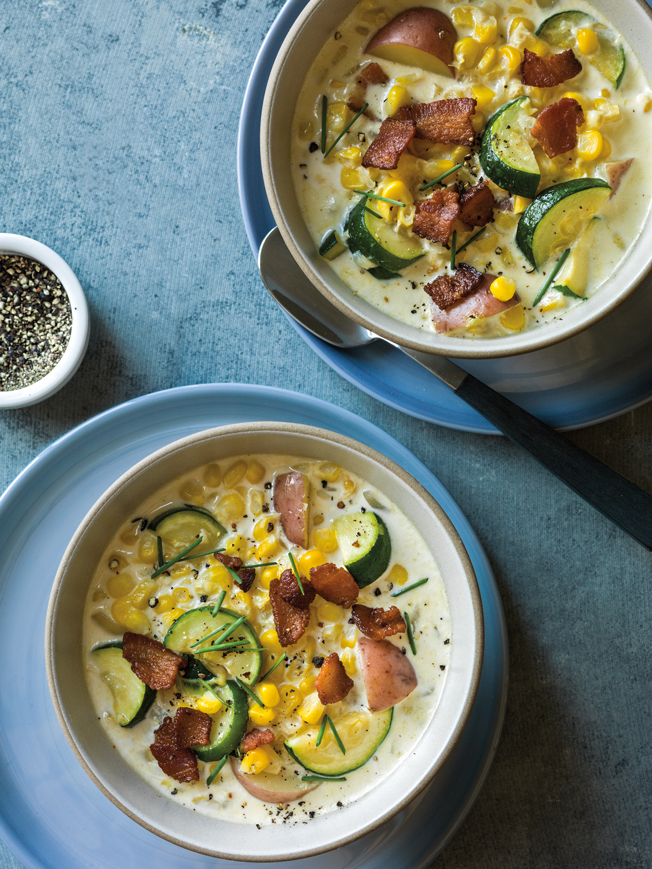 Take advantage of all that summer corn and zucchini and make a comforting chowder! This recipe is packed with vegetables, herbs, and bacon and it only takes 4 minutes to cook once your Instant Pot has come to pressure.

Instant Pot Blueberry-Pecan Cheesecake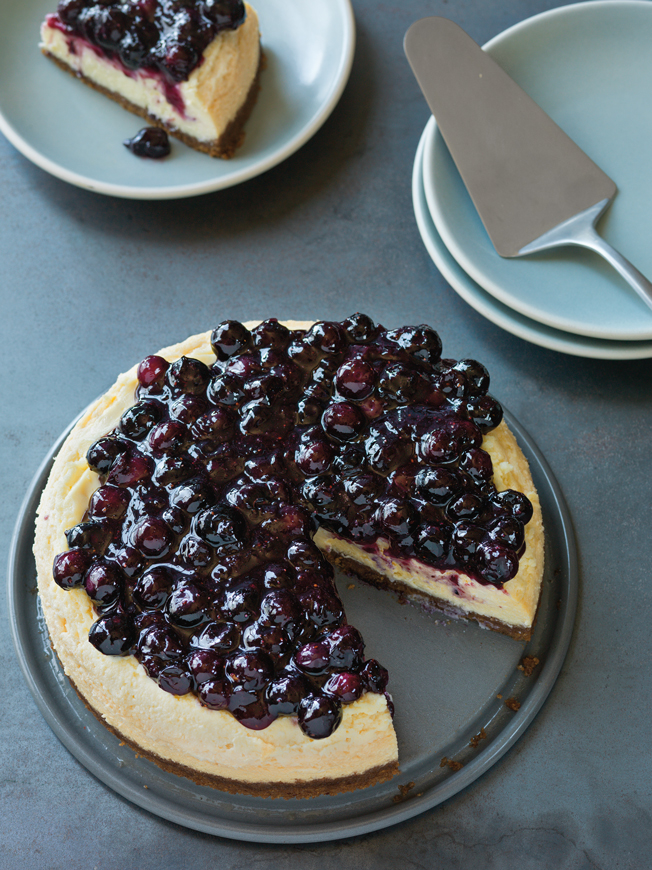 Once you've made cheesecake in your Instant Pot, you'll never make it any other way. This fuss-free recipe also takes advantage of seasonal blueberries and turns them into a luxurious sauce to top your dessert.

Instant Pot Shrimp Boil from Damn Delicious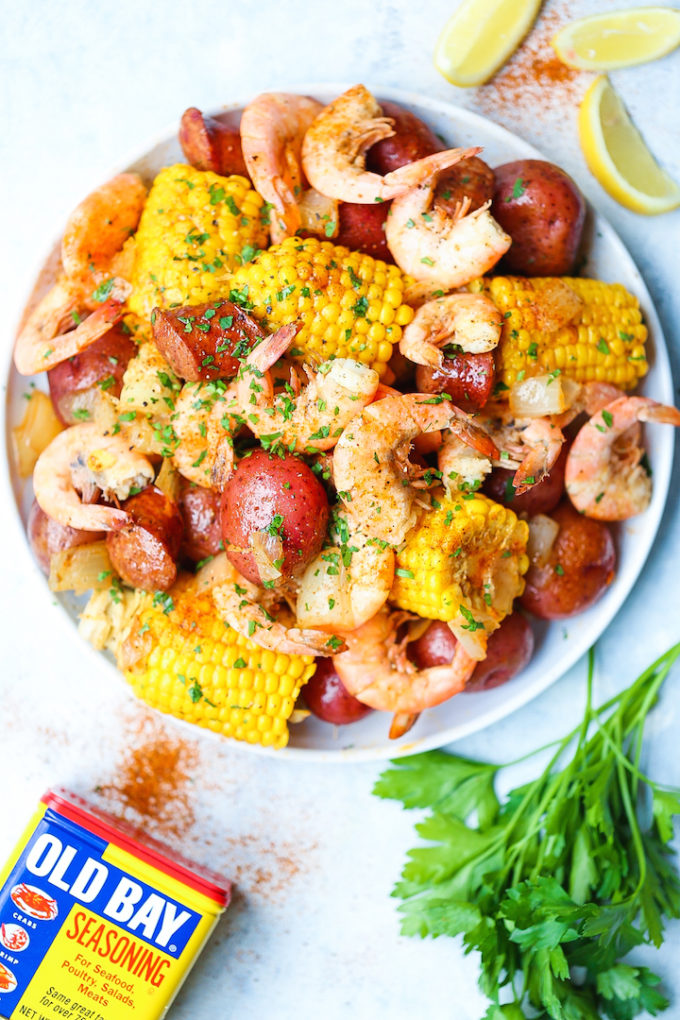 That's right, you can make an entire shrimp boil inside your humble Instant Pot! First, you cook the potatoes, sausage, and onion on high for 5 minutes, and then you add the shrimp and cook for an additional minute. Cover the whole thing in a buttery-garlic sauce.

Instant Pot Pasta with Tomato, Basil and Mozzarella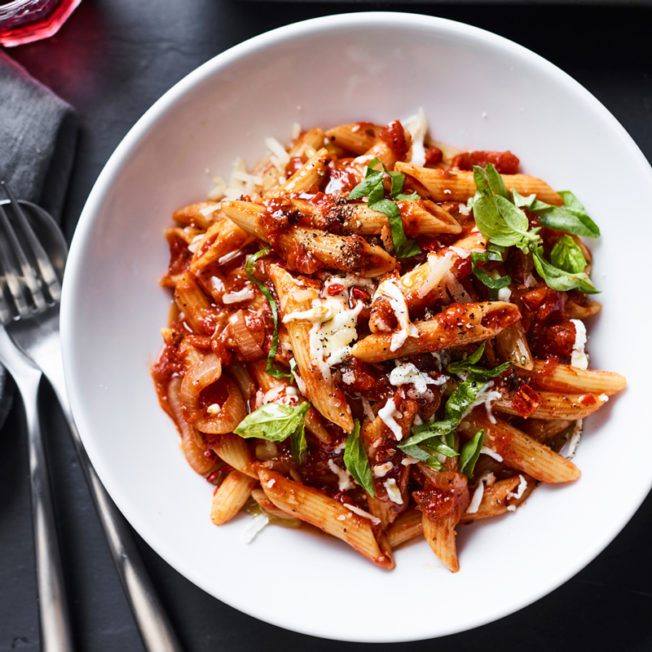 Did you know you can cook pasta and sauce at the same time in the Instant Pot? This is true cooking magic. Top your pasta with fresh basil and mozzarella for the dreamiest of summer dinners.

Instant Pot Carnitas
Get ready for all the tacos! This easy Instant Pot recipe for carnitas takes 1 hour to pressure cook on high, and feeds a small crowd. All you need besides the meat are your favorite toppings and great tortillas.

Instant Pot 3-Ingredient Peach Cobbler from 365 Days of Slow and Pressure Cooking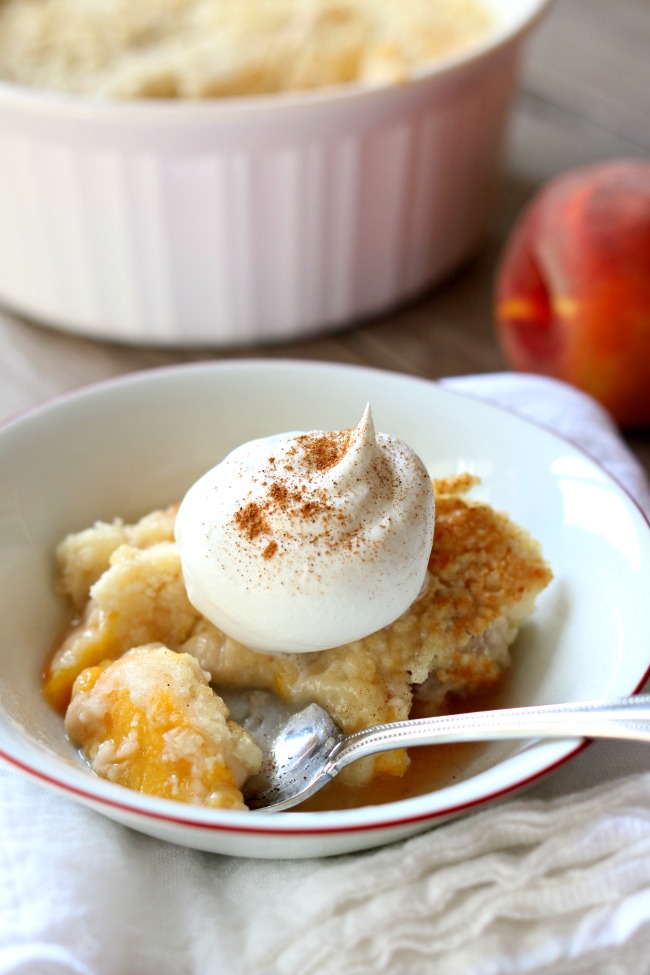 Yup, you read that right: you only need three ingredients for this essential summer dessert. The secret to this recipe is boxed white cake mix (!!), but you could always sub in something homemade if you have a little more time.
For even more recipes, check out The Instant Pot Cookbook, by the cooks of the Williams Sonoma Test Kitchen.