Ten Incredible Ways to Cook with Artichokes Now
May 20, 2019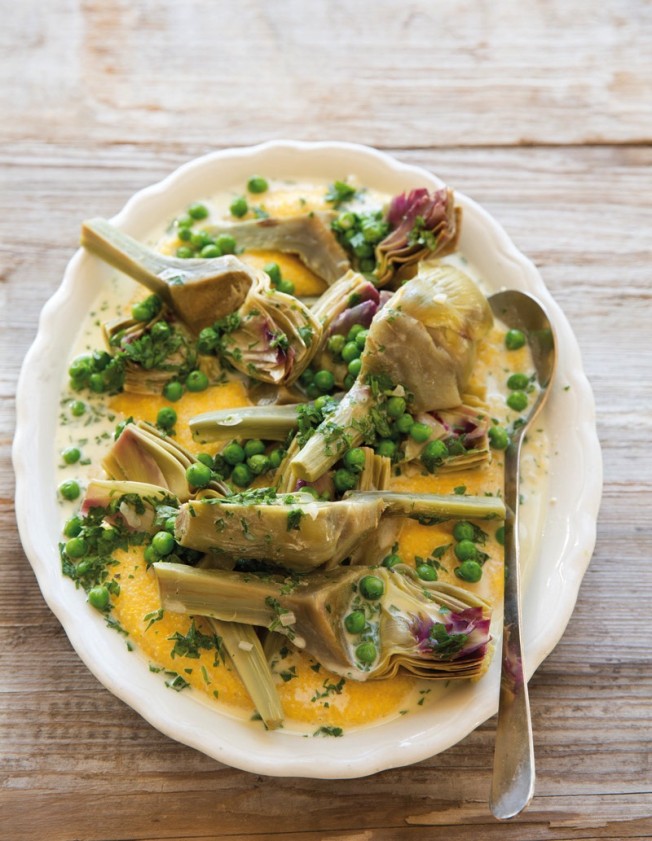 Artichokes are a study in contrasts: While the springtime thistles look prickly and unapproachable at first glance, closer study reveals that they're actually more versatile than?most vegetables and take well to being simmered, pureed, stuffed, fried, grilled and even shaved and eaten raw.?Peak 'choke seasonMarch through Mayhas arrived, and we'll be ringing it in in countless ways. Here are 10?dishesfor pasta, soup, salad and morethat celebrate the flavor and texture of the fresh artichoke.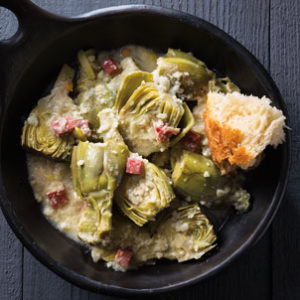 Artichokes with Almond Sauce
The Spanish are big artichoke eaters, and one of the ways the vegetable's prepared there is as a simple stew, flavored with serrano ham and thickened with bread and almonds.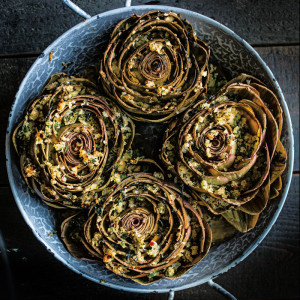 Artichokes with Spicy Herbed Bread Crumbs
In this recipe, crispy, jalape?o-studded bread crumbs add a nice textural contrast to the vegetable's soft steamed flesh.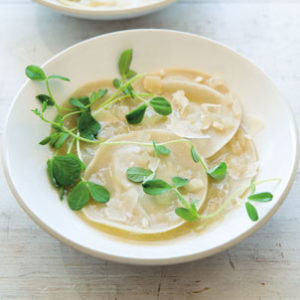 Artichoke-Lemon Ravioli
Fluffy ricotta- and artichoke-stuffed ravioli sit in a pool of light, fragrant vegetable broth, which melts the freshly grated Parmesan for a savory sauce. Topped with pea shoots, it makes an elegant spring dish.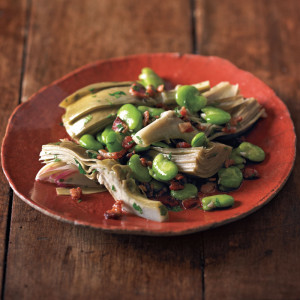 Sauted Artichokes and Fava Beans
This simple spring dish of artichokes and favas gets its extra depth of flavor from finely diced pancetta.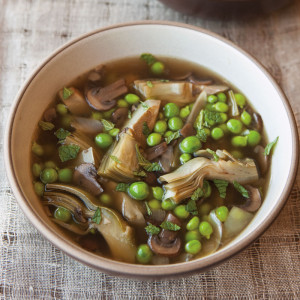 Artichoke, Spring Pea and Mint Soup
The clear broth of this soup allows the green color and sweet flavor of the artichokes and peas to really shine.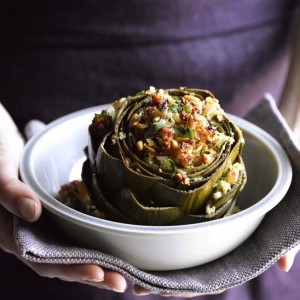 Pancetta-Stuffed Artichokes
Steamed artichokes are?baked with a stuffing made from pancetta and crisp panko (Japanese bread crumbs) for a beautiful starter or side dish.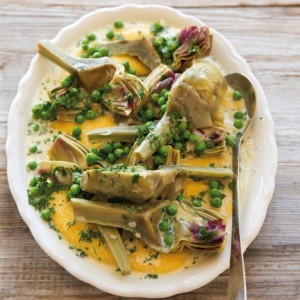 Braised Artichokes with Shallots and Peas
When braised in a flavorful broth, artichokes become silky and tender. Here, we pair them with fresh peas and herbs, adding creme fraiche at the end of cooking to enrich the sauce. This recipe makes a wonderful side dish for a spring dinner party, or you can serve it over polenta to make a beautiful meatless meal.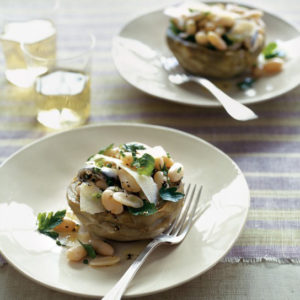 Artichoke and?Cannellini Bean Salad
For this dinner party-friendly salad, the artichokes and beans can be cooked a day or two in advance and stored in their respective cooking liquids until ready to serve.
Braised Artichokes with Lemon, Mint and Olives
The addition of olives and mint to a simple braise promises to excite even the most die-hard artichoke fans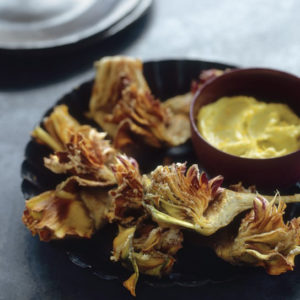 Fried Artichokes with Aioli
Fried artichokes are a classic starter in Rome, but we also like to serve these crispy snacks as a side dish with fish or pasta.