Six Spring-Inspired Salads to Try Now
April 28, 2018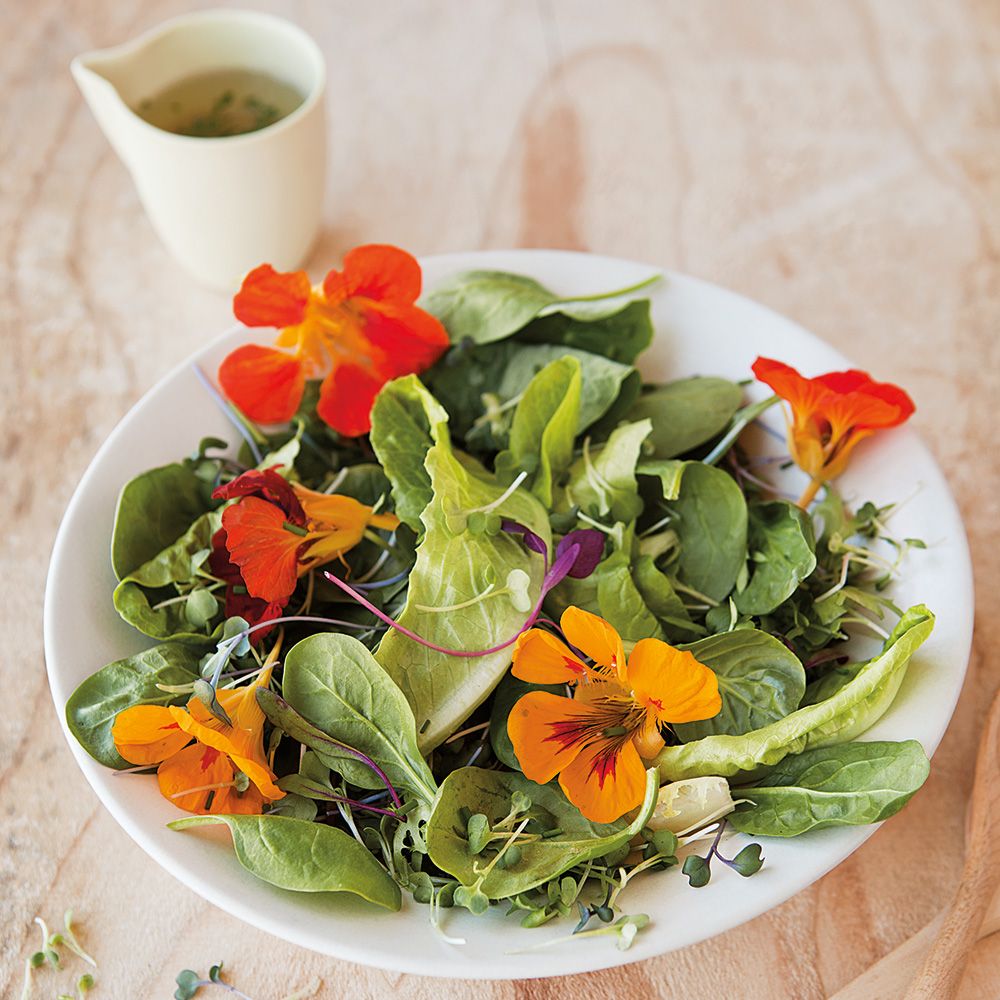 It's OK if you're still ensconced in the warming stews, chilis, and casseroles of winter and are bundled up at home. But when you, like the proverbial groundhog, poke your head out, just look at all those jubilant spry greens and vegetables at the market. Asparagus, peas, edible flowers, beautiful greens and so much more?good-looking produce dominates as far as the eye can see. So whether the?spring greens and blooms salad above is calling your name or one of the following creations has your number, it's time to start eating fresh veggies again, and reveling in them.
1. Spring Farro and Feta Salad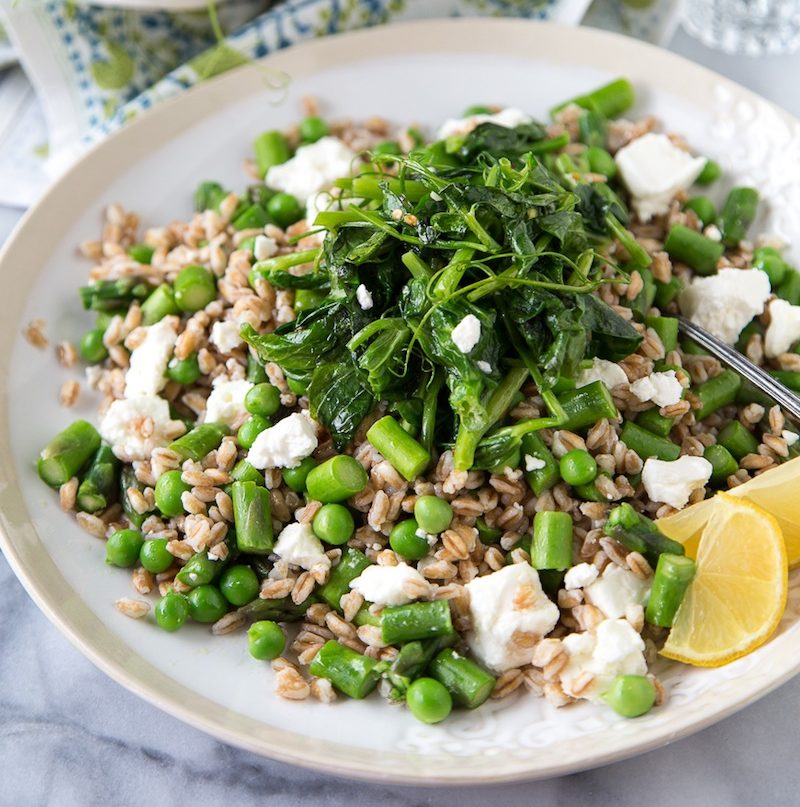 Rich, nutty farro is the key to making this?spring farro and feta salad?so hearty and satisfying. The protein-packed grain is the ideal foil for bright spring produce, which here includes sugar snap peas, English peas, pea tendrils, asparagus and fennel. Meyer lemon lends its inimitable floral, sweet bouquet to the whole dish, and feta adds creaminess. It's a dream salad.
2. Spring Pea Salad with Radishes and Goat Cheese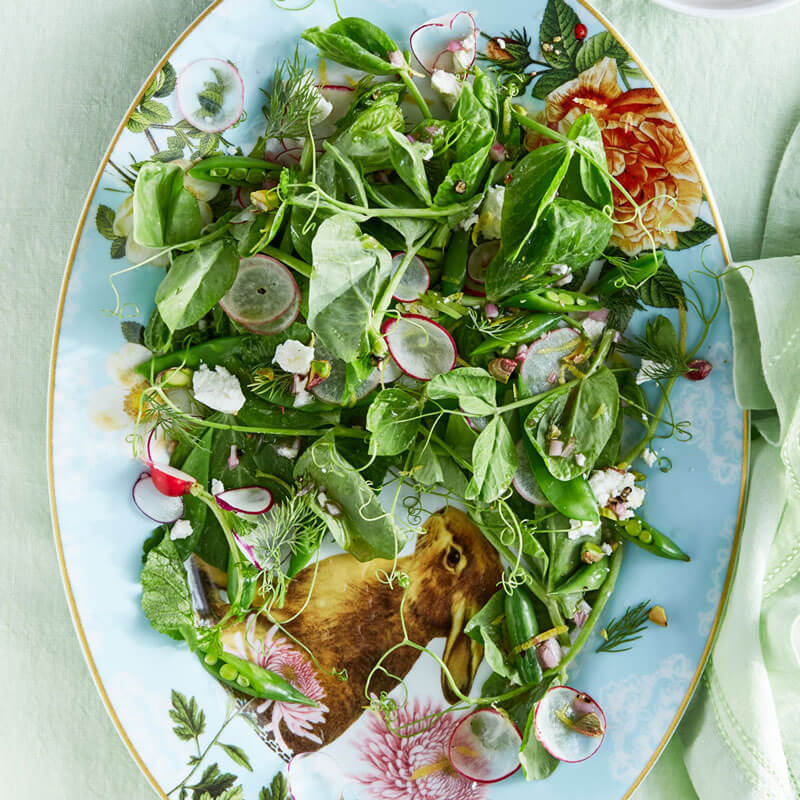 Sometimes you want a salad that looks gorgeous but doesn't dominate the table; something to serve alongside a hearty brunch entre. This?spring pea salad with radishes and goat cheese?delivers. It revels in the sweet peas newly available at the farm stand: snow peas, sugar snaps, and pea tendrils. Paper-thin sliced radishes contribute color, pistachios add crunch, dill and lemon provide freshness, and goat cheese makes the whole thing feel decadent.
3. Squid Salad with Oranges, Fava Beans and Fennel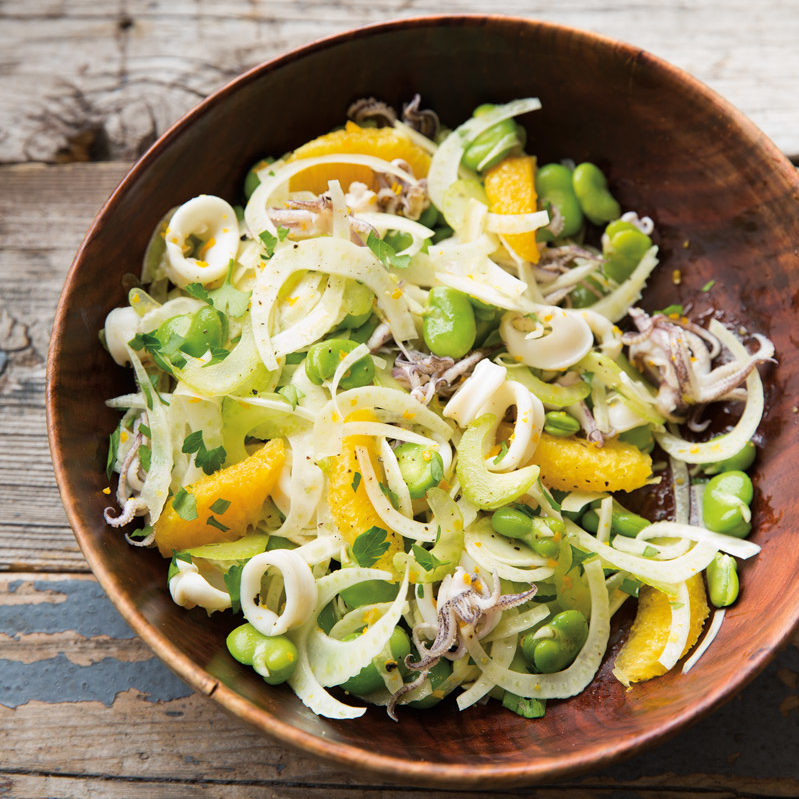 Squid salad with oranges, fava beans and fennel?is as restaurant-worthy as it sounds, but won't entail your hiring a sous chef. The mollusk is easier to cook than you'd think, if you can tolerate the?fussiness factor. (If you've cooked raw chicken, you can probably handle it.) You've encountered orange and thinly sliced fennel on menus before, and they're as tasty together as you remember. A light, French-inspired dressing of Dijon mustard, lemon, red wine vinegar and olive oil brings the whole thing together wonderfully.
4. Pea and Asparagus Salad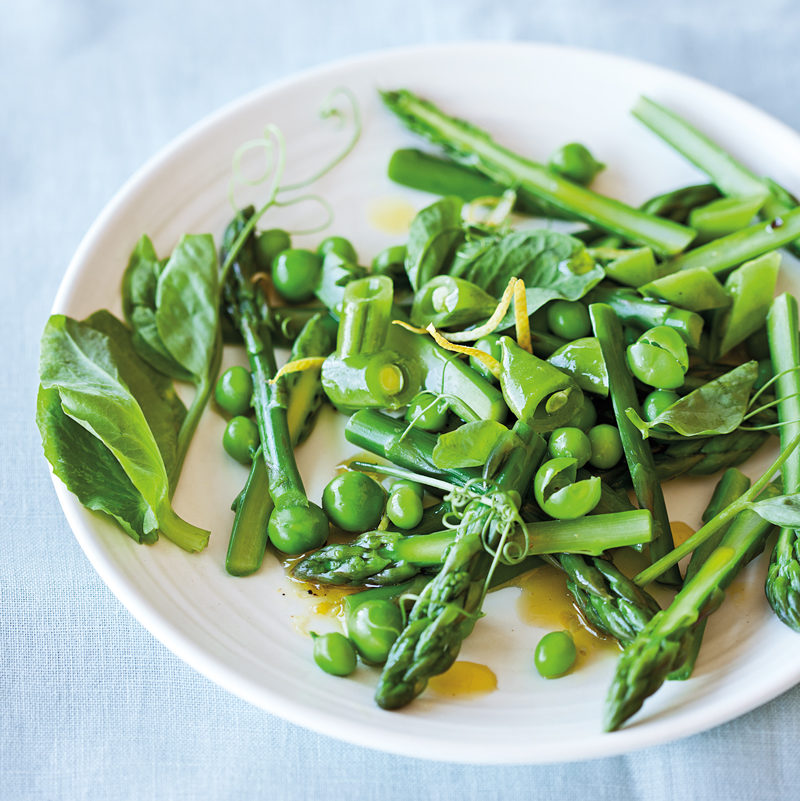 Sometimes, when you can't look at another hunk of meat or bowl of black bean chili, you need a greens infusion. This?salad?goes above and beyond to deliver. It's simply greens and verdant veggies laced together with a memorable Meyer lemon dressing. If you like, you can use white or purple asparagus, both of which are striking, but we love this punchy palette. If you can't finish what's on your plate, no problem; spin it into your next quiche, frittata or risotto.
5. Spring Salad with Baby Artichokes and Peas
>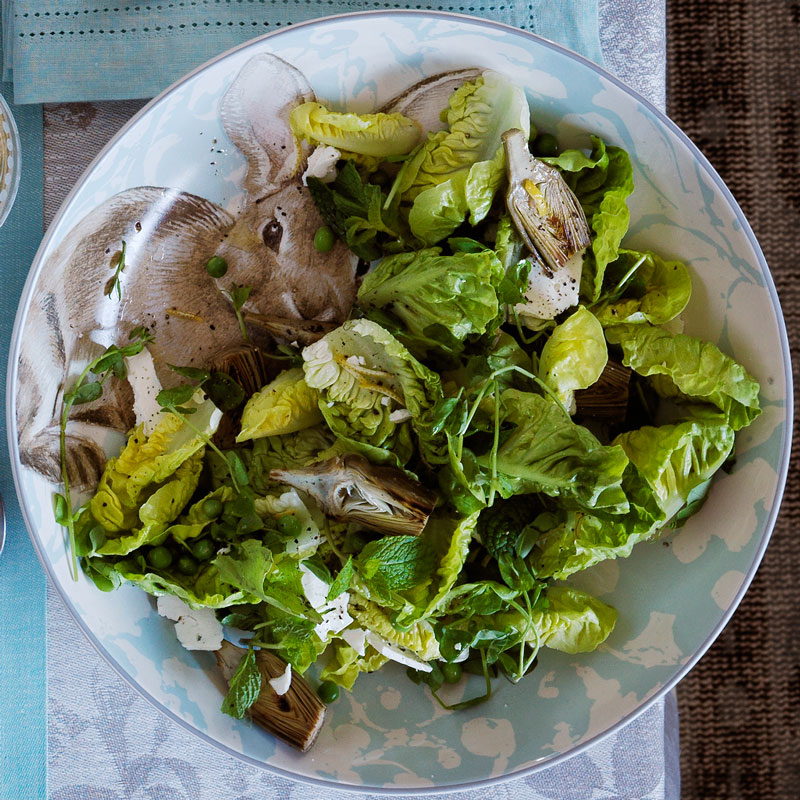 If you've never eaten baby artichokes fried in olive oil, let today be the day. This?spring salad with baby artichokes and peas?showcases this in-season ingredient at its best. Combined with vibrant, crisp butter lettuce, mint, English peas, lemon, Dijon and nutty Pecorino cheese, it's just the thing to serve in a big bowl alongside a whole ham, mustard and rolls, or alongside a satisfying quiche.
6. Spring Greens and Flowers Salad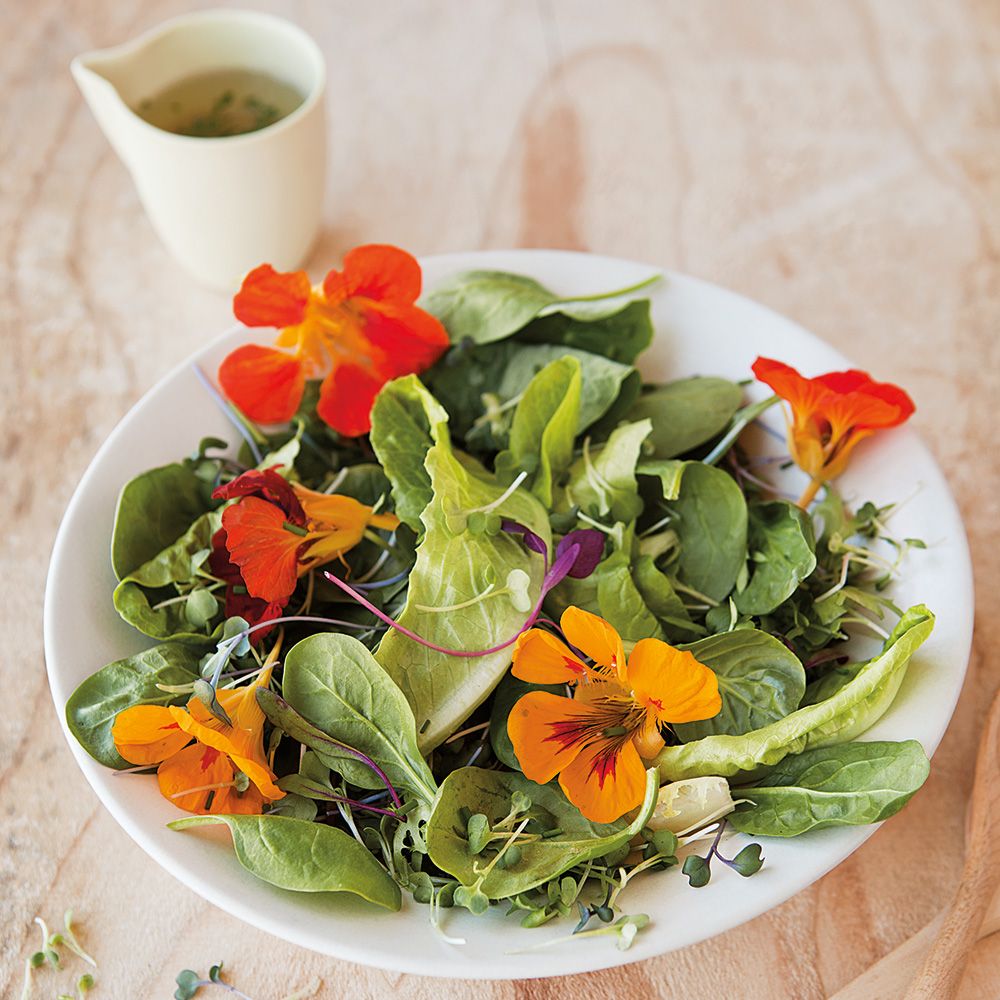 Pansy, violet, hibiscus, and scented geranium salad, anyone? Those are some of the stunning edible options you can fold into this?spring greens and flowers salad.?Baby spinach, m?che, and garlic chive flowers comprise the other sprightly players. A full two tablespoons of fresh ginger mingles with garlic, rice vinegar, and (of course) safflower oil to bring the whole thing together. Set this out to start a meal, and everyone at the table will know that spring has truly sprung.