Seven Top-Rated Chicken Recipes
March 05, 2019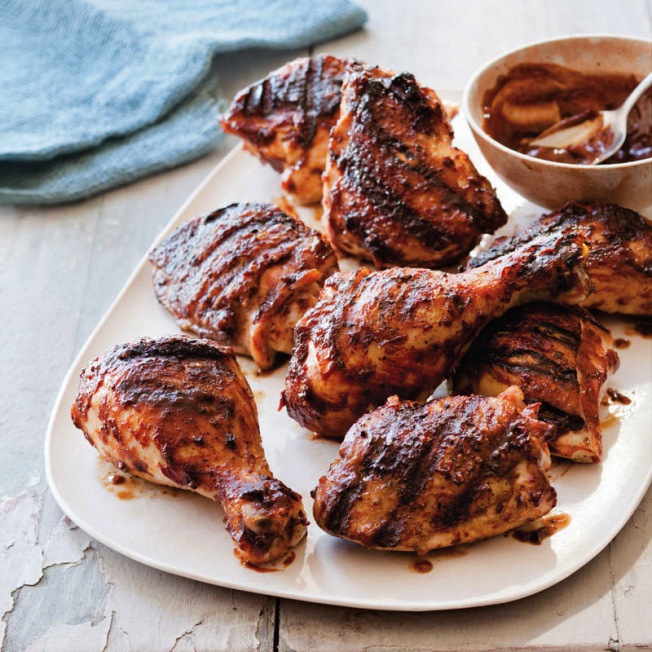 Most home cooks have their favorite go-to chicken recipes. Whether you like yours roasted or grilled, transformed into salad or tacos, we've got some of the best, tried-and-true poultry picks around. Here are a few editor and reader favorites to get you salivating.
1. Coq au Vin Blanc

This five-star beloved?recipe is a slight tweak on the classic coq au vin?using red wine. Dry white wine and a splash of Sherry make cameos here. And don't worry; the bacon and mushrooms typical of the dish are still there. Bright, lightly acidic, and super-satisfying, it's just the thing to bridge spring and winter.
2. Thai Chicken Lettuce Wraps

If you've never tried larb, that wonderful Thai dish that can be made using almost any type of meat, let today be the day you give it a whirl. This recipe?showcases larb's bright, vegetal notes: Kids and alike love to wrap ground chicken, fresh herbs and bean sprouts in lettuce, making a "burrito" out of it. You can make it as spicy as you like, adding thinly sliced Thai bird's eye chiles in a bowl on the side, if you wish.
3. Grilled Chicken and Mango Tacos

In much of the country, it's finally time to fire up the grill, and thank goodness. Grilling mango heightens its sweetness even further, adding a lush note to grilled chicken and charred green onions.? This recipe is a snap to make on even the sleepiest weeknight.
4. Roast Chicken with Garlic and Lemon

Quick, get in one more roast chicken before your home is too hot for you to fathom it. This herbaceous roast chicken is a one-pot delight, spruced up with plenty of citrus and spring onions that become super-savory over the course of cooking.? The best part of the recipe? A delightful herb butter comprising?chives, thyme, oregano, parsley, tarragon, and lemon zest, which you spread all over the bird. It flavors the whole thing and makes the house smell amazing.
5. Buttermilk-and-Herb Fried Chicken?

A nice long bath in a hot sauce-spiked buttermilk marinade helps?fried chicken?deliver a juicy, spicy experience. A flurry of dried herbs add a savory note, and a mix of baking and frying keeps the skin nice and crispy. And don't forget: Fried chicken is always tasty cold.
6. Tomato-Braised Chicken with Capers

No need to turn on the oven for this stunner. Pantry staples like canned tomatoes, capers and chicken stock are key to braised chicken's deliciousness. We love, too, that it's ready in less than an hour on any old weeknight.
7. Bourbon-Molasses Chicken

Bourbon is as lovely with chicken as vanilla is with chocolate. Make this killer bourbon-molasses glaze in big batches and store it in the refrigerator for up to a month. Just take the glaze out any time you want grilled chicken, and shellac it on to the bird at the end of cooking. It's one of those sauces that's so good you'll come back to it for other meats, like pork, too.