Printable Easter Egg Coupons For A Meaningful Holiday
June 03, 2019
Spring is here and Easter is right around the corner! Many Easter traditions involve spending time with family and making cherished memories. For this years celebration, weve created some fun Easter coupons for you and your family to find during your egg hunt. These printable Easter egg coupons include both meaningful and silly activities for all ages like skipping out on a chore or having a water balloon fight. These printable coupons are a unique Easter egg filler idea and serve as a great alternative to Easter candy so you can indulge guilt-free.
Kids will enjoy opening their Easter eggs to find coupons that allow them to continue the celebration weeks past the Easter holiday. The adult Easter coupons are great for bringing some grown-up fun to a typically kid-centric holiday. There are also blank templates for each design so you can create your own coupons and prizes.
How To Use Easter Egg Coupons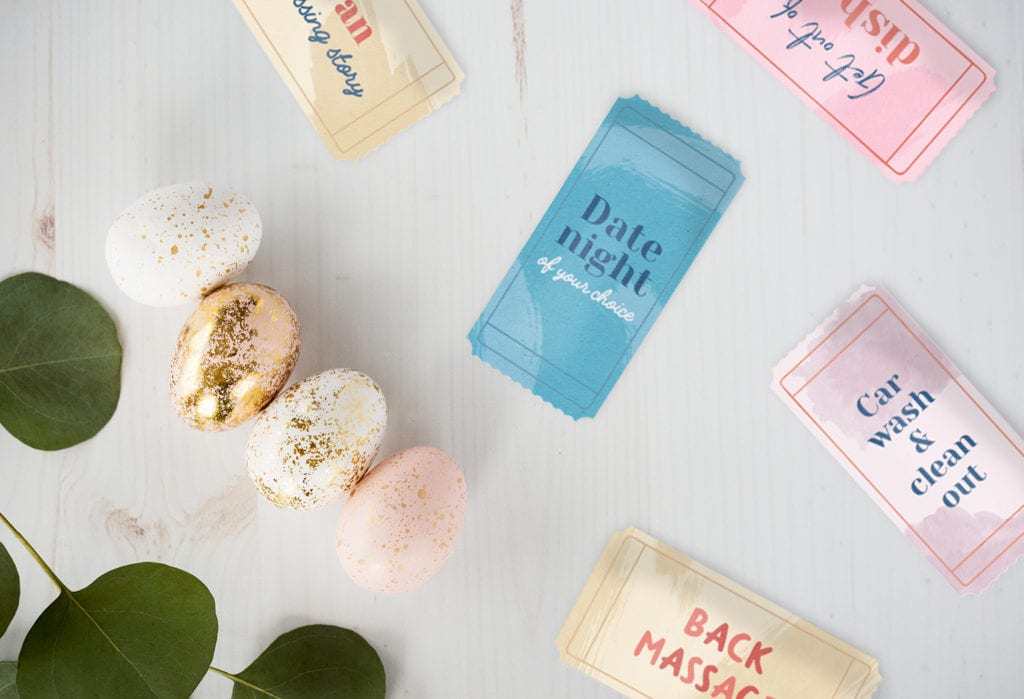 Simply print and cut out the Easter coupons, then fill in your own custom prizes. Some ideas include a trip to their favorite restaurant or a pass to get out of their least favorite chore. Then, stuff your Easter eggs with the coupons and hide them for your loved ones. These easter egg hunt ideas will give you even more inspiration (and unique hiding places). The coupon recipients can either claim their coupons immediately or save them until they are ready to redeem.
Directions:
Print Easter coupons.Cut coupons out.Fill out custom coupons.Place inside Easter eggs.Hide Easter eggs.Hunt!Redeem coupons or save for later.
Easter Egg Coupons For Kids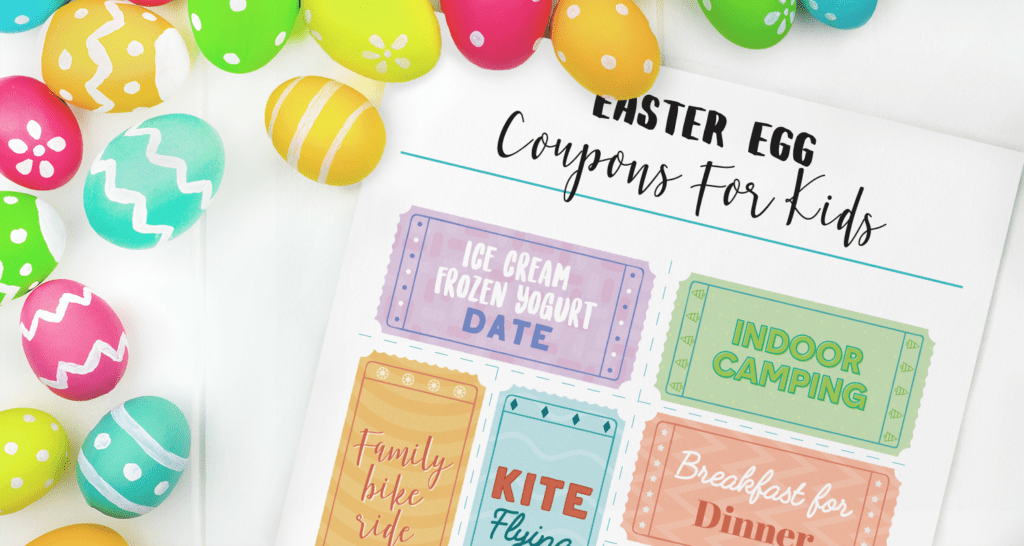 ?

Kids of all ages appreciate the chance to pick whats for dinner or skip out on a dreaded chore. Creating special privileges for Easter egg coupons is a fun way to incentivize participation and put a smile on their face. If youre looking for a non-candy Easter basket idea, coupons are the gifts that keep on giving. Plus, with blank templates, you can get personal and surprise your kid with a special opportunity like a field trip of their choice or a game night.
Here are a few examples to get you started:
Indoor campingBreakfast for dinnerIce cream/frozen yogurt dateFamily bike rideGet out of one choreExtend bedtime by one hourDownload a new app/gameMusic DJ for one car rideWater balloon fightPJs all dayLunch with mom and dadSleepover with three friendsStart a gardenZoo tripFly a kitePaint birdhousesFamily nature walkSprinkler party
Easter Egg Coupons For Adults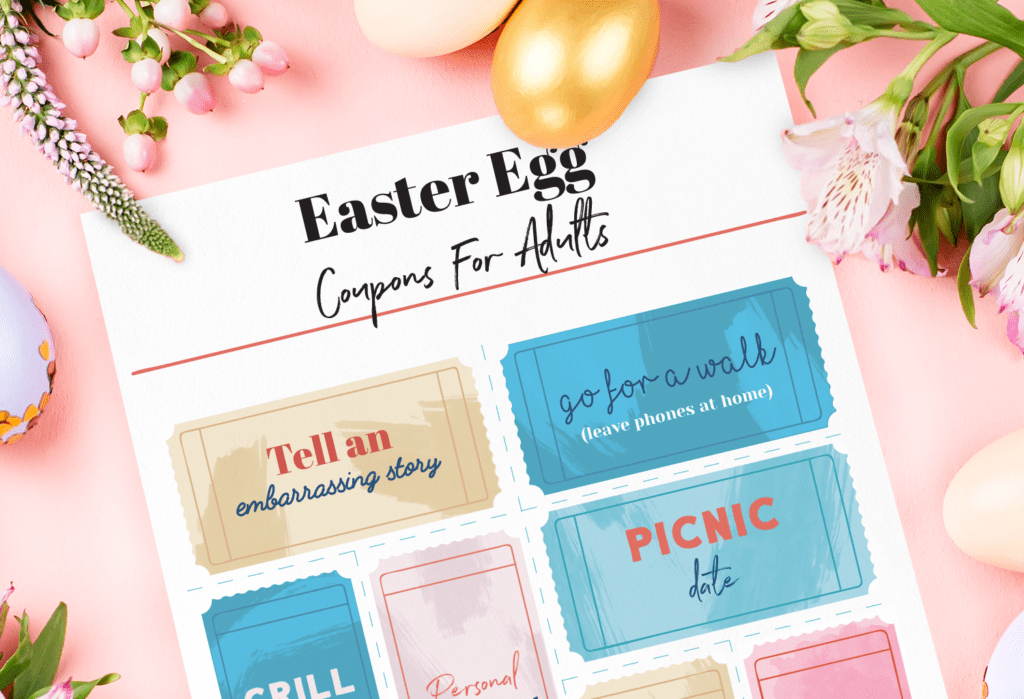 Who says Easter egg hunts are for kids? A special coupon waiting inside that egg could mean the difference between doing dishes or relaxing on the couch. Get your significant other excited about finding these Easter coupons by hinting at the surprises inside. Make the Easter holiday more memorable by gifting an experience your partner will remember for years to come. Use the blank templates to get as intimate or generous as youd like with ideas like a spa day, sports game ticket or steak night.
Here are a few examples to get you started:
House all to yourselfCar wash and clean outDate night of your choiceBack massageAdmit one secretHomemade meal of your choiceGet out of dishesMovie night of your choiceBreakfast in bedWeekend getawayTell an embarrassing storyPersonal photoshootPicnic dateMini golf dateDrinks at a rooftop barStargaze dateGrill party for 2Go for a walk (leave phones at home)
Start a new Easter tradition by including some fun and unique Easter coupons in this years egg hunt. Personalize with your coupons and surprise your kids or partner with a special opportunity theyll want to redeem right away. For extra joy and excitement, add a special Easter gift to their basket.