Make Every Day 'Game Day' With Air-Fried Wings
March 16, 2019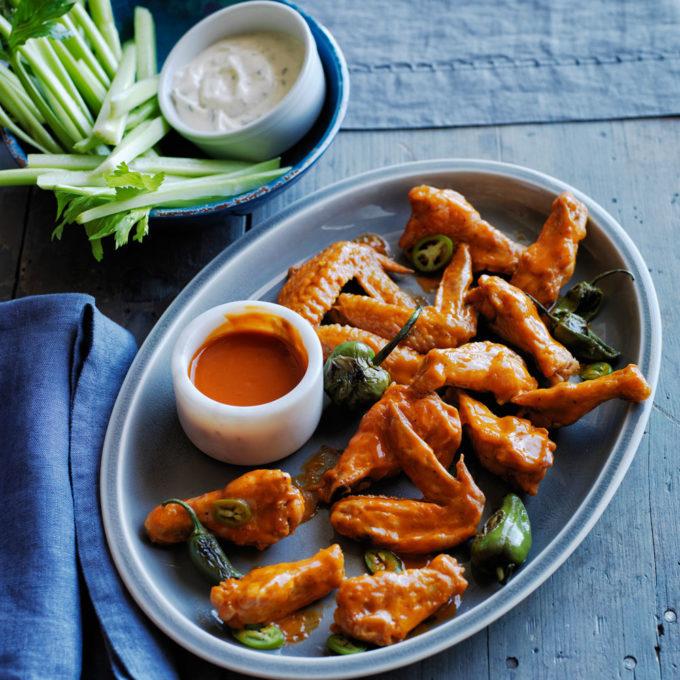 Sometimes you just need wings, and nothing else will do. But anyone who's ever deep-fried chicken knows it produces a home that smells like a fried-chicken joint for hours or even days. That's not always a bad thing, but in June, July, Augustor sometimes even Decemberit's not what you want. This is where the air fryer shines. It creates a minimum of stink and a minimum of mess, and makes downright wonderful wings.
So skip the deep-fried situation, keep your cellphone in your pocketdelivery wings always under-deliver anywaysand air-fry wings this week. This is the recipe you need. The sauces you want are as easy as purchasing themwe love this BBQ/ ranch dipping sauce mixor amping up that bottle of Frank's RedHot Original Cayenne Pepper Sauce you have kicking around the fridge with an equal portion of butter.
Then you're winging your way to a dinner or afternoon that feels like game day minus the game. (Because isn't the best part of game day the food, anyways? Pass the nachos.)
Air-Fried Chicken Wings
2 lb. (1 kg) chicken wings, tips removed and wings cut into drummettes and flats
1/4 cup (2 fl. oz./60 ml) wing sauce
Preheat a Philips air fryer to 360F (182C).
Place half of the chicken wings in the fry basket and insert into the air fryer. Cook until the skin is browned and crisp, 26 to 28 minutes, opening the basket 2 or 3 times during cooking to turn the wings with tongs. Transfer to a bowl, add 2 Tbs. of the wing sauce and toss to coat. Repeat with the remaining wings and sauce. Serve immediately. Serves 4.
Williams-Sonoma Test Kitchen