How to Master Chocolate Mug Cake Once And For All
May 14, 2019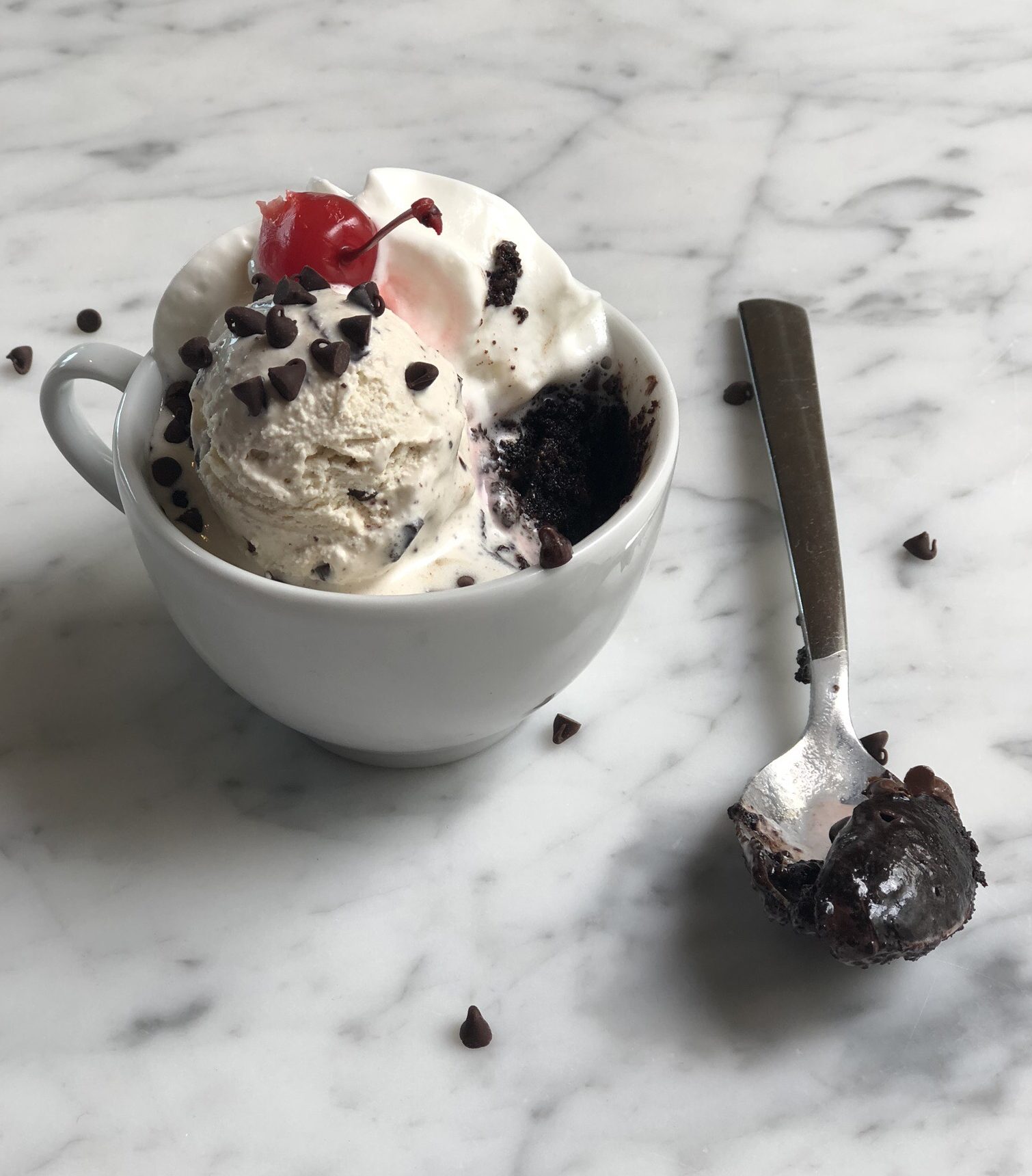 If you haven't jumped on the mug cake train yet, well, it's time to. What we love about it is that it can be whipped up in just a few minutes, is perfectly portion-controlled for those nights when you're craving just a little bit of sweet, and can be made in your microwave and well, a mug.
And while there are hundreds upon hundreds of versions on the interwebs, we created our own version (and tested it), and stand firmly that ours might just be the best. Give it a try and let us know what you think!
Chocolate
?

Mug

?

Cake
Ingredients:
3 Tbs. unsalted butter2 Tbs. water1/4 cup (2 oz./60 g) sugar1/2 cup (2 1/2 oz./75 g) all-purpose flour3 Tbs. Dutch process cocoa powder1/2 tsp. kosher salt1 tsp. vanilla extract2 Tbs. semisweet chocolate chips (optional)Vanilla ice cream for serving (optional)Whipped cream for serving (optional)Chocolate shavings for serving (optional)
Directions:
In a microwave-safe bowl, microwave the butter until melted. Add the water and sugar and stir to combine. Add the flour, cocoa powder and salt and stir until combined. Add the vanilla and chocolate chips, if using, and stir until combined.
Transfer the mixture to a microwave-safe mug and microwave on high for 30 seconds. Remove from the oven and let cool for 2 minutes. If desired, top with a scoop of ice cream, whipped cream and chocolate shavings. Serve immediately. Serves 1.
Check out the video to see just how easy it is to make: