How To Get Your Guy (And Get Him A Gift While Youre At It)
July 03, 2019
Shopping for gifts for men should be an Olympic sport. Seriously. Its the hardest thing some of us do all year. Where can we look to connect with the male psyche when we are thinking about gifts? How can we tap into their wishes when they, more often than not, dont want to reveal them? But weve collected a few products that can help give us a peek into mens minds. And with Valentines Day so near, if you are still shopping for unique Valentine's gifts your guy, maybe you could use some extra inspiration.
For the Chef:
A gift for the grill is the perfect gift for the culinarian gentlemen in your life. All three pieces are made from solid maple wood and are laser engraved with a personalized message. If you thought his cooking was amazing before it will be even better because its made with a little extra love in the form of these utensils.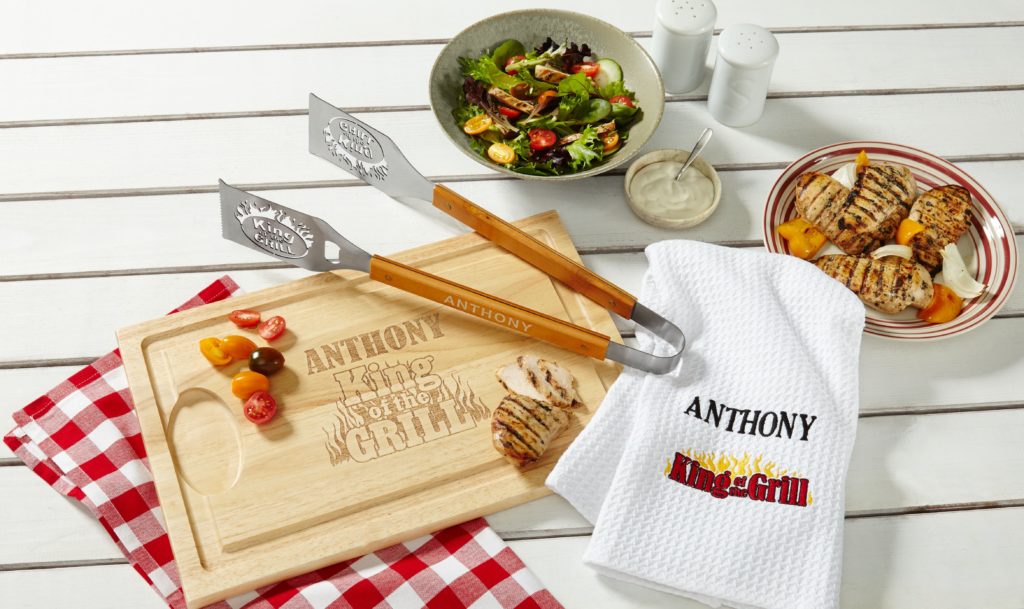 For the Metro Man:
Were not sure if anyone actually uses the term metro man anymore, but our Leather Watch Box ad Storage Valet ($99.99) definitely fits the needs of any busy metropolitan man. It embodies sleek, efficient organization with places for all his pocket contents at the end of the day. Crafted of 100% genuine black leather, it features handsome topstitch detailing and a grey, velvet-lined interior. The lidded case has a clear glass top, space for 3 watches, and slots for his cufflinks.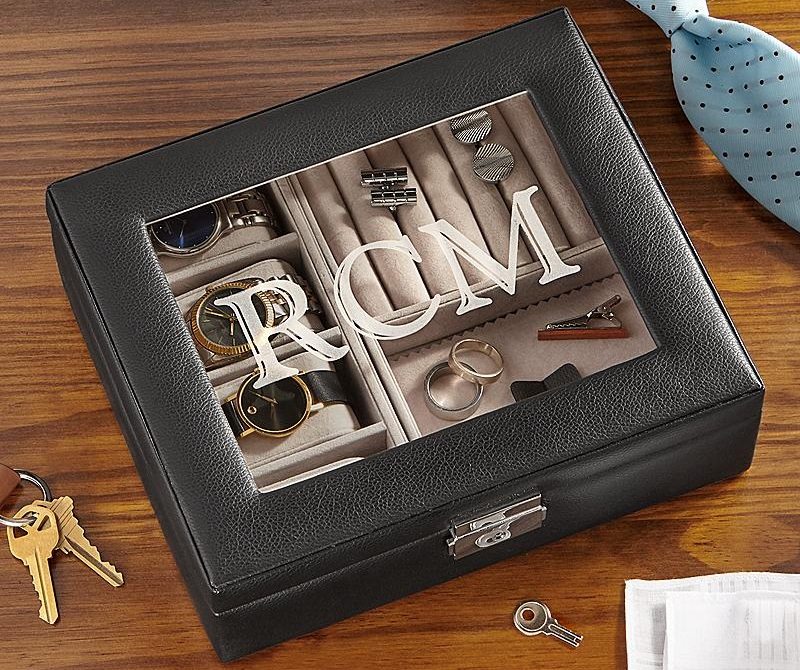 For the Average Guy:
What is more manly than kicking it with the guys with a good ol beer. With 4,269 breweries in the United States as of 2015, the highest number since 1873, you cant go wrong giving your man one of our Portland Growlers ($79) because a true beer lover never leaves a favorite brew behind. Make sure their next trip to a local brewery is complete with this clay growler so that perfectly hoppy beer just discovered can also be enjoyed in the comforts of their own home.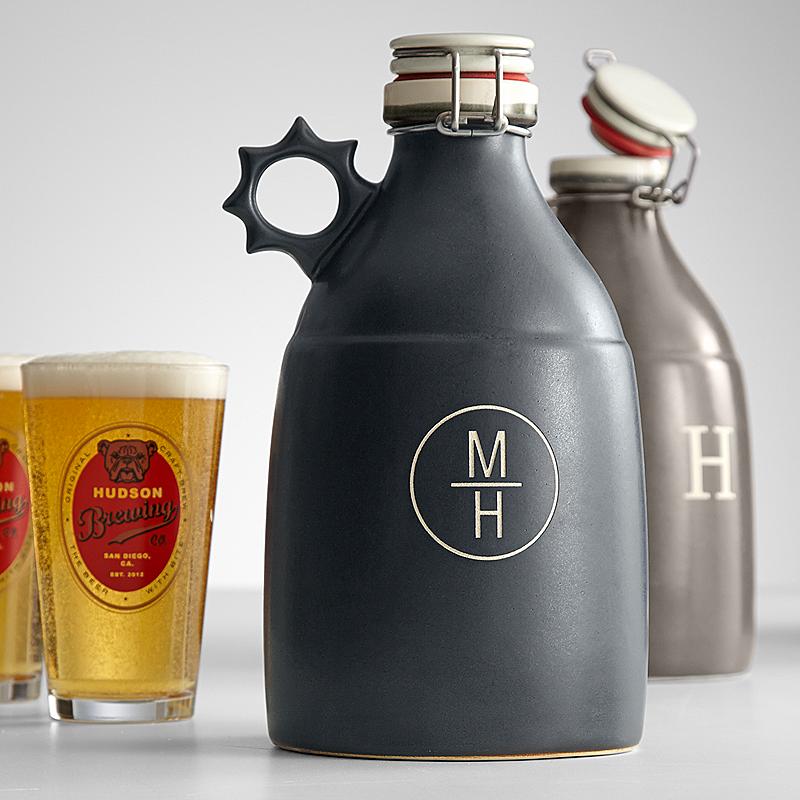 For the Golfer:
Whether theyre a low-handicapper or just a weekend warrior, every golfing guy deserves world-class accessories. Our 10 Piece Leather Golf Travel Set ($59) is a stylish leather case that comes with 3 golf balls, each beautifully emblazoned with their own tournament logo. Hell be the envy of the course with you to thank.
For the Geek:
Once an insult, the term Geek has now risen to a term of pride and affection. The perfect geeky gift is our USB Money Clip ($85). Not only does it keep up to 1,750 songs, 10,000 photos or up to 10 hours of video in his pocket but it can also be personalized with a small message of your love to tote with him everywhere. To make this gift extra special fill the flash drive with photos of you and youre your hunny and maybe throw a couple songs on there that makes you think of him.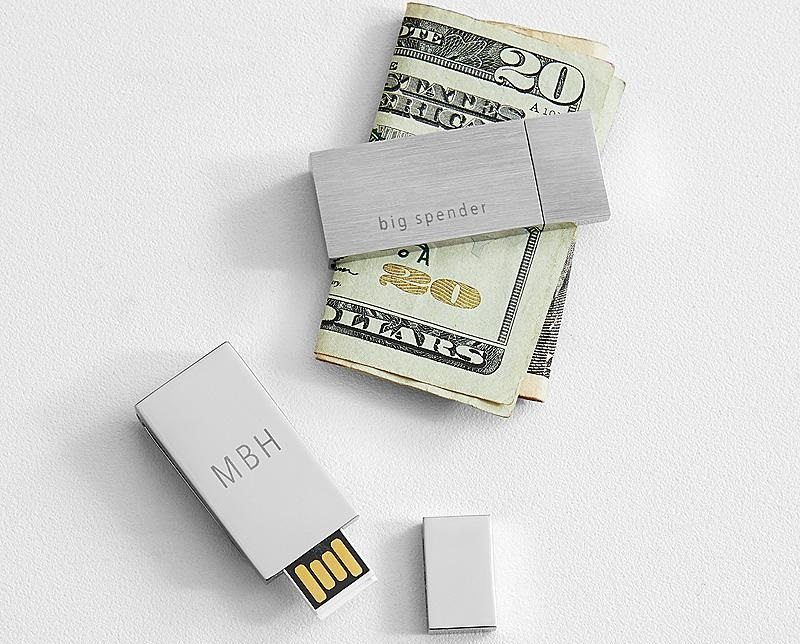 See all of Gifts.coms top Valentines Day gifts for guys!