Graduation Gift Etiquette: Tips and Ideas
November 28, 2018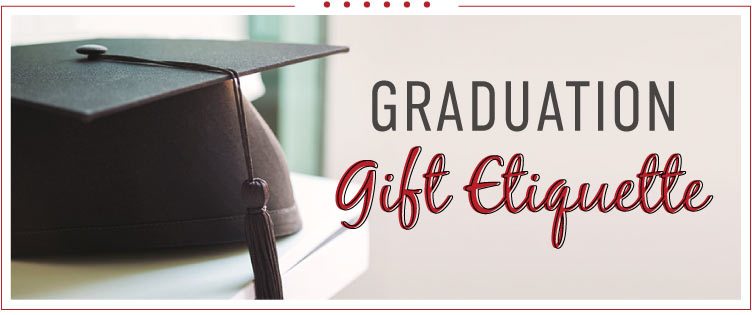 It makes sense that a graduation ceremony is called a commencement. The word commence means to begin, and a graduation from high school, college or a masters program marks the beginning of new opportunities.
Graduation is a milestone moment that deserves recognition. It takes hard work and perseverance to achieve, and opens doors for the graduate. Graduation gifts are well-deserved!
If youre wondering how to celebrate this momentous occasion, our graduation gift etiquette and party tips below will help you honor the graduate in your life.
What is the Gift Etiquette for Graduation Gifts?
Receiving a graduation announcement does not obligate you to give a gift. In the same manner, announcements do not always mean a seat at the commencement ceremony or an invite to the graduation party.?If you do receive an invite to the party and plan to attend, etiquette does call for you to bring a gift along with a card.
Tickets to the graduation ceremony are often limited to a few per family and even close family members may not be guaranteed a seat.
Many families just use an announcement to share the happy news with friends and family. Sending a card is enough to commemorate the occasion, although you can always include a gift if you wish.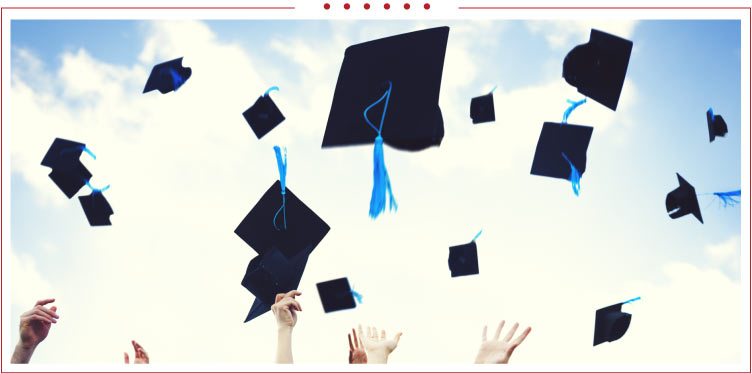 When Should You Send a Graduation Gift?
There are several things to keep in mind when thinking about sending a graduation gift.
If you arent able to attend the party, you may still want to consider sending a gift in the mail, since this type of invitation means the host considers you an important part of their social circle.
Its best to send the gift as near to the graduation date as possible, or even in advance with instructions to be opened on their special day.
Even though a graduation announcement is simply that, an announcement, many people believe that a gift is expected. Therefore, as a host, you may want to limit sending them to family and friends who you are regularly in touch with.
How much you should spend on a gift? $20-$50
As with gift-giving for other special occasions, youll want to consider your relationship with the graduate and your own personal finances to determine an appropriate amount. While parents may splurge on bigger gifts for their children, you arent expected to go all out.
Gifting cash and gift cards is perfectly acceptable in this case. Many students are moving away, trying to purchase a new car or need new materials for school and work. The proper amount of cash all depends on the person but here are some standard suggestions:
Acquaintance/Friend of the Family: $20Close Friend: $25Close Relative: $50
There is no specific amount dictated by etiquette, and you could gift $20 just as graciously as you could gift $100. Aunts, uncles and grandparents may spend more on a gift than casual acquaintances or distant relatives, but the determining factor here should be to give what you can afford.
What is Graduation Party Etiquette?
Seating: Since seats to the commencement can be hard to come by, its a nice gesture to invite close family members and friends to a party held in the graduates honor. Invitations should be sent at least two weeks in advance (invitations to the ceremony should be sent six weeks in advance, or sooner if guests need to make travel accommodations).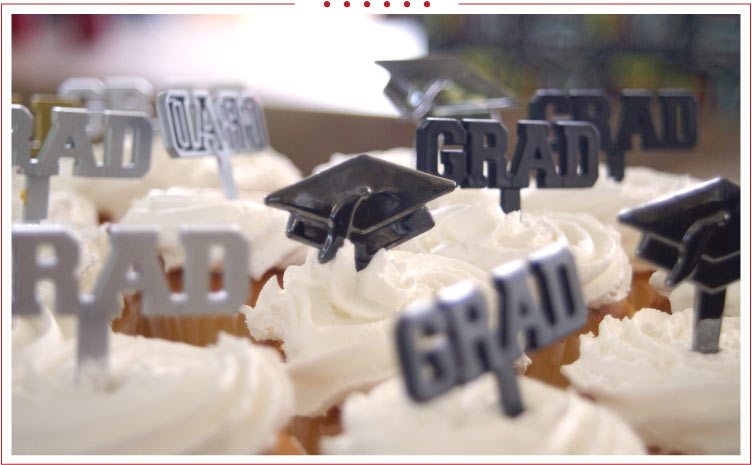 Decorations: Anything goes for party decorations. Focusing on the graduates plans for the future is a nice way to celebrate them and gives guests an opportunity to make small talk. Will they be touring Italy over the summer? You could decorate accordingly. Are they attending college in the fall? Consider decorating in school colors. ?
Celebration: Since the guest of honor is graduating with their friends, they may have several parties to attend in one night. Its not necessary for the graduate to spend the whole evening at their own party, but they should stay for the first few hours to welcome all their guests. If youre attending a graduation party, be sure to arrive early for a chance to give the graduate your best wishes and advice along with your gift. ?
Graduation Gift Ideas
When considering what to gift a graduate, think about what their needs will be in this new chapter of their life. A high school graduate heading off to college is in a different position than a college graduate starting out in the workplace or traveling to another country. Thinking about how your gift can help them on their adventures is a good place to start.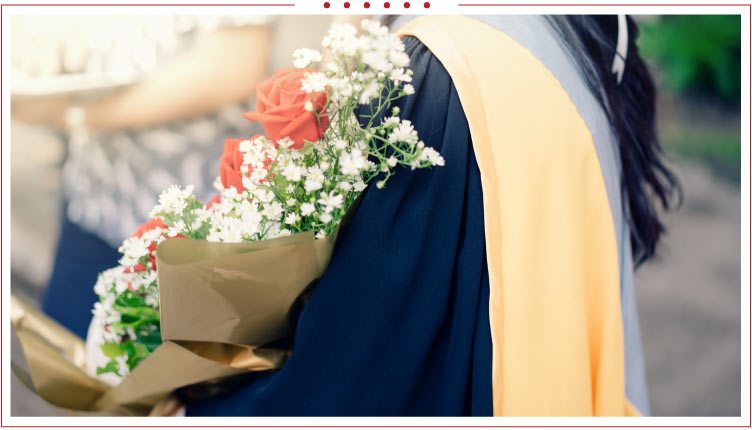 For Him
Personalized Gift: For graduates moving away from home for the first time, whether to a dorm room at college or to their own pad, a personalized gift will make the transition a little easier for them. Its always nice to be reminded of home and the people who care about your successes in life. A customized memento like this
Now is the Time Desk Clock
has an inspirational message and will help get them to class or work on time.?
Electronics: Another way to personalize a gift is to gear it towards the graduates interests or future plans. Does he love music? A pair of noise-canceling headphones will help him listen without distraction.
Entertainment:
Is he into movies? Show your awareness of his interests and gift him with a monthly TV subscription service. He will appreciate the opportunity to relax with his favorite activity in his downtime between classes or after work. Is he going abroad to study? A new set of luggage would be a handy gift for graduates with travel plans.
Money: This?is a common gift and practical gift. If hes headed to college, he can use it for textbooks or pizza. If hes starting a new job, hell probably need to shop for new attire and a cash gift will come in handy.
For Her
Flowers: Traditional gifts for the graduate include a beautiful bouquet of flowers, cash and gift cards. If youre concerned that a cash gift might seem too impersonal or thoughtless, you can get more creative than simply stuffing bills into an envelope.
Keepsake: There are many fun ways to gift her money, such as rolling bills to look like miniature diplomas or making a money lei out of one dollar bills. Another way to add a special touch to a cash gift is to pair it with a keepsake gift, like this
silver graduation fortune cookie
.
Photo Album: Shes going to be making countless memories on her new adventureshelp her keep track of them with a diary (shell love looking back on her dreams one day) or a photo album. Although she may have her photos on Facebook or Instagram, having a place to store her favorites in printed form is extra special.
Handbag:
Whether she is going to college or ready for her new job, a monogrammed seersucker weekender?is the perfect gift to store books, a laptop or weekend clothes.
The most important etiquette for graduations is to keep the keep the graduate in mind and to have a joyous day. Graduation is a time for celebration and customized graduation gifts are a festive way to honor the recent grad.