Gifts for Gardeners
July 02, 2019
Gardeners love spring. Its when they finally get to shop for seeds and seedlings, get out the gardening tools, and start planting. If youre shopping for someone with a green thumb, weve come up with four gifts, all sure to delight an avid gardener. To add an even brighter twist to your gift, try fastening a fresh flower to the gift wrap instead of a bow, or include a unique type of seedlings in the card to help them get their season going. You could even use a gardening tote rather than a gift bag, and make it part of the presentation. Okay! So lets get dishing the gifting dirt, as it were.
Urban Indoor Gardening
Not all of us have the luxury of big wide open spaces to do all of our gardening outdoors. For the urban dwellers on your list, this is a very hip and on-trend option for those with a green thumb, but not a ton of space. The Hanging Paradise Terrarium ($69.99) lets you enjoy the beauty of the tropics in your own living room. Its the perfect way to spice up any empty space with the included mint colored macram hanger.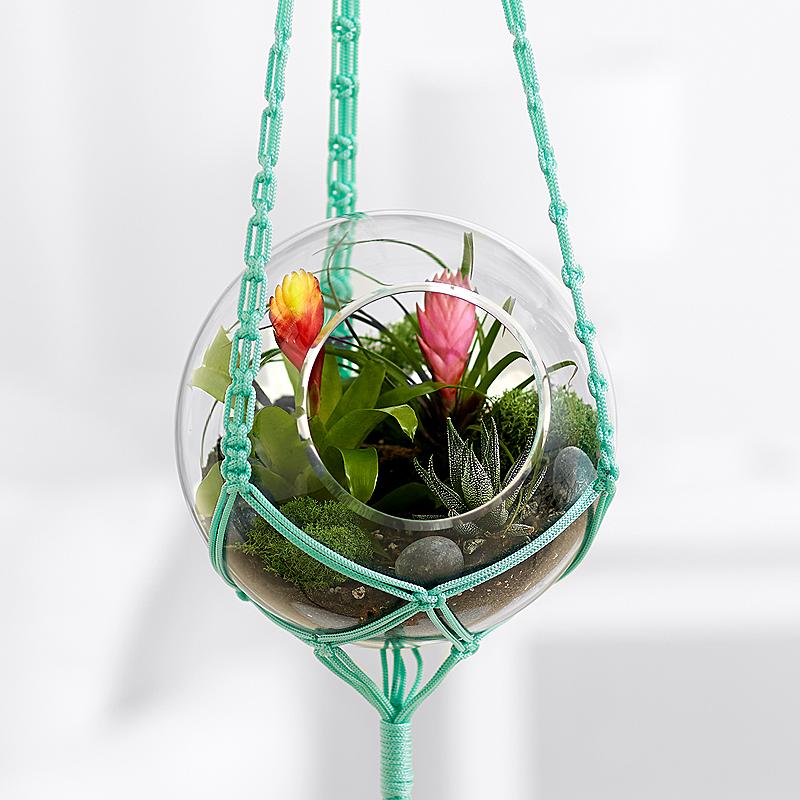 Personalized Garden Tote & Tool Bag
This Personalized Garden Tote & Tool Bag ($29.99) is a handy way for your favorite gardener to keep all of their gardening essentials organized one stylish tote. Making it extra special is the fact the tote is personalized with their initials for the perfect combination of gift that is both meaningful and practical.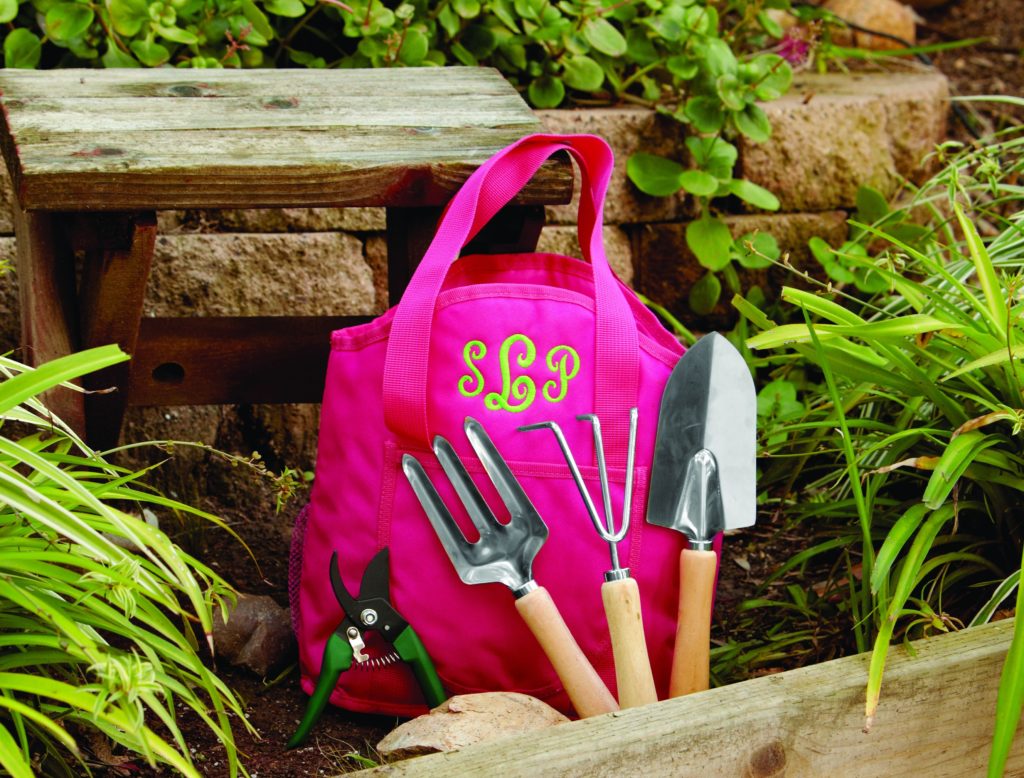 Galvanized Planter Tub
Creating a sensational floral display for a patio, porch or deck is fun and easy with the right container. Thats why we love this beautiful Galvanized Planter Tub ($34.99). It will be the statement piece of any garden with its retro-chic look.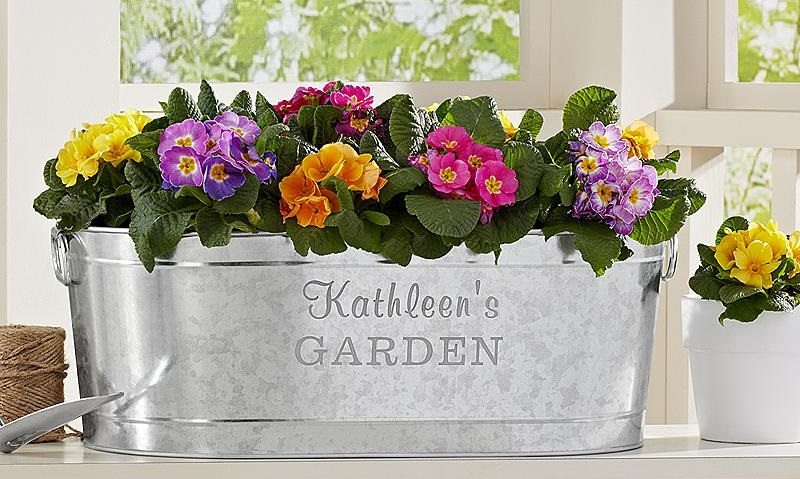 Bright Blossoms Stepping Stones
This is a perfect option for the seasoned gardener. When your favorite gardener has every flower and tool they could possibly need its time to offer a personalized gift to adorn their efforts in the garden. These Bright Blossoms Stepping Stones ($34.99) offer vintage stained glass-look mosaic pieces to add a burst of color to any garden.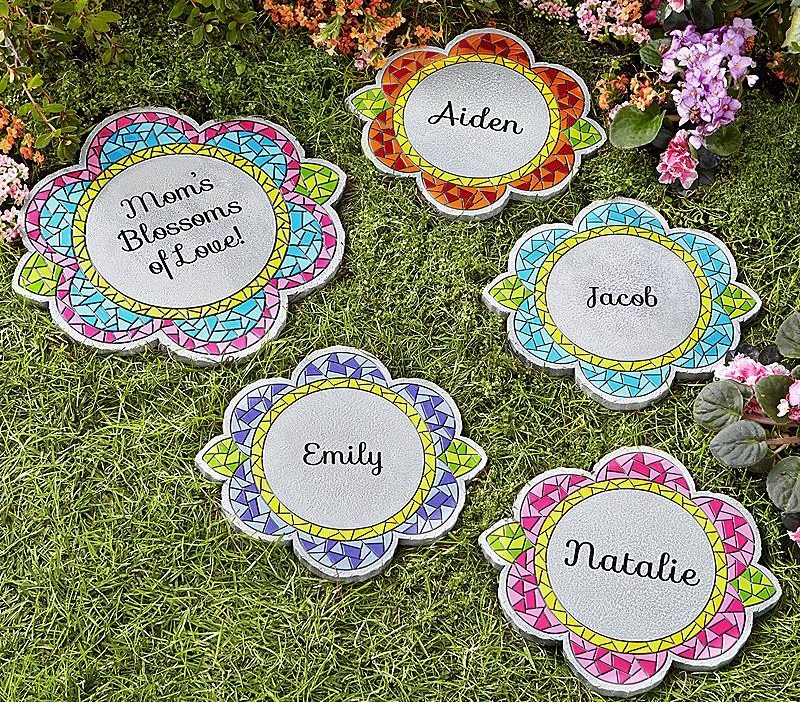 Visit Gifts.com for more gifts for gardeners.