Genius Things to Make With a Waffle Iron That Aren't Waffles
July 09, 2019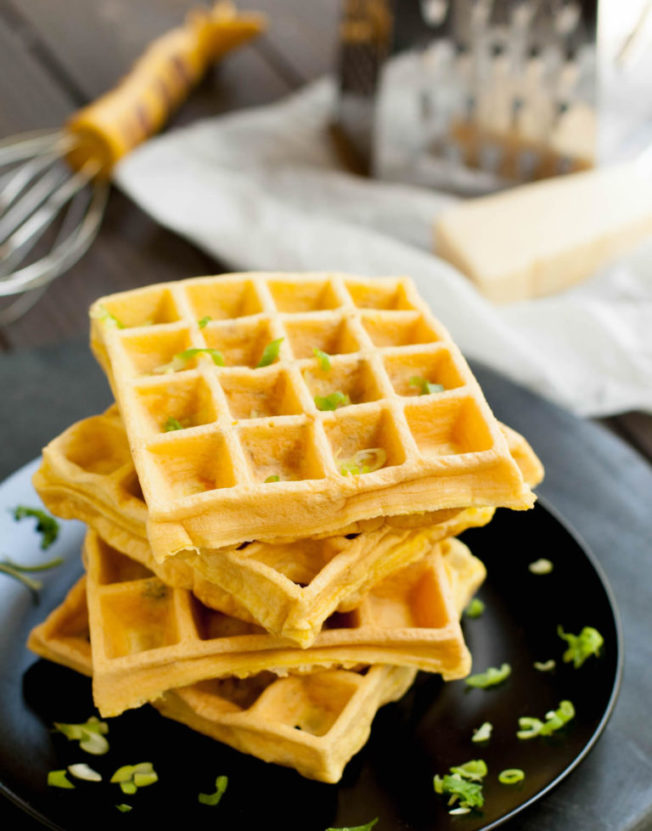 True waffle fans know that a waffle iron is the only way to achieve that perfectly golden, thick, Belgian-style waffleyou know, the one that manages to be both crisp on the outside and tender on the inside, with deep grooves to hold any topping you want.
As the proud owner of a waffle maker, what you might not know, however, is that it's also ideal for making a dazzling array of non-waffle foods, from eggs to dessert (and everything in between). Here are half a dozen ideas that will blow your mind (and suddenly make your waffle iron a lot more indispensable).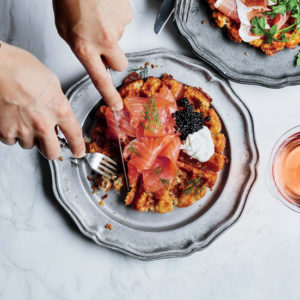 Tater Tot Waffles with Smoked Salmon and Caviar
This ingenious high-low?Food & Wine?recipe combines?frozen tater tots with?luxurious caviar. The dish is a bestseller at The Riddler, a San Francisco Champagne bar.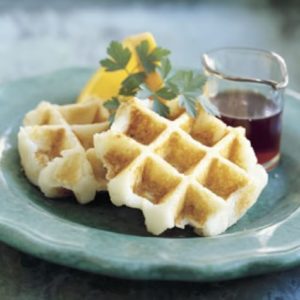 Waffle Latkes
Latkescrispy, pan-fried potato pancakes typically served during the Jewish holiday of Hanukkahget even more nooks and crannies when they're thrown into the waffle iron. Try drizzling them with concord grape syrup (or, if you're lazy, the traditional pairing of applesauce and sour cream).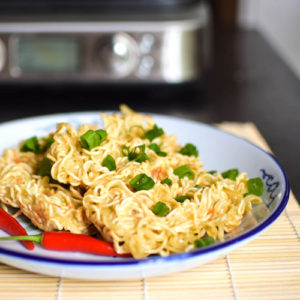 Waffle Iron Ramen
This Serious Eats recipe employs a?waffle maker to up?the crisp factor?in?an old favorite, instant ramen.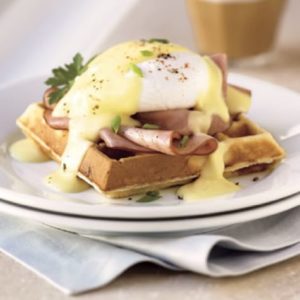 Waffle Eggs Benedict
Who needs English muffins when you can have savory waffles? Here, poached eggs and ham are perched on waffles made with mashed potatoes and Gruyre?cheese.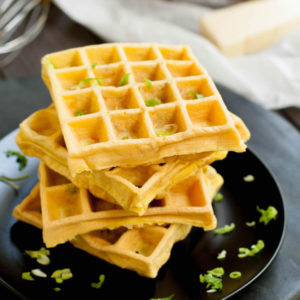 Waffle Frittatas
Ramona from The Merchant Baker discovered that preparing frittatas and omelets in a waffle maker results in extra-fluffy eggs.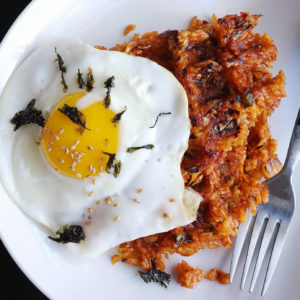 Kimchi Fried Rice Waffles
If you like the crispy rice at the bottom of a paella or a Korean hot stone pot, then you'll love?this recipe for kimchi fried rice waffles from Miss Hangrypants. Note that this technique would probably?well for other types of fried riceor any type of cooked rice, really.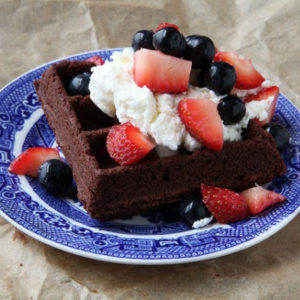 Waffle Brownies
Be forewarned, brownie edge lovers: After trying this recipe for waffle brownies from Tea & Cookies, you may never want a normal brownie ever again.
Check out this video for more #WaffleInspo: