Food News: This Viral Garlic-Peeling Hack Might Actually Be Dangerous
March 06, 2019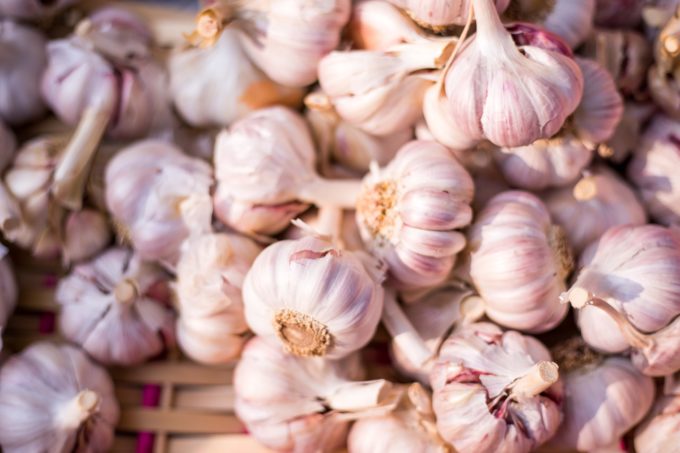 Plus: A Ham'mock for summertime bliss, a $50 Costco wedding cake, and a new culinary scholarship in honor of Anthony Bourdain.

A viral garlic-peeling hack is tearing the internet apart. But does it actually work? One food writer tried it out and it sent her to Urgent Care.

Bathing suit? Check! Cocktail? Check! The only thing missing from your summer relaxation tool kit is this, um, Ham'mock from Honey Baked. Maybe?

This smart bride make her own wedding cake for $50 thanks to Costco cake and Trader Joe's flowers.

The Culinary Institute of America (CIA) has created a scholarship in honor of Anthony Bourdain that helps culinary students study abroad.

In honor of the 50th anniversary of the moon landing, Krispy Kreme is stuffing their signature glazed donuts with two different flavors.

Khloe Kardashian shared her newly organized fridge on Instagram and it's a rainbow oasis.

Before you start your next baking project, check your pantry! Pillsbury bread flour was just recalled over concern for E.Coli contamination.