Food News: These Are the Most Secretly Disliked Thanksgiving Dishes
July 18, 2019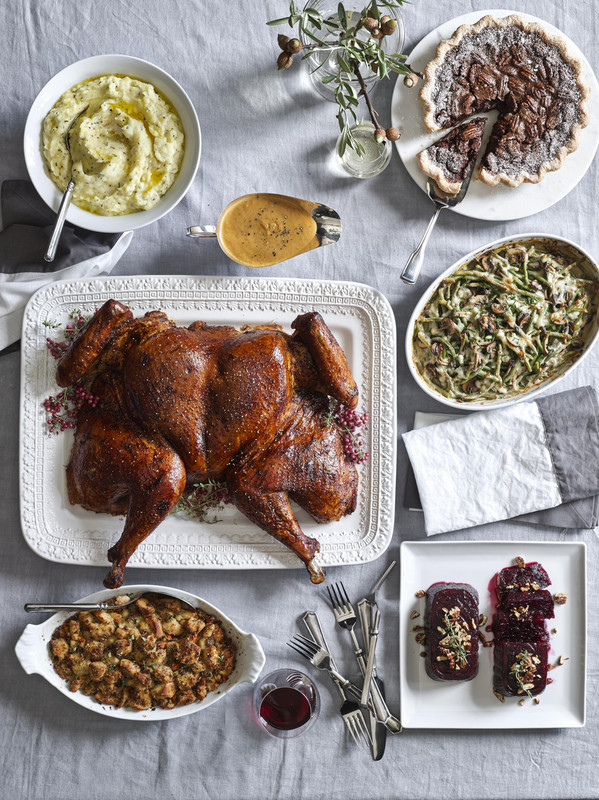 Plus: A new food site from Chrissy Teigen, the results of Anthony Bourdain's auction, and the holiday drink lineup from Starbucks.
According to a new survey from Instacart, canned cranberry sauce is secretly the most disliked Thanksgiving dish. Sweet potatoes came in second place.
Chrissy Teigen, cookbook author and the funniest person on Twitter, launched her own food site. The new site includes recipes from her mom, Los Angeles restaurant recommendations, and her favorite cookbooks.
The auction for Anthony Bourdain's personal belongings brought in $1.8 million last week. The money will go to his estate and the Anthony Bourdain Legacy Scholarship at The Culinary Institute of America.
Starbucks announced its drinks for the holiday season this week. The lineup includes five fan-favorites. The gingerbread latte, unfortunately, didn't make the cut.
Joanna Gaines just revealed the cover of her second cookbook, Magnolia Table: Volume 2. The cookbook will come out in the Spring of 2020.
Alert! 2 million pounds of chicken (legs, wings, and more) were recalled due to a potential metal contamination. The chicken in question is from Simmons Prepared Foods and it was shipped to stores in eight states.
Oreo is releasing two new cookies in 2020 and they both sound delicious: Caramel Coconut and Chocolate Marshmallow.