Food News: Ros Strawberries Are Coming to a Store Near You
June 29, 2018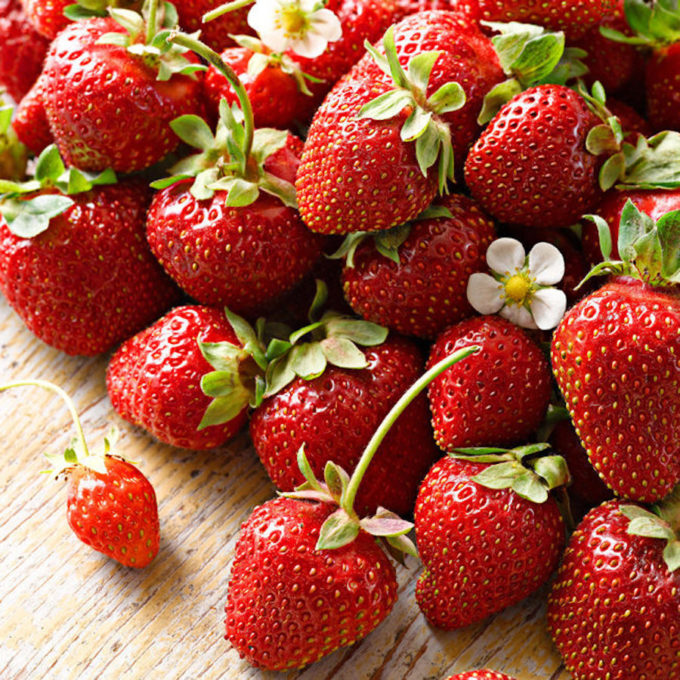 Plus: Salad frosting, the benefit of eating the same lunch every single day, and Joanna Gaines' new cookbook.

Driscoll just announced that they're debuting ros strawberries and raspberries this summer. Can you even handle the excitement?!

Kraft Heinz introduced salad frosting this week to help kids eat more salad. The frosting is really just ranch dressing in disguise.

New research suggests that eating the same lunch every single day might actually make you more productive.

Best-selling cookbook author and TV personality Joanna Gaines is working on her second cookbook.

Check your freezer! Frozen berries from Kroger and Costco are being recalled for Hepatitis A.

Do you like ice cream? What about mimosas? And what about…if those two things were mixed together? Disney just released the FOMOsa, which is essentially just that.

Plant-based meat company, Beyond Meat, is coming out with an even meatier burger. It will supposedly be juicier and have marbling.