Food News: Anthony Bourdains Kitchen Knives Are Going Up For Auction
June 12, 2018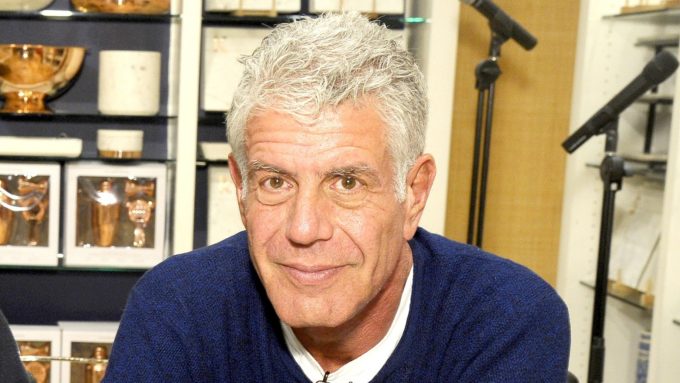 Plus: A longer-lasting avocado comes to Kroger, a recall on flour, and the proposed ban on chocolate milk in New York City.
Some of Anthony Bourdain's most prized possessions ?C including one of his favorite kitchen knives ?C are being auctioned off to raise money for his family and the Culinary Institute of America.
Don't you just hate it when you buy an avocado and the next day it goes brown before you had a chance to enjoy it? Well, that might change soon. A new kind of longer-lasting avocado, the Apeel, is coming to Kroger. This new avocado has a 400 percent longer shelf-life than the average avocado.
More than 600,000 pounds of flour were recalled this week due to a potential E.coli contamination. Better check your pantry before you start baking!
New York City is proposing a ban on chocolate milk in schools, but congressional lawmakers and dairy farmers are saying the ban could have a negative impact on children's health. Where do you stand?
Mark your calendars: Ina Garten's Barefoot Contessa: Cook Like a Pro is coming back to the Food Network for another season this fall. The first episode will air on October 27.
If you thought all green-and-white candy canes were peppermint-flavored, get ready for a rude awakening. For the 2019 holiday season, you can now look forward to trying kale-flavored candy canes. No, really!
Impossible Burger finally hits grocery shelves this week. Starting out, the plant-based meat will be available in 27 select Gelson's Markets in Southern California.