Food News: An American Cheese Finally Wins the World Cheese Awards
June 27, 2019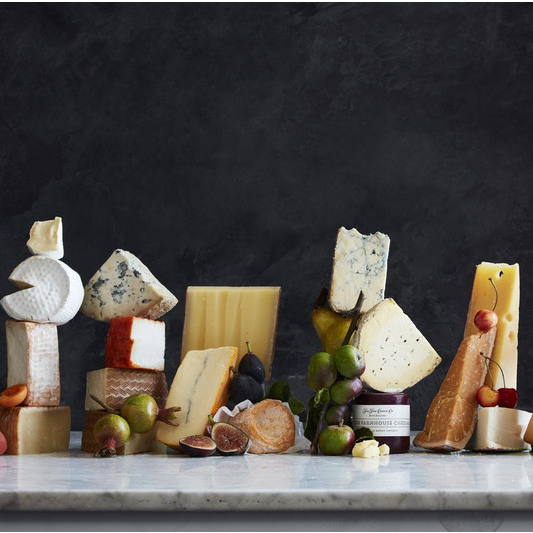 Plus: A documentary about Anthony Bourdain's life, the New York City ban on foie gras, and the best Halloween costume this year.
Say cheese! For the first time ever, an American cheese won the world cheese awards. The winning cheese is from Rogue Creamery in Central Point, Oregon. It's called the Rogue River Blue.
A documentary about Anthony Bourdain's life is officially in the works from Focus Features, CNN Films, and HBO Max. Morgan Neville, the director behind Won't You Be My Neighbor? Is set to direct the documentary.
This week the New York City Council voted to ban foie gras in NYC. Apparently over 1000 restaurants currently serve foie gras on their menus. The ban will go into effect in 2022.
I think we found a winner for cutest costume for Halloween this year! This little boy dressed up as a Popeye's chicken sandwich and it's pretty adorable.
A new bipartisan bill was proposed to congress this week saying that all plant-based meats should be labeled as imitation. Apparently this will help with some confusion that people have over the faux meat products.
Be careful: Michigan-based company North Bay Produce is recalling six varieties of apples over listeria concerns. The apples in question include McIntosh, Honeycrisp, and Red Delicious.