First Communion Gift Etiquette and Gift Ideas
July 06, 2018
Springtime is the season for First Communions, and if youve been invited to share in this sacred event, you may be wondering how to mark the occasion. This may be even more true if your faith is different than the First Communicant.
The good news is that the strict rules of First Communion have eased up over the years, and have been replaced with a more inclusive attitude. Even so, there are still guidelines of etiquette you should follow, as the event has deep spiritual significance for those who choose to make their Communion.
If youve never attended a First Communion before, you may be unsure what kind of gift is appropriate. Weve compiled some guidelines for choosing a First Communion gift, and some gift ideas for those having trouble deciding what to bring. ?
What is a First Communion?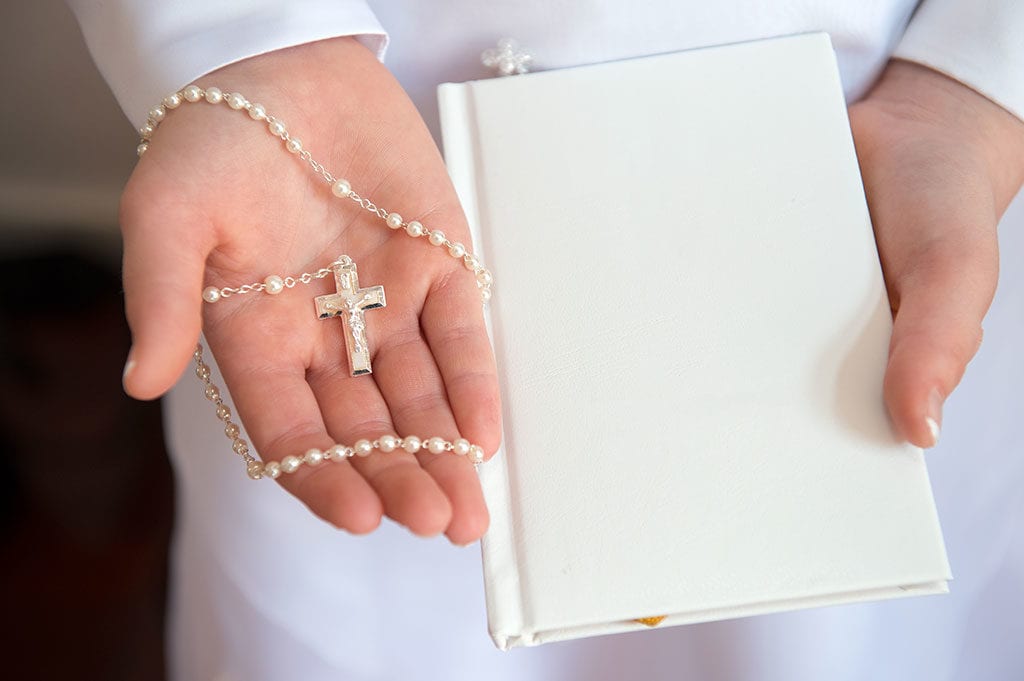 First Communion is an important rite of passage in a young persons spiritual life, one which makes their relationship with God closer and more personal. The holy symbolic sacrament (an act or ritual that helps one to connect with God) is celebrated in some Christian faiths, particularly by members of the Roman Catholic Church and some Protestant Churches.
Catholic children receive their First Communion around the age of seven or eight, which is considered the age of reason. In Protestant faiths, the children may receive this sacrament between the age of eight and 14 or whenever they start to show a natural curiosity and desire to share in the sacred meal. Adults joining a new faith may also receive a First Communion, although they may choose to do so privately.
First Communion for children traditionally takes place during the Easter season. The ceremony, which is held during Mass, takes place at the church. Many family choose to celebrate this momentous and sacred occasion with a separate celebration involving food and festivities.
Should you bring a gift?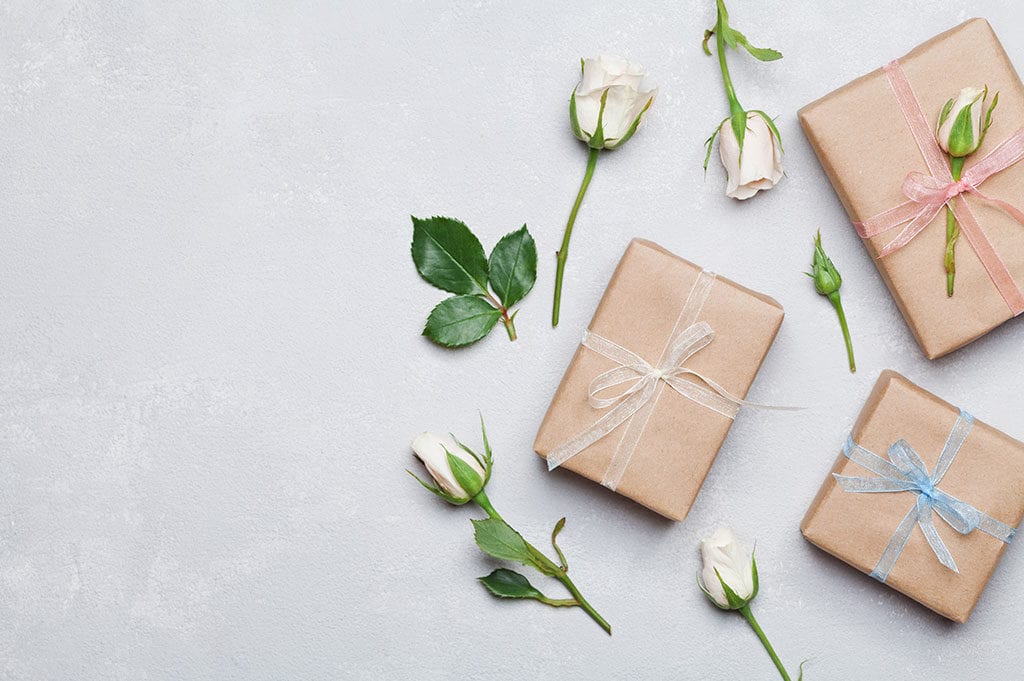 Your appearance on the day is the primary expectation, and you may consider your presence present enough. As with other special occasions, a First Communion is a milestone moment and a gift can show your support of their achievement. While not necessary, a First Communion gift is a thoughtful gesture that is sure to be well received by the communicant and their parents.
Most guests who attend a First Communion party will want to arrive with something in hand. If you havent been invited to the party, which is often reserved for those who have had a direct impact on the childs spiritual development, a handwritten card is appropriate.
In terms of First Communion gift etiquette, youll want to keep the selection in line with the spiritual importance of the day. Only certain types of gifts for First Communion are considered appropriate. For instance, youll want to save the video games for a birthday party or gift-giving holiday.
Typically, the parents, grandparents or godparents purchase the cross and chain gift, so you may want to check with the family first before giving jewelry. Some communicants choose to give their godparents a gift on First Communion. Although it is not required, it is a meaningful gesture that can strengthen their lifetime bond.
Is money an acceptable gift?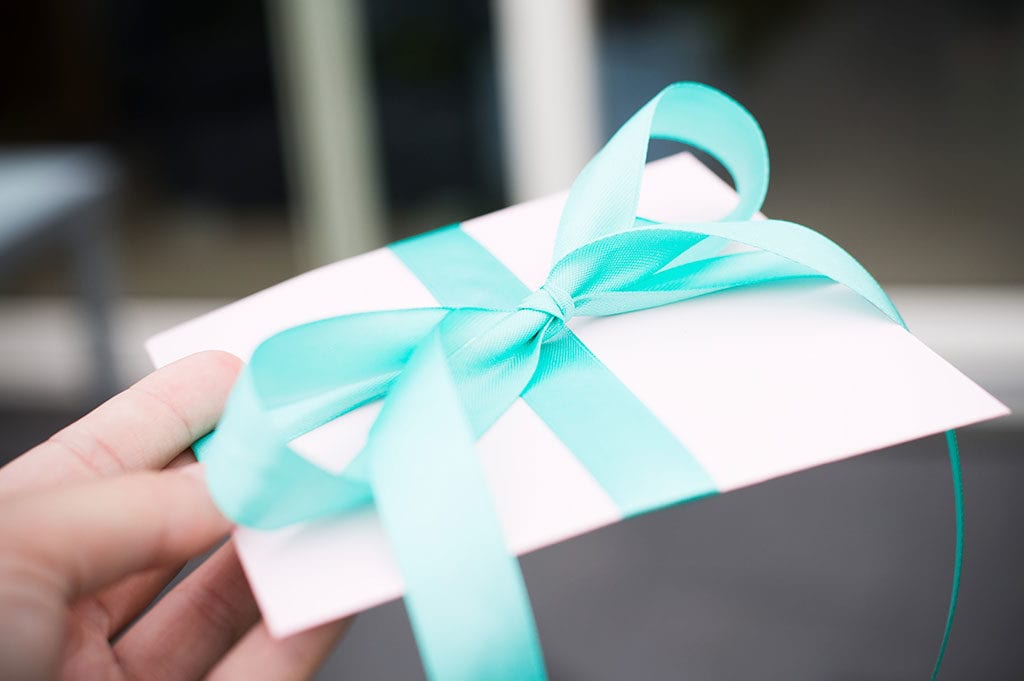 If you are having trouble choosing a gift, a monetary gift is always appropriate. Many parents put the money in a special savings account for their children. You may consider a small token gift such as a stuffed animal for the child to enjoy, while their parents set the money aside for later.
Many commercial First Communion cards contain a holder for cash, which is the most appropriate form to present a monetary gift. You could also purchase a savings bond that matures when the child will be attending college.
An amount between 20 and 50 dollars is in line with the occasion, although those closest to the First Communicant (such as grandparents or godparents) may give upward in the range of 200 dollars. The amount may also depend on the choice of venue. For parties held at a restaurant, you may wish to take the cost of food into consideration when choosing how much to gift.
The gift of money is a good choice if you are part of the circle of extended family and friends, and do not know the child well. Its also a good option if you arent part of the familys church, and dont feel comfortable bringing a religious gift.
Gifts ideas for boys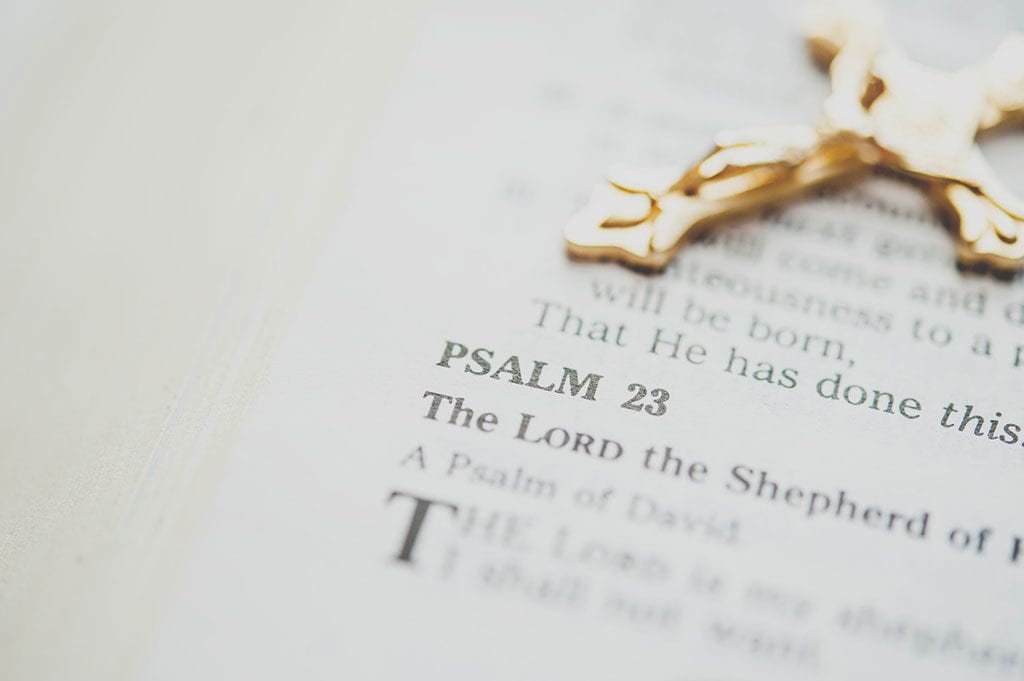 There are few moments more special in a young boys life than the day he celebrates his First Communion. He is sure to appreciate a gift that reflects his faith and commitment to God.
Some ideas include:
Stylish pewter and black leather
cross bracelet
A statue of their namesake saint
Wall cross
/crucifix
Gift card to a religious goods store
Spiritual compass
First Communion lapel pin
Bible
or spiritual book
Gift ideas for girls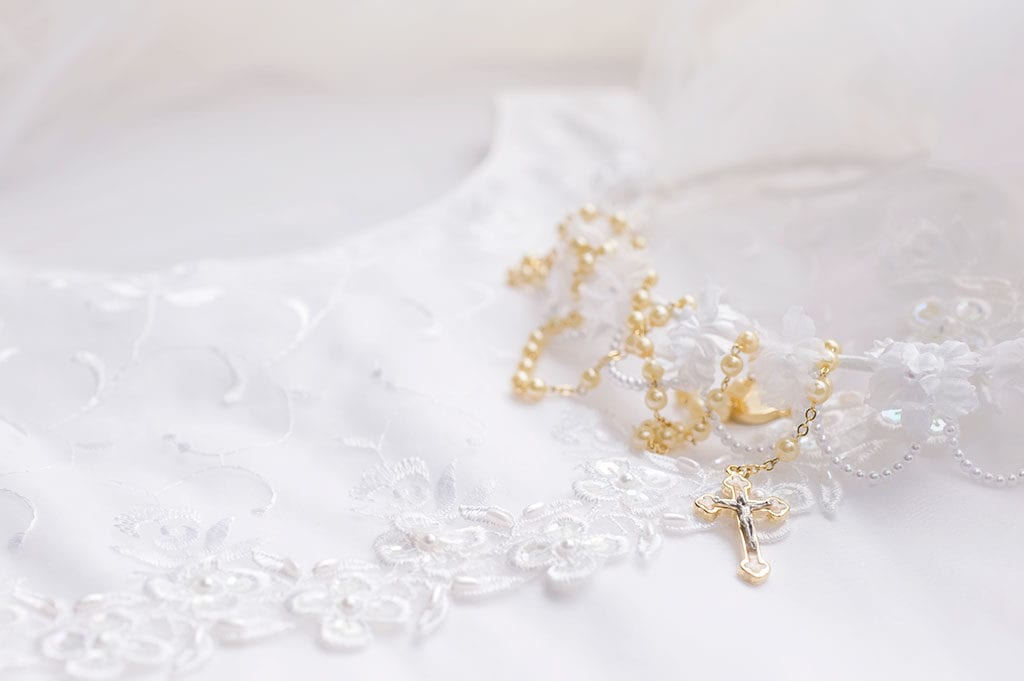 Jewelry is a popular option for a girl, but any thoughtful or personalized gift that shows how proud you are of the young woman she is becoming will make her feel special and loved.
Consider these ideas: ?
Birthstone rosary
Nativity pieces
First communion prayer locket
Photo frames in silver or wood
Childrens bible
with a satin ribbon closure and silver charm
Holy water font
Rosary keepsake boxes
Inspirational bookmark
First Communion is a holy and momentous occasion, and celebrating the sacrament with family and friends is special time for children. Simply sharing in the moment is the best gift you can give, but a lasting religious keepsake, especially one personalized with the a name and First Communion date will be cherished by the Communicant for years to come.