Fathers Day Messages: What to Write in a Fathers Day Card
February 05, 2019
When you were young, your dad taught you how to ride a bicycle, picked you up when you scraped your knee and carried you on his shoulders so you could see the world from up high. As you got older, he became more of a friendsomeone who was always there with a listening ear and good advice, or just to make you laugh when you needed to be cheered up. You know how much he means to you, but that doesnt mean Fathers Day messages are easy to write.
If youre stuck on what to write in a Fathers Day card that will accompany your gifts for him, youre not alone. The best message is the one crafted just for him. Whether your dad is the active type who loves adventure or the entertainer always manning the grill, we can help you find the right words to say with these Fathers Day card messages.
What to write in a Fathers Day card
Just think of the grade school macaroni artwork that your dad gushed over, and youll remember that any words spoken from the heart will mean the world to him. If youre having trouble getting started, follow our tips on how to craft a meaningful card.
Express your gratitude.
Heres your opportunity to list the qualities that make your dad, father-in-law or husband special. You can compliment him on what a great dad he is, or name something specific that you are grateful for. Focus on the positive, and/or simply wish him a great day.
Get personal.
Think of your dads personality, and youll know what to write. If he loves goofball dad jokes, maybe you want to write a funny message. If hes sentimental, you can share a memory that will make him smile.
End with a warm closing.
Sign off with love, warmly, blessings or whatever term best fits your relationship.
Messages from a daughter
From the little moments to the big events like your first ballet recital or walking you down the aisle, fathers and daughters share a special bond. If youre a daddys girl, sing it loud and proud with a special Fathers Day message.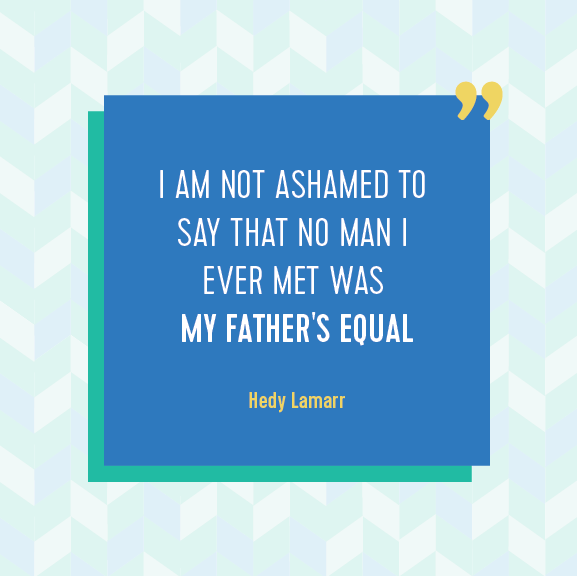 Thanks for acting like a kid when I was a kid, acting like a friend when I needed a friend and acting like a parent when I needed one. You are the best man I know. Happy Father's Day!Thank you for showing me what a man should be like. Thank you for teaching me how a man should treat a woman. It is because of your example that I know how a man should treat me and I make sure that I get treated with respect. Happy Fathers Day, Dad!Happy Fathers Day, Dad! Thank you for always being there for me when I really needed it. I am so grateful that I can always count on you. There has never been a luckier daughter.Thank you for being there every day with just the love and guidance Ive needed. Everything youve taught me has stuck with me and Im lucky to have a dad like you.Dad, if it werent for you I wouldnt be the woman I am today. Thanks for always making me your special little girl. Happy Fathers Day, Dad!Even though Fathers Day only comes once a year, I hope you know that I appreciate everything youve done for me each and every day. Thanks for all youve sacrificed so that I could become the person that I am now.Dad, you have given me the best things in life: your time, your care and your love. I am truly grateful to have you in my life. Happy Fathers Day!Happy Fathers Day to the man who put the fear into all my homecoming and prom datesand who still treats me like a princess!
Messages from a son
The relationship between a father and son is undoubtedly a special one. A father serves as a positive role model and passes on his wisdom through shared moments. When a father believes in a son, he can do anything.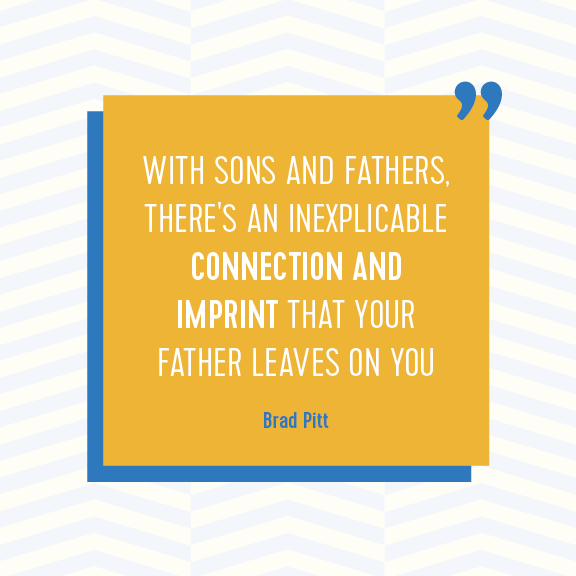 The older I get, the more I realize how important it is to have a dad like you. You have provided stability in my life and the love and acceptance I needed. Happy Father's Day!Dad, I am so proud to be your son. If I can become half the man you are, I will consider myself successful.Happy Father's Day to my hero and role model. Thank you for everything you have done for our family. We love you with all our hearts.I love you because youre patient, funny, smart andbest of allforgiving (p.s. I am the one who dented the car in the summer of 2010). Happy Fathers Day!You will never go out of style. Happy Fathers Day to the coolest dad ever.Happy Fathers Day to the man who taught me how to step and throw, how to field a grounder, how to follow through and pretty much every other important thing I know about baseball and living!Happy Fathers Day to the dad who has always been there for me, who taught me all the right lessons, showed me what it means to love a child unconditionally and raised me with all of his heart.Happy Fathers Day, Dad! I love how we dont even need to say out loud that I am your favorite child. Dont worry, I wont tell! But feel free to keep up the preferential treatment.
Messages from a wife
Fathers Day messages for a husband can be romantic, humorous or inspiring. Hes your teammate and the one other person who loves your kids as much as you do.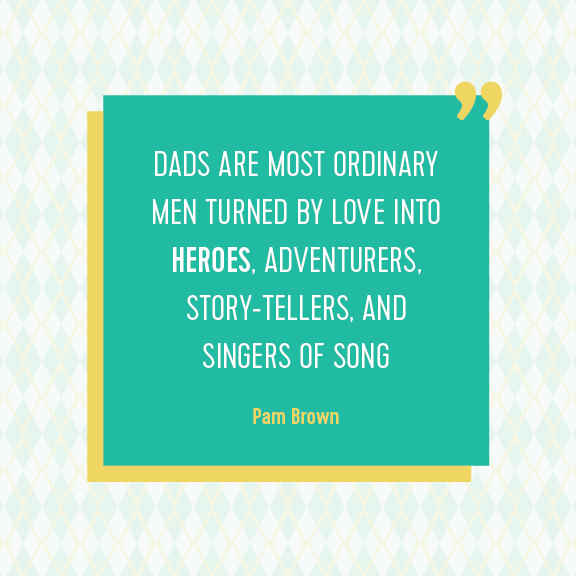 Life has given us a wonderful family, a happy home and love for each other. Most importantly, it has given us each other. I am so grateful to have you as my husband. Happy Father's Day!Thank you for all the ways you go above and beyond every day for our family. The kids and I are so lucky to have you.Our kids think of you as a hero, and theyre absolutely right about that!One day is not enough to honor how special of a father you truly are because you are amazing every day of the year. Thank you for all that you do. I love you!Thank you for raising our kids to be kind, hard-working and capable of making their own pancakes by age 8.I cant imagine anyone whos a better father or more loving husband than you.You are so full of compassion, love and strength. When we need a strong hand of support in our family, you are always there. I love you for being who you are and for all that you do. Happy Fathers Day to a wonderful husband!Turns out, it is possible for a man to look hot carrying a diaper bag. I know because Im married to you.I am so proud to be the woman who calls you my husband. And I know our kids are proud that you are their father. We are a great team.
Messages for a father-in-law
The time, effort and love your father-in-law invested in your spouse has paid off for your family. And as a grandfather, he continues to be an important influence on your sons and daughters. For all the ways your father-in-law has contributed, send him a special thank you on Fathers Day.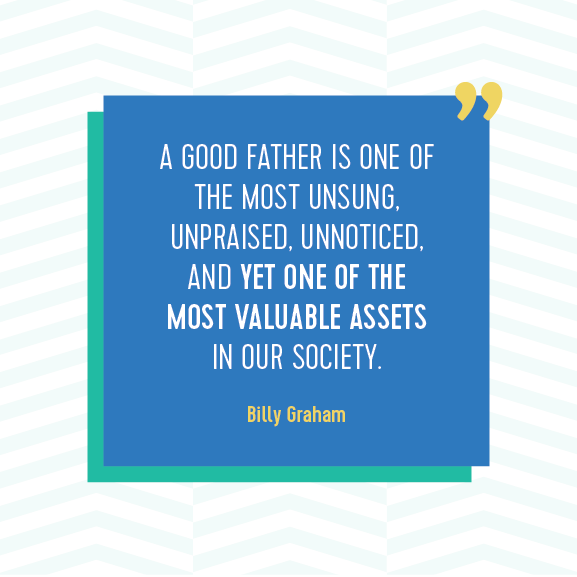 Thank you for supporting us, loving us, and explaining to us how adjustable-rate mortgages work. Happy Fathers Day!Happy Fathers Day to the amazing man who raised my amazing husband.You are a great guyand you raised one, too. Thanks for that. Happy Fathers Day!Thank you for loving me as if I were your own daughter. (And youre welcome for not having to deal with me as a teenager). Happy Fathers Day!Wishing you a Happy Fathers Day. Thanks for showing the rest of us how to be a Dad!You are a natural father and deserve to be honored today. You give all of yourself to your family 365 days a year, so I hope today will be full of love and joy for you.I look at you to see what my husband will become, and I'm pleased to see what's on the horizon.
Messages for a new dad
Being a new dad is exciting, but theres a big learning curve that comes with fathering a little one. Share in the excitement and offer your encouragementeveryone loves to hear what a great job they are doing (even if all theyve had a chance to do so far is build a crib)!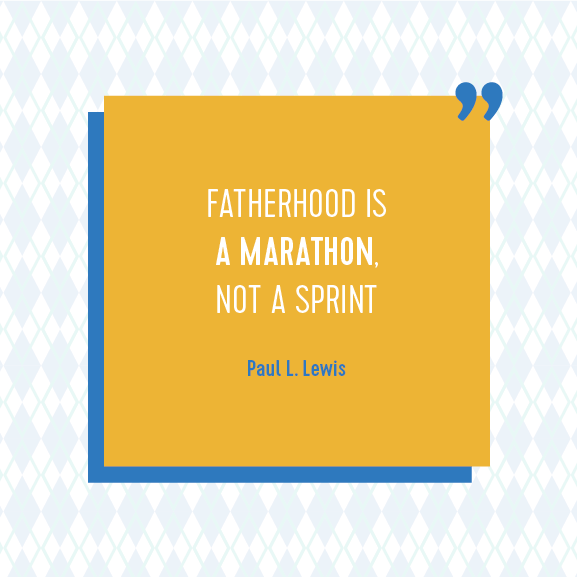 Your baby will be here before you know it! Hope this Fathers Day will be the first of many happy ones for you.You have someone that will look up to you for a lifetime and someone that will make you as proud as ever. Happy First Fathers Day!Youve got sticky little kisses and crayon-drawn Fathers Day cards in your future. Lucky you!I like being able to refer to you as someones dad. It just fits you! Happy Fathers Day to the new dad!Youre doing a great job, new daddy. I can tell from your happy baby.You are off to a great start as a dad. Happy 1st Fathers Day!May your first Fathers Day be one to drool over!
Messages for a father figure
Fathers Day isnt just for your biological dad. It can be the perfect moment to express your gratitude for any father figure in your life. If hes the dad you rely on for advice and comfort, dont hesitate to send him a warm message on Fathers Day.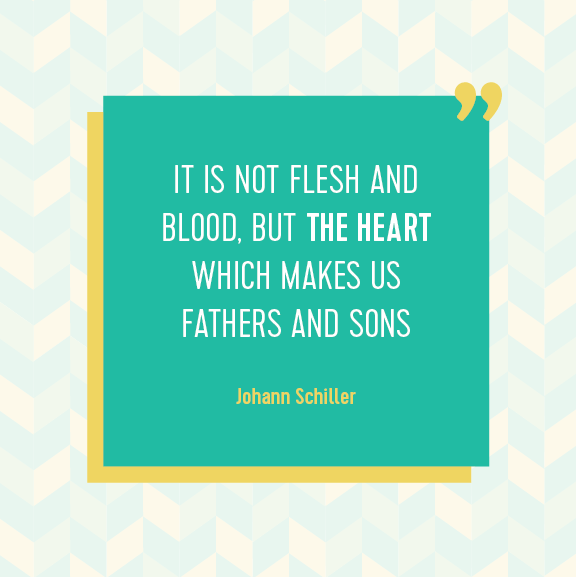 You are so full of compassion, love and strength. When we need a strong hand of support in our family, you are always there. I love you for being who you are and for all that you do.A father is someone who cares and helps and guides you (shared DNA not required).Having you in my life has made all the difference in the world to me. Youve influenced me so much throughout the years.Youve always gone above and beyond to support me and celebrate important times in my life. Thats why Im thinking of you with special gratitude on Fathers Day.I hope it doesnt come as a surprise that Im thinking of you today. After all, youve cared about me like a father.Happy Father's Day to the great man who has nurtured my dreams all these years!Youre the kind of man everyone needs in their lives.
You probably know a few dads that deserve a mention on Fathers Day. Husbands, sons, grandfathers and honorary fathers alike will appreciate the time you took to acknowledge the many ways they show their love. Dads give the greatest gift anyone can givetheir unconditional support, love and belief in their children. They give all through the year, so dedicating one day a year in their honor is a wonderful way to express how much they mean to us.
Pairing your Fathers Day message with a personalized gift will ensure that he knows how special he is and make this Fathers Day one he wont soon forget. With a little thought about his interests and hobbies, you can easily find a gift that will make him smile. Looking for more ideas? Check out some other Father's Day gifts that will make him smile!