Celebrate National Grilled Cheese Day with These 5 Riffs on the Classic
September 15, 2016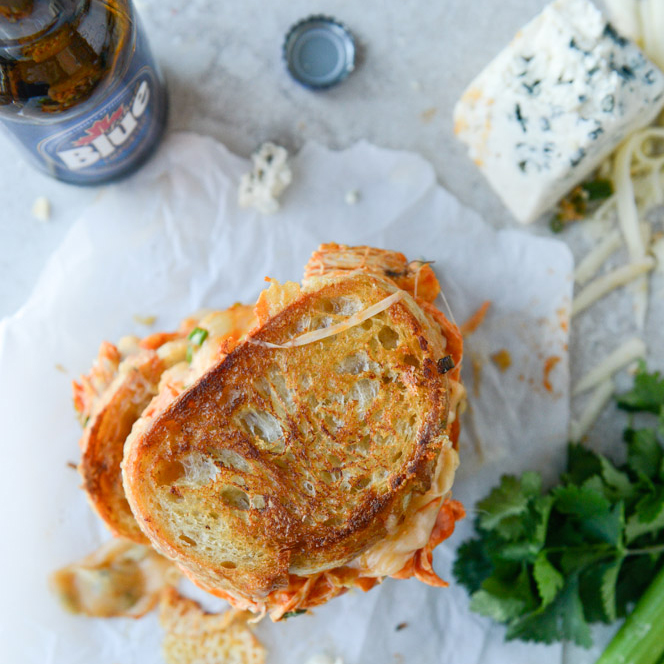 What do pizza, French onion soup, buffalo wings and chiles rellenos all have in common? They all belong in your grilled cheese. Yes, you heard us right: Just about any of your favorite savory flavor combinations, from mozzarella, tomato, and basil to buffalo sauce, blue cheese and ranch, translate exceptionally well into warm, cheesy sandwiches. Don't believe us? These five easy recipes are sure to convince you.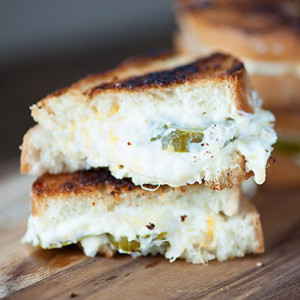 Jalape?o Popper Grilled Cheese
Usually we have to come up with an excuse to eat jalape?o poppers, like hosting a game day party. Thanks to Buns in My Oven, who transformed the prep-heavy appetizer into lunch form, we don't have to anymore.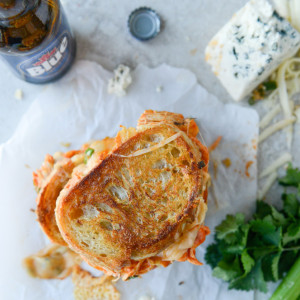 Buffalo Chicken Grilled Cheese
This hot wing-inspired work of sandwich artsourdough, buffalo wing sauce, gorgonzola, beer cheese fonduecreated by?How Sweet Eats?just might be better than the real thing.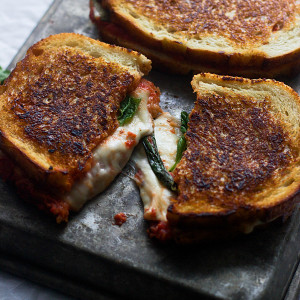 Margherita Pizza Grilled Cheese
As Cooking for Keeps discovered,?the combination of fresh mozzarella, tomato, basil and olive oilall the ingredients that comprise a margherita pizzatranslates exceptionally well to handheld sandwich form.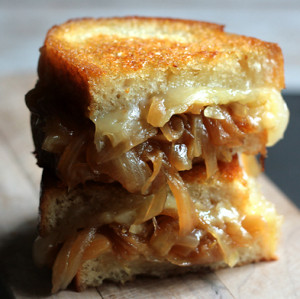 French Onion Soup Grilled Cheese
Sweet caramelized onions and umami-rich Gruyre cheese?are a classic combination, but sometimes it's just too warm outside to reach for a bowl of hot soup. This is where Tastespotting's?grilled French onion soup sandwich comes into play.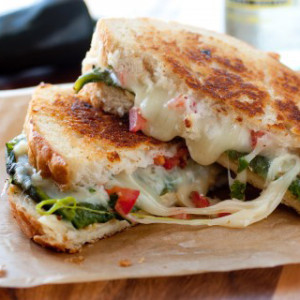 Chiles Rellenos Grilled Cheese
Chiles rellenos are?poblano?peppers that are roasted, filled with cheese,?battered?with egg, and deep-fried;?Cooking Classy?took the?traditional Pueblan dish and grilled cheese-ified it.