And the New Queen of Toast Is… (Not Avocado!)
October 12, 2016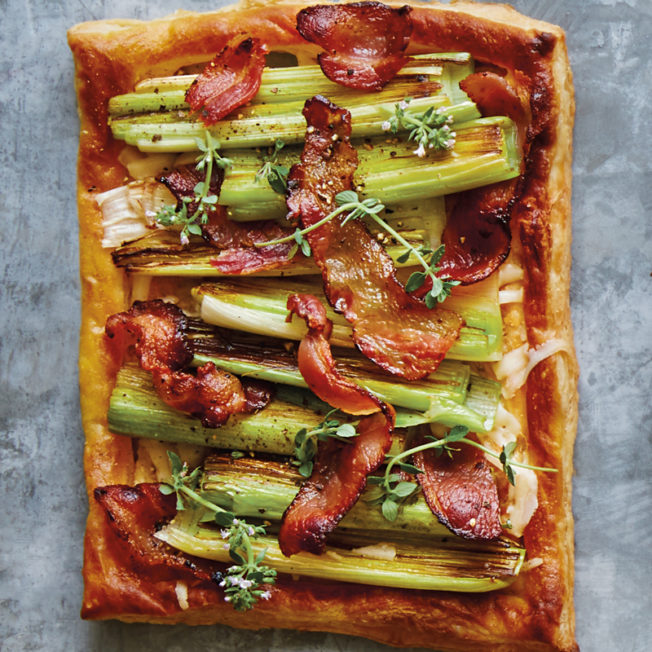 Avocado toast, we've had a great time. And we'll always consider you a good friend. But it's time we looked around for some toasty new standbys. Here are top five contenders for mixing up your delicious-on-bread routine. (OK: Avocado toast isn't going anywhere: Trends come and go, but tasty is forever. But it's time to diversify your hangry routine.)
Here are the alterna-toasts dominating our Instagram feeds and appetites.
1. Goat Cheese Toasts with Walnuts and Honey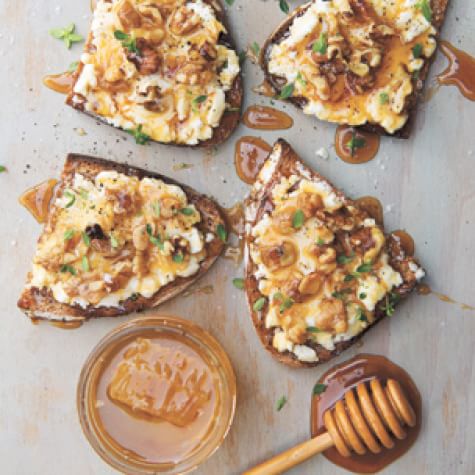 Our Facebook friends went wild at the idea of these thyme, walnut and honey-soaked toasts for their next wine night. And why wouldn't they? With a prep time of merely 10 minutes and a cook time of five, these are the no-brainer appetizers a host covets. Somehow very French and very American at once, they're savory, sweet and herbaceous in equal measure.
2. Blackberry and Gruyre Toasts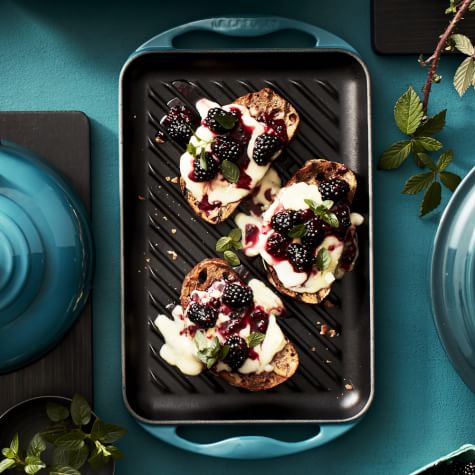 The smart thing about adding protein to your toasts, of course, is that they then become a breakfast or a light lunch that can actually tide you over for a few hours. (No offense, Madame Avocado!) These little beauties do the trick, mingling juicy blackberries with nutty Gruyre and super-savory walnuts. The cheese is actually an ad-hoc bchamel, giving the finished dish a sort of fondue-on-toast vibe (in the best way).
3. Chickpea and Poached Egg Toasts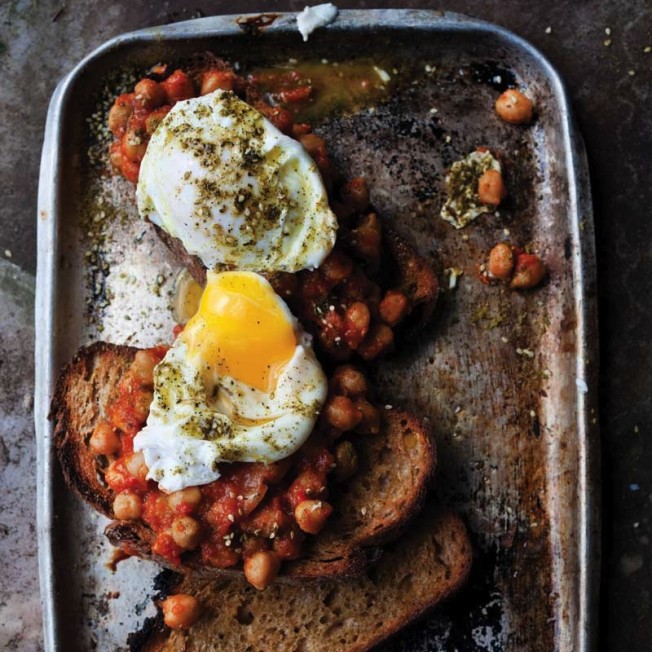 This is a Yotam Ottolenghi recipe, which means it is unimpeachably good the way it is written, but you could also take a shortcut and use high-quality canned chickpeas. The punchy little legume is having a moment in the sun, and for good reason: Cooked correctly and thoroughly, it is an unbeatable bean. Here it is spiced with a ridiculously high-powered mlange of tomato, paprika, cayenne, garlic and olive oil, layered on to toasts with beautifully poached eggs, sprinkled with za'atar, and served hot.
4. Wild Mushroom Toasts With Truffle Butter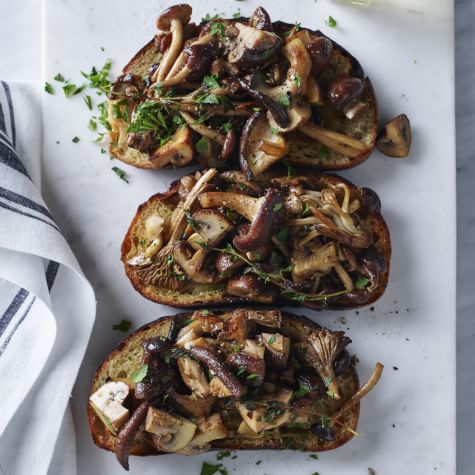 Every time we eat sauted mushrooms, we wonder why we don't eat them more often. Daily, even. When sauted with garlic, white wine, thyme, and truffle butter, they take on an otherworldly dimension. These toasts are simply next-level. Consider topping them with a poached or fried egg and serve alongside a bright green salad to make a meal of it, or just make a big batch and hog them all for yourself.
5. Sweet Potato "Crostini"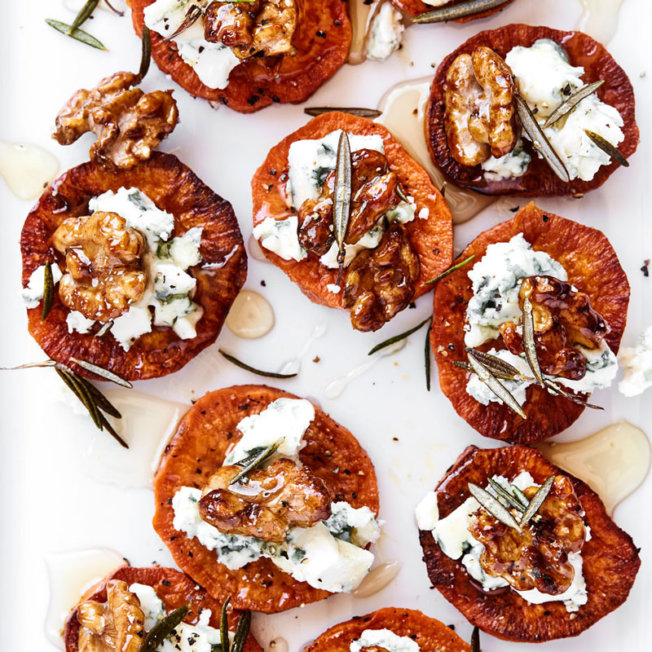 You don't need to wait until Thanksgiving to make these little numbers. Yes, yes, there's no toast involved, but you won't miss it when you bite down into sweet potato nearly the texture of velvet. Rosemary leaves, toasted walnuts, honey, blue cheese, and sea salt are the pairings sweet potatoes dream about. These are exactly as good as they look, and bonus: They're gluten-free.
6. Pastry Toast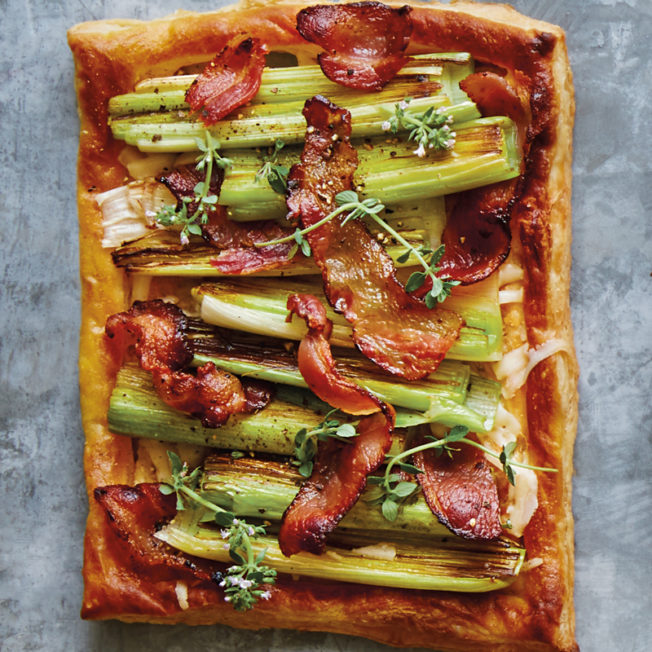 Can puff pastry be toast? Is Santa real? Who knows, but when it (or Santa, for that matter) delivers results, we don't ask questions. Puff pastry is a freezer superstar. It will save you when you think there's not a lick of starch in the house, it cooks fast, and you can serve it to surprise in-law visitors and have them leave impressed. Leeks and pancetta are a particularly hearty combo, but you could also do Taleggio, caramelized onions and thyme, Brie and tomatoes, or whatever your heart desires.
Avocado toast, we (almost) don't miss you at all.