90 Self-Love Quotes and Affirmations
August 02, 2019
Have you found yourself thinking negative thoughts or being overly critical toward yourself lately? It may be time for a heart-to-heart session with yourself.
The saying goes that you cant love other people without first loving yourself. And its true! Plus, its easy to put into practice by reading a few self love quotes to remind yourself of your worth.
Using the generator, find self love affirmations and quotes that resonate best with you and areas you want to improve on. Then, write them down on a sheet of paper and hang them on your mirror. When you wake up in the morning, repeat these sayings about self love out loud.
It may seem silly, but repeating affirmations to yourself can do a lot for your self love!
Self-Love Quotes and Affirmations to

Build Self-Esteem
There came a time when the risk to remain tight in the bud was more painful than the risk it took to blossom.
Ana?s Nin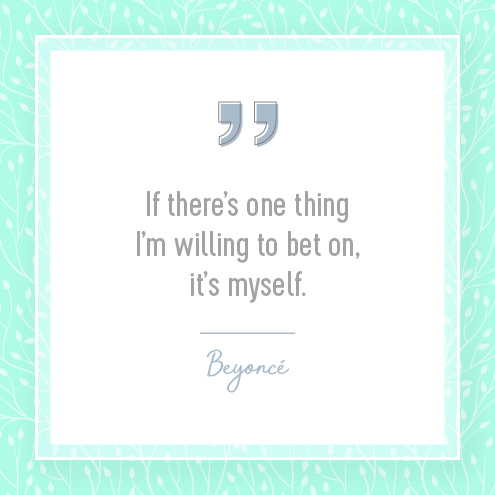 What lies behind us and what lies before us are tiny matters compared to what lies within us.
Ralph Waldo Emerson
I understand and appreciate my self-worth.
Affirmation
Our deepest fear is not that we are inadequate. Our deepest fear is that we are powerful beyond measure.
Marianne Williamson
Love yourself first and everything else falls into line. You really have to love yourself to get anything done in this world.
Lucille Ball
Today, and every other day, I choose me.
Affirmation
How you love yourself is how you teach others to love you.
Rupi Kaur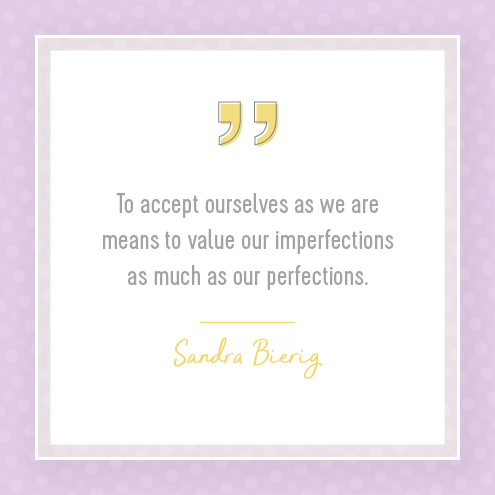 Be the love you never received.
Rune Lazuli
I am worthy of good things.
Affirmation
Worthy now. Not if. Not when. We are worthy of love and belonging now. Right this minutes. As is.
Brene Brown
To love oneself is the beginning of a lifelong romance.
Oscar Wilde
I accept myself and my faults.
Affirmation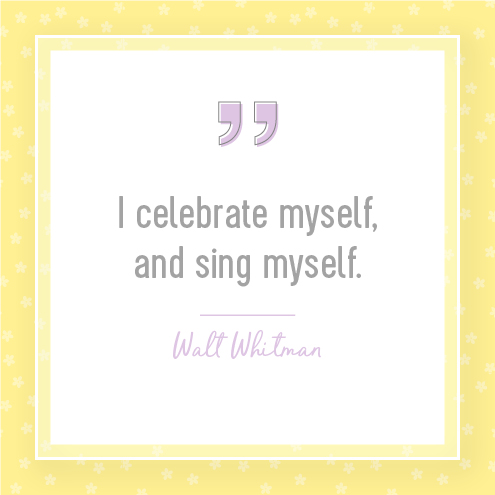 The real difficulty to overcome is how you think about yourself.
Maya Angelou
If you have the ability to love, love yourself first.
Charles Bukowski
If your compassion does not include yourself, it is incomplete.
Jack Kornfield
Remember always that you not only have the right to be an individual, you have an obligation to be one.
Eleanor Roosevelt
It is never too late to be what you might have been.
George Eliot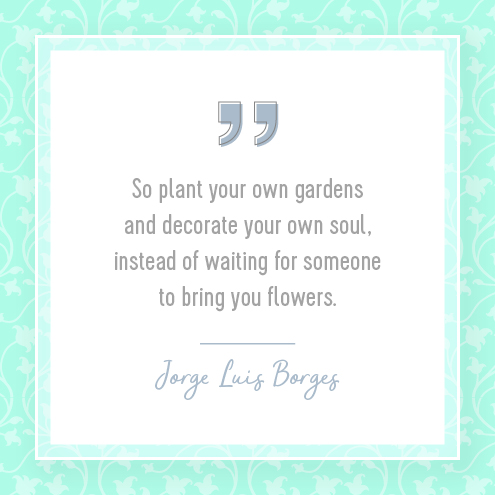 I will strive to be myself and no one else.
Affirmation
My opinions and thoughts matter.
Affirmation
Beauty begins the moment you decide to be yourself.
Coco Chanel
Self-pity gets you nowhere. One must have the adventurous daring to accept oneself as a bundle of possibilities and undertake the most interesting game in the world making the most of ones best.
Harry Emerson Fosdick
I am a unique individual.
Affirmation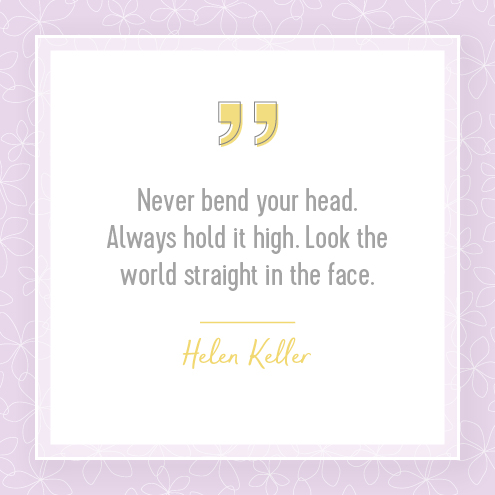 One of the greatest regrets in life is being what others would want you to be, rather than being yourself.
Shannon L. Alder
I will omit negativity in my life.
Affirmation
To establish true self-esteem we must concentrate on our successes and forget about the failures and the negatives in our lives.
Denis Waitley
Its not selfish to love yourself, take care of yourself, and make your happiness a priority. Its a necessity.
Mandy Hale
I am deserving of love.
Affirmation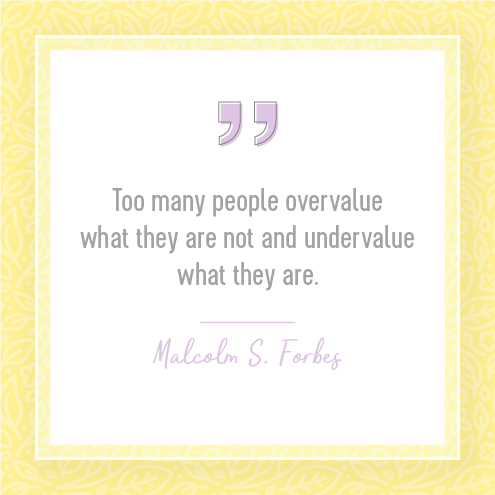 Low self-esteem is like driving through life with your hand-break on.
Maxwell Maltz
It took me a long time not to judge myself through someone elses eyes.
Sally Field
Be careful how you are talking to yourself because you are listening.
Lisa Hayes
I will nuture relationships with positive people.
Affirmation
Be yourselfnot your idea of what you think somebody elses idea of yourself should be.
Henry David Thoreau
I will be confident in my unique self today.
Affirmation
To be beautiful means to be yourself. You dont need to be accepted by others. You need to accept yourself.
Thich Nhat Hanh
Our self-respect tracks our choices. Every time we act in harmony with our authentic self and our heart, we earn our respect. It is that simple. Every choice matters.
Dan Coppersmith
I cherish myself and those around me who promote love and kindness.
Affirmation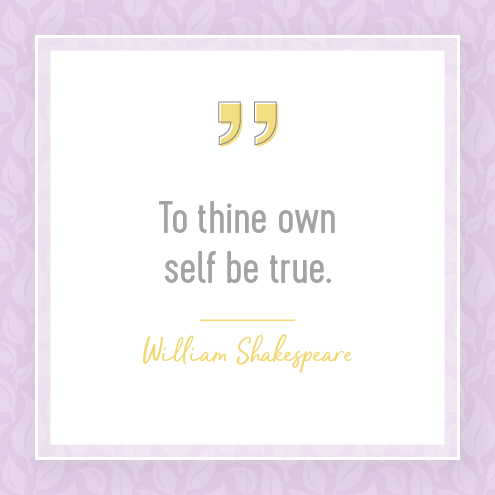 People may flatter themselves just as much by thinking that their faults are always present to other peoples minds, as if they believe that the world is always contemplating their individual charms and virtues.
Elizabeth Gaskell
I will not apologize for being myself.
Affirmation
When you recover or discover something that nourishes your soul and brings joy, care enough about yourself to make room for it in your life.
Jean Shinoda Bolen
Self-care is never a selfish actit is simply good stewardship of the only gift I have, the gift I was put on earth to offer to others.
Parker Palmer
Most of the shadows of this life are caused by standing in ones own sunshine.
Ralph Waldo Emerson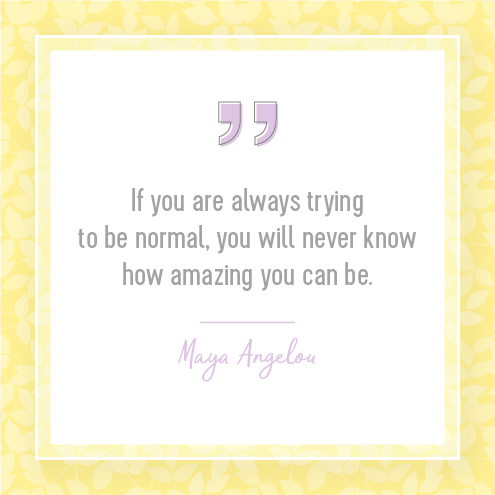 A healthy self-love means we have no compulsion to justify to ourselves or others why we take vacations, why we sleep late, why we buy new shoes, why we spoil ourselves from time to time. We feel comfortable doing things which add quality and beauty to life.
Andrew Matthews
You have been criticizing yourself for years, and it hasnt worked. Try approving of yourself and see what happens.
Louise L. Hay
And you? When will you begin that long journey into yourself?
Rumi
My approval is the only approval I need.
Affirmation
In a society that profits from your self doubt, liking yourself is a rebellious act.
Caroline Cardwell
My decisions are my own and no one elses.
Affirmation
Be faithful to that which exists within yourself.
Andr Gide
I decide the most subversive revolutionary thing I could do was to show up for my life and not be ashamed.
Anne Lamott
You yourself, as much as anybody in the entire universe, deserve your love and affection
Buddha
I am not alone. I am supported and protected by those who love me.
Affirmation
I think the reward for conformity is that everyone likes you except yourself.
Rita Mae Brown
When a woman becomes her own best friend life is easier.
Diane Von Furstenberg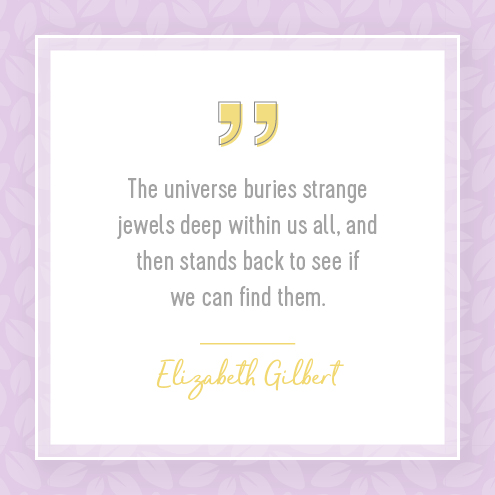 I love who I am, inside and out.
Affirmation
The most terrifying thing is to accept oneself completely.
Carl Jung
Youll never know who you are unless you shed who you pretend to be.
Vironika Tugaleva
I will release myself of negative thoughts.
Affirmation
You cant build joy on a feeling of self-loathing.
Ram Dass
Being myself is a choice I make everyday.
Affirmation
You are only afraid if you are not in harmony with yourself. People are afraid because they have never owned up to themselves.
Hermann Hesse
I am larger, better than I thought; I did not know I held so much goodness.
Walt Whitman
Embrace the glorious mess that you are.
Elizabeth Gilbert
I do not need other people to feel happy.
Affirmation
Know who you are. Know what you want. Know what you deserve. And dont settle for less.
Tony Gaskins
Do your thing and dont care if they like it.
Tina Fey
The fact that someone else loves you doesnt rescue you from the project of loving yourself.
Sahaj Kohli
I am compassionate towards myself.
Affirmation
Do you want to meet the love of your life? Look in the mirror?
Byron Katie
Dont ask yourself what the world needs, ask yourself what makes you come alive. And then go and do that. Because what the world needs is people who have come alive.
Howard Washington Thurman
Whatever course you decide upon, there is always someone to tell you that you are wrong. There are always difficulties arising which tempt you to believe that your critics are right. To map out a course of action and follow it to an end requires courage.
Ralph Waldo Emerson
My devotion to my happiness is not selfish.
Affirmation
Act as if what you do makes a difference. It does.
William James
I am who I am and I have the need to be.
Antoine de Saint-Exupry
I value myself and my imperfections.
Affirmation
Ive finally stopped running away from myself. Who else is there better to be
Golden Hawn
Love is the great miracle cure. Loving ourselves works miracles in our lives.
Louise L. Hay
Self-love, my liege, is not so vile a sin, as self-neglecting.
William Shakespeare
You can measure your worth by your dedication to your path, not by your successes or failures.
Elizabeth Gilbert
Self love is made up of many different things beyond just loving yourself, such as self-esteem, acceptance of yourself, authenticity and your ability to reflect and understand who you are.
Your self-esteem is all about how you value yourself. If you dont value yourself, it can be hard to love yourself as a result. With valuing and loving yourself comes comes acceptance, meaning accepting who you are and not wishing you were anyone else.
This acceptance is tied into your authenticitybeing who you are and staying true to yourself. And finally, if you are authentic to yourself, you can also reflect on yourself and truly understand your strengths and weaknesses without reverting to negativity.
Once you understand all these aspects of self love, loving yourself is much easier, but everyone still needs a reminder every once in awhile. Thats why these affirmations and quotes about self love will help you remember to be kind to yourself.
How to Practice Self Love
Beyond saying quotes and affirmations to yourself in the mirror, there are many other ways you can practice self love. Be it by spending time reflecting in a journal or buying yourself flowers, there any many different ways you can boost your self-esteem and act more kindly toward yourself.
Though every persons self love journey is unique, here are a few ways you can practice self love beyond reading self love quotes:
Practice mindfulness. Be it with yoga or journaling, spending time to reflect and be alone with yourself provides a simple approach for self love.Dedicate regular time to self care. Whether you treat yourself to a spa day or spend a day unplugged, giving yourself some regular TLC is an easy way to practice self love.Surround yourself with positive people. Look for people who lift you up and encourage you, and who arent filling your life with negativity.Forgive yourself. Everyone makes mistakes! Learn from what you did and grow from it, but dont beat yourself up.
Self love isnt easy and can take a lot of effort. After youve found a quote or affirmation that works best for you, be sure to treat yourself to something nice. It can be something small, like a box of dipped strawberries, or something more extravagant like an at home spa day. Whatever it is though, remember that you deserve it!
Sources
Positivity Blog | Psychology Today 1, 2 | Notes on Bliss | The Coffeelicious | Goodreads | Habits For Wellbeing | Bustle 1, 2, 3 | Everyday Power Blog | The Odyssey 1, 2 | Huffington Post | Anne Sophie | Develop Good Habits