8 Winter Cocktails To Warm You Up
March 30, 2019
The holiday season is a great time to cozy up with your loved ones and share some laughs together. Whether its an extravagant party or just a quiet night in, theres nothing better than indulging in a winter cocktail mixed with delicious seasonal items — fresh rosemary, pumpkin and cinnamon.
Not only do these cocktails warm you up, they also create a lovely scent in your home. Weve compiled 8 winter cocktails for every mood. Check them out below.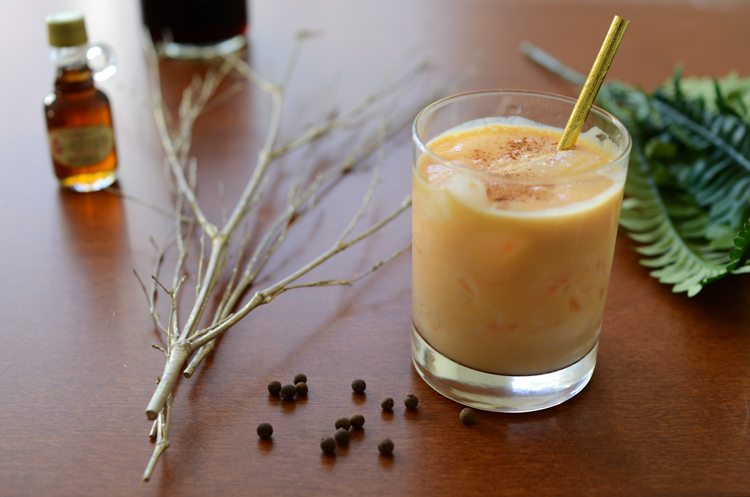 If you think pumpkin season is only during fall, think again! This creamy?pumpkin cocktail?has the yummiest winter flavors such as vanilla, cinnamon, and nutmeg — all whipped up together in a shaker. Imagine quietly enjoying this drink in front of the fireplace!
How to make a?Pumpkin Afternoon
Ingredients:
2 ounces pumpkin pure2 ounces condensed milk2 ounces rum1/4 teaspoon vanilla extractDash of cinnamonDash of nutmeg
Combine all of the ingredients in a shaker. Shake until thoroughly mixed and then strain into a glass filled with ice. Finish with a sprinkle of cinnamon on top.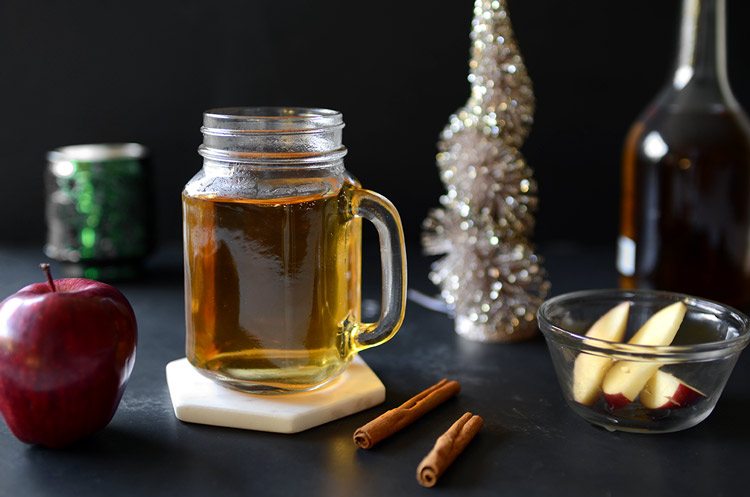 If you are craving the taste of crisp apples and cinnamon on a cold wintery night, grab your favorite brandy and warm up your guests. We went with the classic, but you can add additional spices and even curry powder.
How to make a Classic Spiced Apple Cider
Ingredients:
8 cups apple cider4 cinnamon sticks4 whole cloves4 allspice berries1/2 cup light brown sugar1cups brandy1 orange (for peel)1 lemon (for peel)
Skin the peel off of the orange and lemon. In a large pot, combine all ingredients except brandy over high heat until boiling and then let?simmer for about 20 minutes. Once its finished, lower heat to make sure it stays warm and add brandy. When serving, strain through a fine mesh sieve into a heatproof glass.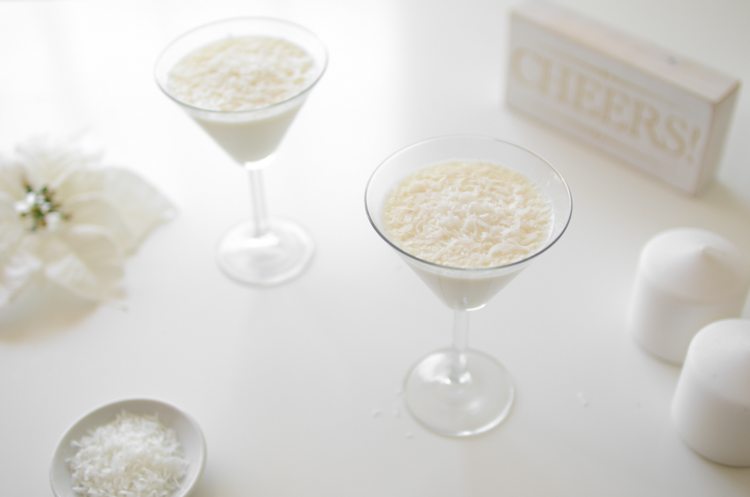 If you are in the mood for something sweet and decadent, the white christmas martini perfectly combines the taste of white chocolate with semi sweet coconut flakes. Perfect for daytime gatherings with the girls!
How to make a White Christmas Martini
Ingredients:
2 ounces white chocolate liqueur2 ounces vanilla?schnapps1 ounce?hazelnut liqueur1 ounce cream1/2 teaspoon of coconut flakes
Add all the liquids into an iced martini shaker and shake. Strain over a martini glass and garnish with coconut flakes. Stir (optional).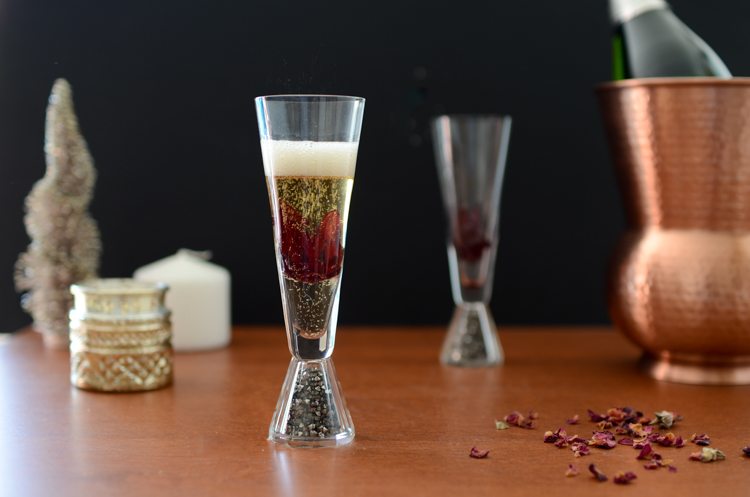 If you are getting ready for a New Years Eve celebration, then pop your favorite champagne! The hibiscus in this recipe adds a sweet syrupy flavor to it, while blending perfectly with the zesty lemon. Bring in the New Year with style.
How to make a?Hibiscus Lemon?Champagne
Ingredients:
1 tablespoon lemon juice4 ounces of champagne1 hibiscus flowers sitting in syrup
Place the hibiscus flower into a glass and add a bit of its syrup to keep it in place. Pour in the lemon juice and top off with champagne.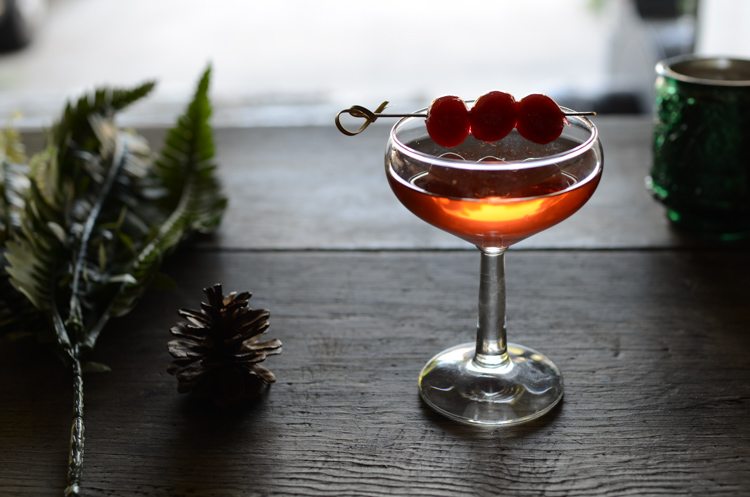 This classic drink has been around since the 1800s and is much sweeter than a Manhattan due to the amount of vermouth added to it. Have your favorite bartender craft this up or make your own version at home.
How to make The Martinez?
1? ounces gin1? ounce sweet vermouth3/4 ounce maraschino syrup2 dashes orange bitters3 maraschino cherries to garnish
Combine all the ingredients in a glass and stir for about 15 seconds. Garnish with maraschino cherries.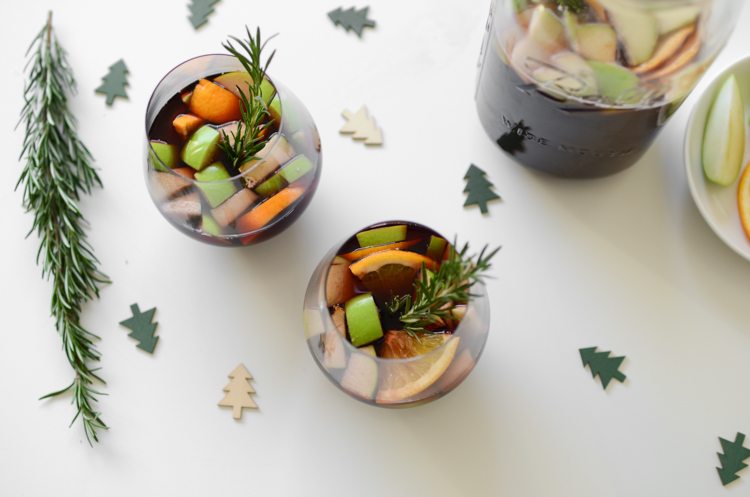 Who doesnt love the classic taste of a sangria? This recipe calls for moscato?and pomegranate juice which takes your ordinary sangria to another level. Enjoy this on a cold wintery day sitting on your porch. Remember, the longer it sits in the fridge, the more flavor the fruits get.
How to make a Winter Sangria
Ingredients:
1 bottle red wine2 cups moscato2 cups pomegranate juice1 cup pomegranate seeds
1 large apple
1 large orange
2 cinnamon sticks
Fresh rosemary for garnish
Chop fruit and add to a large pitcher. Add all the liquids except for the moscato. Toss in the cinnamon sticks, and cover the top of the pitcher with plastic wrap. Place in fridge for approximately 4 hours. Once its done, pour in the moscato?and serve. Garnish with fresh rosemary.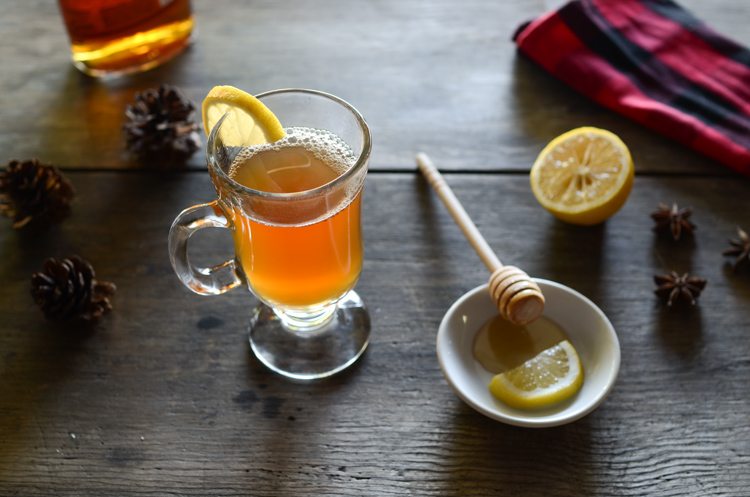 Feel a winter cold coming on? Or simply looking for a wind me down while you cozy up to your favorite movie? This honey bourbon hot toddy has all the winter charm you need.
How to make a Honey Bourbon Hot Toddy
Ingredients:
2 ounce bourbon1/2 ounce honey1 tea bag of choice1 ounce lemon juice4 ounce hot water
Pour hot water into mug and steep tea for 2-3 minutes. Remove tea bag, add honey, bourbon and lemon juice. Stir.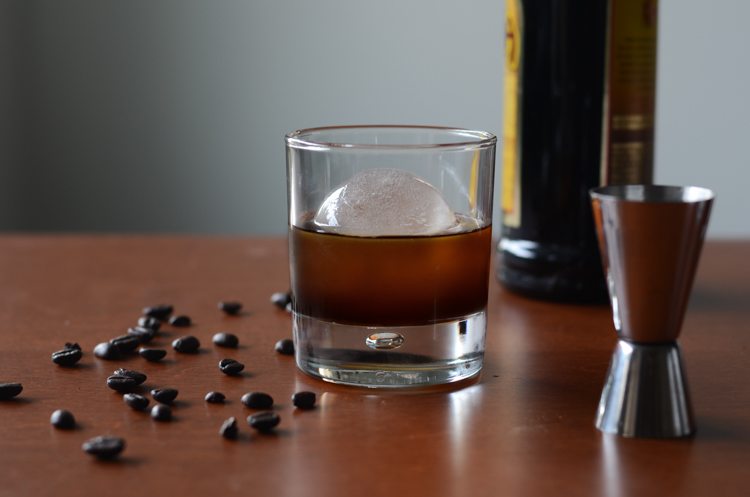 You may need a pick-me-up to continue the celebration. A smooth coffee cocktail is just the solution. The drink requires vodka and coffee liqueur, but beyond that there are several variations. For a sweeter taste add some cola.
How to make a?Midnight Russian
Ingredients:
2?ounces vodka1 ounce coffee liqueur
Combine liquids and pour over ice.
We hope these cocktails inspire your next winter party signature drink. Dont forget that a cocktail isnt complete without a beautiful glass. Check out our barware gifts for the perfect party hostess.
Recipes adapted from Serious Eats,?EatingWell,?Single Minded Women, Spoon Fork Bacon,?Dishing up the Dirt, The Manual