8 Easy Side Dishes to Serve at Easter This Year
June 08, 2019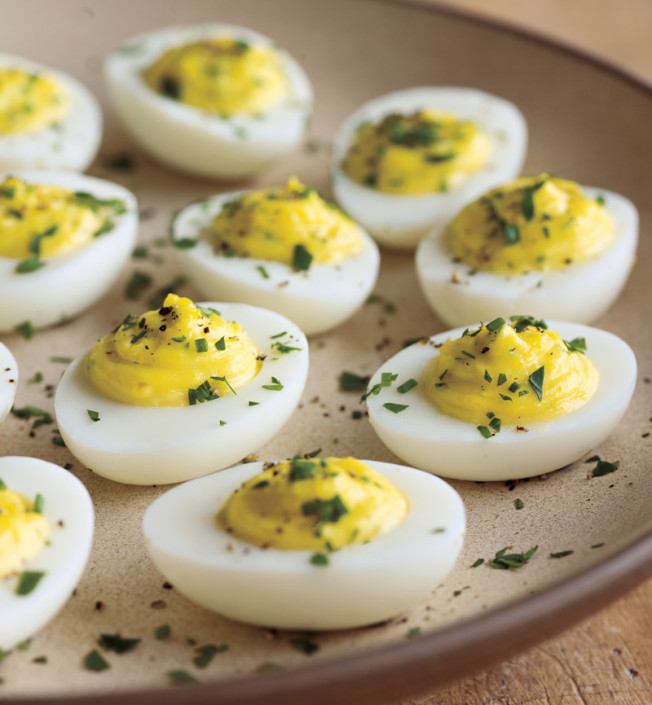 The best thing about dreaming up an Easter menu is thatthis time of yearthe market is primed to help you. The knobby, ugly (but delicious) parsnips and gourds make way for a rainbow of asparagus, scallions, morels, strawberries, peas, ramps and rhubarb. Traipsing through the farmers' market stalls can be as verdant as a trip to Oz.
Whether you're craving deviled eggs, asparagus spears flecked with lemon zest?or protein-packed farro this holiday, we've got you covered. Here are a few of our tastiest and easiest Easter side dish recipes:
1. Sriracha Deviled Eggs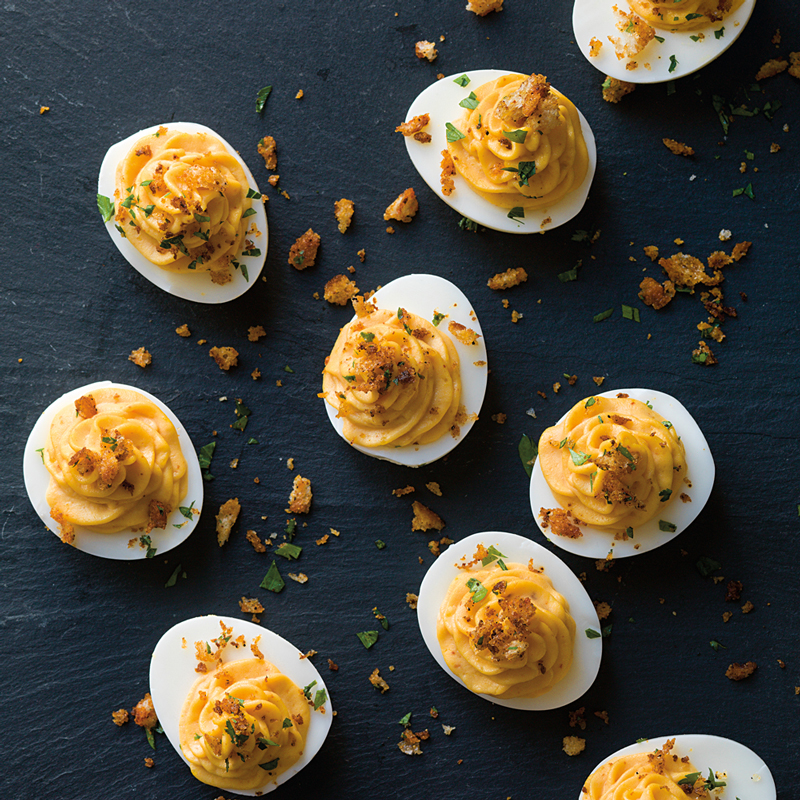 There are so many ways to devil eggs that it's hard to pick a favorite, but we'll admit that we're a little partial to these garlicky, vinegary, Sriracha-spiked numbers. They cook in the Instant Pot (or whatever pressure cooker you have), making removing the shells a snap. We also love the spicy dusting of bread crumbs on top. (What better way to keep guests from picking at the ham just a little longer?)
2. Quick Pan-Roasted Asparagus with Garlic and Lemon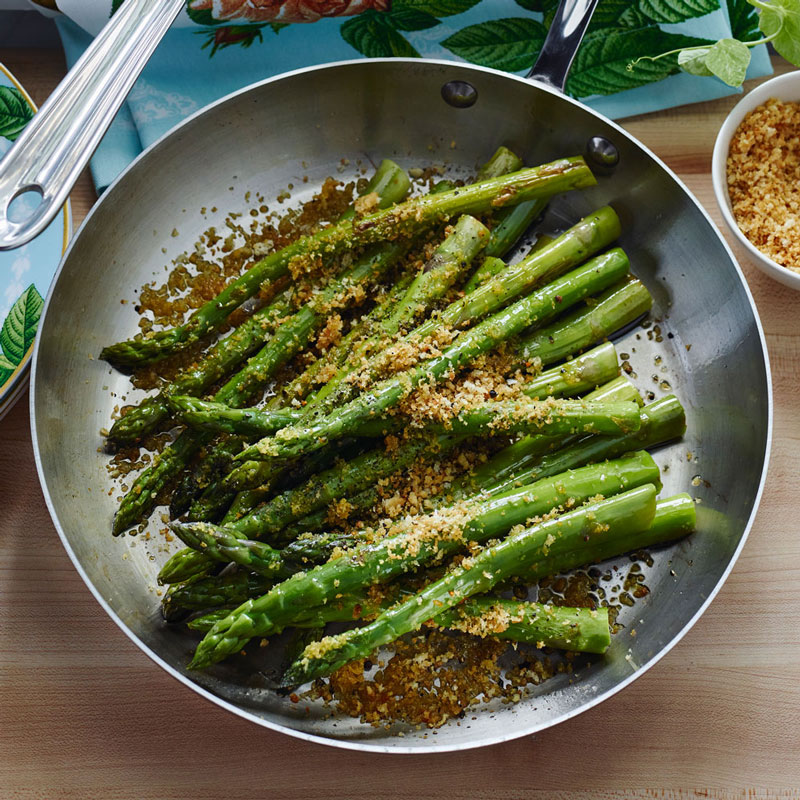 With a smidge of advance prep work, you'll have something lovely and green on the table in 10 minutes flat. Asparagus spears meet their ideal foils in lemon zest, garlic and panko. Wait till guests walk in, saut everything for five to eight minutes right on the stovetop, broil for just a minute or two, and serve on a trivet for a sharp presentation.
3. Hot Cross Buns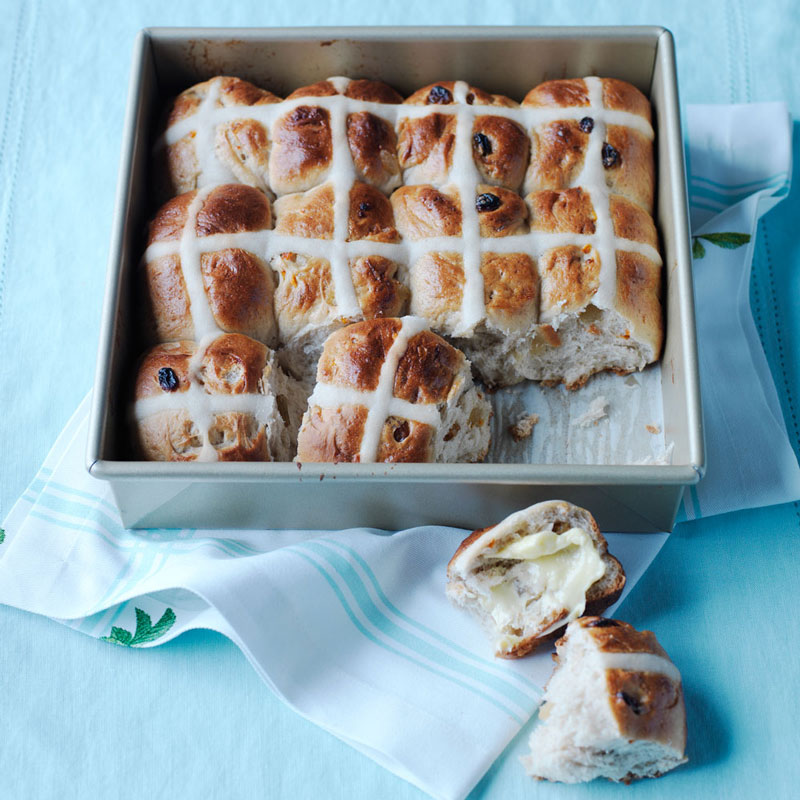 Darling any time of year, but particularly appropriate now, hot cross buns deserve a spot on every Easter table. Fragrant with cinnamon and nutmeg and plumped up with currants or raisins, these are pretty as a picture. (And they taste as good as they look!)
4. Parker House Rolls With Thyme

If you prefer your warm rolls on the savory rather than sweet side, may we suggest these divine Parker House rolls? Spiked with garlic and laced with thyme, they're a breeze to make. Just roll up the dough into a long log, cut into equal pieces, and nestle them together in a skillet. If you're lucky, you'll get the swirled look seen here. Bonus: There's no smell like that of roasting thyme!
5. Easy Strawberry-Kumquat Salad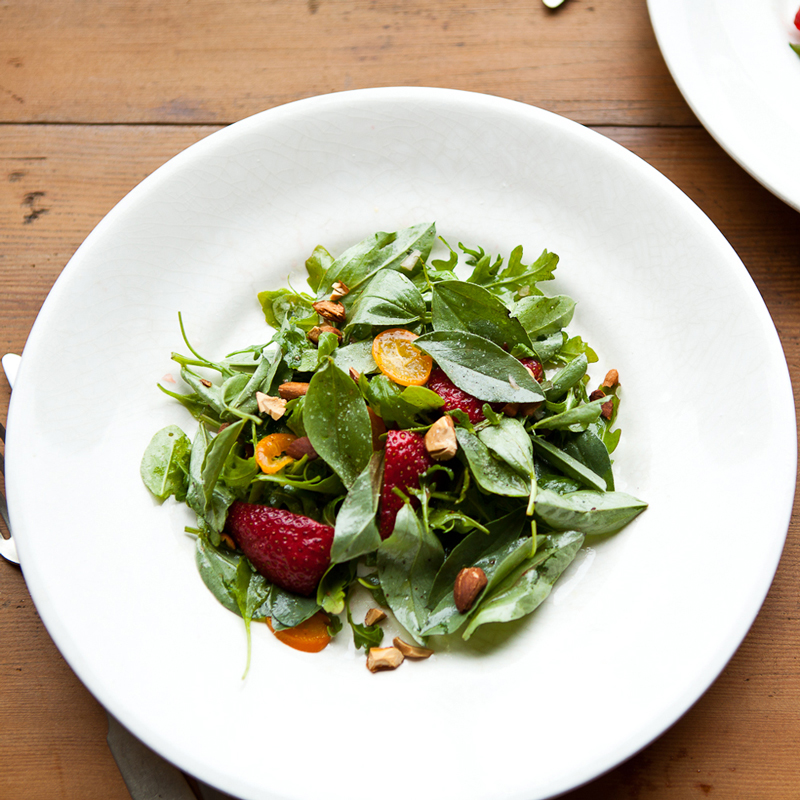 You're going to want a salad on the table. (It's spring! People want to feel light on their feet, even if they end up parked over by the ham or lamb all afternoon.) So make a?salad that folks get excited about. This one bursts with rosy strawberries and sunny kumquats. Combine them with seasonal fava shoots, bright mint, and crisp arugula leaves.
6. Make-Ahead Spring Bread Pudding

It's a great idea to have an option for vegetarian friends and family members. (Not to mention anyone who won't eat pork or lamb!) This savory bread pudding hits all the right notes. Springy, plump morels add?umami?notes, heavy cream adds a luxurious mouthfeel, and plenty of cheese brings protein to the table. Plus, that harbinger of spring, asparagus, makes a cameo!
7. Farro With Spring Vegetables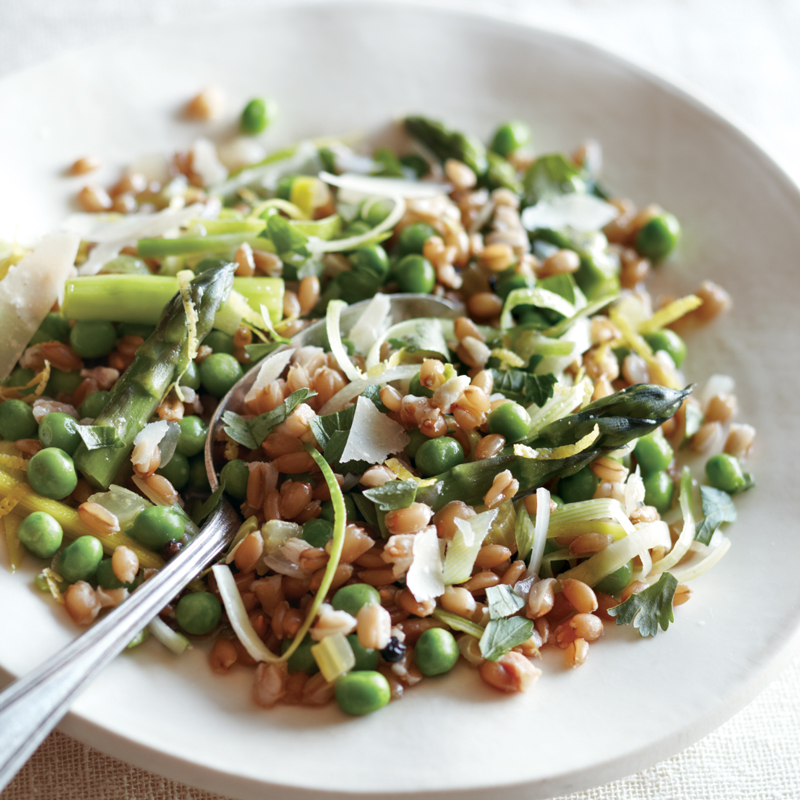 Speaking of vegetarians, we've yet to meet one who isn't over the moon about this farro salad. Super-springy thanks to peas, parsley, and a full pound of asparagus, it's an easily veggie-friendly dish if you simply omit the pancetta. Farro packs a wallop of protein, ensuring no one will go hungry at the holiday table.
8. Easy Make-Ahead Crab Cakes

If you're doing a sit-down meal and want a fancy appetizer that doesn't exhaust you, consider crab cakes. These are make-ahead and freezable, so you can do all the work well in advance of your in-laws showing up (or the kids going bananas). We love, too, that you can really make crab cakes any size, so if you'd rather just pass them on platters, making for a less formal affair, you can do that, too.