6 Star-Spangled Desserts for the 4th of July
January 24, 2019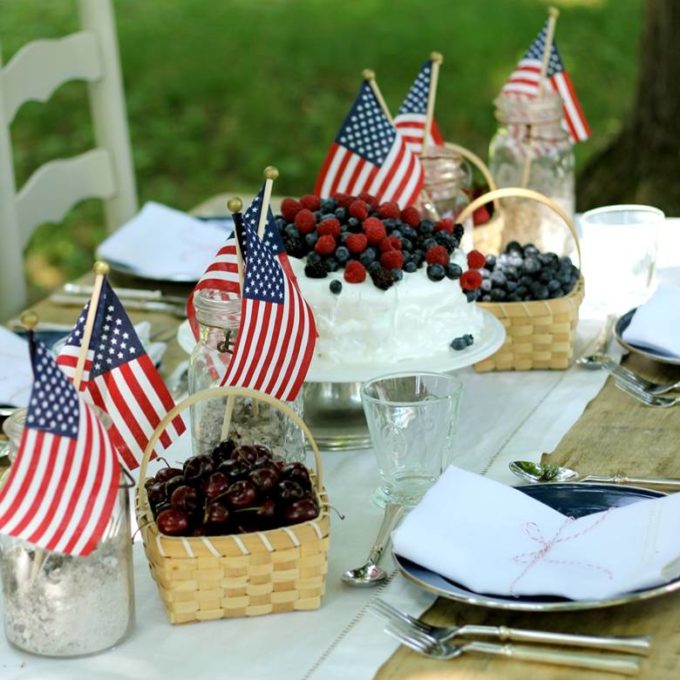 Yes, you could do cupcakes in the shape of the flag. (And we have that recipe, of course.) But this year, consider something lightersuch as these fruit-forward combos of berries, frostings, meringues, pie, cakes and custardsas a new way to get your red, white, and blue on. Each of these sparkling dessert recipes is worthy of your own BBQ (or a way to steal the spotlight at the BBQ you're attending).
1. Buttermilk Tartlets with Fresh Berries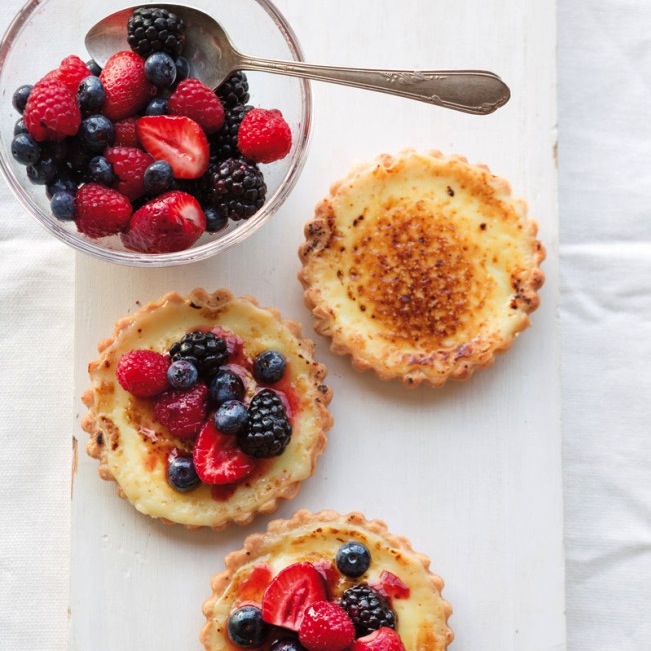 Pint-sized guests in particular appreciate the charms of miniature desserts they're not required to share. These buttermilk tartlets are pretty as a picture, decked out in patriotic hues, and flavored with lemon, vanilla, and a beautiful bevy of berries. Pro tip: Do most of the work making the dough in advance.
2. Pavlova with Summer Berries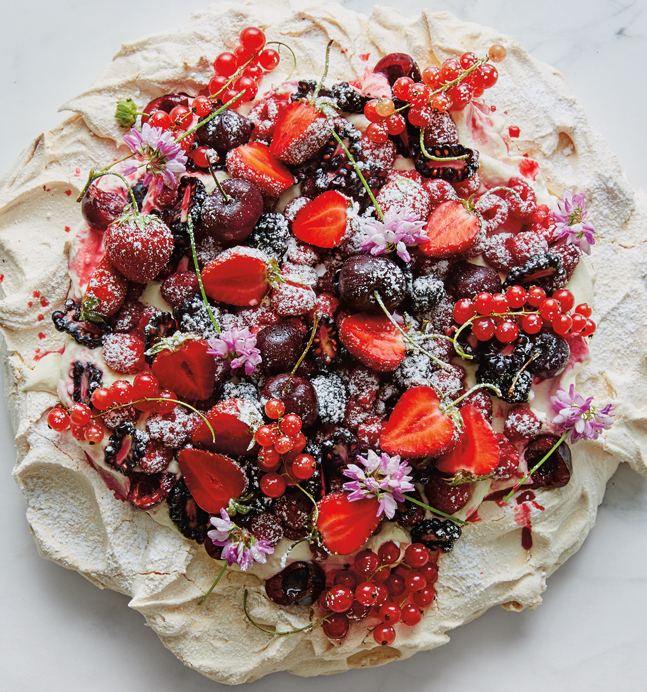 Pavlova is one of those desserts that looks incredibly difficult to execute. But it's not, and it requires a minimum of hands-on time. So consider making one either with rhubarb and poached berries or summer berries and currants. No matter how you slice and serve it, it looks downright American.
3. Cherry Slab Pie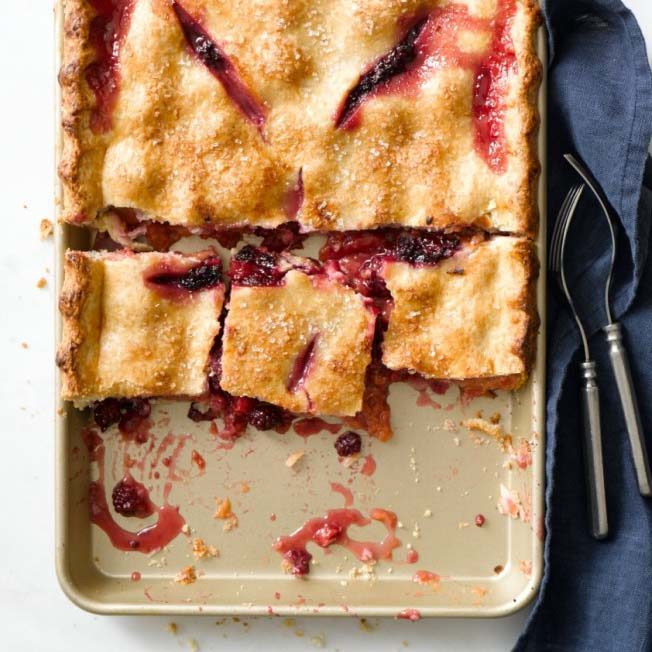 What's as true to the USA as cherry pie? Not a lot. Slab pies are the star players in many a baker's repertoire, as you can make the dough in a food processor, fit it into a sheet pan, and have a huge dessert to feed a crowd. If you need the full color palette of the holiday, drop a few fresh blueberries on each serving.
4. Star-Spangled Blueberry Pie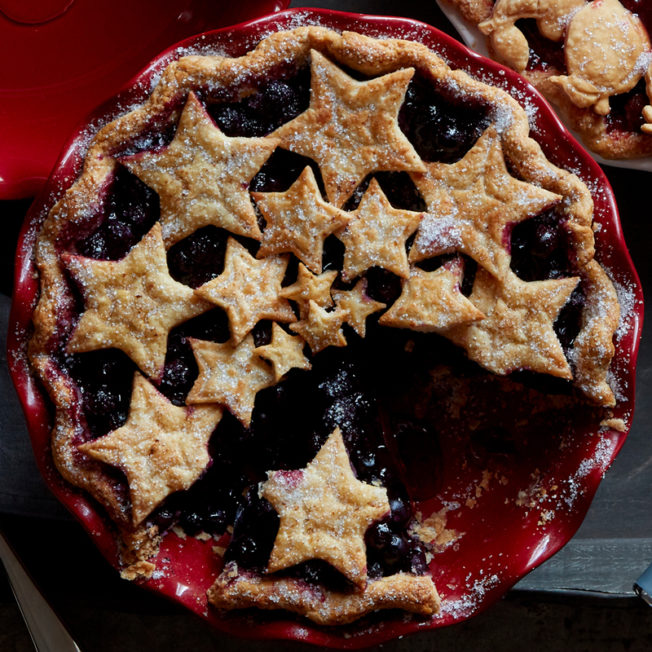 Speaking of blueberries, if there's one pie to give cherry pie a run for its money, it's got to be an oozy, beautiful blueberry pie. This one can be made using fresh or frozen berries, and those star cutouts really put it over the top. A splash of lemon juice and a dash of cinnamon help the fruit filling sing.
5. Wine-Spiked Berries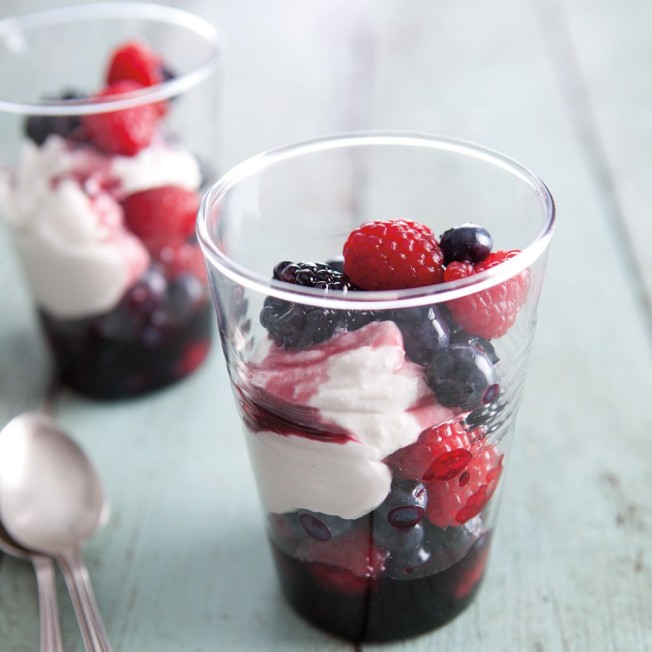 Watching your figure this bathing suit season? This pretty parfait of ricotta, fruit, and red wine should fit the bill nicely. It's an elegant, sweeter riff on the yogurt and fruit you've been having for breakfast, and by macerating the berries in red wine, you make it fit for (adult!) company.
6. Champagne Raspberry Layer Cakes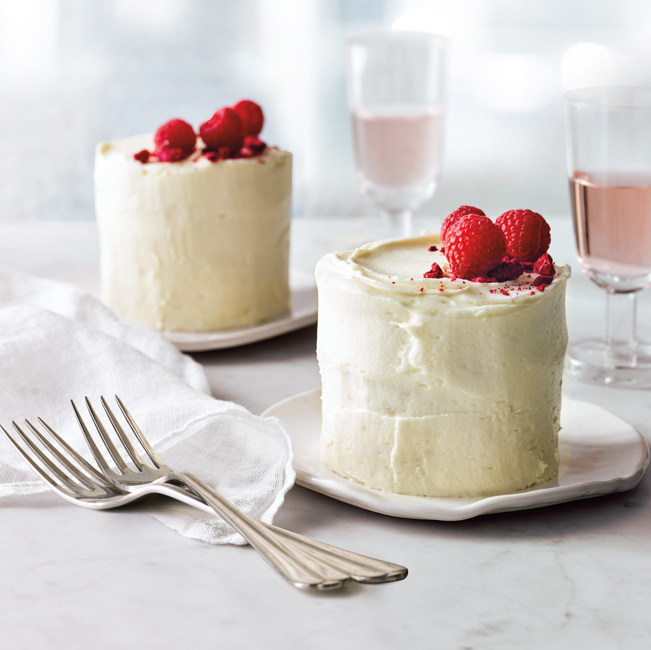 Say the words "Champagne buttercream" to your friends, and watch jaws drop. The frosting on these pretty little raspberry numbers is that good, and that impressive. A simple vanilla buttermilk cake is swirled through with raspberry filling, topped with fresh raspberries, and shellacked with bubbly-infused frosting. Talk about celebratory!