6 Labor Day Food Ideas For an Easy, Breezy, No-Labor Cookout
June 05, 2018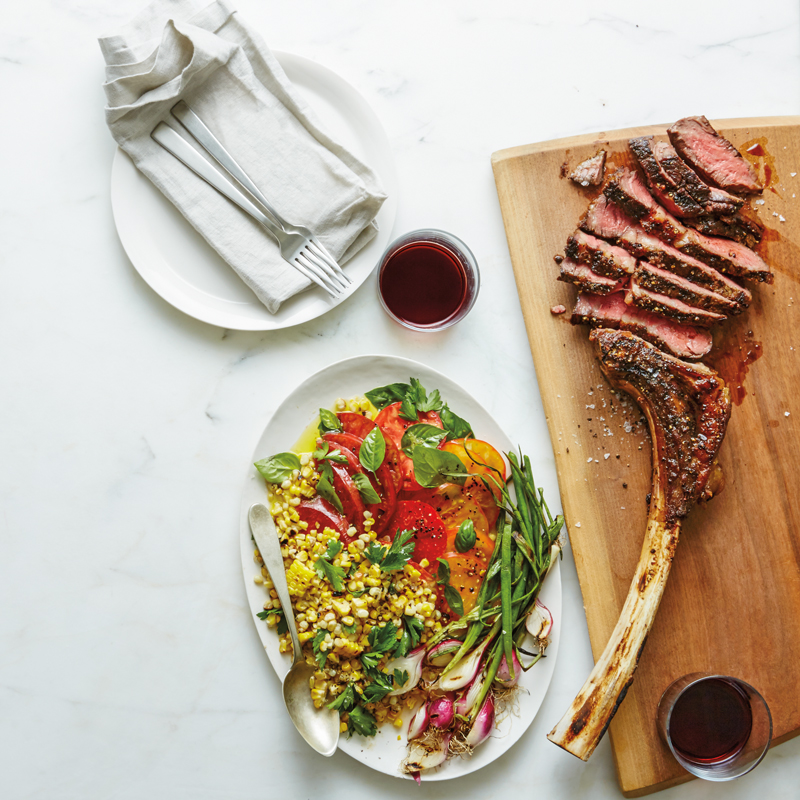 If there is a bad thing about Labor Day, it is that it too often becomes laborious. Somehow we're stuck in traffic, the kids are screaming, the flight is delayed, and you feel a million miles away from a corn salad and rib eye like those shown here.
If you have the luxury of beating the traffic or staying put this year, consider letting that simplistic approach apply to the food, too. Traveling? The rules can still apply. Truly take the labor out of the holiday. Tomatoes on toast; raw corn salads; big grilled steaks; punch for a crowd. Can you do less? You can do less. Here's how.
1. Tomato Bruschetta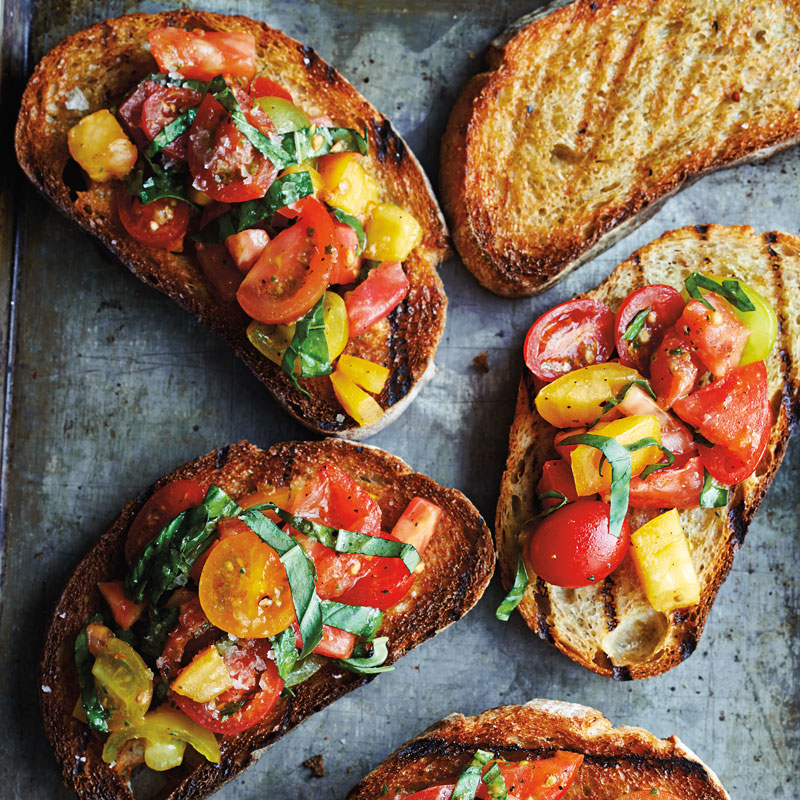 Yes, you could simply serve sliced tomatoes dotted with flaky sea salt. You could, and people would revel in them, because they are the ultimate easy "side salad." (In fact, that exhibits mastery of the labor-free technique we discussed earlier.) But consider this: Grilled bread with salty, oily tomatoes and basil. This is what you always wanted bruschetta to be when you ordered it at chain restaurants or suburban trattorias as a kid, and it never was. Delight in the fact that you can make it in a flash now, as an adult, and it will be everything you craved then.
2. Ros Sangria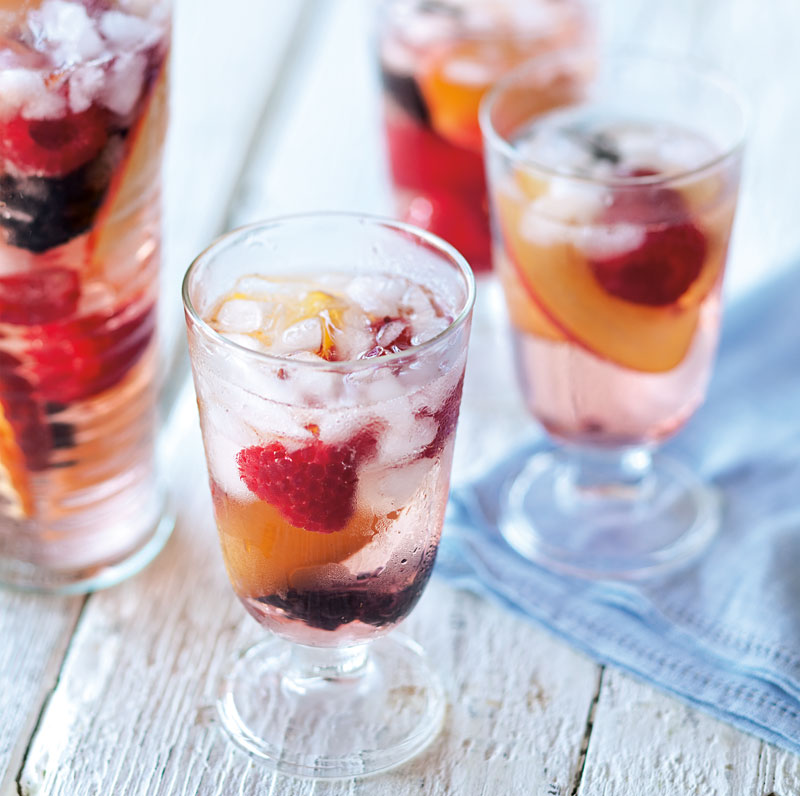 When it's this hot, lead with fruits, vegetables and liquids. What better to wash down fruity tomato bruschetta than fruity ros sangria? Brimming with peaches and berries, it's the make-ahead, big-batch cocktail of your dreams. Lillet and cranberry add unexpected bright notes to the base of ros wine, raspberries and stone fruit. You can even add lime slices or strawberries for more flavor and color.
3. The Best Pasta Salad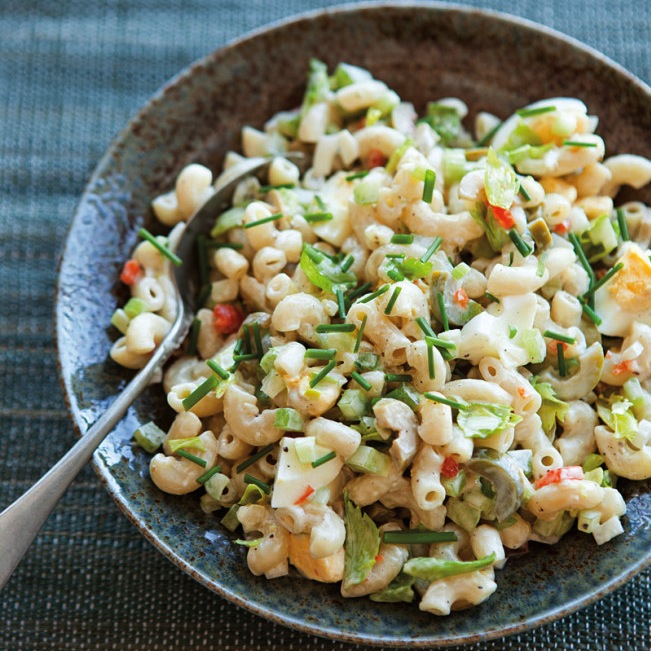 Those of us who love pasta salad adore it not only for its bright, creamy flavors, but for its dead-easy preparation. This recipe is simply killer. Capers, pickles and pickle juice contribute piquant notes; mayonnaise and sour cream deliver all the creaminess you're craving; chives add freshness; pimiento-stuffed olives add an unexpected twang. Pasta salad, folks: There's a reason you always see it on Labor Day.
4. Slow-Cooker Barbecue Beans and Pork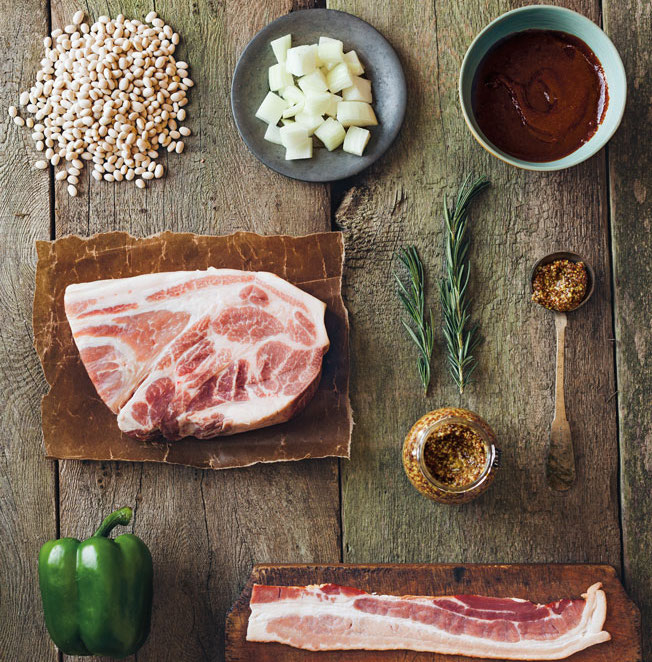 Craving something heftier than pasta salad? Allow us to introduce you to our beloved beans-and-pork side dish. It's got white beans, bacon and pork shoulder, and you can cook 'em all in the slow cooker before the big day and just bust them out as though you'd been slaving over them all morning. How's that for labor-free?
5. DIY Summer Fruit Dessert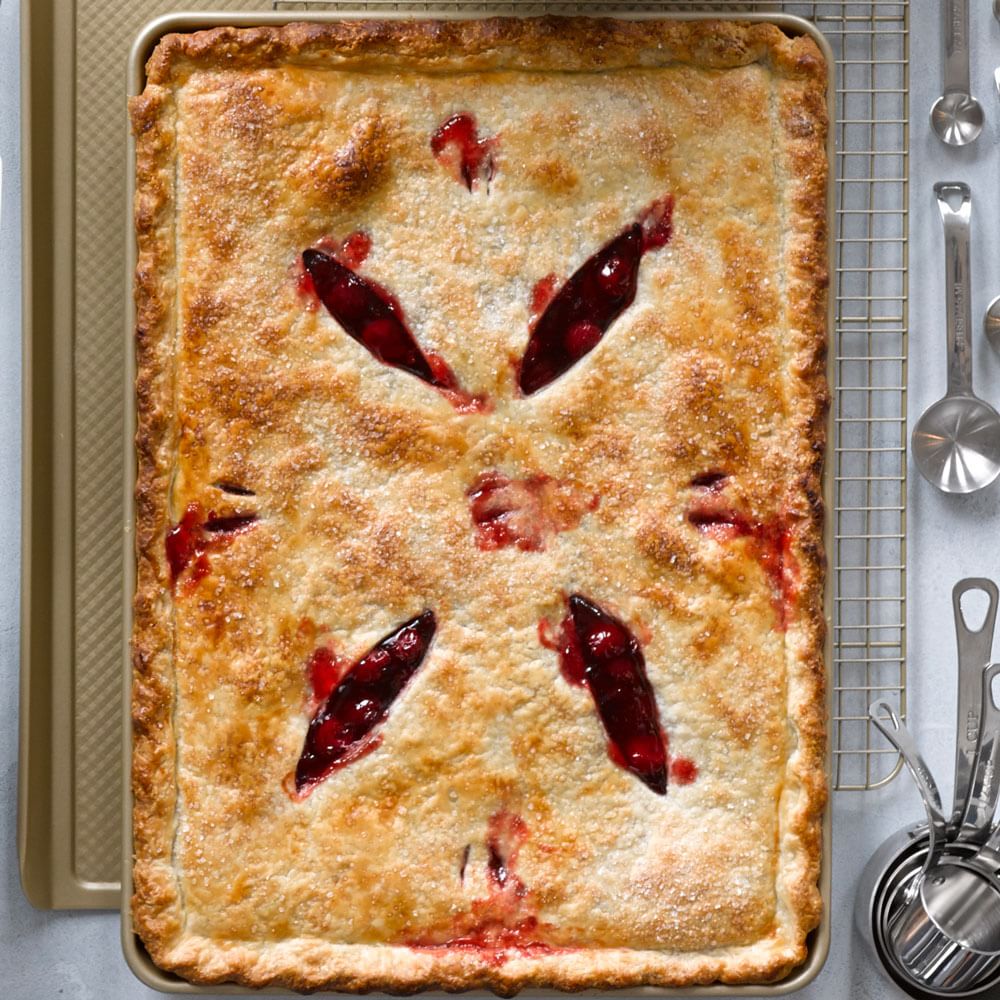 Your aunt showed up with 20 bruised peaches. Or your CSA just delivered four pounds of cherries. It's a good problem to have, and our foolproof DIY summer fruit dessert chart will guide you to the end of the rainbow of stone fruit options to the bubbling, sweet dessert of your summer daydreams. It's so much easier than you'd think to transform good fruit into the crisp, crumble, cobbler, or slab pie you crave (and deserve).
6. Grilled Rib Eye Steaks With Corn Salad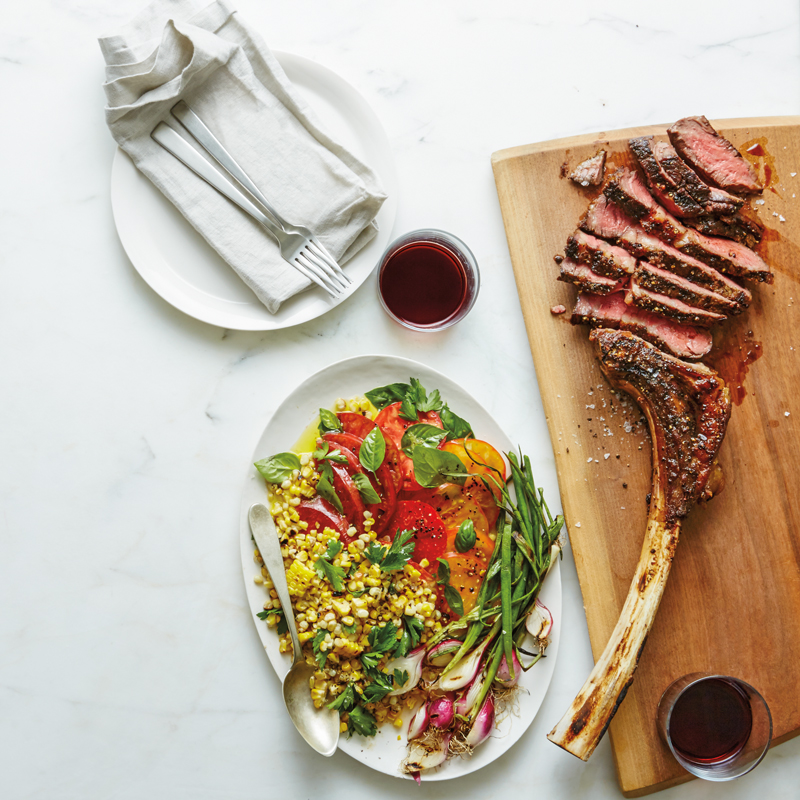 For some, it's not "summer" until you've had a steak hot off the grill. Same goes for corn. Make both, in one fell swoop, and don't let the ingredients list for this recipe dissuade you. It's easy to rub a chipotle paste over a steak and grill it, and you can re-use the paste for other meats for up to a week. Grilled corn is as simple as you remember, and it's easy to pull off even after a few glasses of that ros punch.
Have a labor-free Labor Day, folks!