5 Things to Prep on Sunday for Healthy Lunches All Week
November 28, 2017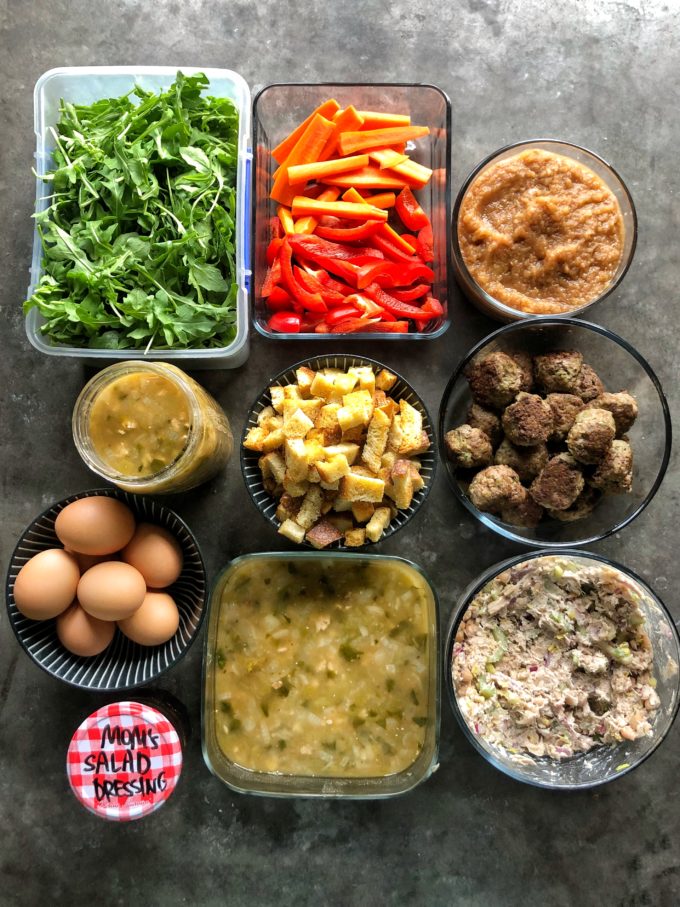 Do you have extra time in the mornings? So much time that you stand around and wonder what you should do with yourself? No, of course not! No one does. Whether you have kids, are a reluctant rise-and-shiner, can never seem to find your keys, or you're a mix of all three (plus seven other factors!), mornings are hectic for every single one of us. So hectic, the last thing we have time for is figuring out how to pack a healthy lunch. Which leads us to either spending way too much money on a sad desk salad, grabbing something greasy, or noshing on a handful of "lunch pretzels" in between meetings.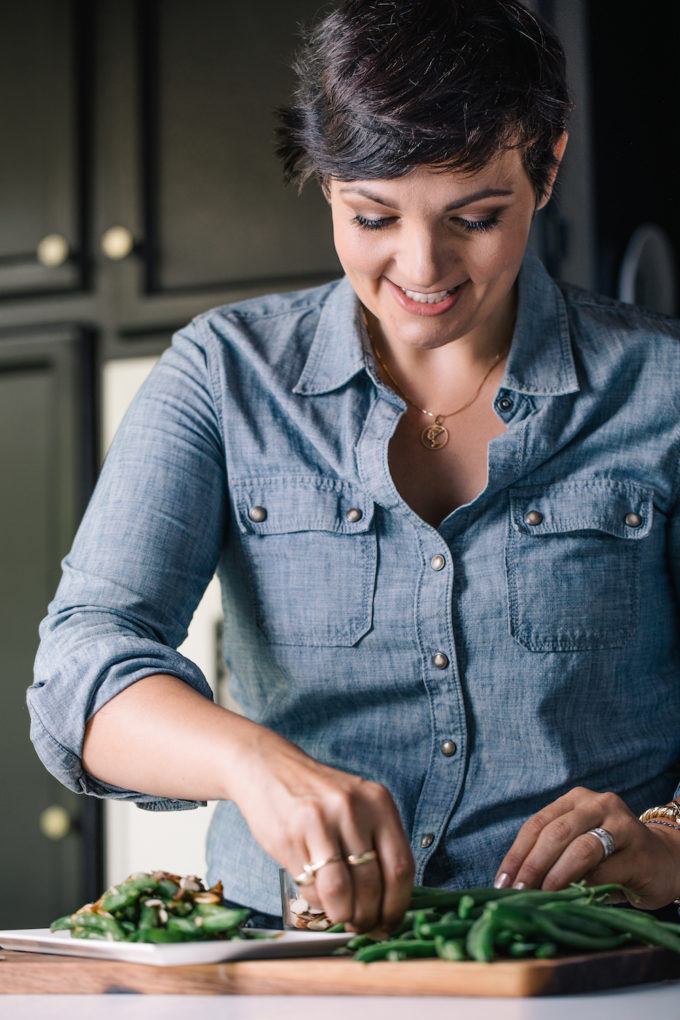 Tracy Benjamin, the blogger behind the super popular blog and Instagram handle, Shutterbean, has your solution: meal prep. "Meal prep is an important way to arm yourself for a busy morning," she says.
Anything that can be done beforehand should be done, if you want to have a good start to the day." – Tracy Benjamin, Shutterbean
But before you start prepping anything, you'll want to make sure you have plenty of containers ready. The fruits of your labors have to go somewhere! Tracy recommends glass Pyrex containers ("I like them because I feel better about microwaving glass over plastic.") and, of course, Mason jars.
And now, onto Tracy's top picks of things to meal prep for the week:
1. Roasted Vegetables
"Sunday nights are roast nights at my house," Tracy says. "I go through the fridge and pantry and roast any vegetable that needs to be used up." She'll later put the roasted veggies into salads or just mix with vinegar and oil to eat as a snack.
Also: We're going to cheat a little here and put all vegetable prep under this category. While some of your produce is in the oven, use the down time to wash and cut up other vegetables and lettuce so that it's ready to go for lunches or after work. "If I'm not careful, I can easily make some bad food choices out of raging hunger while I'm making dinner. I can turn into a snack monster! If I have cut up vegetables with a dip (hummus or a ranch dip), I can arm myself for that moment and bypass the situation completely!" She'll also put vegetables out for her son to snack on. "No arguments from anyone who is super hungry!" she jokes.
2. Hard-Boiled Eggs
While you don't need much when it's time to meal prep, you really do need an Instant Pot. For hard-boiled eggs at the very least. "I make my hard-boiled eggs with my Instant Pot because the shells slip off in an instant," Tracy says. "If I am too busy to sit down to make something to eat, a hard-boiled egg is an easy way to get protein in during the day." Plus, hard-boiled eggs can always get sliced up to go into a salad or grain bowl for an added dose of protein.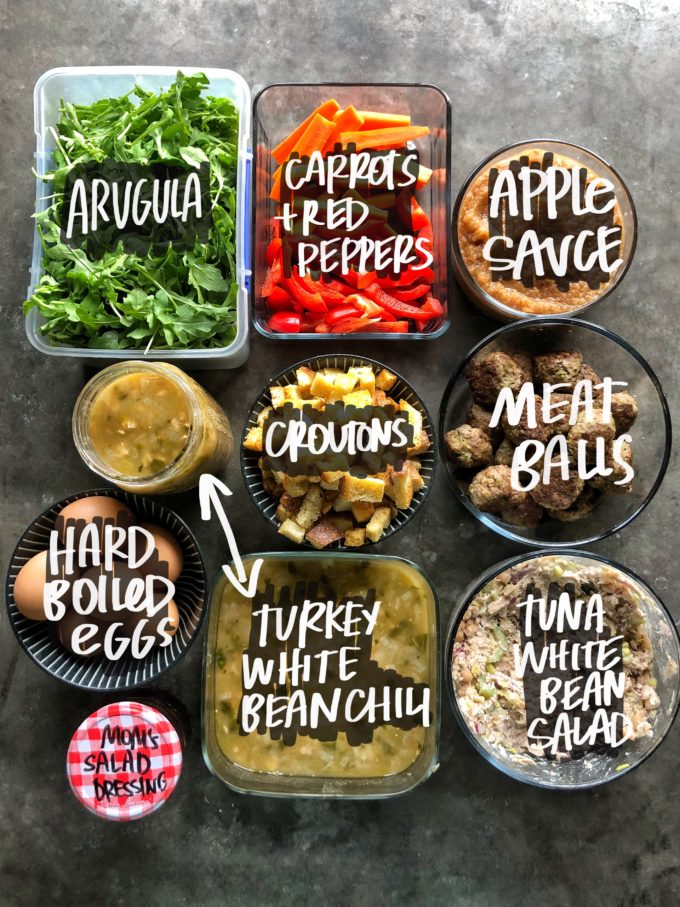 3. Cooked Grains
"Cooked grains add bulk to a salad, and my goal is to eat at least one salad a day, so this helps!" Tracy says. She always preps some quinoa or farro, and beyond salads, she says these grains make great bases if she happens to have any leftover meat or vegetables.

4. Tuna Salad
Tuna salad (or chicken salad) can be eaten in sandwiches or on top of salads. It's even one of those things that's good for a forkful here and there. "My husband works from home so it's good to leave a few things in the fridge for him to pick at," Tracy says. If you're slammed with meetings most of the day, you can grab a bite or two when you're filling up your water bottle and waiting for the conference room to empty out.

5. Vinaigrette
Here, Tracy's talking about any type of salad dressing. "I make my mom's vinaigrette every week. If I don't get around to using it all up, sometimes I toss it into a potato salad." If you're wondering what's so great about her mom's vinaigrette, you should know that it's made with an egg yolk (which you can sub for a dollop of plain yogurt, if you'd rather), garlic, Dijon mustard, oil, salt, and pepper and that's it. Making it even more brilliant: She mixes it all up in a recycled jar. Easy!