49 Stocking Stuffers for Kids & Toddlers
July 01, 2019
Stockings are always a fun part of Christmas morning, and are usually the first thing that the kids rush for after Santas visit. But, it can be challenging to find the perfect little gifts for your little ones. If youre running short on ideas this year, we have good news: there are so many great options for stocking stuffers that are educational, functional and most importantly, fun! Get inspiration from our 49 best stocking stuffers for kids and toddlers.
Clothing & Accessories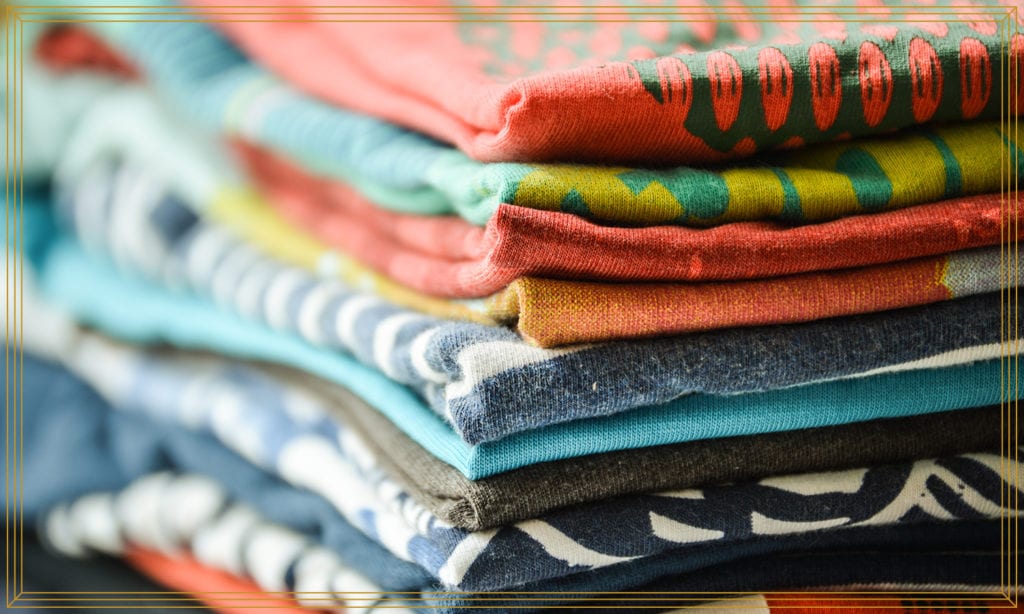 Socks
People often joke about getting socks as a Christmas gift, but everyone needs a new pair every now and then! This is especially true if youve fallen victim to the washing machine eating a pair or two of your childs socks. Plus, who doesnt love warm feet on a cold winter day?
Sunglasses
While a white Christmas makes for a beautiful landscape, the glare of the sun off the snow can be surprisingly dangerous. Sunglasses are a great (and stylish) way to protect young eyes from the powerful UV rays.
Nail polish
Nail polish is a simple and great gift to include in stockings for older girls! To take it up a notch, you can find small manicure kits at many drugstores or department stores.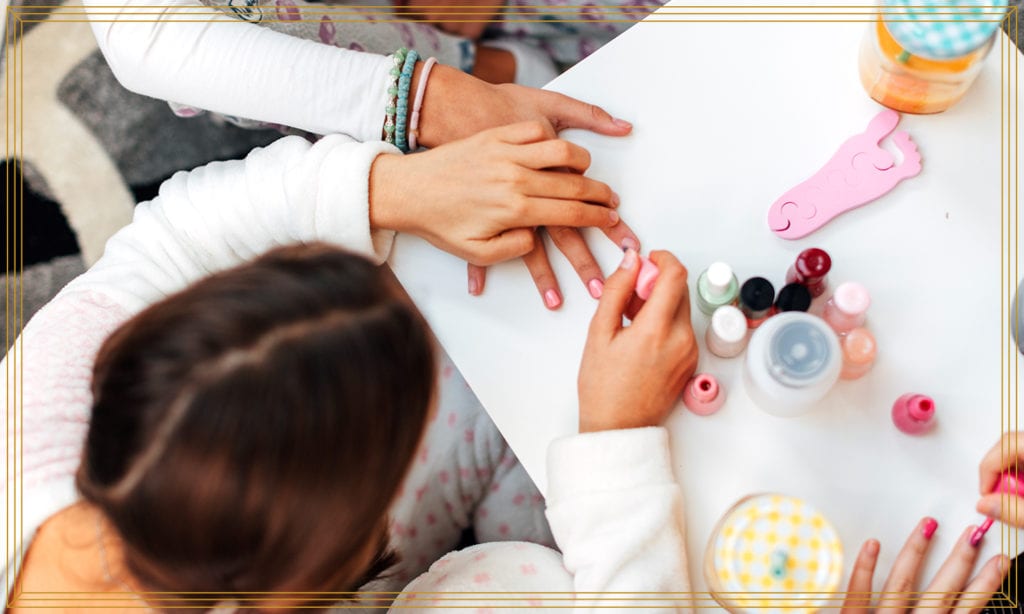 Nail stickers
If you have children that are too young for nail polish, nail stickers are a great alternative! Without waiting for polish to dry, your little one can get back to playing with their favorite new gifts right away. Or, they can add stickers on top of their polish for some added glam.
Pacifiers
Pacifiers are a must-have for both kids and parents! Stock up with this stocking stuffer to ensure theres always one in arms reach this holiday season. Plus, you can get silly ones shaped like animals or even mustaches!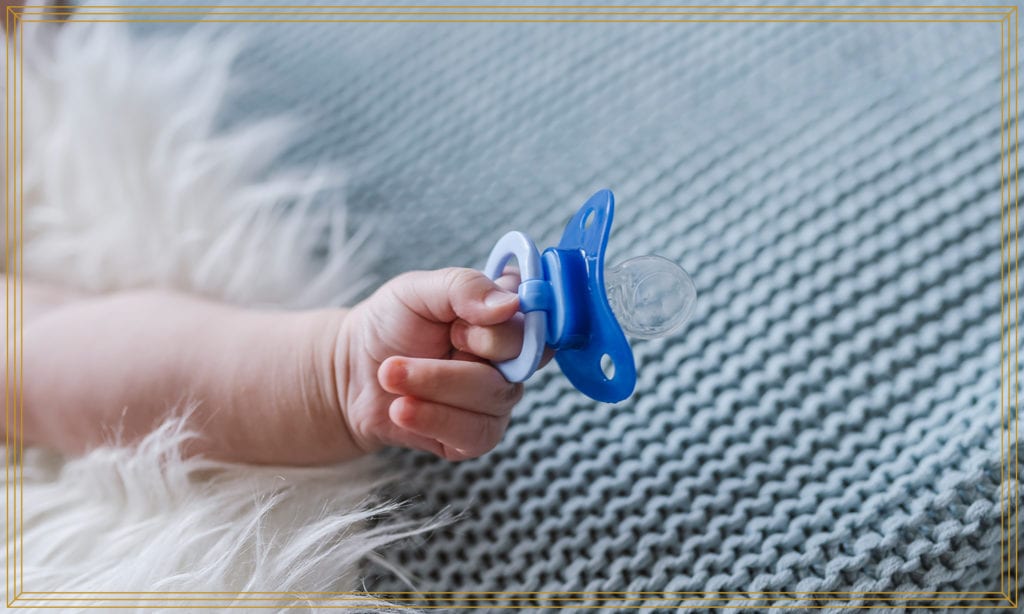 Bib with sleeves
Not just your standard baby bib bibs with sleeves are a great way to protect against extra messy meals like mashed potatoes and gravy. They are also great for arts and crafts time.
Mittens and gloves
Dont send the little ones out in the snow without a new pair of gloves or mittens. Its great to have extra pairs around the house so theres no waiting for wet gloves to dry just pop the new pair on and head back out into the snowy fun!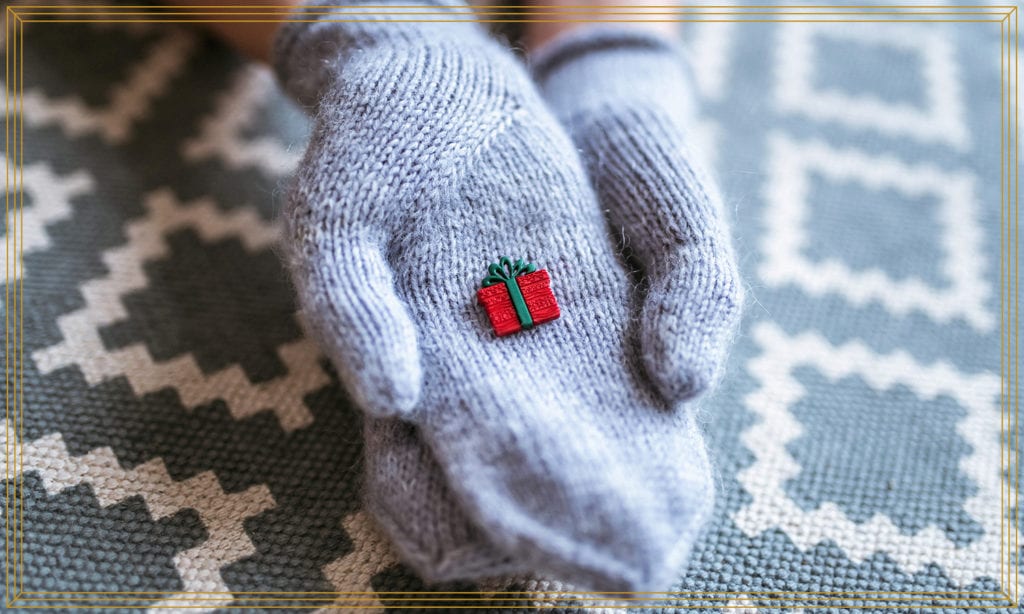 Temporary tattoos
Temporary tattoos are a staple in birthday gift bags or at school carnivals, and they also make great stocking stuffers! You can find temporary tattoos for any theme, and theres something that will match every childs interests and personalities.
Charm bracelet
Charm bracelets make special gifts because you can make them personal for your little girl. Include charms with her favorite animals, foods and shapes and her initials! To make a new tradition, you can give a charm to add on to the bracelet every Christmas.
Monogrammed pajamas
Get ready to take an adorable photo of your kids in their matching personalized pajamas. This a great annual gift too, and you can replicate the same family photo each Christmas to see how everyone has grown!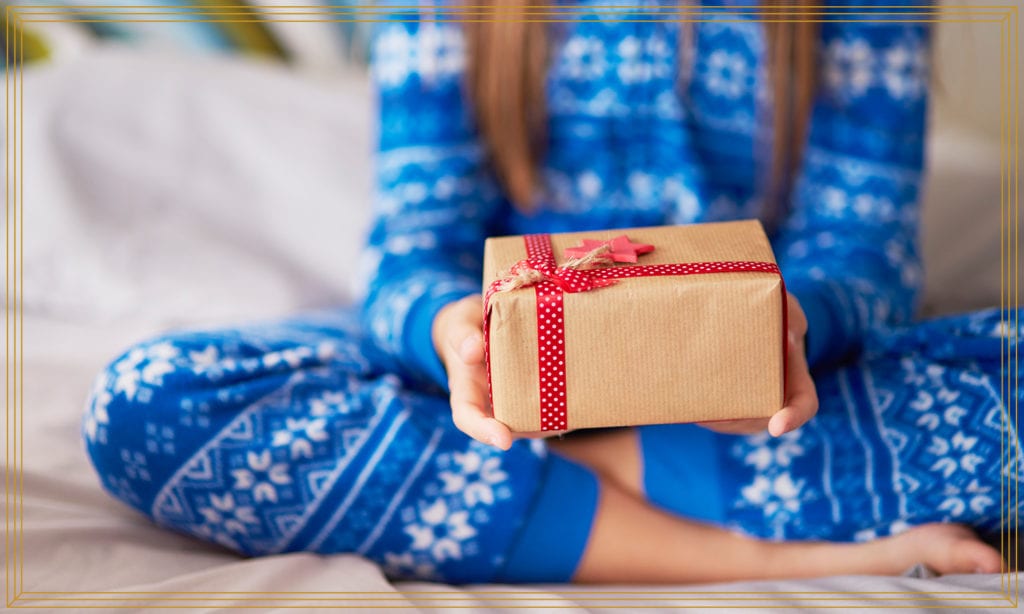 Bathrobes
Make a splash at bath time with a fun bathrobe! Wrap your little one up in a cozy robe after their tub or on any cold winter night. A robe with an animal hood adds an extra bit of whimsy to their new snug wrap.
Developmental Learning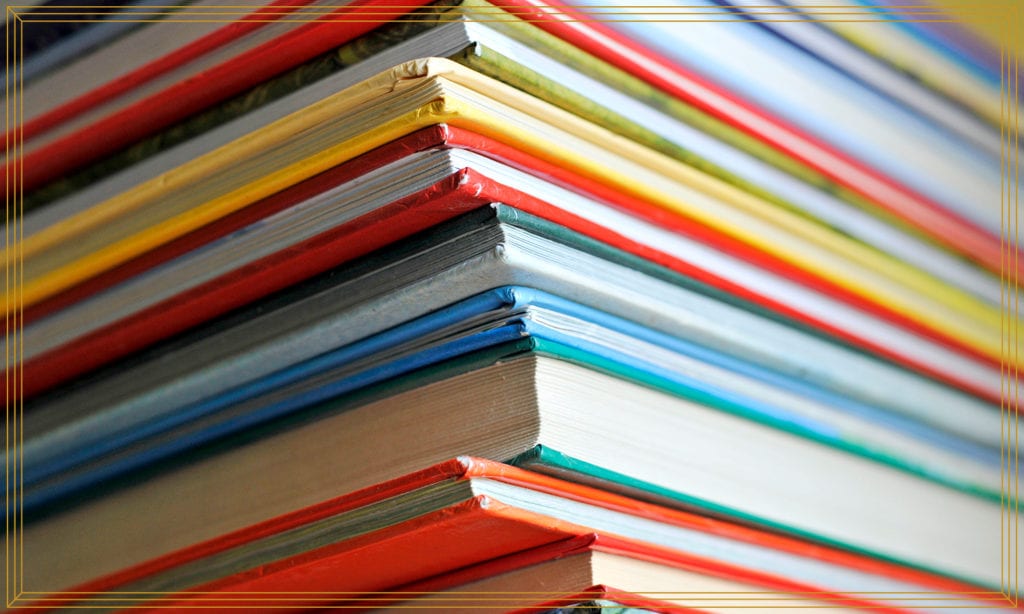 Puzzle cube
These cubes can provide a great mental workout for kids. Playing with one improves their critical thinking and problem-solving skills, and also helps them with learning and matching colors. Plus, itll keep them busy for hours!
Compass
In the age of smartphones and technology, its still important to teach your kids basic survival skills. A compass is a great way to teach adventure-loving children how to navigate the great outdoors.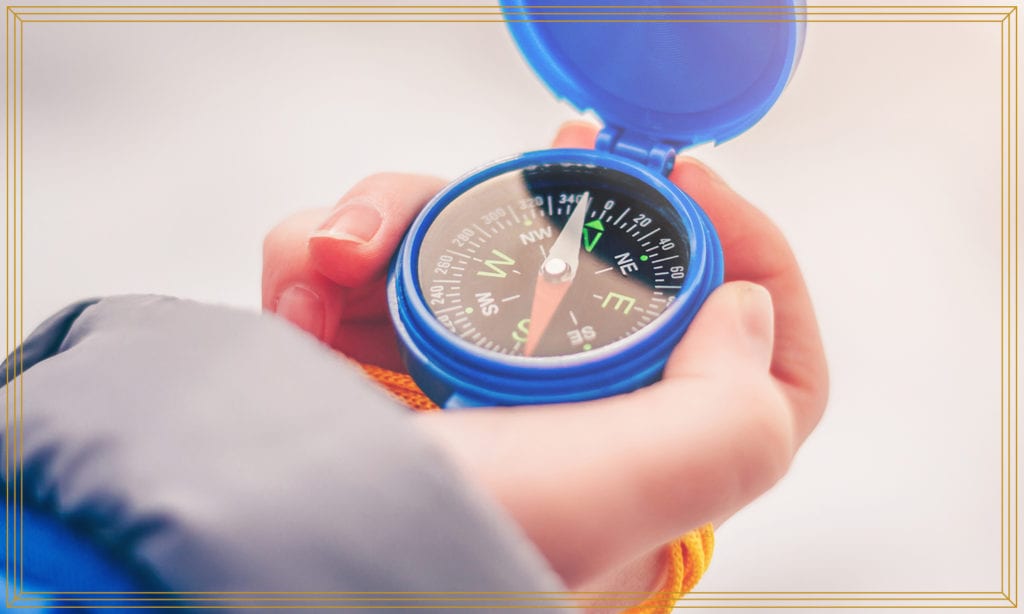 Sensory book
Sensory books are a great way to stimulate your childrens senses and help them learn. They include fabric, textures and sometimes even smells so your child can begin associating certain words with one of the five senses.
Book of crosswords
There are many educational benefits for children using crossword puzzles. For example, crosswords help to expand your childs vocabulary, improve their spelling skills and can even help them learn more about certain subjects. Crossword puzzles are available in a variety of difficulty levels, so theres a book for kids of any age and grade level.

Stationary set
Have the kids write their thank you letters to Santa and family on a new stationary set! Its a great way to practice handwriting, spelling and good manners. Buy them a set with their names or initials so no one loses track of their notes, and pair with a pack of new pens for a complete gift!
Dominoes
While simple in appearance, dominoes can provide a great amount of learning and fun. They help young children practice their numbers and math skills (particularly addition), and also help them learn how to recognize patterns.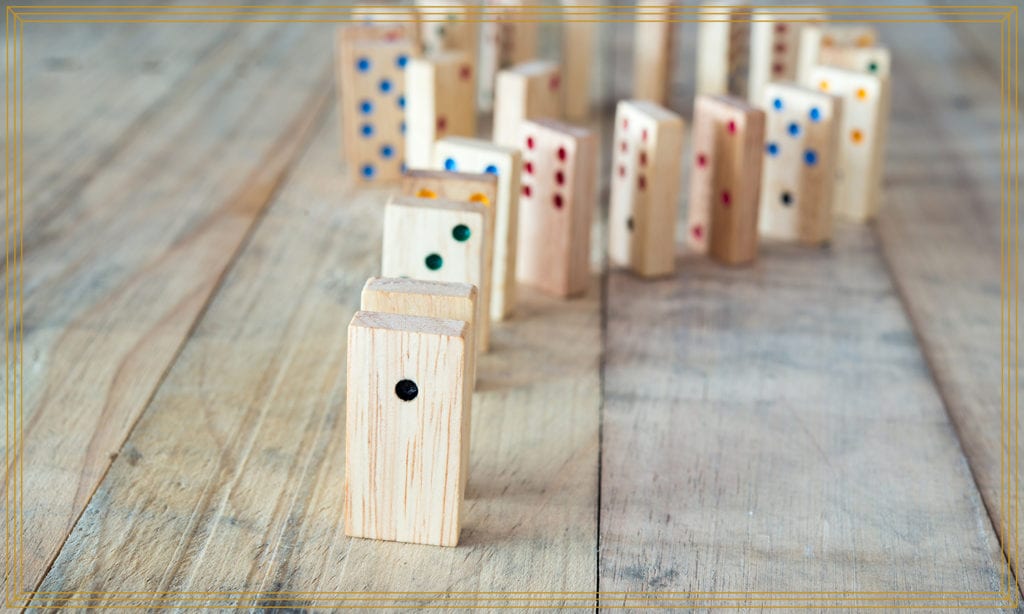 Magnifying glass
A magnifying glass is a great way to introduce kids to the world of science. Theyll have a blast holding it up to objects and watching every small detail become large in their eyes! It will also encourage them to explore and observe.
Building blocks
There are a handful of benefits that building blocks provide for growing minds. It helps improve their hand-eye coordination, improves motor skills, and overall enhances logical thinking. You can also find blocks with numbers or the alphabet to help them practice math and spelling!

Book light
Looking for a way to encourage your kids in reading? A book light is a perfect way to do it! It clips to the back of the book, illuminating the pages so your kids can read better at night, which makes it a helpful tool to have before bedtime.
Fun & Games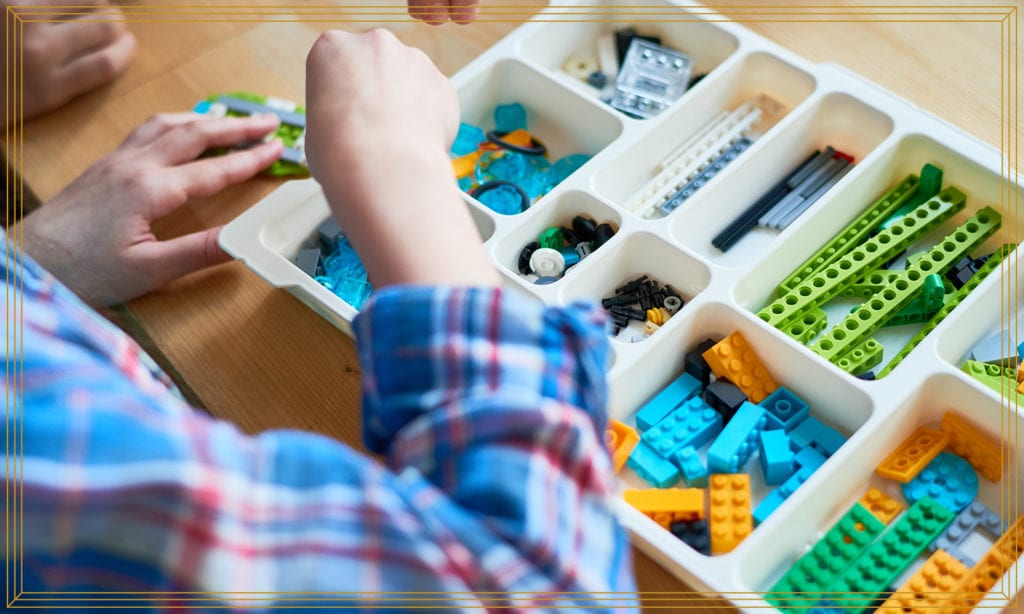 Coloring book
A classic gift that everyone enjoys: a brand new coloring book. Not only is it a fun activity for kids, but there are proven benefits to coloring like motor skill development and increased focus. Pair this gift with a fresh set of crayons or washable markers and be ready to have the little ones entertained for hours!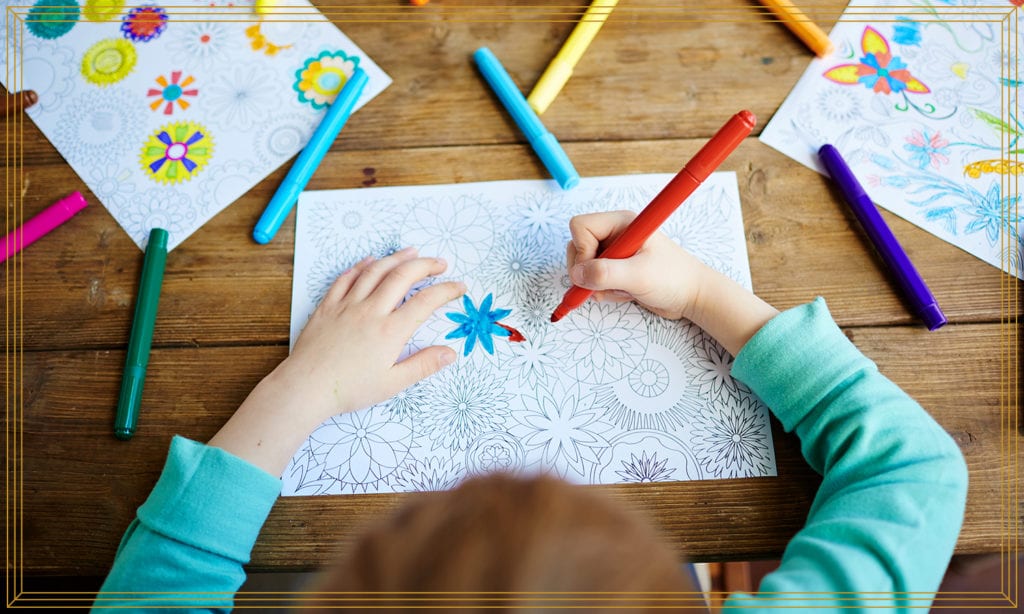 Deck of cards
A deck of cards is the perfect opportunity to teach your kids some of your favorite games from when you were their age. From go fish to crazy eights, there are so many different choices that are fun for the whole family.
Bubbles
Bubbles are a great gift to put in stockings because they can be used both inside and outdoors! Your kids will stay entertained blowing and popping bubbles for hours. And for especially young toddlers, bubbles are a great way to develop visual skills such as learning to follow objects with their eyes.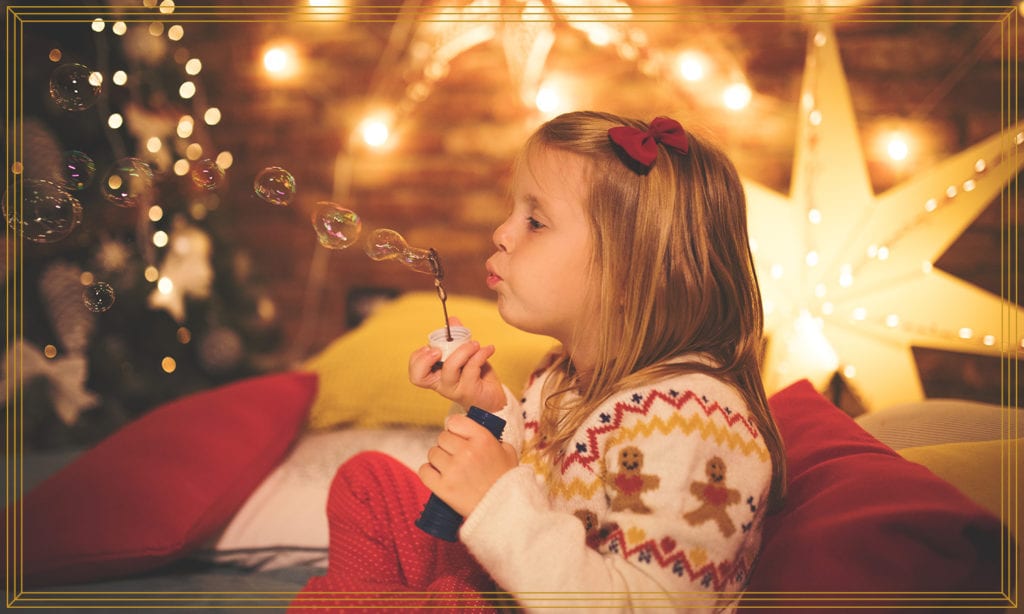 Jump rope
Keep the kids active and moving with a jump rope stocking stuffer. Plus, Mom and Dad can borrow it if they ever want some at-home cardio. Its a win-win for the whole family!
Sticker books
Its wonderful how a simple book of stickers can bring a smile to childrens faces! There are more benefits than just a smile though experts say that sticker pages can help improve bilateral hand coordination. Plus, scratch-n-sniff or fuzzy stickers help to improve sensory development too.
Princess wand
Make your little girl feel like the princess she is in your heart! These wands are typically inexpensive, and you can buy ones that match her favorite TV or movie princess.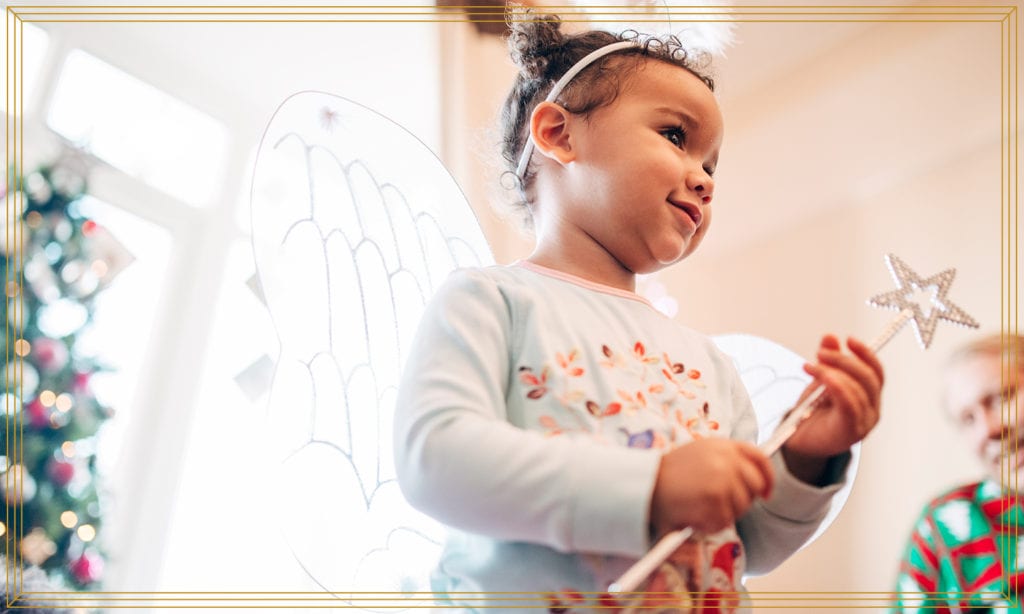 Stuffed animals
Just because most children already have a favorite stuffed animal, doesnt mean they wont be excited about receiving a new one on Christmas morning. Its easy to find stuffed toys that resemble a real-life pet, which is a special way to add a personalized touch!
Finger puppets
Finger puppets are a simple and inexpensive present to get for toddlers, and they also encourage pretend play and storytelling at a young age. You can build your own puppet theater stage so the kids have somewhere fun to tell their story.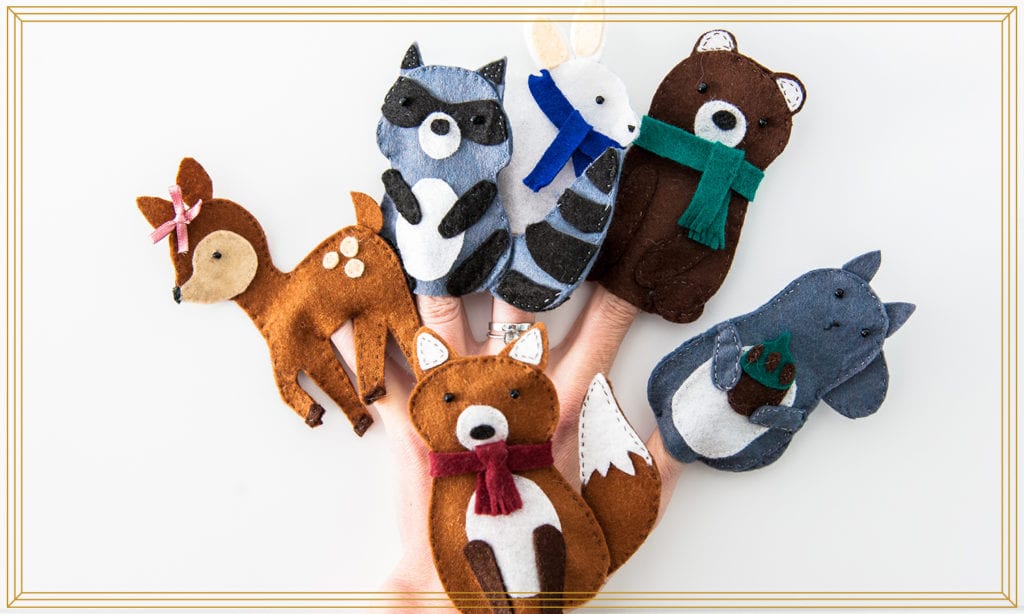 Vinyl window clings
Much like paper stickers, vinyl window clings are a simple sticky gift that is sure to bring a smile on Christmas morning. Kids will have a great time sticking these on to windows, and they are super easy to remove and clean. Get them in snowflake shapes to add to your winter wonderland!
Toy cars
Get ready for race tracks all around your house when you gift your kids with toy cars. Let their imagination run wild as they get creative with tricks and flips.
Playdough
This classic modeling toy is great for kids of all ages. Available in almost any color, your kids can create model versions of burgers, cars, people … the possibilities are as endless as their imagination! You can also make your own playdough as a fun project to do with the family.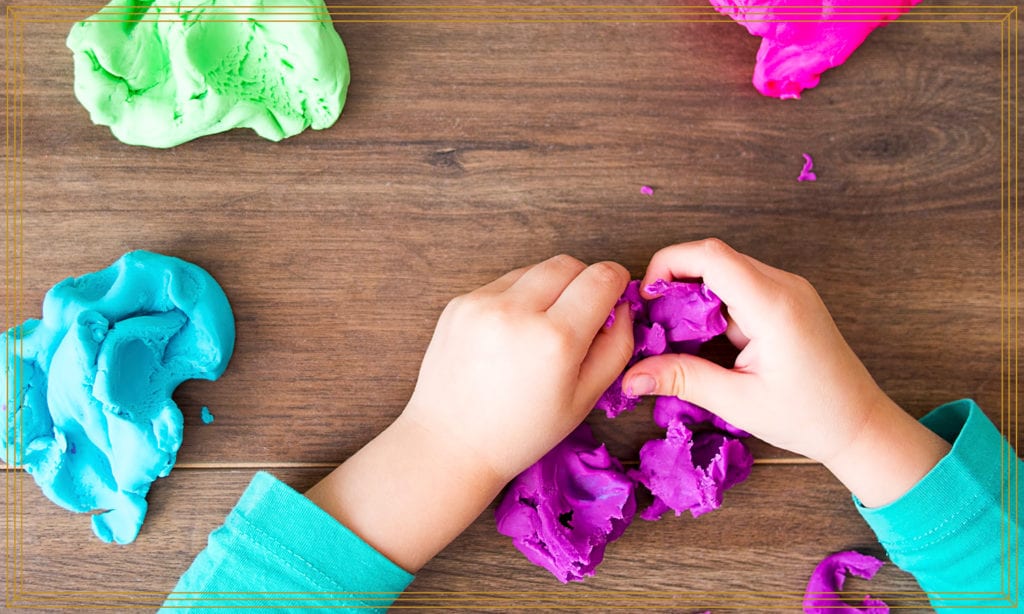 Dolls and action figures
From fashion dolls to superhero action figures, theres something for every child on your holiday shopping list. Action figures allow a young imagination to create their own stories, while dolls help to teach how to nurture and care.
Candy & Treats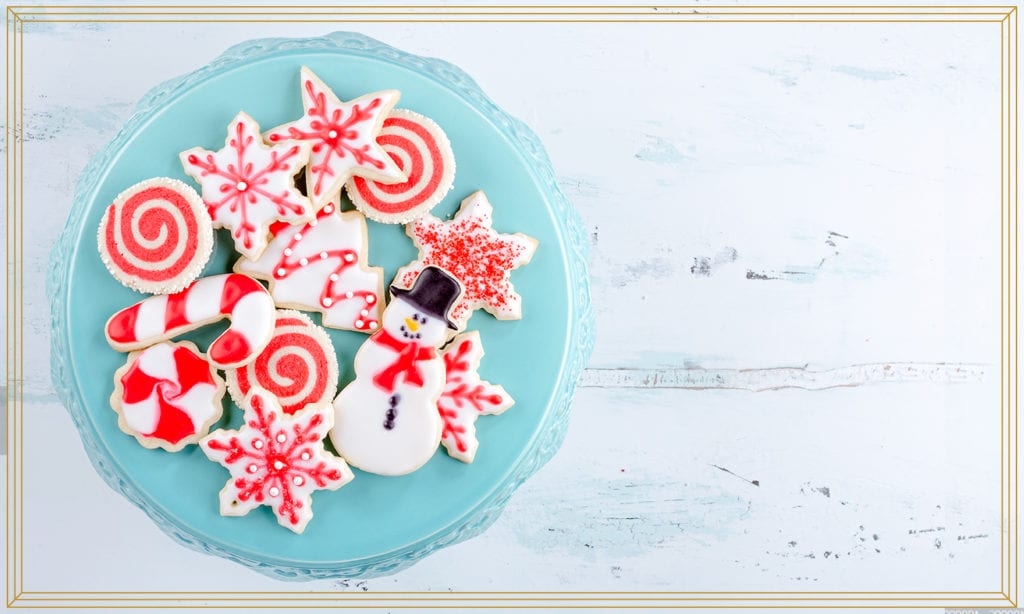 Flavored candy canes
Candy canes are the quintessential treat for Christmas! But no need to stick with the classic peppermint flavor popular candy brands have created their own unique flavors so theres something everyone can enjoy. Hang these on the outside of the stocking so its the first thing the kids see!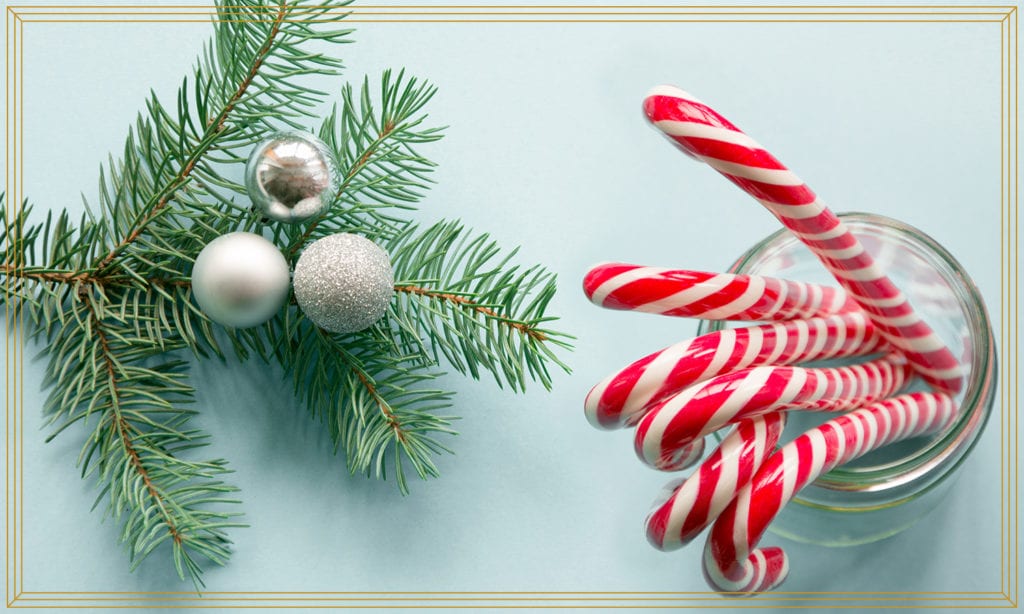 Applesauce packets
If theres already been enough sweet treats this holiday season, replace the stocking candy with something like applesauce packets! While its still a delicious snack for the kids to enjoy, you can feel better about this healthier alternative.
Christmas cake pops
Who doesnt love a good cake pop? These trendy desserts are great for when youre on-the-go, so your kids can enjoy one in the car on the way to grandmas house later in the day. You can buy cake pops that are shaped like reindeer, elves or Santa for extra holiday fun.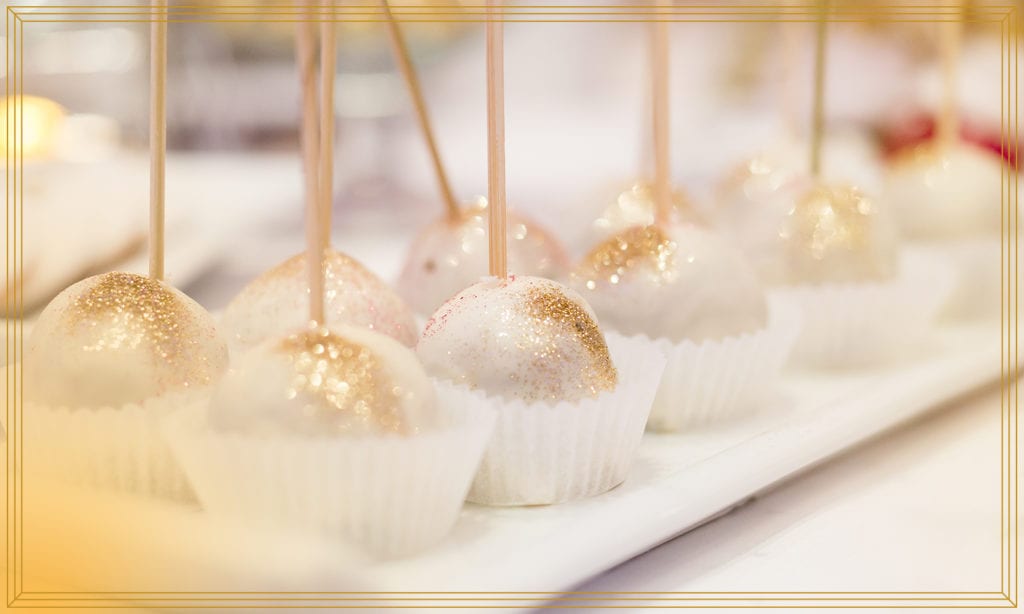 Sippy cups
Worry about one less dinnertime mess this holiday season by gifting your little ones with a brand new sippy cup! Plus, its important to replace sippy cups when you start to notice deep scratches or grooves in them, as they tend to harbor bacteria that is bad for baby.
Cookie cutters
While gingerbread men are a winter classic, cookie cutters of all shapes and sizes are a great way for the kids to create a unique, sweet treat. There are tons of holiday shapes available too, like bows, candy canes, snowflakes and more!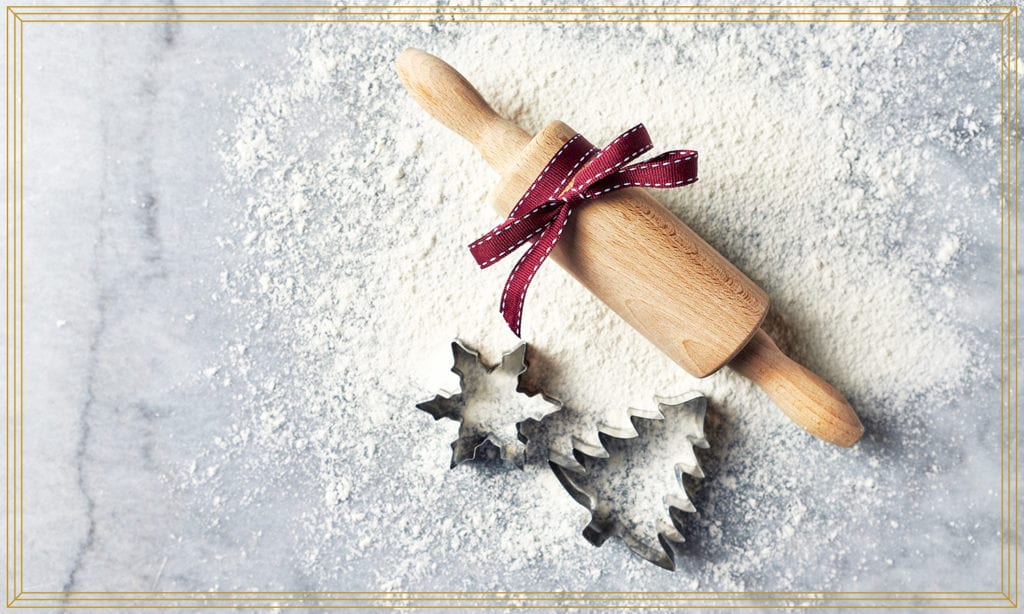 Oranges
The old tradition of putting an orange (or clementine) in Christmas stockings comes from a story dating back hundreds of years. Its the legend of Saint Nicholas, and the orange has become a symbol of generosity and caring for others.
Reusable crazy straws
Reusable straws are better for the environment, so why not help your kids ma