18 Holiday Hacks from Iconic Chefs & Celebrities
June 04, 2019
If youre hosting a festive feast this holiday season, its likely that you have an ever-growing to-do list that keeps getting longer. From grocery shopping to preparing the food, creating lavish centerpieces on the dining table and keeping your guests entertained, playing host can be a stressful job.
To help keep your stress levels low and spirits high, weve gathered the best holiday hacks from chefs and celebrities to get your dinner on the table faster, easier and tastier. Theyve got your back to make sure your holiday season goes off without a hitch!
Food prep hacks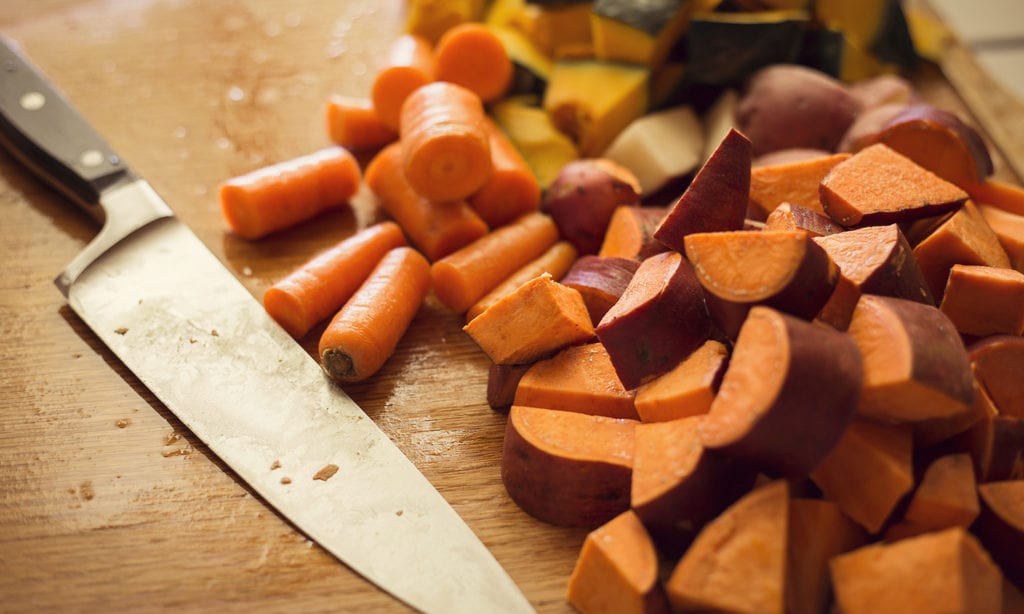 Lay all of your plates and platters on the dining table, and label them with sticky notes describing which food will go on that plate. This will help you from second guessing yourself come serving time!

Giada De Laurentiis, Food Network host
You can make your gravy ahead of time as much as a week early and freeze it. This way, you dont have to rush to make it while the turkey is resting.

Andrew Zimmern, Travel Channel host
Let your turkey sit in the fridge uncovered the night before you start cooking. This allows the skin to dry out, which makes it crispier when its cooked.

Geoffrey Zakarian, executive chef and Food Network judge
Be sure to get a good nights sleep, delegate tasks and side dishes to others, and treat yourself to a glass of champagne when all is said and done.

Gordon Ramsay, world-renowned chef and restaurateur
To avoid some of the typical stresses that come with cooking a feast, prep as much as you can in advance. Freeze casseroles and pre-season your meats, then pop them in the oven when youre ready!

Jamika Pessoa, Food Network personality
Cooking hacks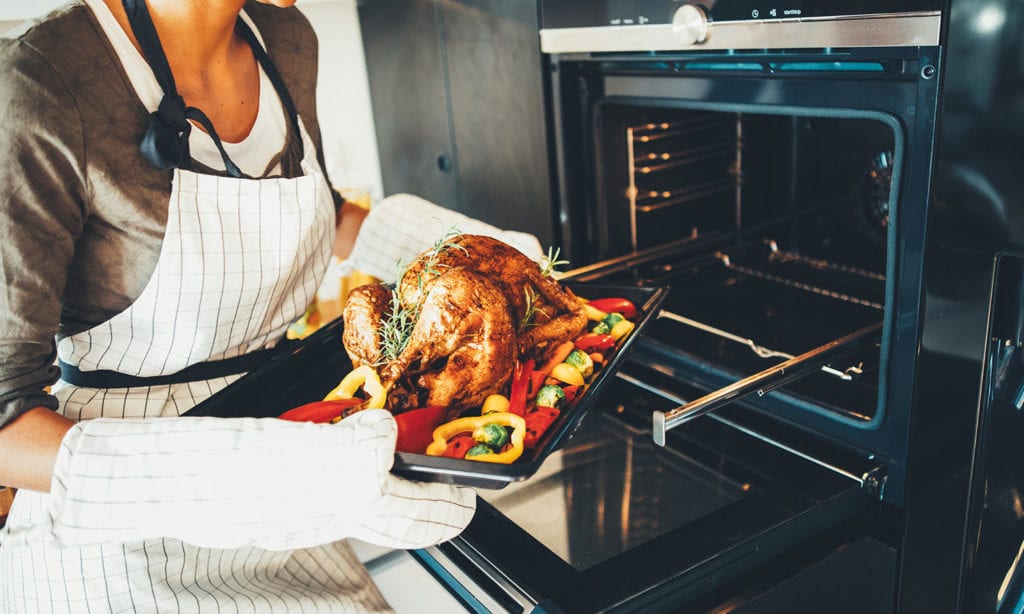 Once the turkey comes out of the oven, let it rest for about an hour. When you slice it, the juices wont run all over and youll end up with a super tender turkey!

Ryan Hardy, executive chef
After carving the bird, put it on a tray and cover it in hot chicken stock. This ensures your turkey is hot and juicy!

Bobby Flay, celebrity chef and restaurateur
Cut large potatoes into chunks and place them under the turkey as a roasting rack theyll get a delicious flavor from all the turkey drippings and youll save space!

Alex Guarnaschelli, executive chef and television personality
Once youve finished making your gravy, store it in a thermos until its time to eat. This not only saves you reheating time, it also ensures your guests enjoy a delicious and warm gravy.

Ryan Scott, chef and television personality
If youre a fan of both sweet and savory, try making an easy glaze with jam, stock and herbs that creates a mouthwatering sweet exterior for your turkey.

Sunny Anderson, Food Network personality
To get a photoshoot-ready turkey, brush your bird with balsamic vinegar 10?C15 minutes before pulling it from the oven.

Lidia Bastianich, television host and bestselling cookbook author
Cleaning hacks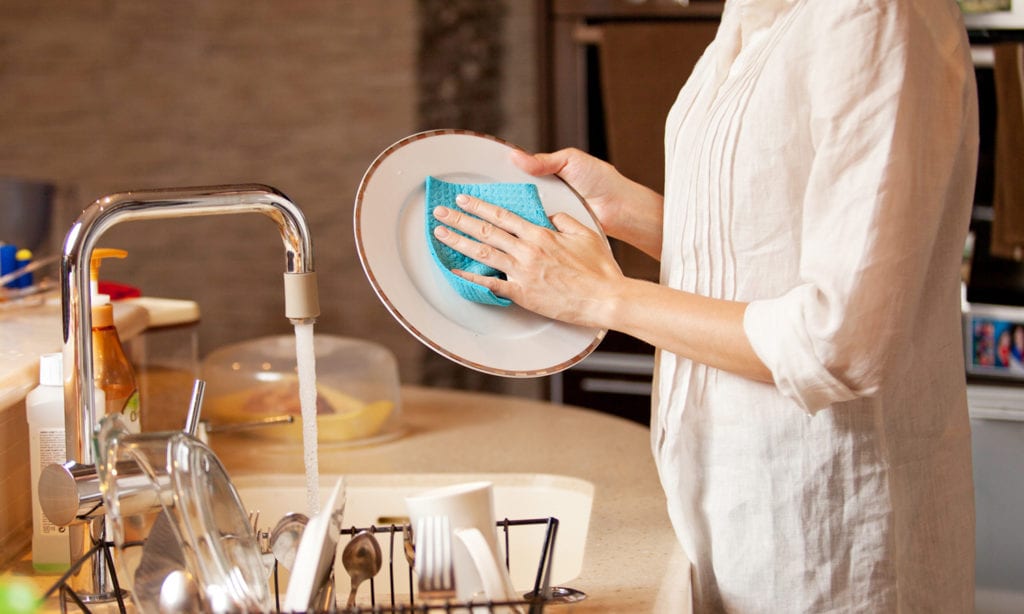 Similar to sous vide cooking, cook your turkey in an oven-safe bag to make cleanup easy. Bonus: it also helps make your turkey more tender!

Devin Alexander, chef and cookbook author
Dont wait until everything is finished to begin cleaning! Wipe down your work station as you go, and keeping a garbage bowl for scraps and peels to make cleanup a breeze.

Devin Connell, restaurateur and Food Network Canada host
Hosting hacks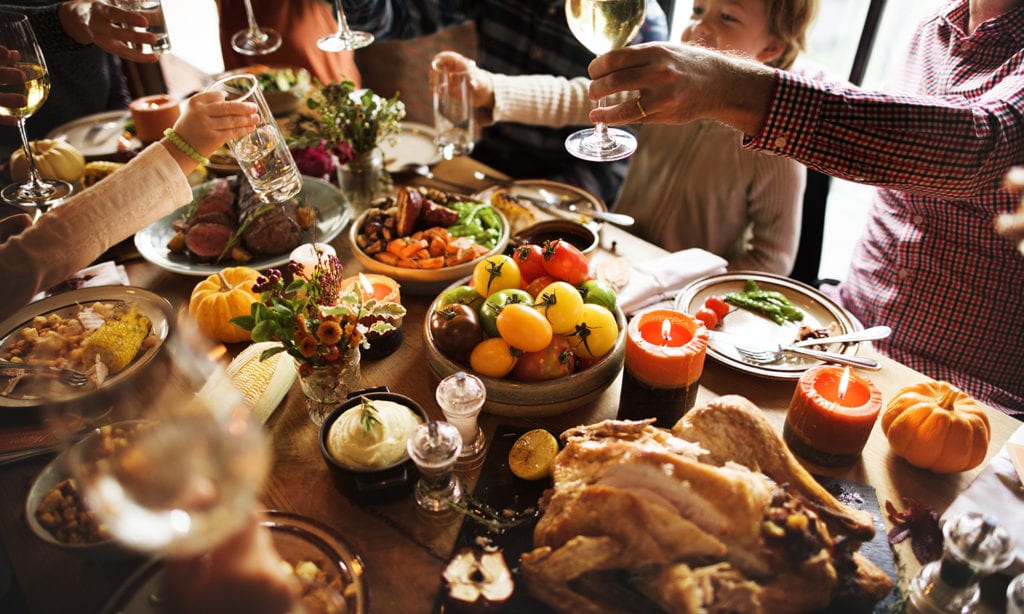 While youre busy preparing the feast, take some extra stress off yourself by creating a make-your-own cocktail station for guests. Not only is it one less thing to worry about, it also allows your guests to make their drinks exactly how they prefer.

Ali Larter, actress
Hosting your relatives for a holiday dinner? Add a personal touch to your table decor by using childhood photos of each family member instead of name cards. Then reminisce about your favorite family memories!

J.J. Johnson, award-winning chef
Its totally okay if you opt for some store-bought items for part of your meal! Just replate these items on decorative platters to make the dishes that arent homemade a bit more festive.

Kristen Bell, actress
Kids tables are great during mealtime, but its important that your young guests are entertained throughout the duration of your party. Consider setting up an arts and crafts table to keep them occupied!

Tiffani Thiessen, actress
Before your guests arrive and the chaos of the party begins, have a playlist ready to go. Music is an important factor in setting the tone of the party, so make it festive!

Gwyneth Paltrow, actress and author

Whether youre hosting your first or your 50th festive dinner party, these holiday hacks are sure to help make your life a little bit easier! To check a few more items off your to-do list, weve got you covered on everything from decor to personalized tableware. Dont drain your energy worrying about every little detail, and focus instead on what is really important: spreading holiday joy and spending time with your family and friends.