135 of the Best Christmas Gifts
June 15, 2018
Finding the perfect Christmas gift for a loved one can go from easy to extremely difficult in less than a minute. How do you know which gift is best for your friend, family member, and significant other? Whether you need a gift for an artist, adventurer, lover of pop culture, or just someone who loves to entertain weve curated gifts just for them.
Simply pick the recipient, choose their personality type, and the gift generator will give you a variety of gift ideas for them at various price points.
---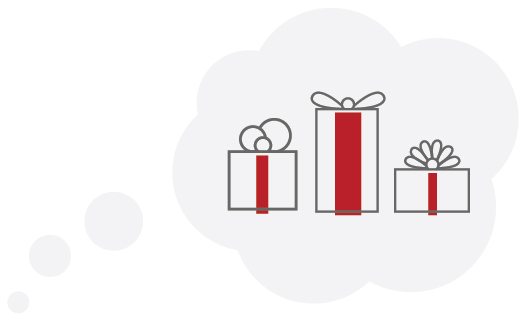 135 of the Best Christmas Gift Ideas
---
Hand Warmers
Whether on a camp out or just a stroll around town, hand warmers are the perfect gift for those who like to venture. They come in a variety of colors and are great for any age.
SPF Lip Balm
One can never protect their lips enough. During hot weather, cold weather and anytime of the year, this will always come in handy.
Reusable Coffee Filter
Not only are these great for the environment, but they are cost effective and reusable. Perfect for a trip out in the woods.
Lightweight First Aid Kit
This is great for anyone with kids, an office setting or an outdoor trip. They now come in small cases with things such as sterile bandaids, towelettes, antibiotic ointment and other needs.
Functional Backpack
For the person on the go. Weatherproof, multiple storage compartments and gadget friendly pouches are a must.
Cigar Flask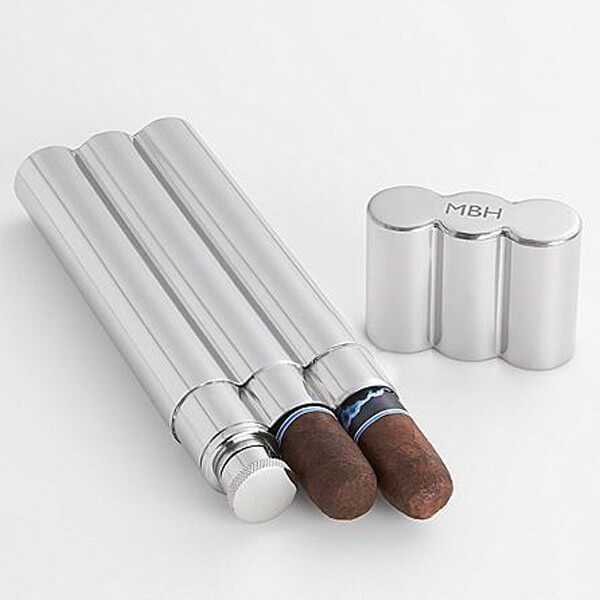 We all know a cigar aficionado. This cigar flask will let them enjoy their indulgence anywhere they go!
Travel Book
For the daydreamer, give them a book that will inspire their next getaway.
GoPro
Life is an adventure. Capture every moment of it with a GoPro - if they are extra adventurous, consider a drone.
Tent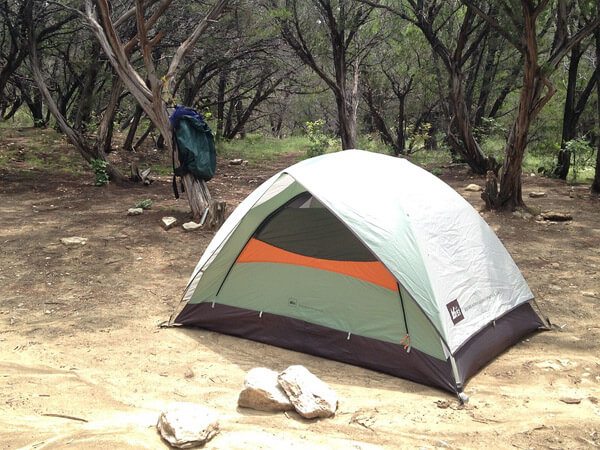 What's better than watching the stars under a warm tent? Surprise your loved one with one -- and throw in a road trip!
GPS Watch
These are great for runners, hikers and or someone trying to get in better shape. Great for any age and looks cool too!
Headlamp
For someone who loves the trails. Consider a headlamp with best battery life.
Camera Strap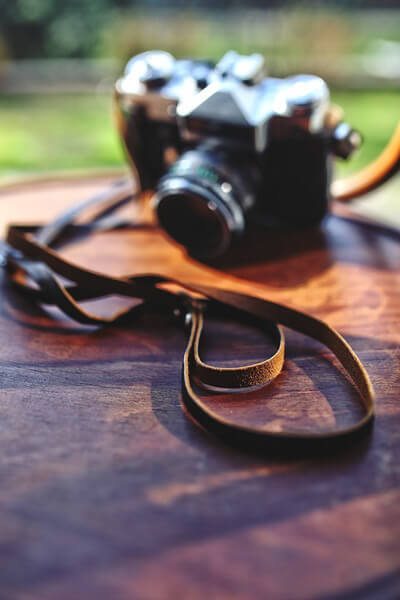 Whether a functional, decorative or wrist strap, the photographer in your life will appreciate this thoughtful gift and remember you each time they take their camera out for a ride.
Bluetooth Headphones
Keep them connected and safe with handsfree blutetooth headphones -- perfect for conversations in the car.
Multifunctional Phone Case
A phone case that holds your credit cards, cash and even your keys is perfect for the minimalist in your life.
Pour Over Coffee Kit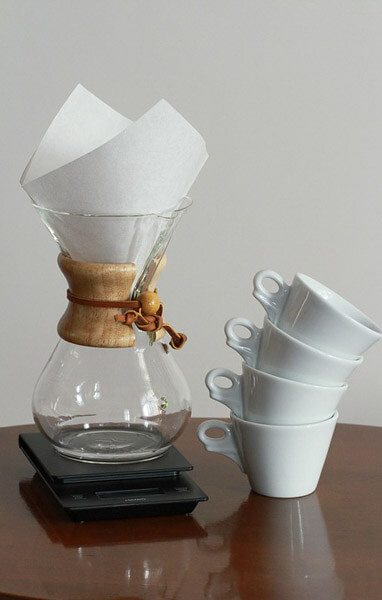 Getting the perfect coffee is a craft, and for the coffee lover this is a must.
Tech Organizer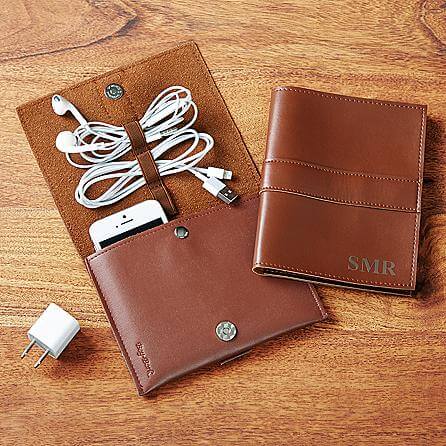 Let's face it, in a world of tech gadgets we need help keeping all our cords organized. This tech organizer is great when you have to grab and go.
Fun Socks
Toasty nights call for toasty feet. Impress your lovelies with colorful, warm, fuzzy socks.
Birthstone Jewelry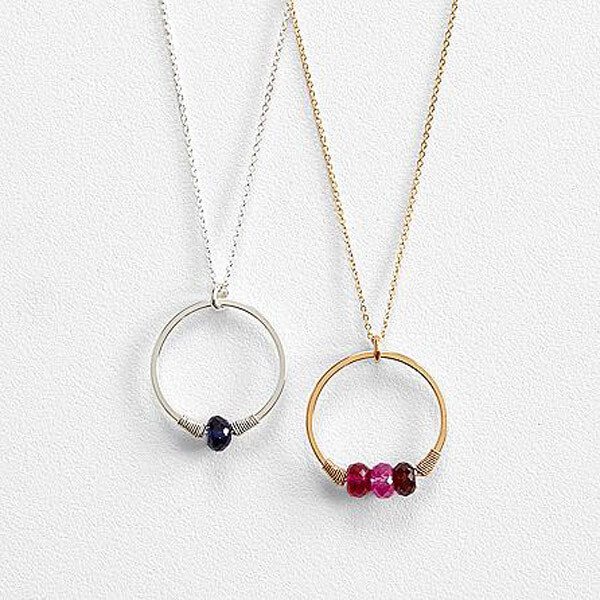 This artisan customized birthstone necklace allows her to always carry her loved ones with her.
Christmas Music Album
Set the party mood with some catchy Christmas tunes. Keep it classical, pop or rock and roll. A little dancing never hurt anyone.
Perfume Candle Set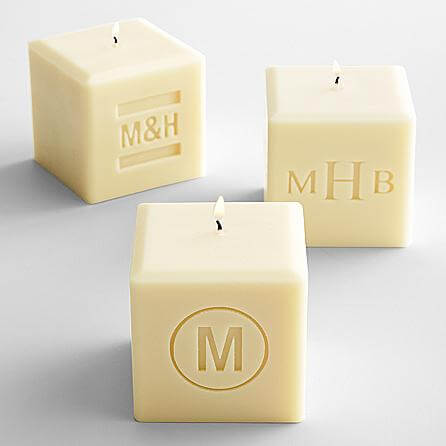 Candles are the perfect setting for a quiet night in, a party decoration and even a romantic dinner.
Comfy Slippers
Anyone would enjoy a pair of cozy comfy slippers. Get kids their favorite cartoon character.
Makeup Subscription
It can be Christmas all year round for the beauty maven. A yearly supply allows her to sample different brands and trends.
Photoraphy Book
You don't have to be a photographer to enjoy a book with beautiful pictures. There are a variety of topics to choose from ranging from landscapes, fashion, sports and pop culture.
Wireless Headphones
Help someone bounce to the beat of their music with wireless headphones. Wires can get in the way especially if they are running around the city.
Essential Oils Set
Oils help with ailments and relaxation. Give someone a "lift me up" with a kit -- one for every mood.
Leather Agenda
For someone a little more traditional, a leather, durable agenda will keep them organized without having to rely on their phone.
Laptop Case
For the person who has everything, a stylish laptop case can come in handy. Even if they already own one, it's always good to mix and match.
Scarf
Wool, cashmere and silk scarves can dress up any wardrobe -- and not to mention, keep them warm.
Sewing Kit
This is perfect for someone who is just learning or want to improve their sewing skills. Throw in some classes and make this gift extra special.
Decorative Pillow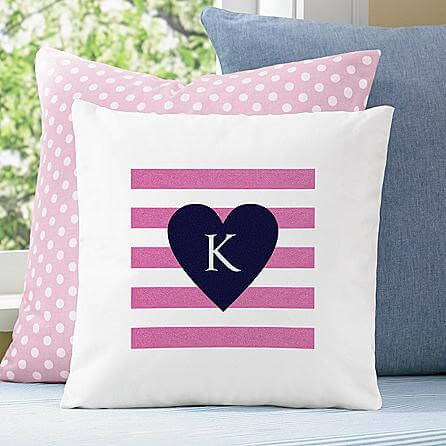 The perfect accent to any room and also a great gift for a loved one who is away. Personalize the pillow for that extra fuzzy feeling.
Sunglasses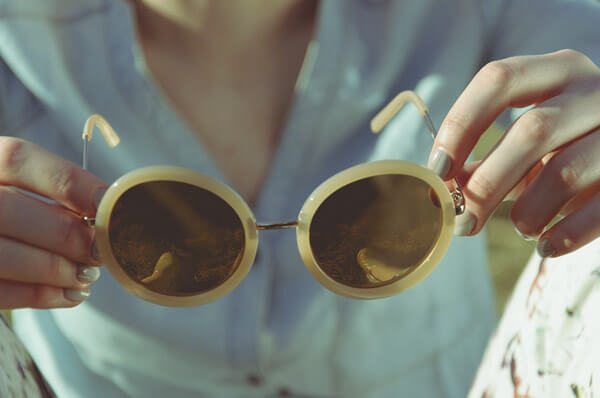 For the summer, for skiing, or just for looks, sunglasses are always a great statement piece.
Statement Necklace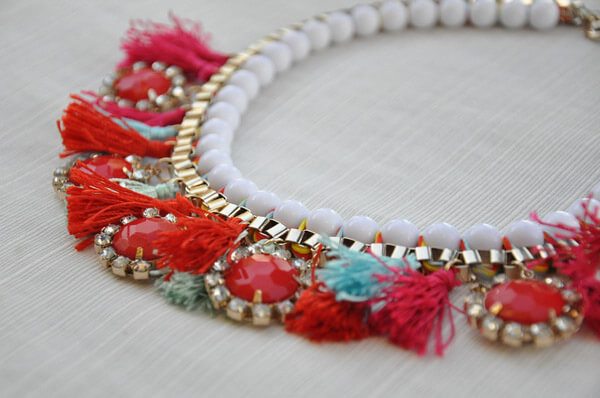 Nothing is too over the top for the trendsetter. Give her a necklace she can wear with all of her amazing outfits.
Selfie Stick
The selfie stick craze is not over. There are now more advanced, faster, and more compact versions available.
Fun Keychain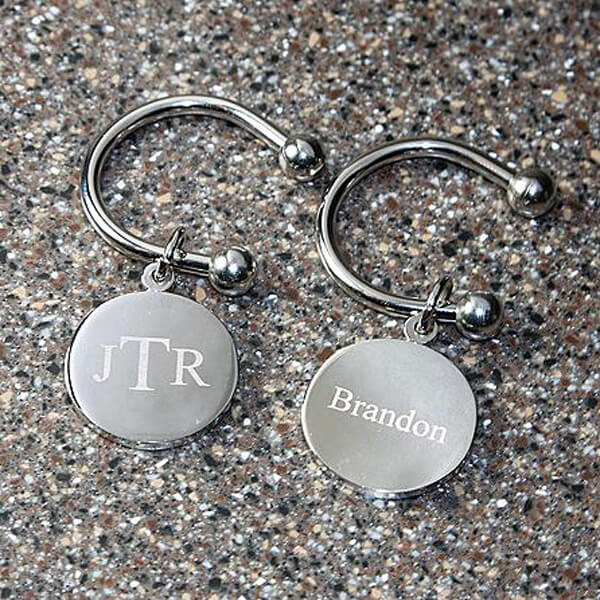 Since keys are used daily, this key ring is sure to be put to great use. Make it a bit more personal by adding a special date.
Coffee Mug Set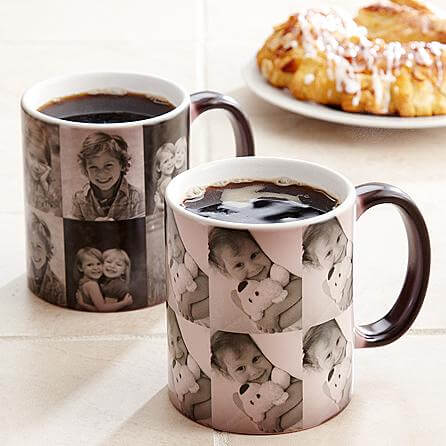 Coffee and tea are always a treat. Make sure they drink in style by hand picking their perfect mug!
Coffee Subscription
This will be the perfect gift for someone who has "tried them all". You can choose from weekly, monthly or even custom order.
Fancy Pencil Set
Fancy pencils are perfect for those who like to sketch, jot things down, or write notes on documents.
Artisan Serving Board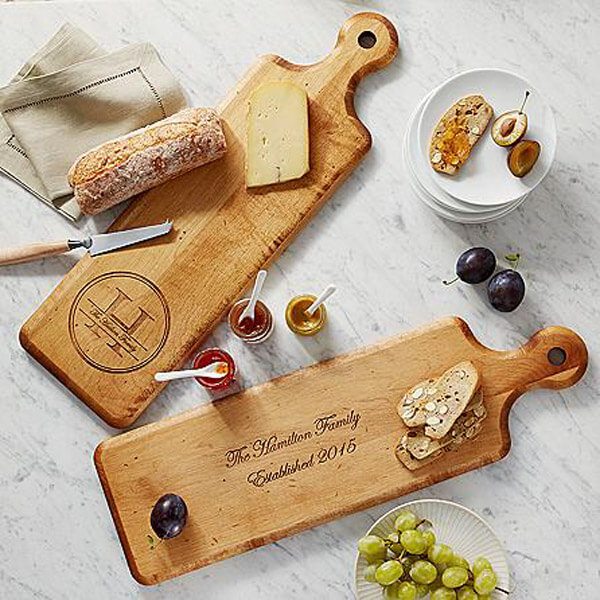 If they love to host parties, then they will enjoy this versatile serving board. Fill it up with cheese and crackers for the perfect party snack.
Icon T Shirt
If they have a favorite movie, show or musician, have them show it proudly. Personalize a T Shirt with a famous quote, lyric or movie title.
TV Show Coaster Set
Coasters would be the perfect gift for someone who enjoys having a drink while watching TV. Add a famous TV line or a picture of their favorite character and make them smile.
TV Character Figurine
For their desk or their game room, this will add a fun flair and certainly a great conversational piece. Perfect for someone who loves to collect memorabilia.
Movie Poster
If you watched a special movie together or know that they have a favorite film, wrap up a cool movie poster for their home or office.
Playing Cards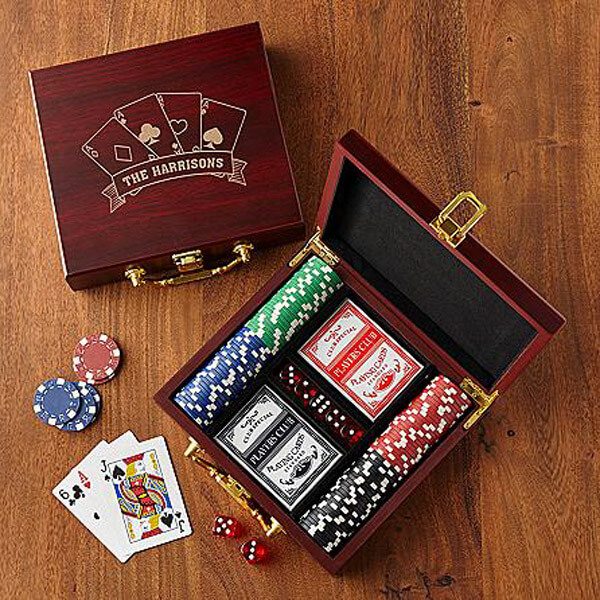 For anyone who loves a good game night. This game time playing card set is made of wood and carries chips, playing cards and dice.
Comic Book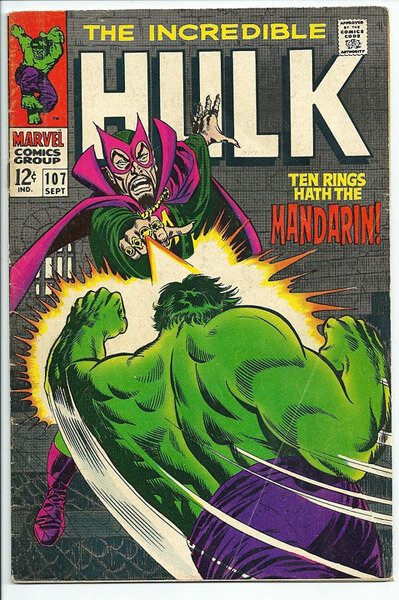 If your loved one likes to collect comic memorabilia, find them the comic book they are missing. This gift will be priceless.
Movie Soundtrack
"The hills are alive with the sound of music". Place this in their stocking and watch them start singing as soon as they unwrap.
Celeb Biography
Facts about other peoples lives are always interesting. Pick out their favorite celeb, they won't be able to put the book down.
DVD Boxed Collection
Do they have a favorite trilogy or series? Throw in a comfy blanket because they will be sitting on that couch for hours.
Vinyl Record
Keep it old school. Remastered versions of old tunes are now available on vynil and they sound amazing.
Sketch Pad
For the artist on the go. Throw in some pencils or erasers for the perfect gift!
Wine Bottle Travel Cooler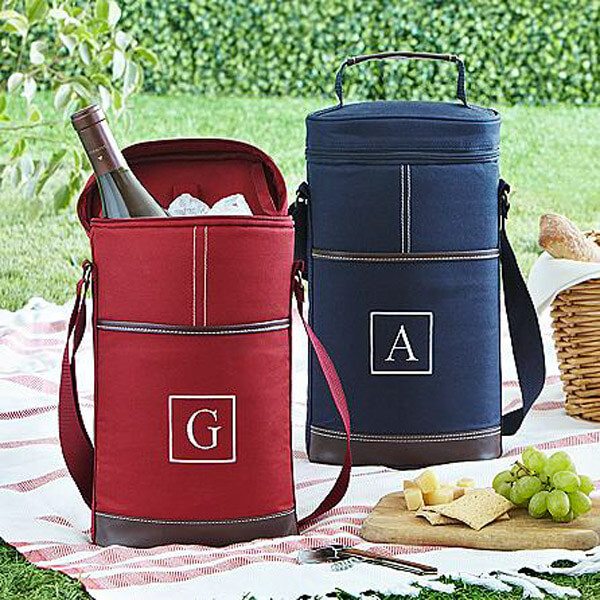 Picnics never felt so good with this wine bottle traveler. Throw in a cool bottle opener!
Charm Bracelet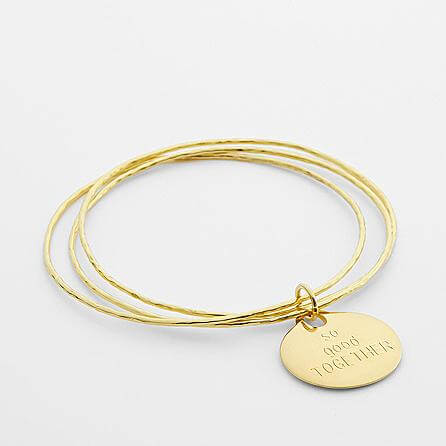 If they have kids, best friends or favorite stones a charm bracelet will be greatly admired.
Pet Portrait
We all love our pets -- some obsess a little more than others. A pet portrait is amazing for those who love to display affection towards their best furry friend.
Decade Relic
Do they love James Dean? Collect letterman jackets? Born in the 80's? Get them a gift from their era. It will remind them of awesome childhood memories.
Wall Vinyl Decal
A new twist to wall art, wall decals create a great atmosphere. They come in easy to to place patterns. A cool tree, geometric patterns or even their favorite celeb or cartoon character would be a blast.
Personalized Phonecase
Add a picture, a date or some fancy jewels to your loved one's phone.
Cosmetics Bag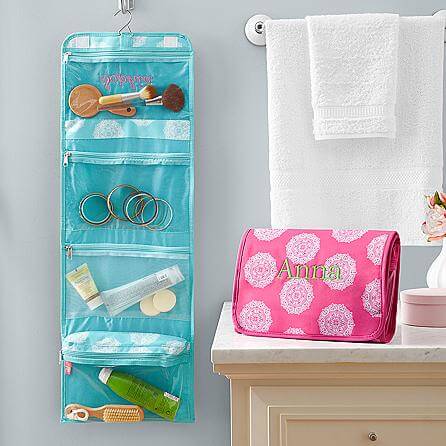 Help keep their pencils, lipsticks, mascaras and hair accessories organized with a pretty cosmetic bag. Throw in a fun new lip color!
Action Figure
Whether to play with or collect, we guarantee this will get a thumbs up.
Cooking Apron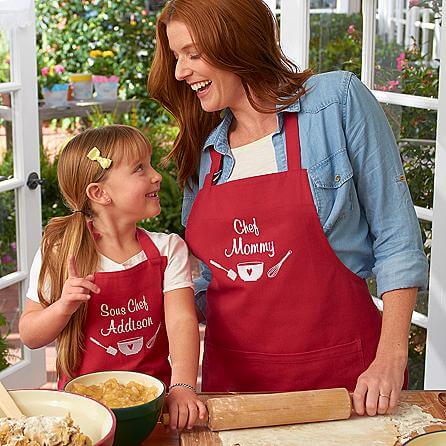 If they like to cook or grill outside grease can always get in the way. Personalize the apron with their name or even their favorite dish!
Gardening Apron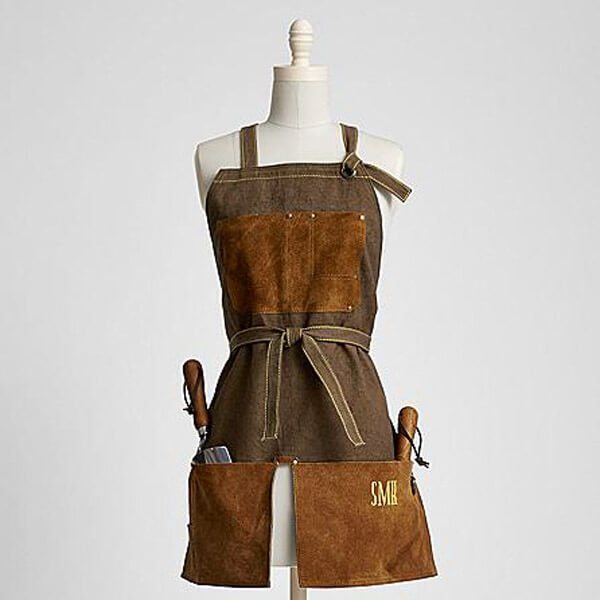 For the garden butterfly, this handy apron keeps all her tools in place.
Plant Stand
If they love to display plants around the house, give them a stand for various sizes. Metalics are a great accents to greens.
Watering Can
Help them keep their plants healthy! A durable watering can goes a long way.
Puppet
For the little entertainer, a puppet show is a must! If you can't decide on one, why not get them finger puppets?
Building Blocks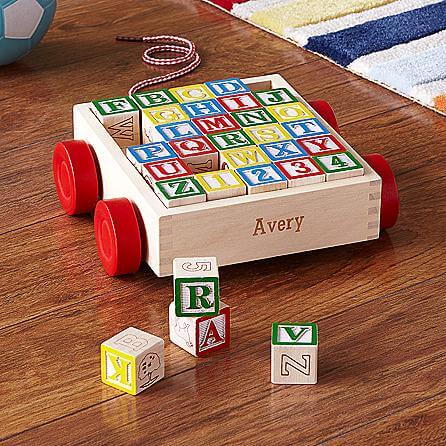 Wooden building blocks are durable and safe for little hands. Choose a variety of colors and prints.
Pogo Stick
We all had fun with these as kids, show the little ones in your life how much fun they can be!
Photo Puzzle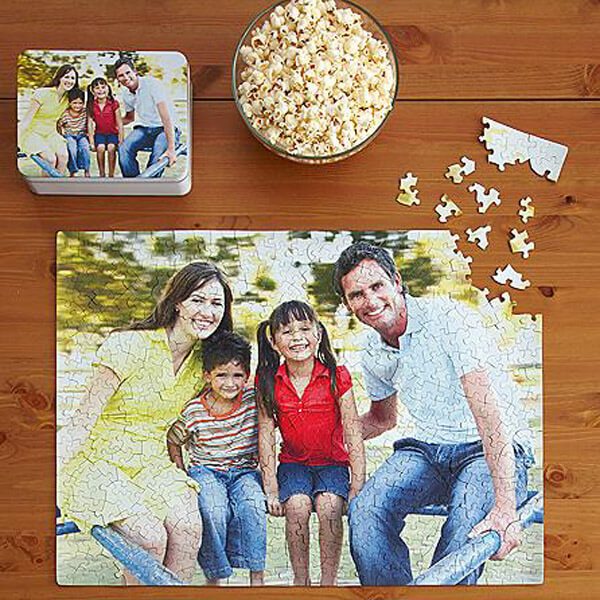 This puzzle is perfect for a couple who is long distance or for little learners. Choose your favorite photo and voil!
Dollhouse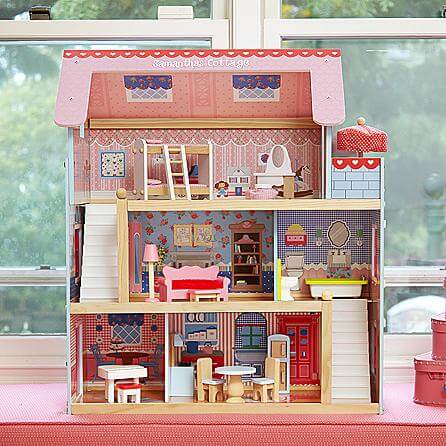 Dollhouses are now so detailed and beautiful, it is simply a must that they experience one. Throw in additional accessories and help them build their perfect little home.
Sleeping Bag
If your little adventurer likes to camp outdoors or simply to grandma's house this will keep them warm and snug. Choose their favorite color and add their name.
Art Easel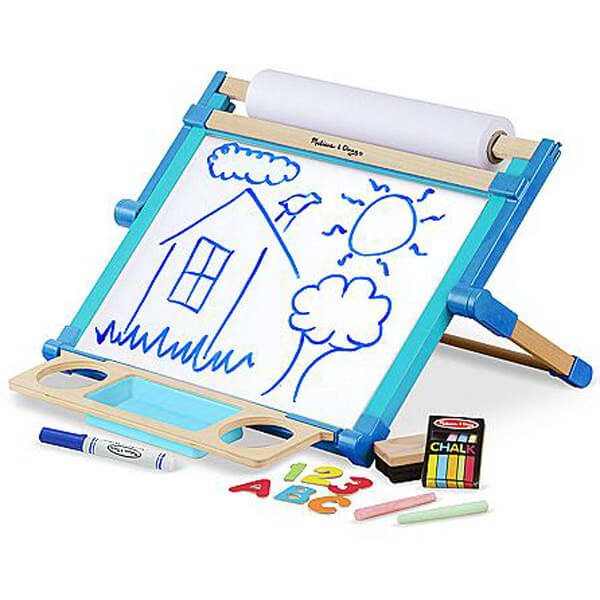 Your little artist will get great use out of this traveling art easel. Easy to carry around and perfect for keeping them entertained.
Night Light Projector
They may still be scared of the dark. Choose one that reflects stars or fun shapes for a magical night.
Mermaid Blanket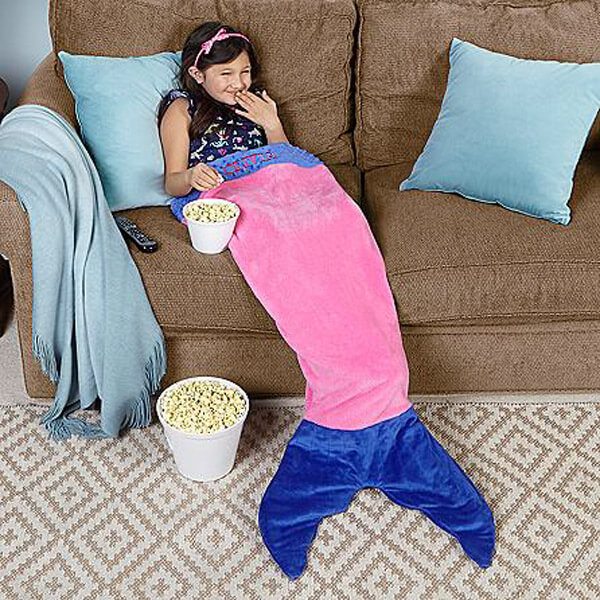 Take your little mermaid under the sea with this comfy blanket. Available in two colors.
Play Tea Set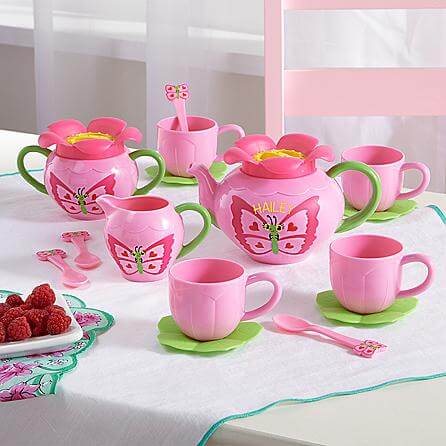 Even little ones love tea time. Help her create the perfect tea party with a cute and colorful tea set.
Story Cards
Mix up story time with story flash cards. They are easier to carry than books and little hands can play with them without ripping pages.
Superhero Mask
Every child dreams of a being a superhero. Make their wish come true with a cool mask. Throw in a cape for extra fun.
Travel Bingo
For road trips, parties or even breaks in between work, traveling bingo will keep them entertained.
Mini Race Cars