104 Things You Can Make with Your KitchenAid Stand Mixer
March 28, 2019
The KitchenAid stand mixer has become such a popular wedding present that some joke the city hall clerk hands you one along with your marriage license. And for good reason: The mixer helps home cooks and bakers make an incredible range of foods. From pavlova to fresh pasta to orange juice to carrot cake, the sky is truly the limit with the KitchenAid mixer.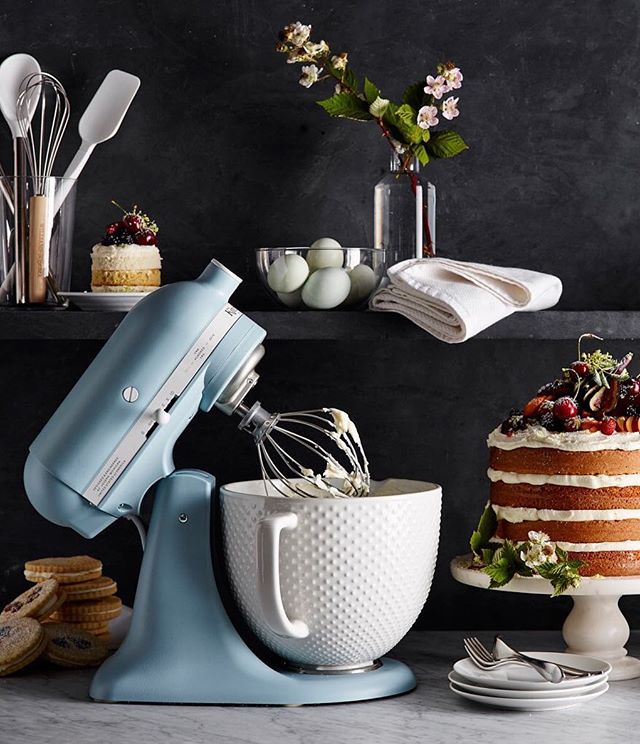 2019 marks KitchenAid's 100th anniversary, and Williams Sonoma was the first retailer ever to sell the iconic KitchenAid Stand Mixer. As Chuck Williams, the founder of Williams Sonoma said, "The mixer was sold only to restaurants, and then only through commercial outlets."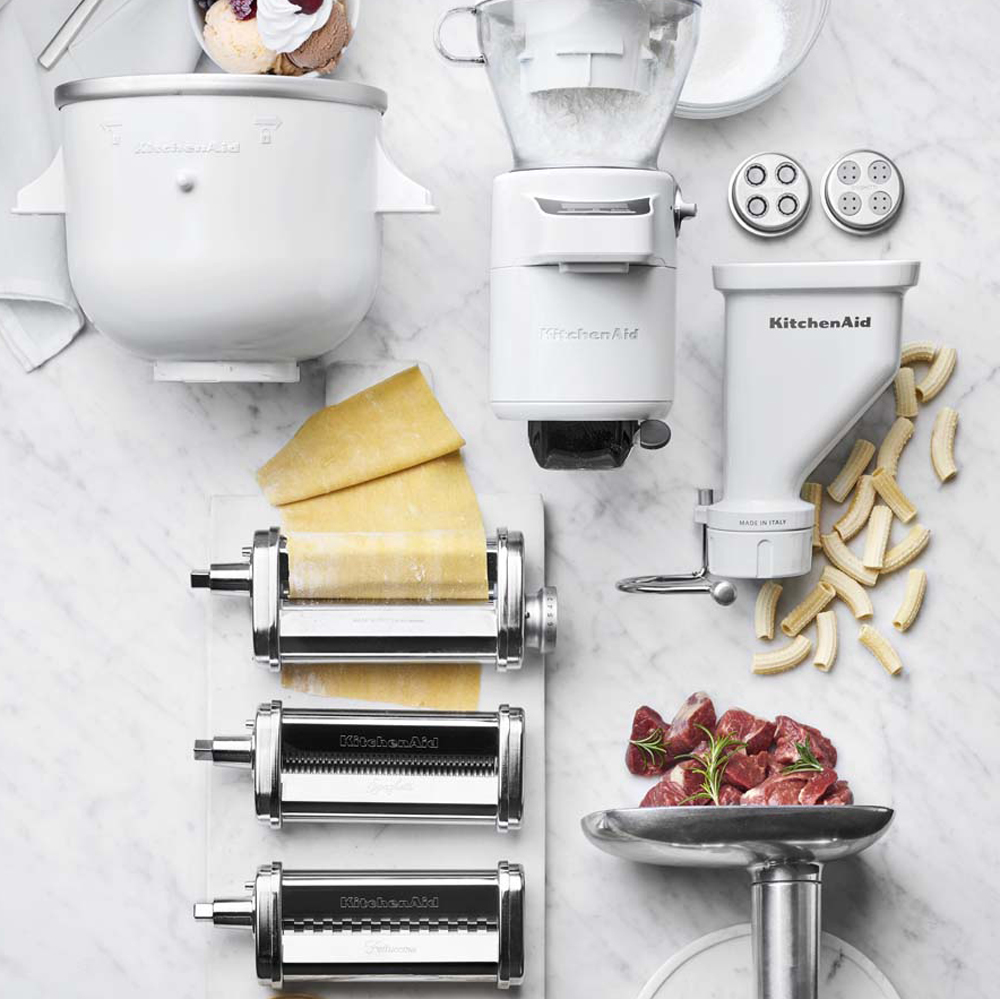 With its 10 speeds and five quart capacity, the mixerstill made in Ohio, USA after 100 yearsis ideal for both little and big family events, weeknight cooking and weekend projects. (Want to make 9 dozen cookies, then throw the bowl in the dishwasher? No problem.)
Here are 100 delicious foods you can make in the mixer, in honor of the KitchenAid 100th anniversary.
Dough Hook Attachment
1. Homemade Soft Pretzels
2. Homemade Pizza Dough

?
3. Cinnamon Rolls
4. Challah
5. Pita Bread
6. Brioche
7. Baguette

8. Parker House Rolls
Flat Beater Attachment
9. Alison Roman's Chocolate Chip Cookies
10. Pulled Pork
11. Basic Tart Dough
12. Strawberry Shortcake
Food Processor Attachment with Dicing Kit
13. Coleslaw
14. Raw Vegetable Salad
15. Homemade Potato Chips
16. Ham Salad


17. Potato Gratin


18. Homemade Salsa
19. Homemade Hummus

20. Aioli
21. Homemade Pesto
22. Spring Rolls
23. Homemade Babyfood
Fresh Prep Attachment
24. Shredded Cheese for Mac & Cheese
25. Latkes/Potato Pancakes
26. Zucchini Bread


27. Carrot Cake


28. Cauliflower Rice
Gourmet Pasta Press Attachment
29. Fresh Spaghetti

30. Fresh Fusilli
31. Fresh Macaroni
Grain Mill Attachment
32. Fresh Oat Flour
33. Fresh Tortillas
34. Homemade Wheat Flour
Grinder
35. Apple Sauce
36. Canned Tomato Sauce
Ice Cream Attachment
37. Homemade Ice Cream
38. Homemade Sorbet
39. Frozen Yogurt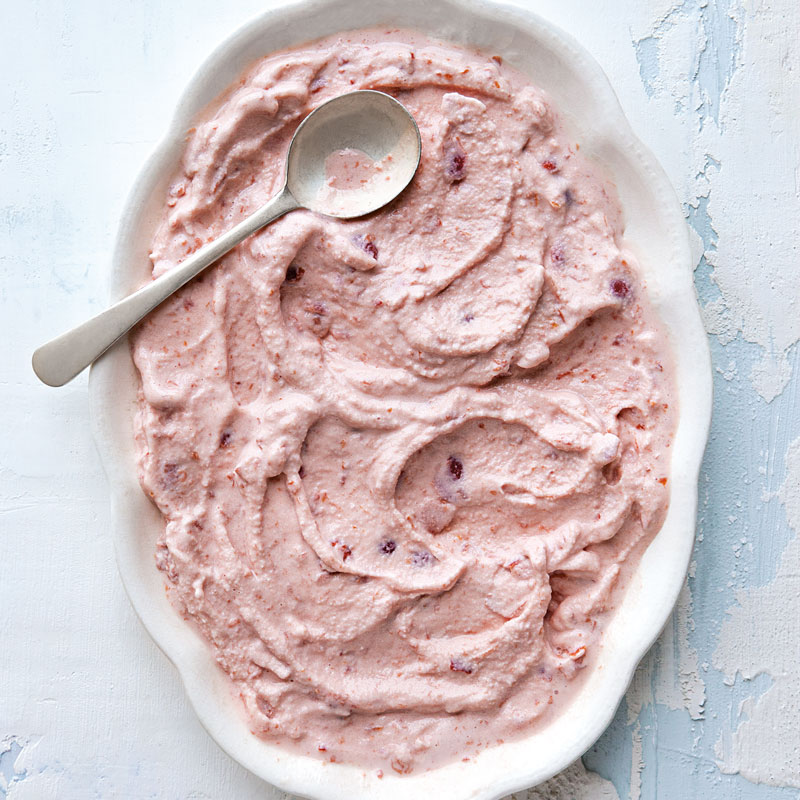 Juicer Attachment
40. Fresh-Squeezed Orange Juice
41. Sangria
42. Homemade Lemonade
43. Lemon Curd
Food Grinder Attachment
44. Best Hamburger Ever
45. Swedish Meatballs
46. Meatloaf
47. Fresh Cranberry Relish
48. Pat
49. Homemade Breakfast Sausage
Paddle Attachment
50. Cream Scones
51. Birthday Cake
52. Shredded Chicken
53. Cheesecake
54. Biscotti
55. Fudgy Brownies
56. Banana Bread
57. Scottish Shortbread
58. Homemade Granola Bars
59. Donuts

60. Blueberry Muffins
61. Oatmeal Cookies
62. Pumpkin Puree
63. Sugar Cookies
64. Coffee Cake
65. Pound Cake
66. Macarons
67. Guacamole
Pasta Roller Attachment
68. Homemade Tortellini
69. Chinese Dumplings
70. Homemade Soba Noodles
71. Fondant for Cake Decorating
72. Parmesan Crackers
73. Fresh Sheet Pasta for Lasagna
Ravioli Attachment
74. Homemade Ravioli
Slow Juicer Attachment
75. Green Juice

76. Homemade Almond Milk
77. Homemade Bloody Marys
78. Homemade Apple Cider
Spiralizer Attachment
79. Zoodles
80. Spiralized Salad
81. French Onion Soup with Spiralized Onions
82. Apple Chips
83. Curly French Fries
Precise Heat Mixing Bowl
84. Homemade Sandwich Bread

85. Chocolate Truffles
86. Cheese Fondue
Vegetable Sheet Cutter Attachment
87. Zucchini Ribbon Lasagna
88. Apple & PB Rollups
Whisk Attachment
89. Homemade Butter

90. Pavlova – Meringue
91. Homemade Marshmallows
92. Buttercream Frosting
93. Mashed Potatoes
94. Mascarpone Whipped Cream
95. Baked Alaska
96. Coconut Cream Pie
97. Lemon Meringue Pie

98. Chocolate Mousse
99. Cream Cheese Frosting
100. Royal Icing
101. Peanut Butter Cookies
102. Chocolate Souffle

103. Cheese Souffle
104. Angel Food Cake

Get the iconic mixer here?and explore our full line of KitchenAid products here.?