10 Cheesy Ways to Celebrate National Cheese Day
April 17, 2019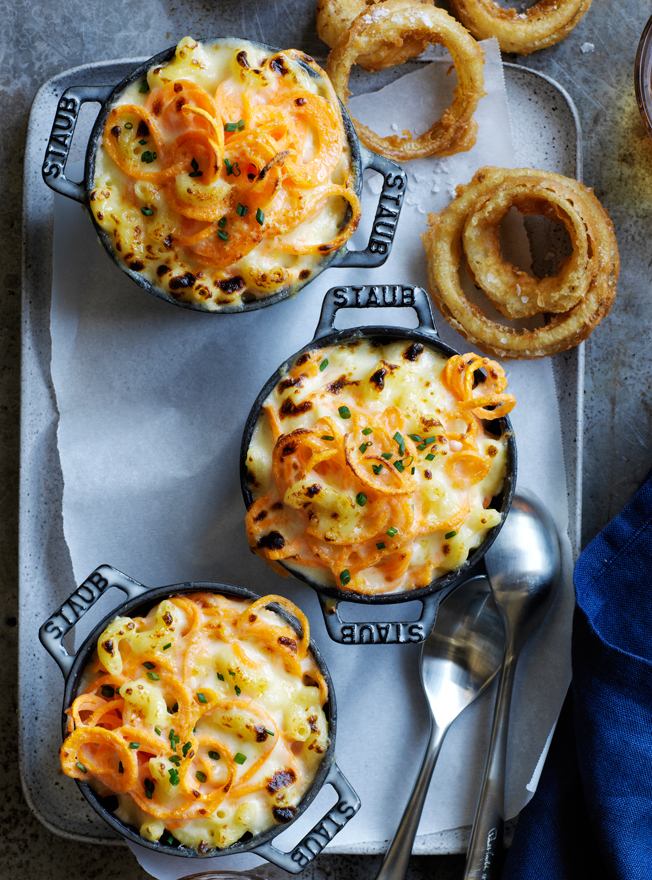 Monday, June 4th is National Cheese Day, a fine excuse to tuck into some glorious, melty, unctuous fromage. It's early enough in the season to still get away with making little cast-iron skillets full of mac and cheese. These brim with vitamin A and vitamin C-packed sweet potatoes, but we've got lots of other recipes that might float your cheesy boat, too. Here are nine more good-looking recipes to get behind on this fabulous food holiday. (Feel free to celebrate it any day of the year.)
2. Ricotta Parmesan Tomato Tart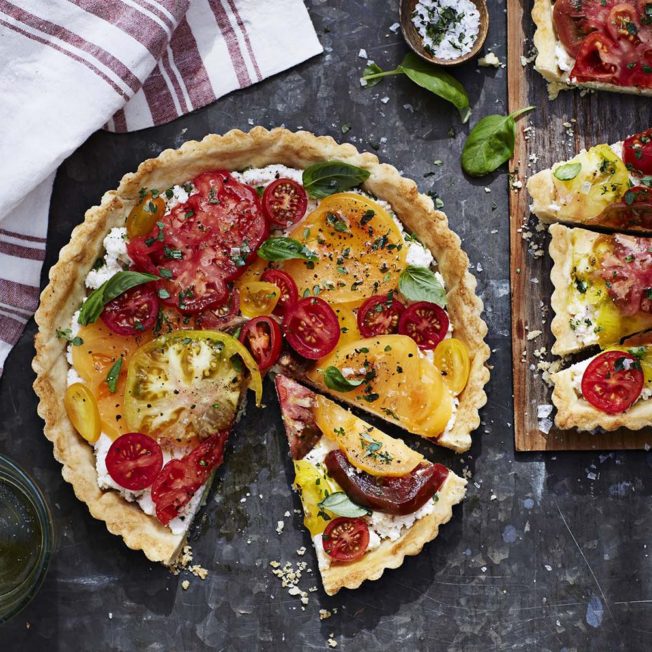 Four full cups of Parmesan and ricotta are the keys to this easy-breezy heirloom tomato tart. Make the dough in the food processor, let it chill, and bake it in just 12 minutes. The tart itself is full of raw, gorgeous tomatoes, uncooked cheese, and fresh herbs. It doesn't get more summery than this.
3. Summer Vegetable Lasagna

There's such a bevy of beautiful veggies to use up this time of year. You're happily overwhelmed summer squash, bell peppers, and zucchini. So make this summery vegetable lasagna, and rejoice that you've cleaned the counters of that kaleidoscope of veggies in one fell swoop.
4. Gruyre Parmesan Souffle

As is true of their cousin popovers, you can absolutely serve a souffle for breakfast before the house heats up for the day. This Gruyre and Parmesan beauty is delicate, lovely, and so yummy alongside a few fried eggs and a couple of sausages.
5. Summer Squash Parmesan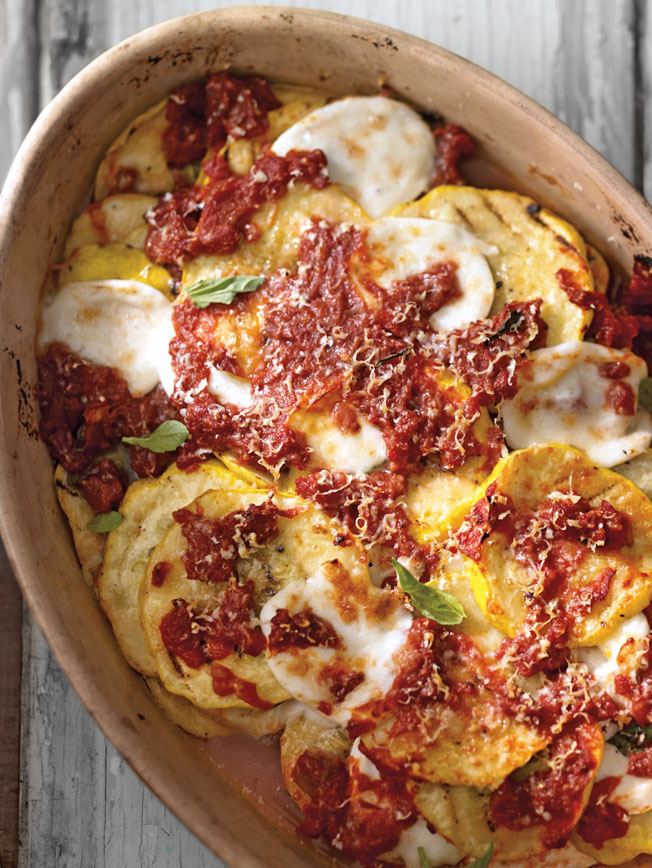 Just the thing to serve if you have leftover grilled summer squash from the night before, this cheesy vegetarian dish is a delightful alternative to chicken Parm. You can even serve it at room temperature on scorching summer days.
6. Parmesan Custard

There's something fabulously French about this Parmesan custard, particularly when you serve it alongside a tangle of dressed greens for a sophisticated brunch. Best of all, it's ready in less than an hour.
7. Nachos

Nachos are the sine qua non of cheese-centric cuisine. We particularly love these any-time-of-day, one-pan extravaganzas topped with fried eggs.
8. Cheddar Ale Soup

If National Cheese Day falls on a less sunny day this year, this cheddar ale soup could and should be right up your alley. The keys to its yumminess? Cream, milk, a whole bottle of ale, and a full pound of nutty cheddar cheese.
9. Bacon Leek Quiche

A whole cup of Gruyre and Applewood bacon are the keys to this knockout, leek-studded quiche. If you haven't tried this classic French combo of ingredients before, let today be the day you give them a whirl.
10. Fondue

Sometimes you just need to focus entirely on the glory that is gooey, luxurious cheese. A fondue party will get you there. Whether you decide to feature pungent blue cheese, nutty Gruyre, or a peppery raclette fondue, there's no wrong move here.